'Not What Scotch is Supposed to Look Like' – The Controversial Dram Dividing Whisky Lovers
Australian surfer and entrepreneur David Prior purchased the 204-year-old Bladnoch Distillery, located in the Scottish Lowlands, because of his passion for whiskey. "People keep asking, 'What the hell are you doing, going from organic yogurt to Scotch?'" says Prior. "It's a big change but I don't believe you should lock yourself into things. I'm just following a passion." If Prior had any message for Australian bartenders—the intended market for the distillery's latest spirit—no doubt it would be the same philosophy—don't get locked into doing the same old things. Try something new, like Pure Scot's Midnight Peat.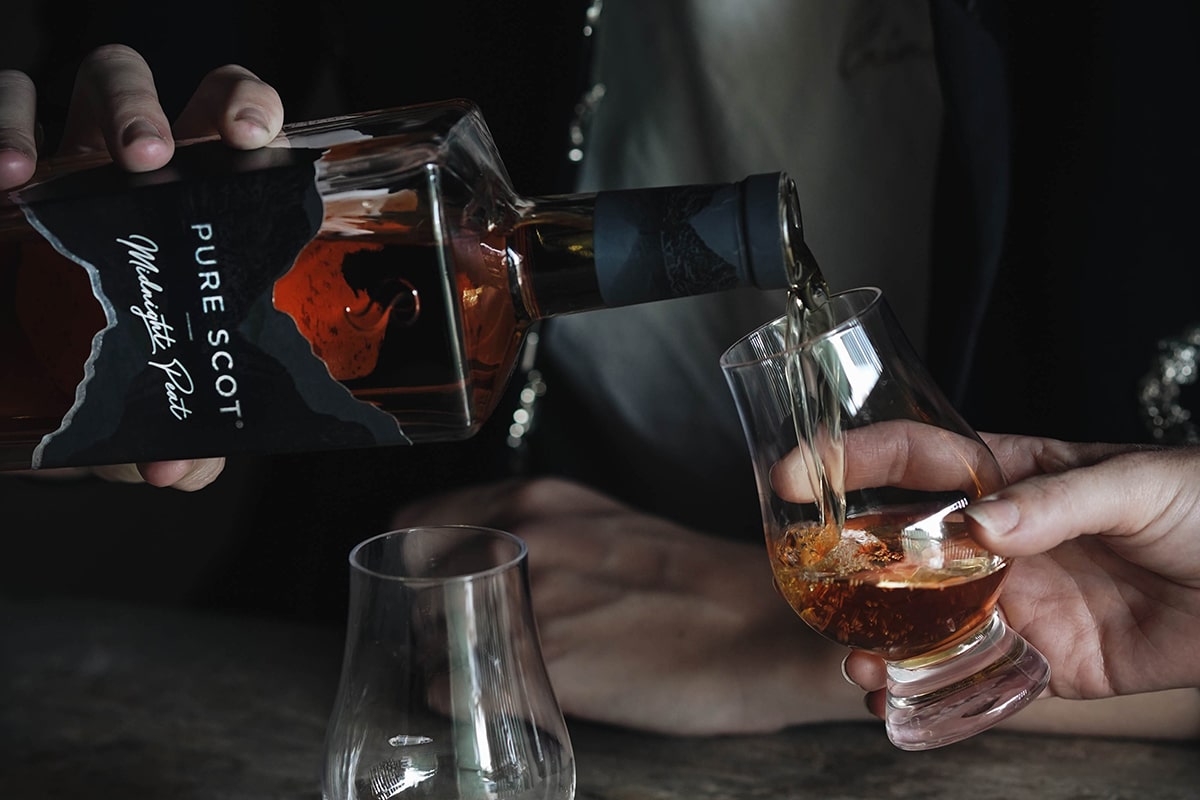 Midnight Peat was created with the vision of elevating both classic and modern whiskey-based drinks. The new spirit comes across warm and smoky, with sweet notes that heighten the flavour. According to Nick Savage, the acclaimed Master Distiller now running things over in Bladnoch, "Pure Scot's approach is to innovate around drinking occasions in life. By introducing a peated finish, Midnight Peat was developed and designed to add a further aspect to those occasions. The peated finish was carefully monitored to allow for character to be a subtle build on the style of Pure Scot signature yet allow for a completely different dimension."
Pure Scot has a unique flavour and approach to packaging. The smokiness of the peat complements the refreshing notes of honey, ginger, and citrus. And the bottle is a wide-shouldered one with no reference to Scotland. The combination has some people balking. "There are whiskey bloggers out there who are saying, 'That's not what Scotch is supposed to look like or taste,' but that's fine," says Prior. "A lot of other people are telling us they love the fresh approach, the points of difference." Whatever your thoughts, you can't ignore the success of Pure Scot—both in marketing and in distilling. Pure Scot Midnight Peat is available through Iconic Beverages and The Beverage Company as well as independent retailers for $79.99.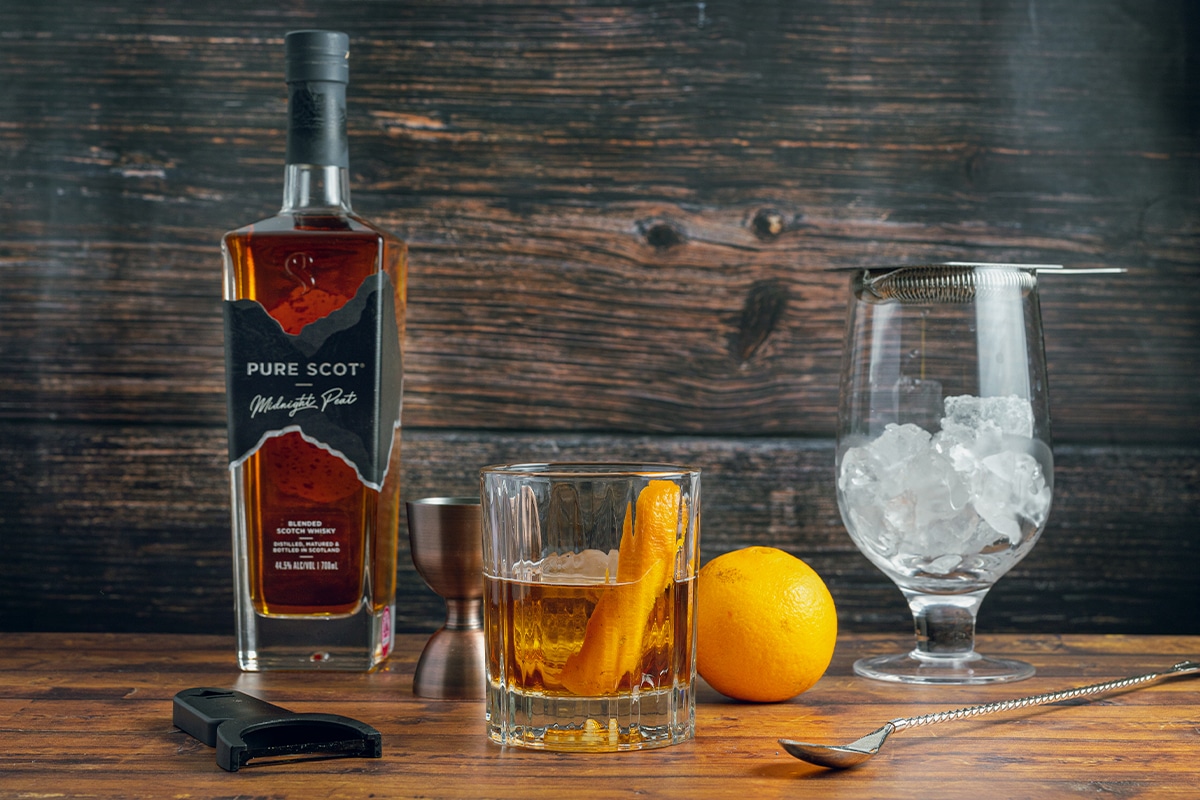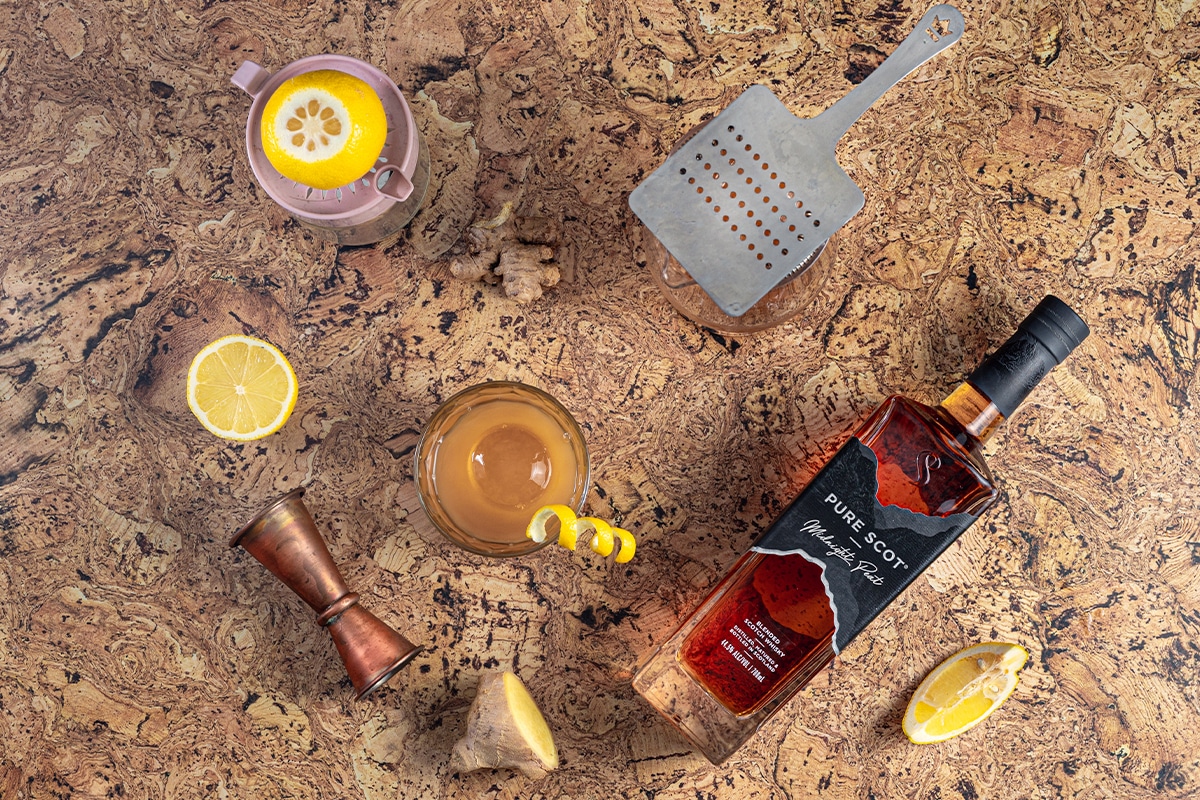 You'll also like:
The World's Oldest Whiskey is Up For Auction
The $2 Million Faberge Whisky Set that Just Became the World's Most Expensive
Once-in-a-Lifetime Black Bowmore Single-Malt Whisky Set Sells for $730,000