This New Sustainably-Made Wine is Only $9.99 and Seriously Delicious
Quality wine might give you all kinds of good feels, but that doesn't necessarily mean it's good for the planet. A new Aussie drinks label is here to change all that. They go by the name of Rewild and they're actively committed to sustainability and ethical consumption. Despite taking extra measures to ensure absolute eco-consciousness from growth to production to packaging, the brand delivers genuine bang for your buck. We tried their range for ourselves and can confirm that each wine punches well above its weight in terms of what you'd expect for under $10. This is how you feel good on every level and it couldn't come soon enough.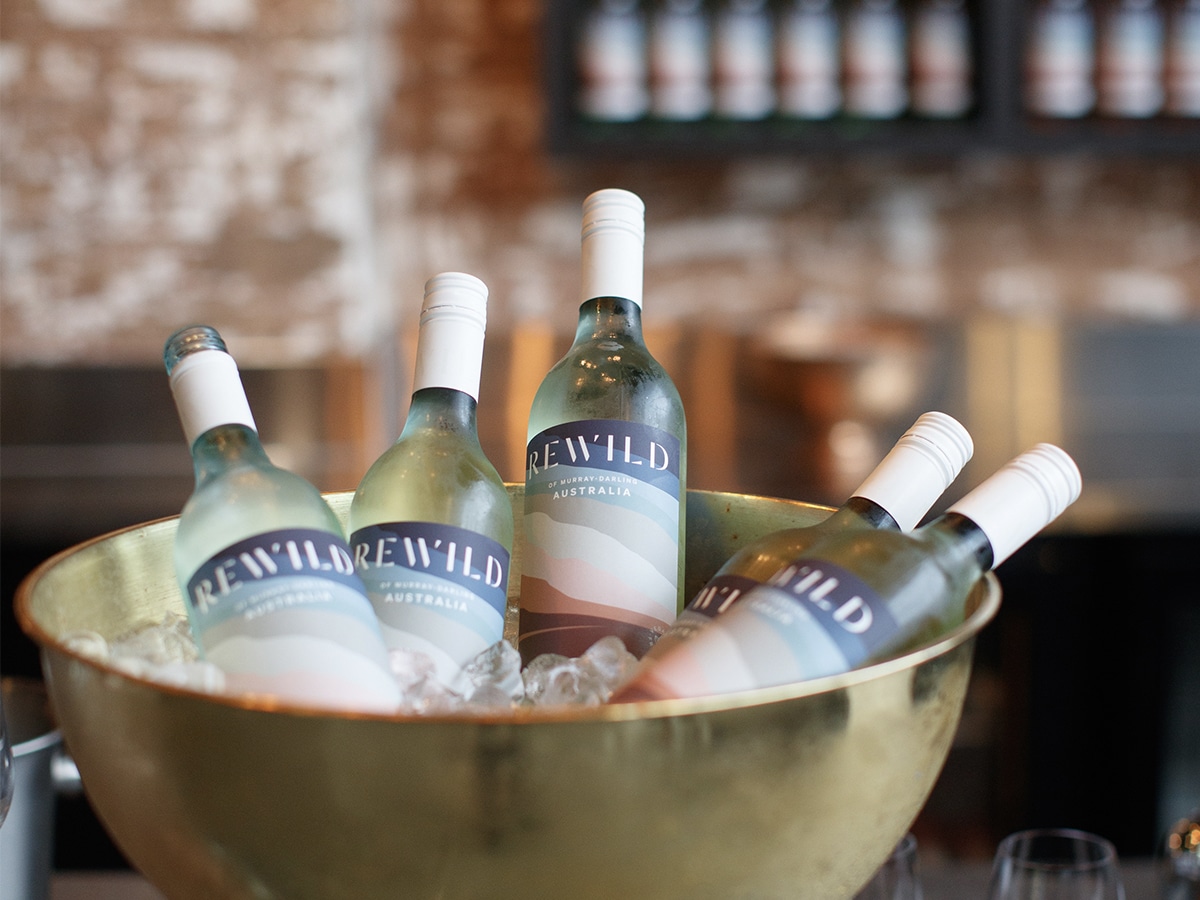 Suffice it to say, we Aussies are definitely ready to pick up what Rewild is throwing down. According to recent studies, two in every three Australians are concerned about their carbon footprint, whilst 40% of consumers take a company's environmental efforts into consideration when making a purchase. Furthermore, 42% of individuals have changed their personal consumption habits based on their environmental stance. To put it as succinctly as possible: the demand for sustainable products has never been stronger than it is right now. Rewild is heeding the call without compromising quality and thereby offering a promising vision of things to come.
"It's the land that gifts us these wines, so it's important that we give back and support meaningful change. Rewild is created for people who enjoy delicious wine but also want to make purchase decisions they feel good about and have a positive impact on the environment," said Rewild Senior Winemaker Tony Allen. And he's not being hyperbolic. In a relatively short time, the brand has already racked up an epic number of environmental credentials. A member of Sustainable Winegrowing Australia, they're also the nation's largest certified vineyard holder. Produced by sustainability industry leader Duxton Vineyards, each wine is crafted with minimal intervention.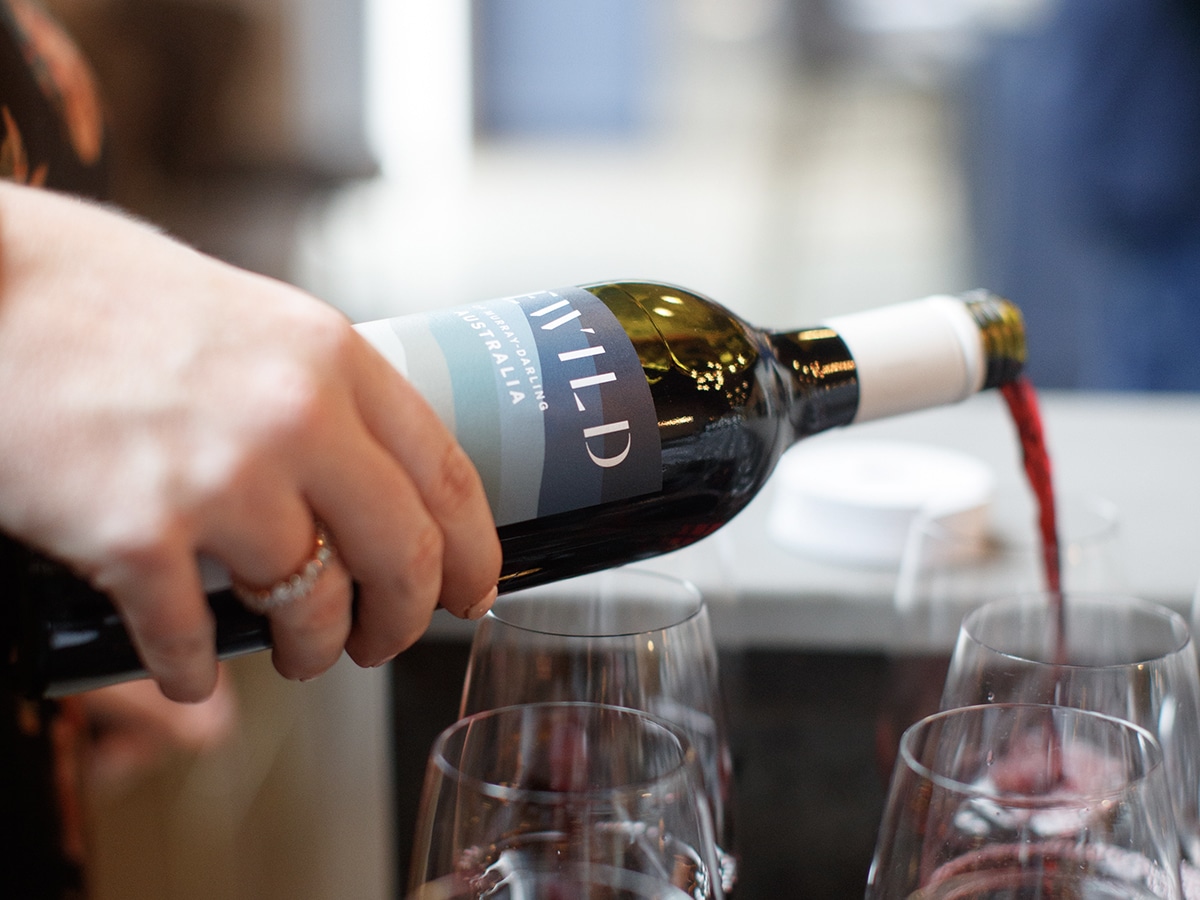 Looking for more credentials? You don't have to look far. Committed to giving back more than they take, Rewild is working toward 100% renewable energy. They're also using regenerative farming practices, water-saving initiatives, and a biodiversity management plan. As if that weren't enough, their wines are 100% vegan-friendly, meaning no animal products are used during any step of the production process. Oh, and let's not forget about the lightweight bottles, labels made from sugarcane, and FSC-certified recycled cardboard packaging, all of which go to reduce the brand's carbon footprint.
Then there's the wine itself. Crafted in Australia's Southern Murray Darling region—where richly flavoured grapes are in generous supply—each of Rewild's whites earned 88 to 90 points each (out of a possible 100) from renowned wine critic Andrew Caillard. "Within the under $10 category, the Rewild range offers consumers great value, easy-drinking wines. The Rewild Pinot Grigio is well concentrated with good varietal definition, fresh mineral notes and a touch of sweetness, while the Rewild Chardonnay is fresh and fruit-driven, with plentiful apricot and nectarine flavours," he said after the tasting.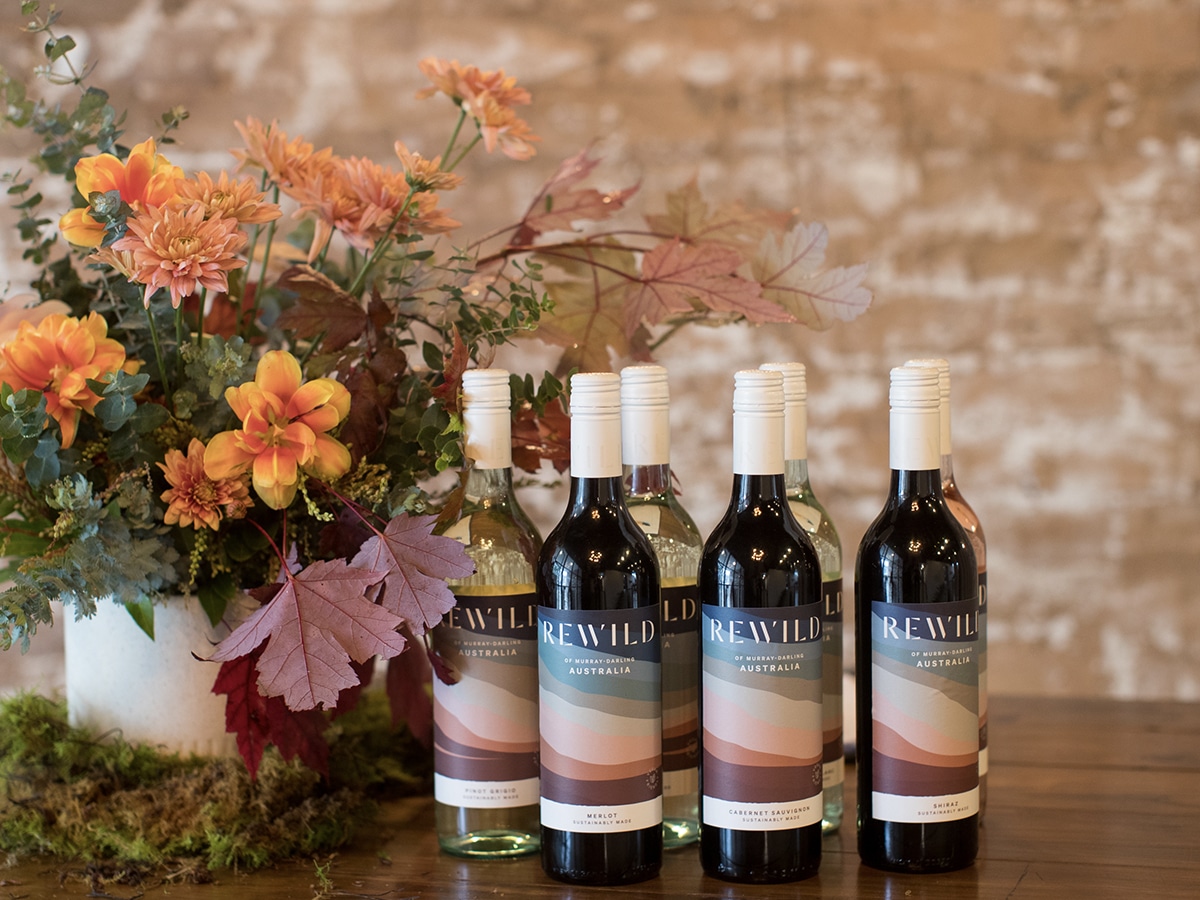 Rewild's current range consists of the following varietals:
Rewild Chardonnay 2021 – Fresh and clean, this wine goes big on stone fruit flavour with a slightly creamy mid-palate and long acidity.
Rewild Moscato 2021 – Sweet flavours of musk, sherbert, and fruit salad are counter-balanced by a crisp finish.
Rewild Pinot Grigio 2021 – Aromas of pear, citrus, and apple give way to a dynamic palate and some light sweetness at the finish.
Rewild Sauvignon Blanc 2021 – This one balances ripe fruity flavours with grassy notes on the finish.
Rewild Rosé 2021 – Classic in character, this Rosé rides in like silk and offers notes of fruit salad and light raspberry.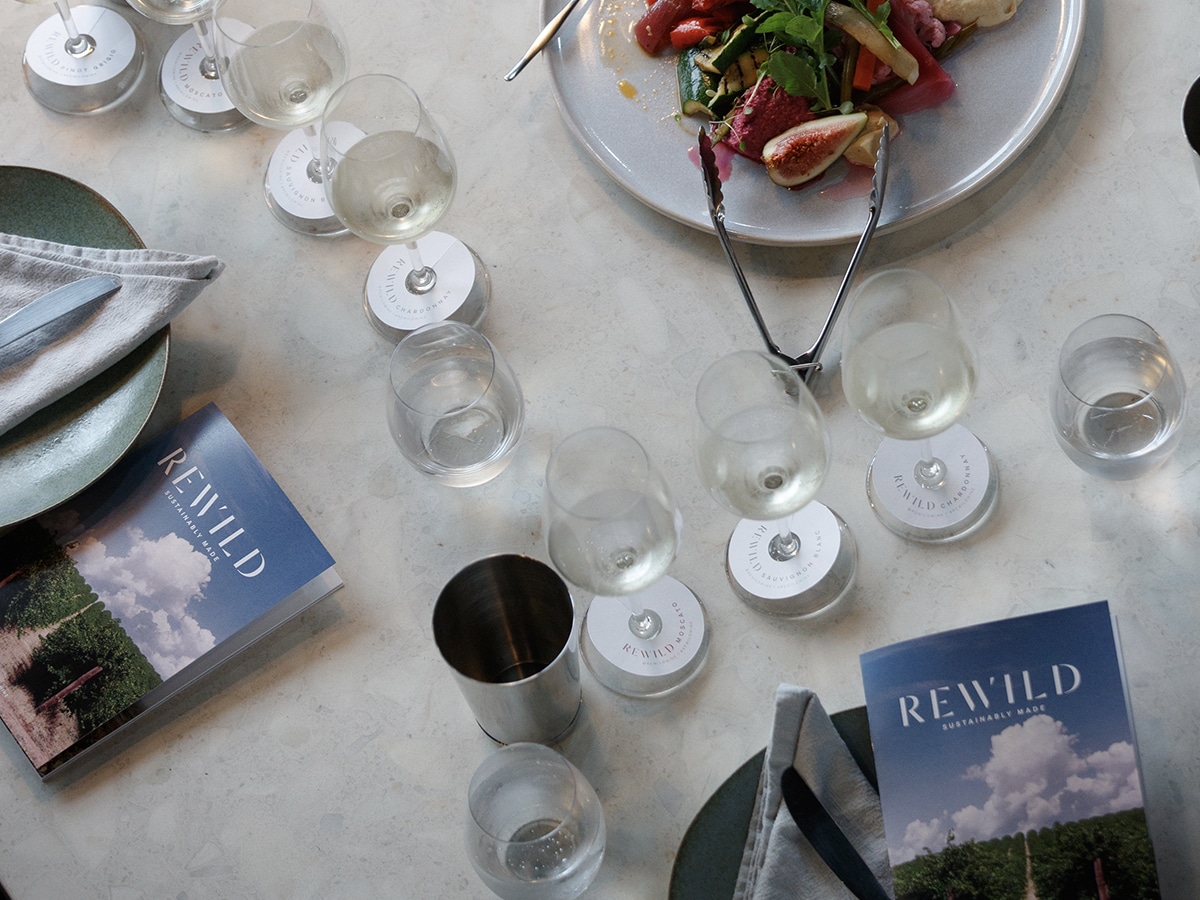 Rewild's range launched this month and is available exclusively through Dan Murphy's, with red varietals slated to arrive later this year. These are fresh, vibrant, and easy-drinking wines that are high in value, 100% vegan-friendly, and crafted to the utmost standards of sustainability. Happy sipping.