Russell's Reserve Private Selection is Australian Exclusive
It's no secret that Australia loves itself some Wild Turkey, and it's even better documented how much the iconic bourbon distillery loves to reward its fans. With the many special editions that make their way from the rickhouses of Kentucky to our sunny shores, in fact, it's hard to keep up with the many limited releases on offer.
This latest release, however, is definitely something special.
Hand-picked by none other than Eddie Russell himself, second-generation master distiller at the Wild Turkey Distilling Co, these five barrels of liquid gold have been chosen to send to Australia exclusively, and are only available at Vintage Cellars while stocks last.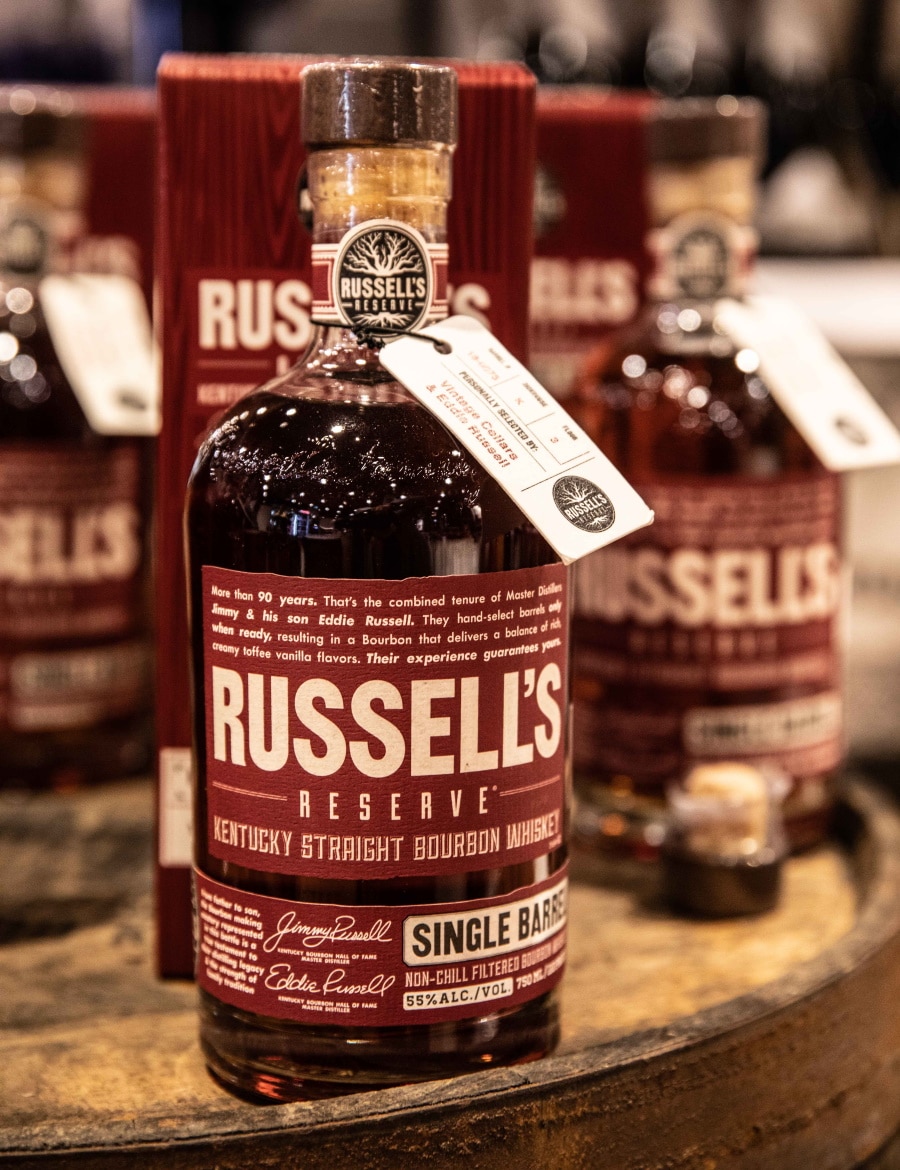 With private barrel programmes growing in popularity globally, Australia was specifically chosen to launch this newest expression of the super-popular Russell's Reserve expression–a premium version of Wild Turkey exceptional in every way, from the German rye used in the mash bill to the extra age it sees in new American oak. Each bottle is the product of five barrels, selected by the master himself from the middle sections of the famed Kentucky rickhouses that line the river banks.
Russell's Reserve Private Select Limited Edition bourbon by the barrel is deeply complex with flavours of caramel, liquorice and vanilla, with subtle nuances derived from the barrel in which it matures. Spicy (as expected), each barrel is distinctively "Turkey", yet unique.
"Each barrel in the rickhouse comes with its own unique taste," says Master Distiller Eddie Russell, on the process of bespoke barrel selection.
"Our private barrel program allows us to hand-select barrels to marry specific taste profiles. All while keeping the distinctive bold flavour of Russell's Reserve."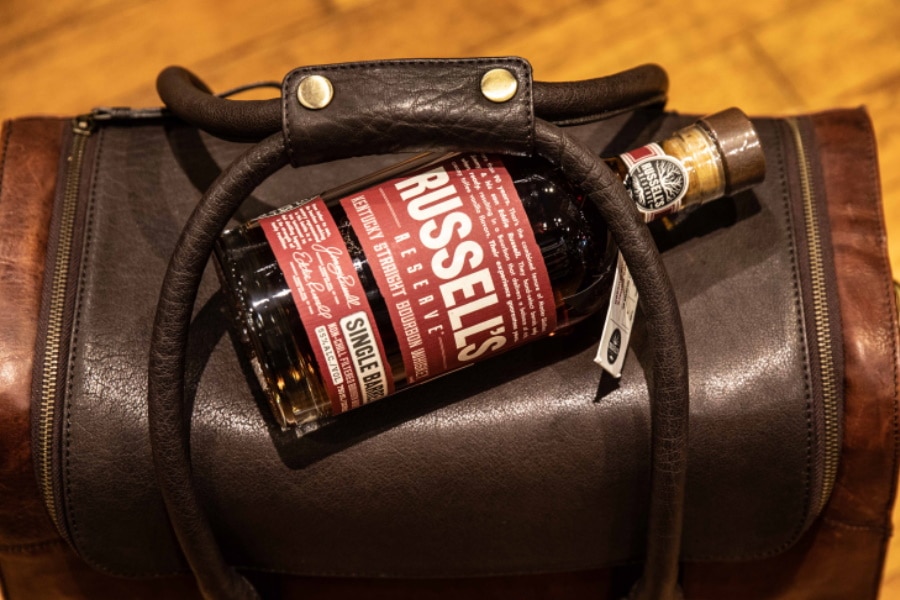 Russell's Reserve Marketing Director Nicole Stanners added, "We're thrilled to bring Russell's Reserve Private Select Limited Edition to Australia. Knowing each bottle has been carefully selected, tasted, and bottled by Eddie Russell, we're excited to give bourbon drinkers another opportunity to experience his craft and passion".
Russell's Reserve Private Barrel bourbon is 110 proof and non-chill filtered, offering a rich and intense mouthfeel, with surprisingly little heat on the nose. The rich vanillins of the charred oak shine through, and each barrel has its own mild discrepancies in palate than the others.
Russell's Reserve Private Barrel bourbon lands just in time for Father's Day.
Russell's Reserve Private Select limited-edition bourbon is available exclusively through Vintage Cellars, online and in-store from 2 August 2019 for AUD$85.