Ryan Reynolds Just Sold His Aviation American Gin Company for $840 Million
Just days after being named the second highest-paid actor of 2020, Deadpool star Ryan Reynolds has raked in a reported USD$610 million (AUD$841M). Not a bad pay-cheque if you can score it. The news comes after Reynolds, along with other investors sold his Aviation American Gin business to global spirits giant Diageo, securing a monster sum in the process. Sure, it's not quite the estimated USD$1 billion the George Clooney-backed Casamigos tequila scored when Diageo picked then up back in 2017, but it's still a boatload of money.
You'll also like:
Ryan Reynolds' Foolproof New Streaming Service Only Has 1 Movie
The Aviation Gin Commercial is Done in Typical Ryan Reynolds Fashion
10 Highest Paid Actors in 2020 Revealed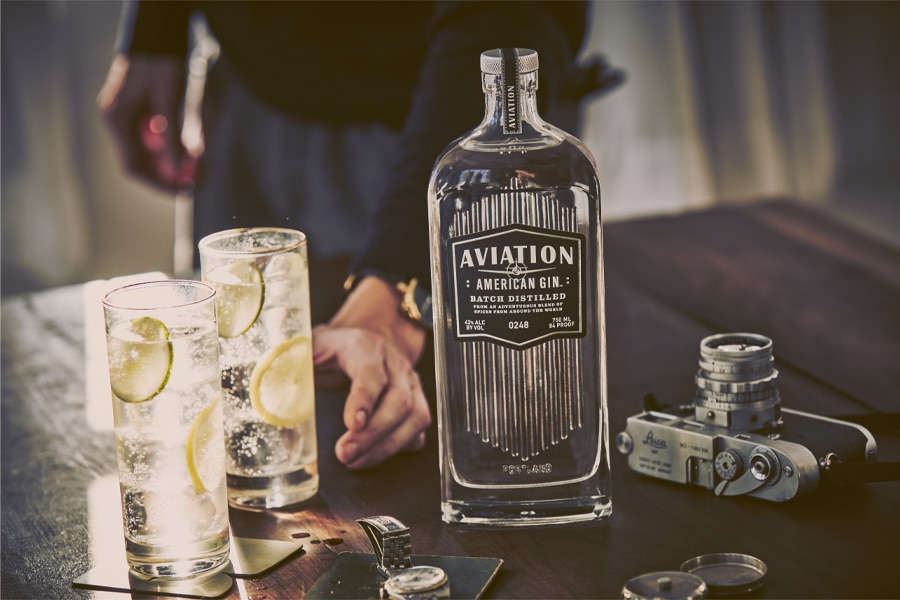 According to Diageo, the new deal sees the business acquire Aviation American Gin and parent company Davos Brands, which has controlled the label since purchasing it from House Spirits Distillery back in 2016. In the years that have passed, the brand has gone on to become the second-largest brand within the super-premium gin segment in the United States, introducing a new level of craftsmanship to the gin sector. The American style gin is famous for its blend of botanicals, with subtle juniper notes, which delivers a smooth balanced flavour profile. Even more impressively, Reynolds takes a pretty active approach to his investment, unlike other celebrity-backed ventures.
"A little over two years ago, I became an owner of Aviation Gin because I love the taste of Aviation more than any other spirit," Reynolds said. "What I didn't expect was the sheer creative joy learning a new industry would bring. Growing the brand with my company, Maximum Effort Marketing, has been among the most fulfilling projects I've ever been involved with. I want to thank Diageo for their incredible team and passion. We're so excited for the next chapter of Aviation Gin, which, I promise, will require just as little reading"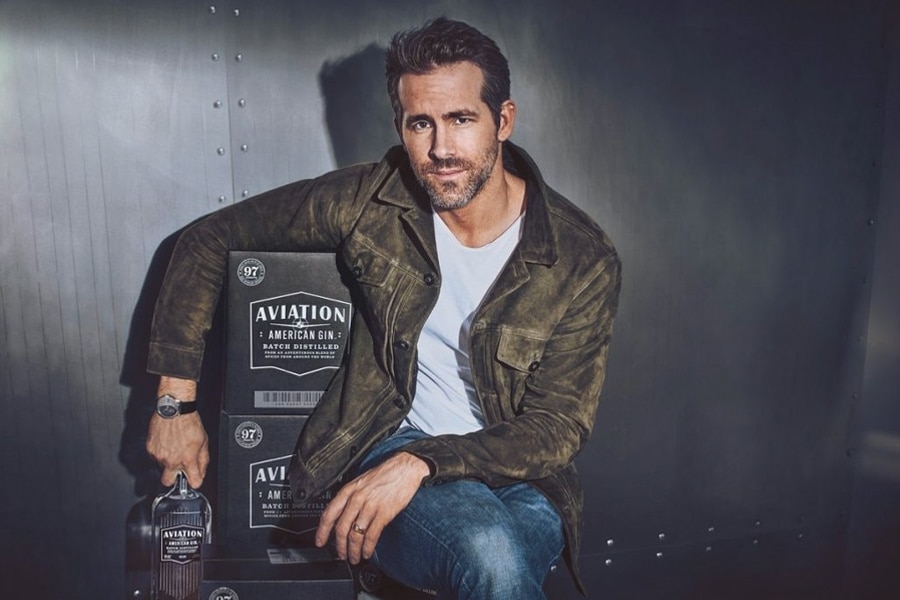 With the success of Aviation American Gin on the rise, the acquisition comes a pretty solid time for Diageo. The ability to expand marketing and growth in the lead-up to the silly season is a massive boost for alcohol producers and it's likely we'll see Aviation's market presence explode in the coming months. For Diageo, the deal was a win in more ways than one. The company also scored Davos Brands' entire portfolio of labels, including Astral Tequila, Sombra Mezcal and TYKU Sake.
"We are delighted to announce this transaction, which supports our participation in the super-premium gin segment in the United States," Ivan Menezes, chief executive of Diageo said. "The acquisition of Aviation American Gin and the Davos Brands portfolio is in line with our strategy to acquire high growth brands with attractive margins that support premiumisation. We are confident that Aviation American Gin will continue to shape and drive the growth of super-premium gin in North America and we are looking forward to working with Ryan Reynolds and the Davos Brands team to accelerate future growth."
So, with George Clooney scoring billions and Ryan Reynolds claiming another monster pay-cheque, it's no wonder so many celebrities are getting into the booze game. To be honest, the list is insane. Dwayne "The Rock" Johnson has Teremana Tequila, Diddy has Ciroc Vodka, Dan Akroyd has Crystal Head Vodka, Connor McGregor has Notorious Irish Whiskey, Michael Jordan's owns Cincoro Tequila, Matthew McConaughey has Longbranch Whiskey with Wild Turkey Bourbon, Wu-Tang Clan's got their own vodka, even Bob Dylan's got Heaven's Door.
Which celebrity-backed booze company will pop off next? Take your pick.
You'll also like:
Ryan Reynolds' Foolproof New Streaming Service Only Has 1 Movie
The Aviation Gin Commercial is Done in Typical Ryan Reynolds Fashion
10 Highest Paid Actors in 2020 Revealed