Southern Comfort is Giving Away Volleys with Every 10-Pack
In what has to be one of the best deals this side of the equator, every 10 pack of easy-drinking Southern Comfort & Cola comes with a pair of classic Volley canvas shoes. The iconic Volley has been a mainstay of Aussie culture since the late 1930s, making this promotion pointless, as you likely already own a pair, or three. If for some strange reason you do not, now you can grab a pair and stock the fridge at the same time.
Southern Comfort hails from New Orleans, a region known for freedom of expression, southern hospitality and good times. It's unclear what this has to do with the Volley brand, still, it's the opportunity to ride-out the autumn in a pair of fresh kicks. For reference, a 10-pack of Southern Comfort goes for $36.99. A pair of Volleys retails for $42.99. That's a bargain!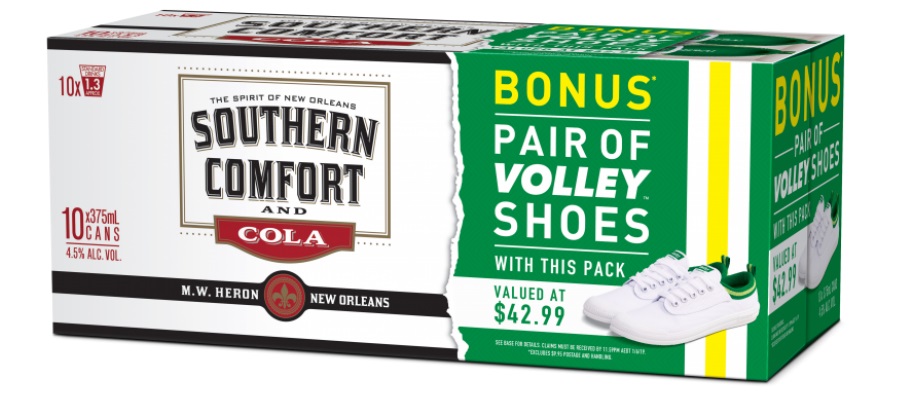 To score the Volleys, purchase a limited edition 10 pack of Southern Comfort & Cola 375ml cans, grab the code and redeem it online. There is one caveat. Delivery of the free Volleys incurs a $9.95 shipping and handling fee. It's still a great offer.
In related news, the smooth and sweet whisky brand partnered with Aussie fashion label Barney Cools for Southern Comfort fashion. Also, Southern Comfort Black is the latest blend adding subtle spices and fruity flavours to the mix.