Spirit of the Month August '17 – Crystal Head Aurora Vodka
In spite of being arguably the most popular and identifiable spirit in certain parts of the world, vodka is in some ways the odd man out. For starters, it's the only mainstream liquor that could get confused with pure ethanol. It's also resoundingly neutral in character. In fact the reason most drinkers love vodka is because it can work with with just about every other digestible liquid on the planet.
As a result of its neutral qualities, evaluating vodka as a spirit requires a slight grading curve. Unless you're tasting the rarest of the rare, there won't be an abundance of subtle notes leaping forth. Instead, you get a few prominent elements that allow one particular expression to stand out from the next.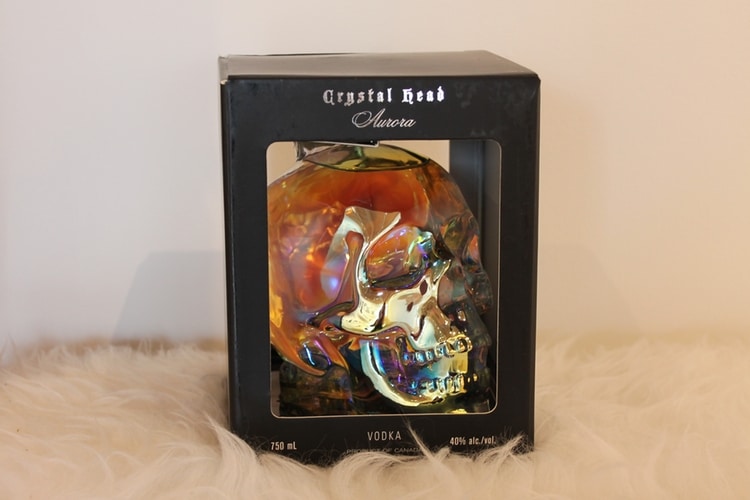 In that regard, Crystal Head Aurora Vodka is pretty spectacular. It's smooth, a little spicy (but not necessarily "hot") and heightened by a perfect touch of sweetness. It also comes in a downright legendary bottle. It's our Spirit of the Month for August 2017 and so we dove right into it. Read on for a brief history and tasting notes.
History
When not acting, SNL alumni and original Ghostbuster Dan Ackroyd actively invests his time and money into wine and spirits (among other things). In addition to co-owning a few vineyards, he's supposedly part owner of the company that distributes Patron Tequila. In 2007, Ackroyd partnered with artist John Alexander to create a vodka unlike the others. And what would separate their baby from the pack? Two things, namely. One would be the elimination of additives typically found in commercial vodka. The other would be a bottle design that no one could ever forget.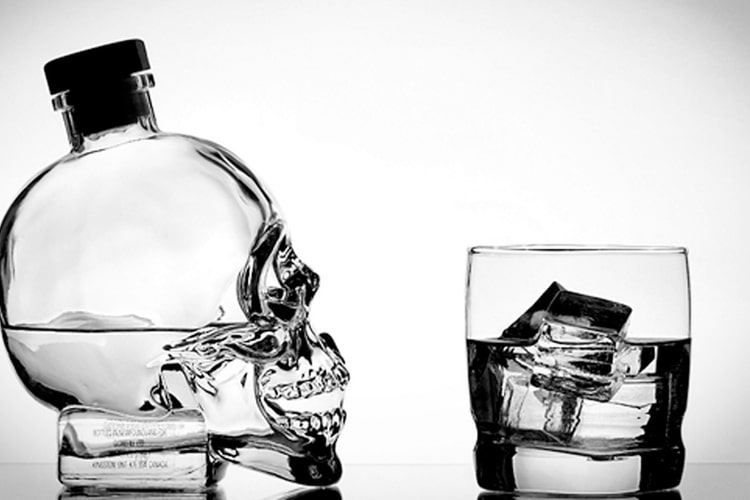 Crystal Head Vodka launched in 2008 and ended up succeeding on both fronts. The vodka is produced using the clean waters of Newfoundland, Canada, and quadruple distilled from premium "peaches and cream" corn. It's filtered seven times, three of those times through 500 million year old crystals also known as Herkimer Diamonds. The result is an additive free, gluten free, smooth, lightly sweet, lightly peppery vodka that manages to stand out in the marginal way that a vodka can.
Then there's that one-of-a-kind skull bottle. Designed by Alexander and masterfully executed, the bottle supposedly took about two years to go from conception to completion. Manufactured by Italy's Bruni Glass, each one looks downright mesmerising.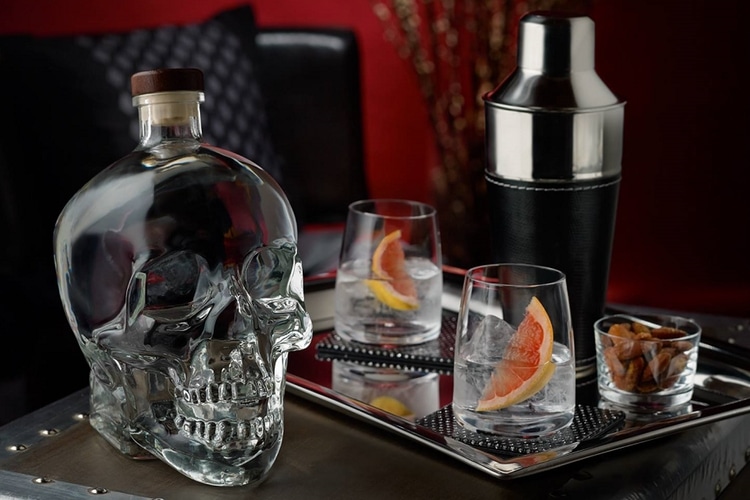 At a glance, Crystal Head Vodka might look like a textbook case of style over substance. It has the benchmarks of a vanity project and a bottle that risks flirting with gimmick. But as Crystal Head Aurora Vodka proves, there's plenty of substance to back up all that style. This here is a terrific, popular, award-winning spirit in its own right.
Tasting
Created in honour of the Aurora Borealis–an ethereal spectrum of northern lights that graces the night sky when electrons interact with the earth's atmosphere–Crystal Head Aurora is accordingly as much a sight to behold as it is a spirit to taste. Touting an iridescent treatment and spine tingling attention to detail, the bottle skates about as close to a work of art as a mass produced object can get.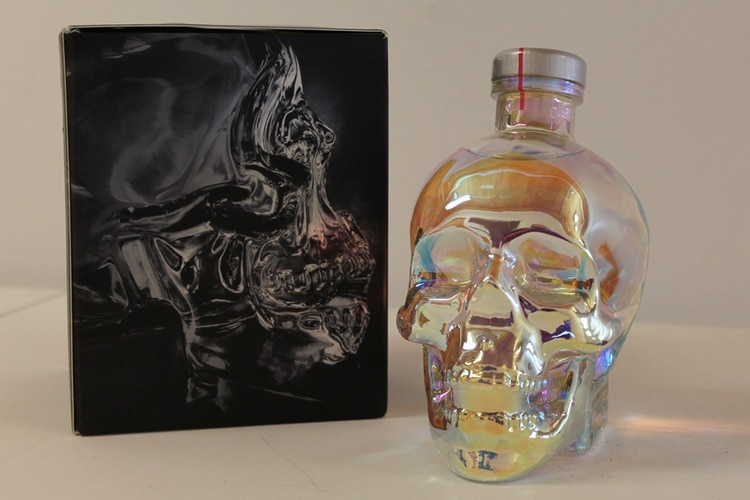 Inside is a high quality vodka crafted using English wheat and Newfoundland water as its source. Like traditional Crystal Head Vodka, the spirit is additive-free and filtered seven times, three of those times through Herkimer Diamonds. Unlike traditional Crystal Head Vodka, Aurora is distilled five times instead of four. According to Crystal Head, the new grain delivers a bolder, spicier taste that nevertheless retains much of the benchmark expression's character. Here's a breakdown:
Nose: A light grassy element mostly overpowered by the typical smell of ethanol and heat.
Taste: While the smell was pretty typical, the taste was markedly smooth with bursts of spice and a mild, delightful sweetness. The sweet element is subtle and steadfast. It was almost like sipping a strong (and lightly sweet) Korean soju.
Finish: The body stays its course before dissipating on a wave of mild grain. Very smooth and never too hot.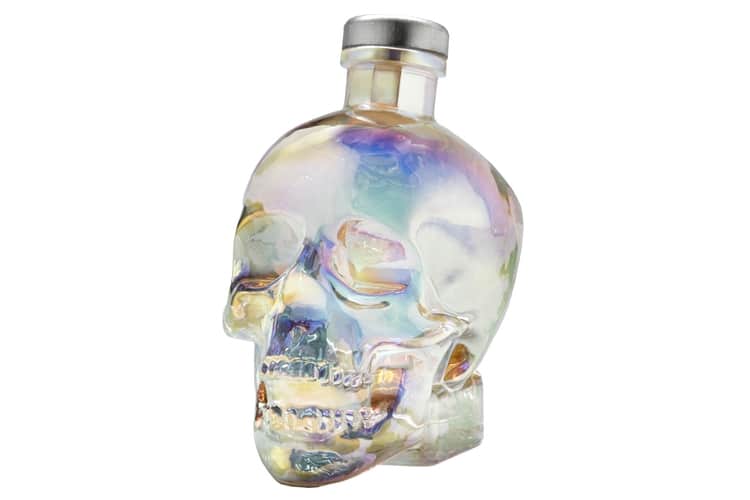 With vodka, the small differences count. Crystal Head Aurora is smooth, a little spicy, and a little sweet, and that's enough to make it pretty great. You can sip it neat or on the rocks or make a delicious alcohol-forward cocktail, which is what I did for most of the bottle.
Have you subscribed to Man of Many? You can also follow us on Facebook, Twitter, Instagram, and YouTube.