Expect the UNEXPEATED with Starward's Latest Award-Winning Whisky
Australia has a new lord of the peat and it comes from a surprising favourite. Melbourne whisky distillery Starward has just unveiled UNEXPEATED, a new red wine barrel-aged Australian single malt that has been finished in peated whisky-drenched barrels from the Scottish region of Islay. But don't for a second think this is just another gimmicky take on experimentation. Not only is the Starward UNEXPEATED a bold take on the Aussie dram, it's now a world-beating drop.
You'll also like:
8 Best Australian Whisky Blogs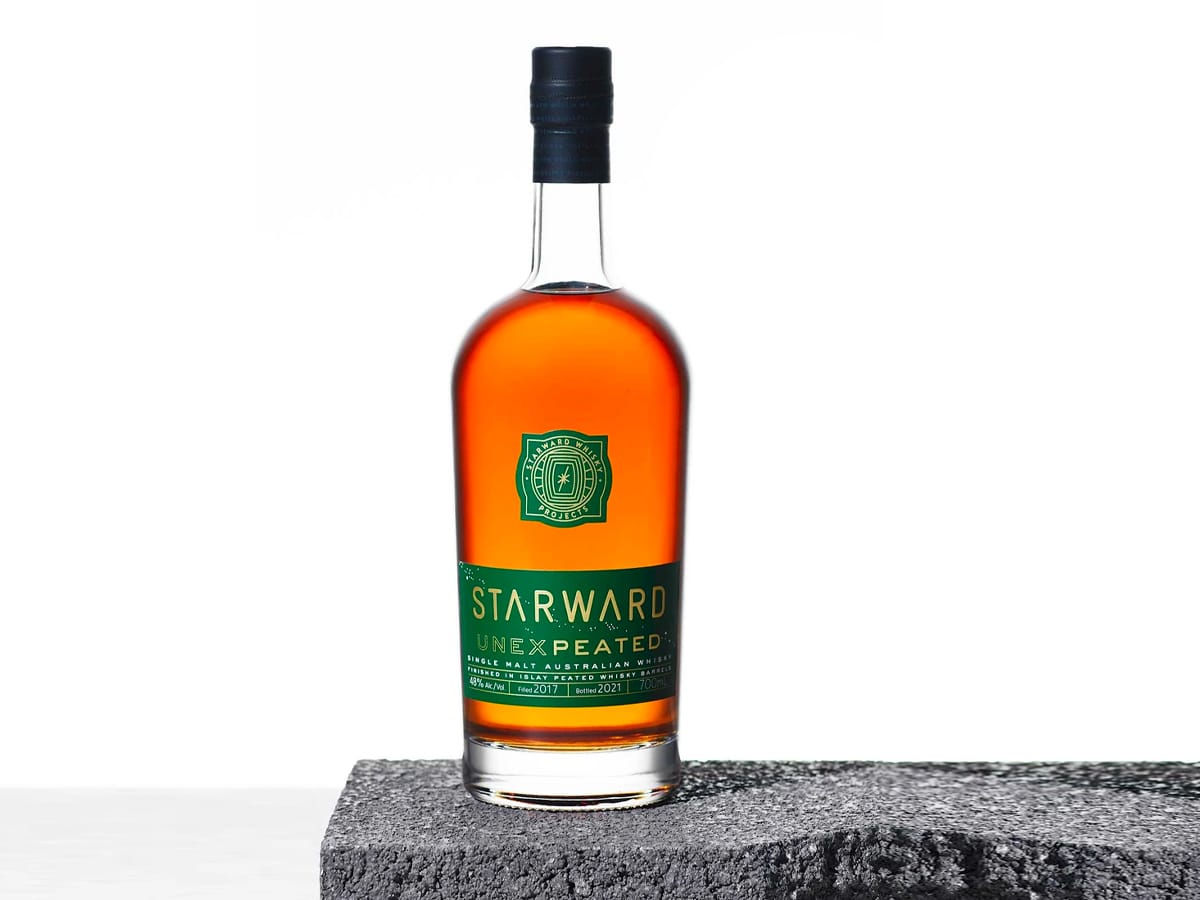 Starward Whisky UNEXPEATED
Colour: Sunset gold
Aroma: Tropical fruits, toasted oak and a hint of sweet peat.
Palate: Ripe red berries, coastal peat smoke, yellow peach and cocoa nibs.
Finish: Oak slowly dries the palate, with a long peated finish.
At the World Whisky Masters in London chaired by The Spirits Business and judged by a panel of whisky experts, UNEXPEATED notched up a Master award for excellence, topping the accolades for Aussie producers. The label-first release fuses coastal peat and smoky flavours with Starward's signature fruit-forward and juicy dram. The added element of Islay peat brought a new essence to the Australian whisky, melding well with the red-wine barrel red berries, sticky golden peaches and cocoa nibs.
For Starward, stepping into peated territory is an entirely new thing, but the Melbourne whisky icon appears right at home. According to Sam Slaney, Starward Whisky production director, however, it didn't come easy.
"We sourced freshly disgorged, peated whisky soaked barrels from Islay's remote distilleries and began to experiment," he said. "Some of the barrels used date as far back as 1968, but once we brought them over to Australia, they were given a whole new lease of life. What we've ended up with is a unique Starward single malt whisky with an Islay maritime peat character never tasted in any of our releases. UNEXPEATED really is a collision of the old world and the new."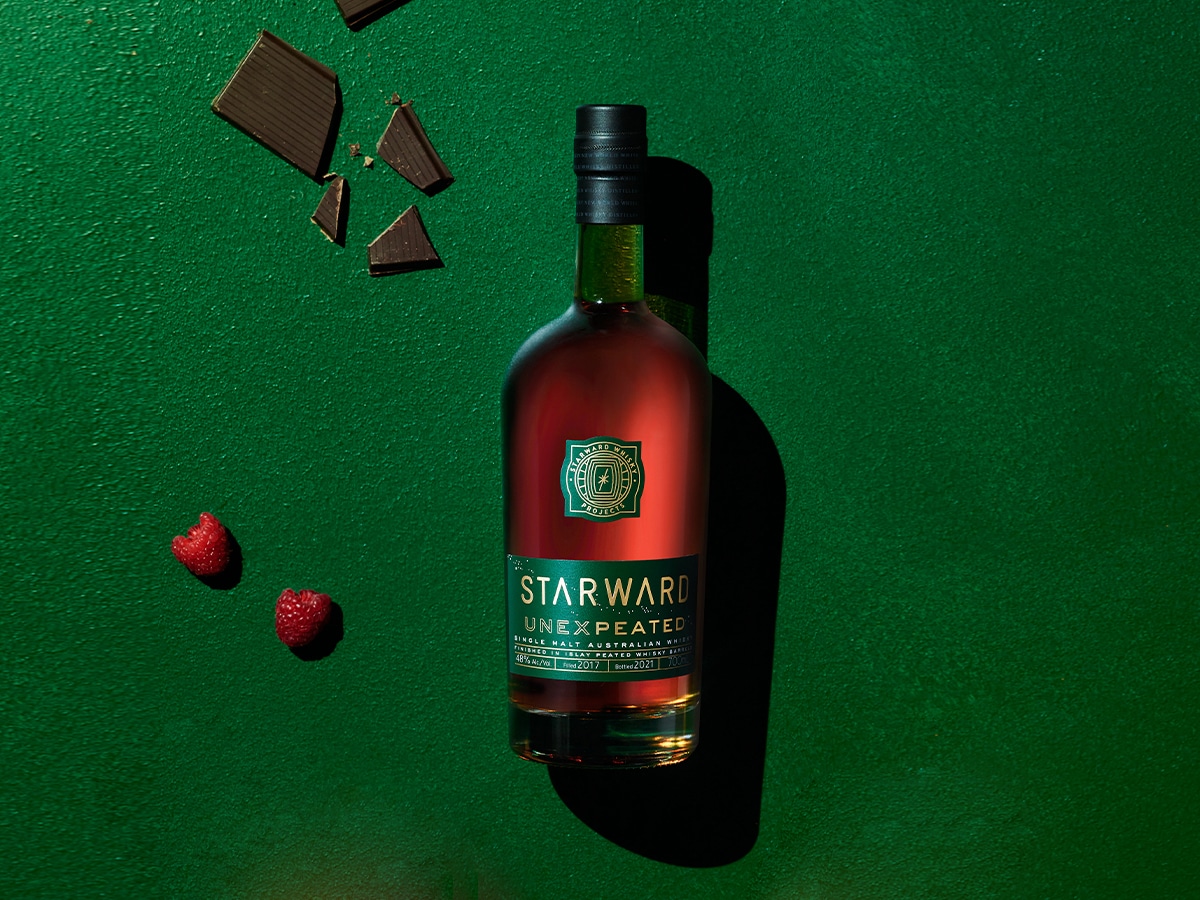 ---
Featured Video from Man of Many
---
In addition to the Master award for UNEXPEATED, Starward scored major accolades for its more well0known releases. The decadently fruity Nova, rich Fortis and balanced Solera were all awarded gold, with the Two-Fold, Ginger Beer Cask #6 and Sicilian inspired Dolce all receiving recognition. Starward founder, David Vitale said the accolade was fitting recognition for the hard work of all Starward's distillers and the label's approach to reinvention.
"Innovation is part of our DNA here at Starward. The continuous trialling and experimenting by our teams mean we continue to innovate to craft the best whisky we can," he said. "We've never been afraid to try something different and this release is a very Starward twist to a traditional style and it's certainly living up to its name."
A limited-release, Starward Whisky's UNEXPECTED was released on August 5 and is available exclusively online and retails for AUD$149 a bottle.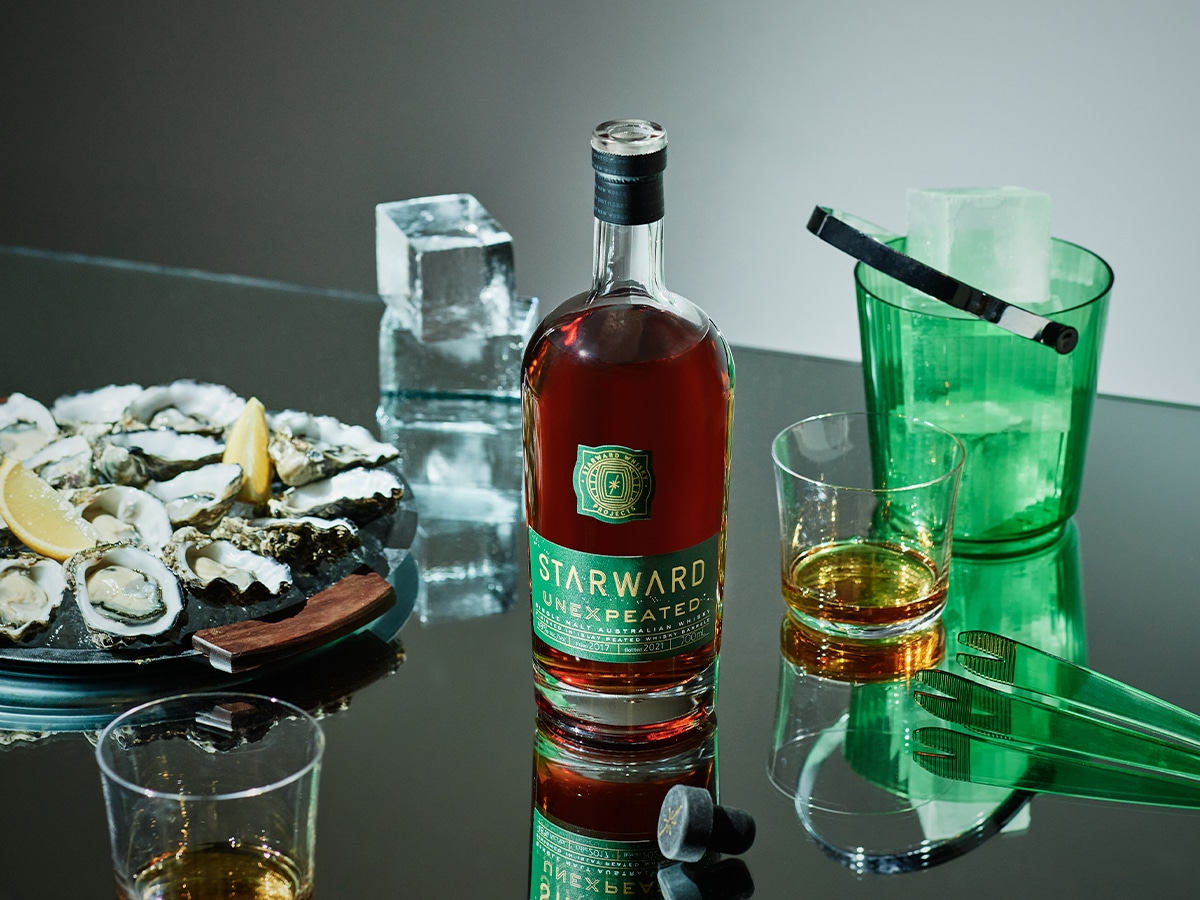 You'll also like:
8 Best Australian Whisky Blogs
Starward Fortis is Higher-Strength for Higher Reward
Starward's Rare Ginger Beer Cask Single Malt Whisky
---
Featured Video from Man of Many