Tassie's Lark Distilling Unveils its First Blended Whisky
Lark Distilling Co. has launched its first-ever blended malt whisky, appropriately named Symphony No. 1. The Tasmanian stalwarts have combined some of its finest single malts to create a drop that is equal parts approachable and delicious.
Head Distiller Chris Thomson began the Symphony No. 1 journey by looking through Lark's portfolio of single malts and was pleased to find their Bothwell distillery producing whisky with notes of pineapple and tropical fruit. He then wove these complex casks together with the sweeter balance of fortified wine casks from their Cambridge distillery, producing a new melody of flavours.
You'll also like:
Starward Fortis is Higher-Strength for Higher Reward
Johnnie Walker Marks 200 Years with Four Exclusive Releases
This Blended Whisky Was Just Named World's Best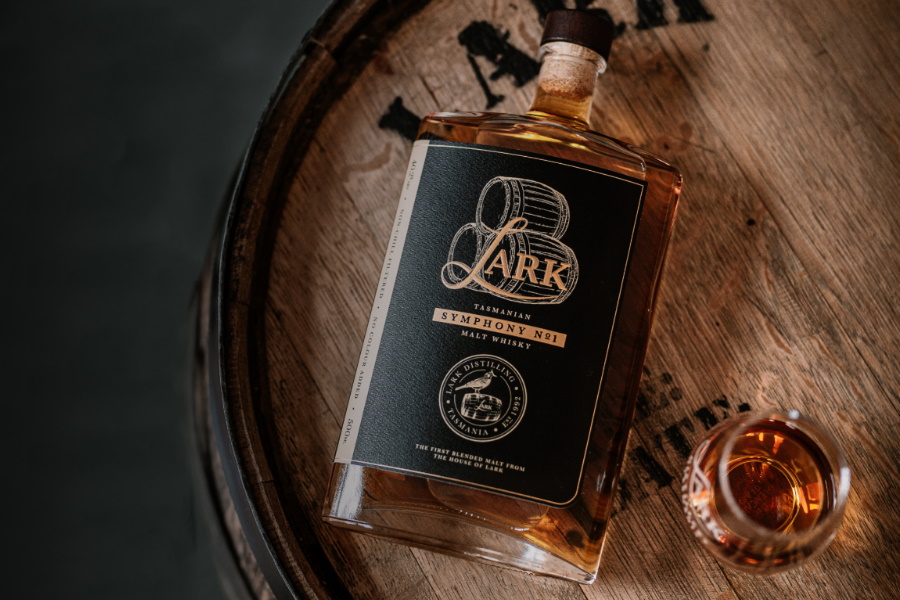 "We've crafted a blend purely Made of Tasmania, influenced by the distilleries' surroundings: fields of barley, soft water, clean air, highland peat bogs, and the perfect climate to bring all the ingredients together," said Thompson.
"Symphony No. 1 isn't held down by the rules."
On the nose, Symphony No. 1 is described as punchy and fruity, with notes of fresh mango, toasted pineapple, orange, vanilla and tangerines. Flavours of peach and apricot develop on the palate, leading to the unmistakable tang of sweet Tasmanian apples dipped in toffee.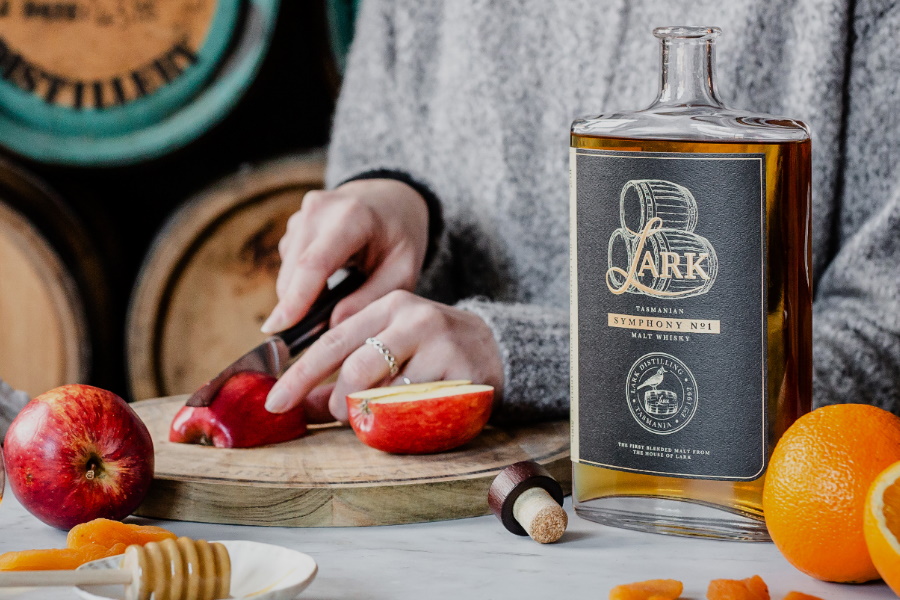 Bill Lark, the founder of Lark Distillery, says the blended malt is full of life: "It's instantly creamy and oily with so many complementary flavours; a lovely collaboration of notes that are really tempting."
"How exciting to think that we can put together a whisky like this that's so full of life: big, bold, creamy and delicious."
Coming in at 40.2% abv, Symphony No. 1. Is available now for $139 per bottle via the Lark Distillery Whisky Bar and Dan Murphy's store across Australia.
Symphony Apple Highball Recipe
Fill a tall, chilled glass with ice. Add 30ml Symphony No1 and 15ml apple juice, then top with soda and stir slowly to combine. Garnish with thin slices of freshly cut apple.
You'll also like:
Starward Fortis is Higher-Strength for Higher Reward
Johnnie Walker Marks 200 Years with Four Exclusive Releases
This Blended Whisky Was Just Named World's Best