Elon Musk's Tesla Tequila is Just as Insane as You'd Think
Forget Flinstones x Jetsons, Elon Musk has launched the most ambitious crossover in recent memory. Teslaquila, the Tesla-branded liquor that first made an appearance in the CEO's controversial April Fools Day joke about the automaker filing for bankruptcy is apparently now a full-blown thing.
You'll also like:
21 Best Whisky & Scotch Glasses – A Complete Guide
Elon Musk is Legitimately Selling Tesla Short Shorts for $69.420
11 Best Australian Liquor and Alcohol Brands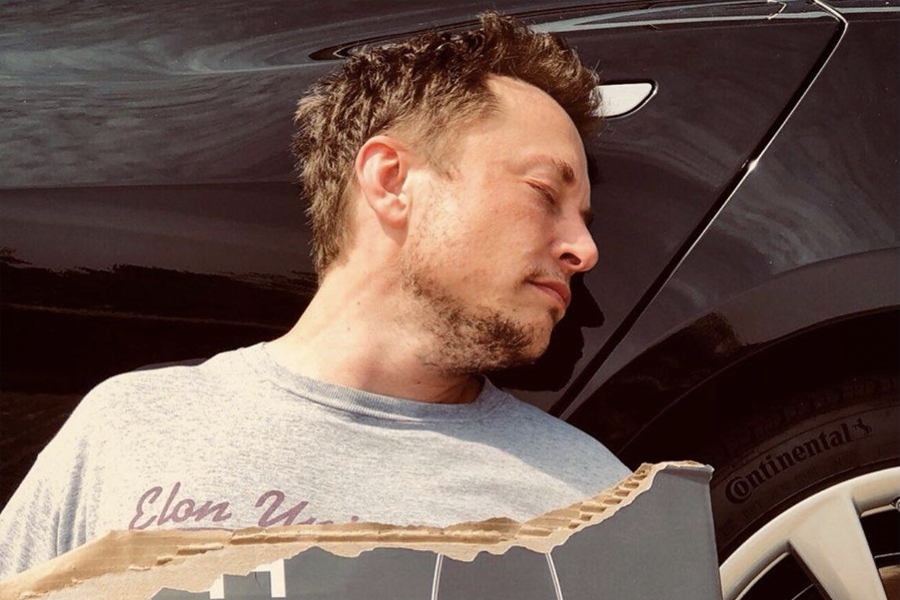 The initial post saw Musk tweet a photo of himself passed out against a Tesla Model 3 surrounded by "Teslaquilla" bottles. With tracks of dried tears still visible on his cheeks, Musk is holding a cardboard sign that reads "bankwupt."
While it doesn't sport the same hard-to-pronounce name as initially suggested, the new Tesla Tequila is officially up for grabs. Listed on the Tesla website, the tequila is described as a 'small-batch premium 100% de agave tequila anejo made from substantially sourced highland and lowland agaves". Aged for 15 months in French oak barrels, Tesla Tequila features a dry fruit and light vanilla nose with a balanced cinnamon pepper finish.
But while the premise of a well-crafted liquor is exciting, what is really getting fans excited is the bottle. The handblown glass bottle is shaped like the electric charge symbol, making it one of the most interesting and presumably challenging to pour objects on the market. But don't expect this one to come cheap. A bottle of Elon's finest will set you back a cool USD$250. Cheers.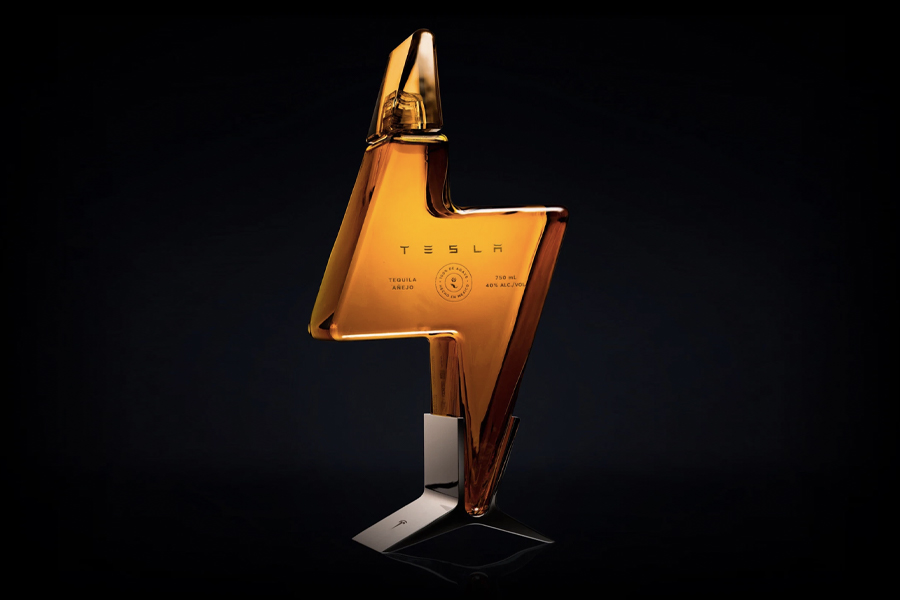 ---
Featured Video from Man of Many
---
You'll also like:
The World's Oldest Whiskey is Up For Auction
Elon Musk is Legitimately Selling Tesla Short Shorts for $69.420
10 Best Non-Alcoholic Ciders
---
Featured Video from Man of Many