The BenRiach 30-Year-Old Authenticus is a Perfect Dram
Expanding upon its acclaimed Authenticus range, Speyside distillery The BenRiach recently offered up a 30-year-old statement. Layering traditional Speyside notes with exquisite layers of smoke, the peated single malt performs a truly superb balancing act between its various flavours. Whether or not you have the funds to pick up a bottle of this rare and expensive Scotch is one thing, but should you do so, you'll soon discover that it just might be the perfect dram.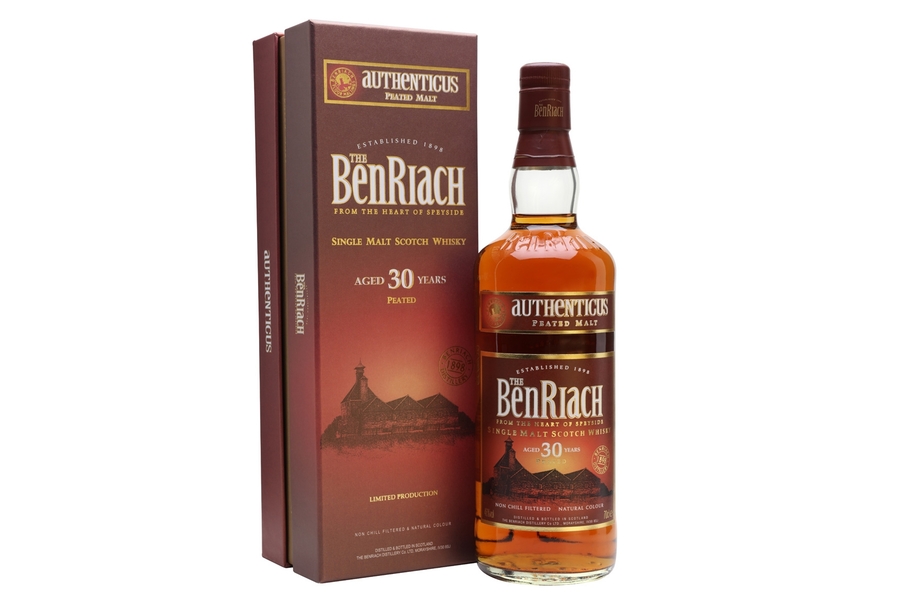 Despite spending (at least) 30 years in the barrel, our sample of the latest Authenticus wasn't dominated by oak the way one might expect it to be. On the nose were some downright sensual aromas, namely vanilla and peat along with subtle hints of shortbread and mint. The taste likewise unraveled one note at a time, revealing waves of ripe sweetness and creamy smoke. On the finish, there came luscious blasts of chocolate and coffee.
Non-chill filtered, rife with natural color, and bottled at 46% ABV, The BenRiach 30-Year-Old Authenticus is as rich as it is nuanced. Basically, it's everything one might hope for in a peated Speyside single malt. A bottle might cost you around US$579, but unlike a number of modern-day counterparts, this one's actually worth the price point.