GlenDronach Cask Strength Batch 8 is a Smooth Surprise
The more Scotch whisky you drink, the less watered-down you want it…at least in our experience. That's why we love it when acclaimed distilleries like The GlenDronach release cask strength editions, thereby sparing your taste buds no detail. Batch 8 keeps the streak alive and strikes a multi-layered balance between richness and boldness. It's also surprisingly smooth, given the ABV of 61%. Of course, don't take that to mean the whisky doesn't bring big flavours. It is The GlenDronach, after all.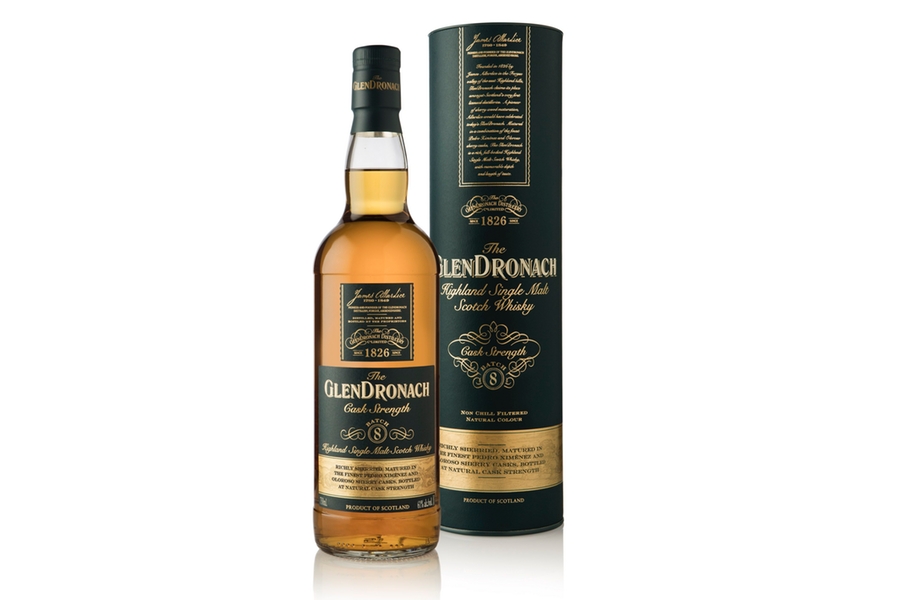 Released in October of last year, The GlenDronach Cask Strength Batch 8 takes the brand's signature characteristics and cranks that dial all the way up. Matured for 10 years inside Pedro Ximénez and Oloroso sherry casks, the spirit delivers notes of raisins, cherry, and chocolate on the nose. That paves the way for a luscious and full-bodied taste, which is equal parts oaky, chocolatey, and sweet. Sealing the deal is the kind of rich and satisfying finish that this distillery is known for.
Again, given the easy-sipping nature of this particular single malt, you'd never guess it was 61%. While it does feature bold and prominent notes, they come in on smooth and silky waves. The whisky is non-chilled, natural in colour, delightful, and delicious. In other words: it's The GlenDronach.
General FAQ
What is cask strength Whisky?
Cask strength whisky is bottled from the barrel and isnt diluted by water at all. It is generally between 60 to 65 percent ABV.
Is Glendronach Speyside or Highland?
Glendronach is a Scottish whisky produced near Forgue in the Highland whisky district.