The Kraken Black Spiced Rum Goes Premium Premixed
Named for the sea beast of myth and legend, The Kraken Black Spiced Rum is expanding its dark and delicious tipple with a new range of premixed drinks. Kraken & Dry and Kraken & Cola will transform the way you enjoy spiced rum at home with the mixing done for you. Meaning, you can visit the bottle shop, and you're done. No follow supermarket trip is required.
Think notes of aromatic ginger when you taste the Dry or go for something a little more iconic like the classic rum and Cola. Both flavours are said to marry seamlessly with the subtle spice – a humble nod to the premium nature of The Kraken's parent blend. This is quite literally, the taste you've been hunting.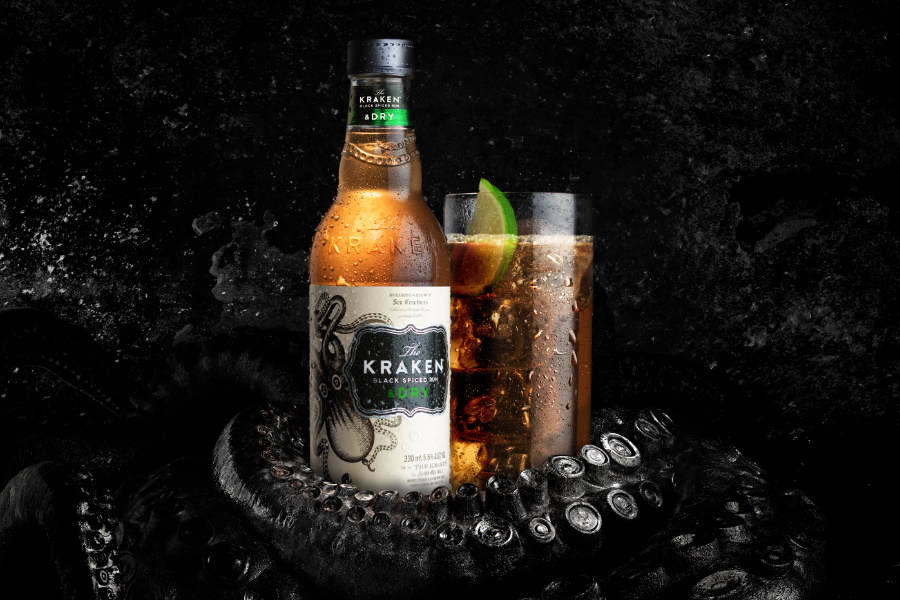 One of the key details of the Kraken Black Spiced Rum experience is the unique bottle with its double handles. The premixed bottles don't have the handles. They wouldn't be practical for a four-pack. Instead, the bottles stand out thanks to text reading "The Kraken" emblazoned on the glass above the iconic labelling.
Treat your tastebuds to the new Kraken Black Spiced Rum premixed Kraken & Dry and Kraken & Cola, available now at BWS, Dan Murphy's and all good independent retailers. A four-pack is available for RRP $27. Pour in a tall glass over ice with a slice of lemon.
"To not respect the power of the Kraken is to not respect the sea." So, drink with respect.