RSRV Label Features Four of Pernod's Exclusive Champagnes
You don't need to be educated in champagne or wine in general, to recognise the Mumm name and its elegant RSRV bottles as being the height of cultured drinking and celebrations.
Before Christmas, champagne house Maison Mumm, part of the Pernod Ricard collection, dropped four exclusive expressions under its RSRV label. While the holidays and New Year's celebrations have passed us by, we're sure you have a birthday, anniversary, wedding or a newborn to toast over the coming months, so it wouldn't hurt to stock up on a few bottles beforehand.
THE RSRV name is derived from the term reserved, which is used by cellar masters to describe the very best wines and until now, had been ReSeRVed for friends of the Mumm brand. Also, did you notice the corner missing from the labels? This is a reference to earlier times when Blanc de Blancs, like the one featured below, would only be delivered in person signified by a business card with the corner folded down.
Let's take a closer look at the four RSRV expressions: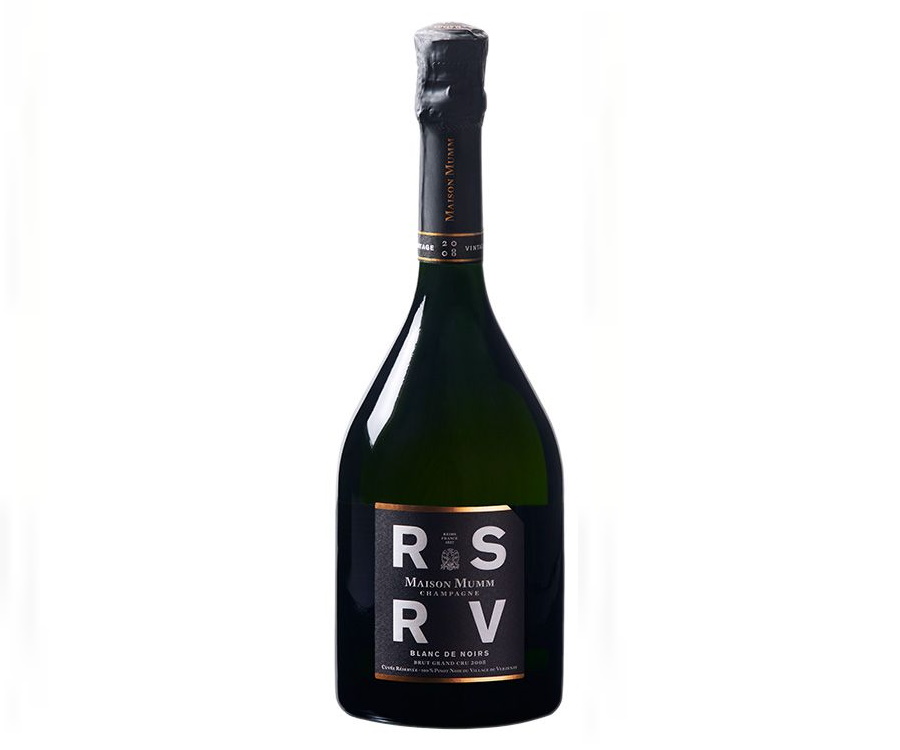 RSRV Blanc de Noirs 2009
A vintage currently celebrating 21 years, this cuvée is produced exclusively with Pinot Noir sourced from Verzenay – the first vineyard acquired by founder Georges Hermann Mumm in 1840 and one of the 17 villages in the Champagne wine-growing region ranked as a Grand Cru. Blanc de Noirs bottles are distinctive for their narrow neck, which allows the wine to develop more slowly so that it reveals aromatic complexity and elegance.
Appearance: Deep yellow in colour with golden glints.
On the Nose: Hints of smoke, rich notes of vanilla, pear marmalade and butter croissant.
On the palate: The structure and strength of pinot noir with a straight mouth and tension on the finish.
Food pairing: Mature Comté cheese, dried fruits or smoked almonds. Also great with light seafood.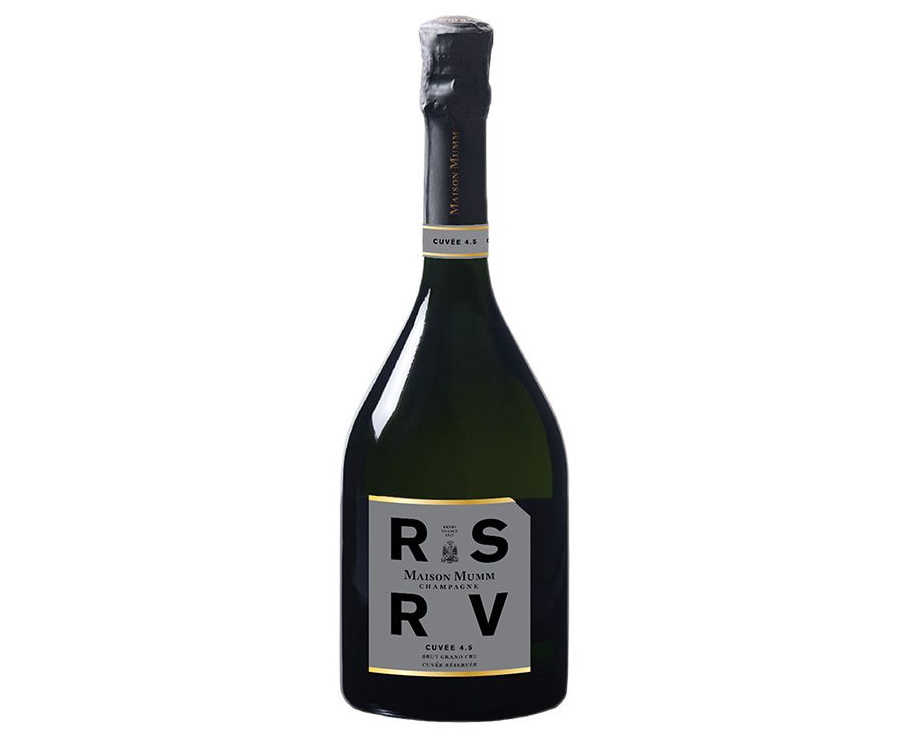 RSRV Cuvée 4.5
RSRV Cuvée 4.5 is a tribute to the diversity and prestige of five Champagne villages ranked Grands Crus. This expression is a unique blend that brings together 40% chardonnay and 60% Pinot Noir. The name Cuvée 4.5 stems from the champagne being aged in cellars for 4 years and the fact that it's produced using fruit sourced from 5 vineyards. Thus 4.5.
Appearance: Yellow in colour, lively with hints of gold, delicate bubbles and a generous ring of froth.
On the Nose: Candied mandarin and lemon, honey, white blossoms, vanilla, wax and toasted nuts.
Taste: The strength is evident from the first sip, with sweet undertones and dynamic effervescence.
Food Pairing: Fish or shellfish tartare, white meats, poultry or some fresh cheeses with tangy seasoning.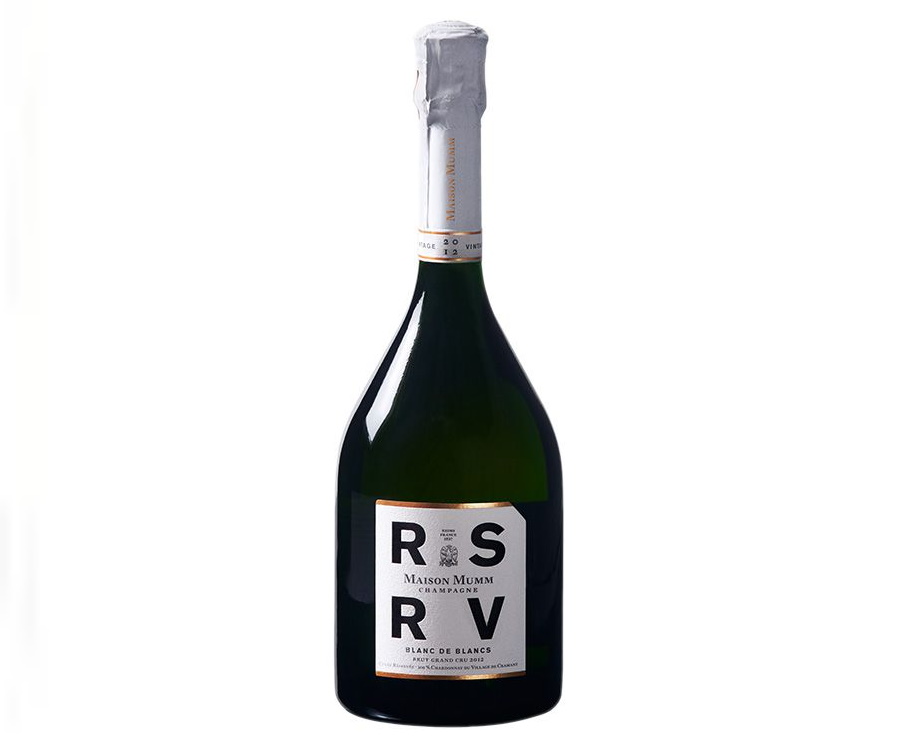 RSRV Blanc de Blancs 2013
Blanc de Blancs are exclusively made using chardonnay grapes from Maison Mumm's Cramant vineyard. 2013 is widely considered to be an excellent vintage for chardonnay in champagne. Produced in limited quantities, this expression comes in a distinctive narrow-necked bottle allowing the wine to develop more slowly.
Appearance: Light and delicate bubbles in a green liquid with soft yellow glints.
On the Nose: This expression reveals notes of lime, apple, pear and fresh flowers.
On the Palate: Elegant and subtle minerals with a creamy texture leads to expressive tension.
Food Pairings: A perfect match for seafood and fish like oysters, lobster, sushi or scallop carpaccio.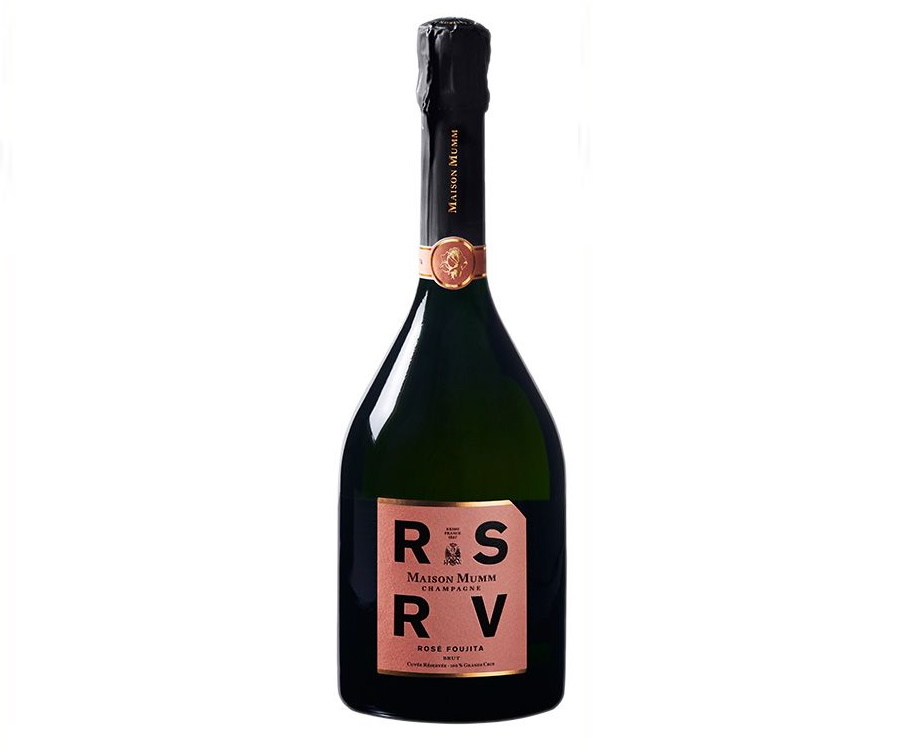 RSRV Rosé Foujita
This Rosé cuvée was created as a tribute to artist and friend of the House Léonard Foujita. The blend is made of chardonnay, and pinot noir with red wine added, bringing out power and roundness, along with red and black fruits aromas. The champagne is then left for 4 years to age in oak barrels that add vanilla and pastry notes.
Appearance: Intense pink with salmon reflects.
On the Nose: Rich and powerful, with brioche, vanilla, pastry, hints of ripe berries and strawberry coulis.
On the palate: Roundness and vinosity characterise the palate, with a tense finish of red berries.
Food Pairing: Grilled red meat, salmon, or creamy bavarois with berries.