You just cracked open a fresh bottle of premium wine and you're already thinking about whether or not you'll finish it off before it spoils. Why? Because of a little thing called oxidation, which occurs through exposure to oxygen and gradually eats away at the quality of your vino. An entire wine preservation industry has emerged to tackle this very issue, with most products offering figurative Band-Aids in lieu of long-term solutions. Lacking in technology or sophistication, they merely delay oxidation as opposed to outright preventing it. But not the Coravin Wine Preservation System, which sustains freshness by keeping oxygen out of the bottle entirely. And yes, it actually works.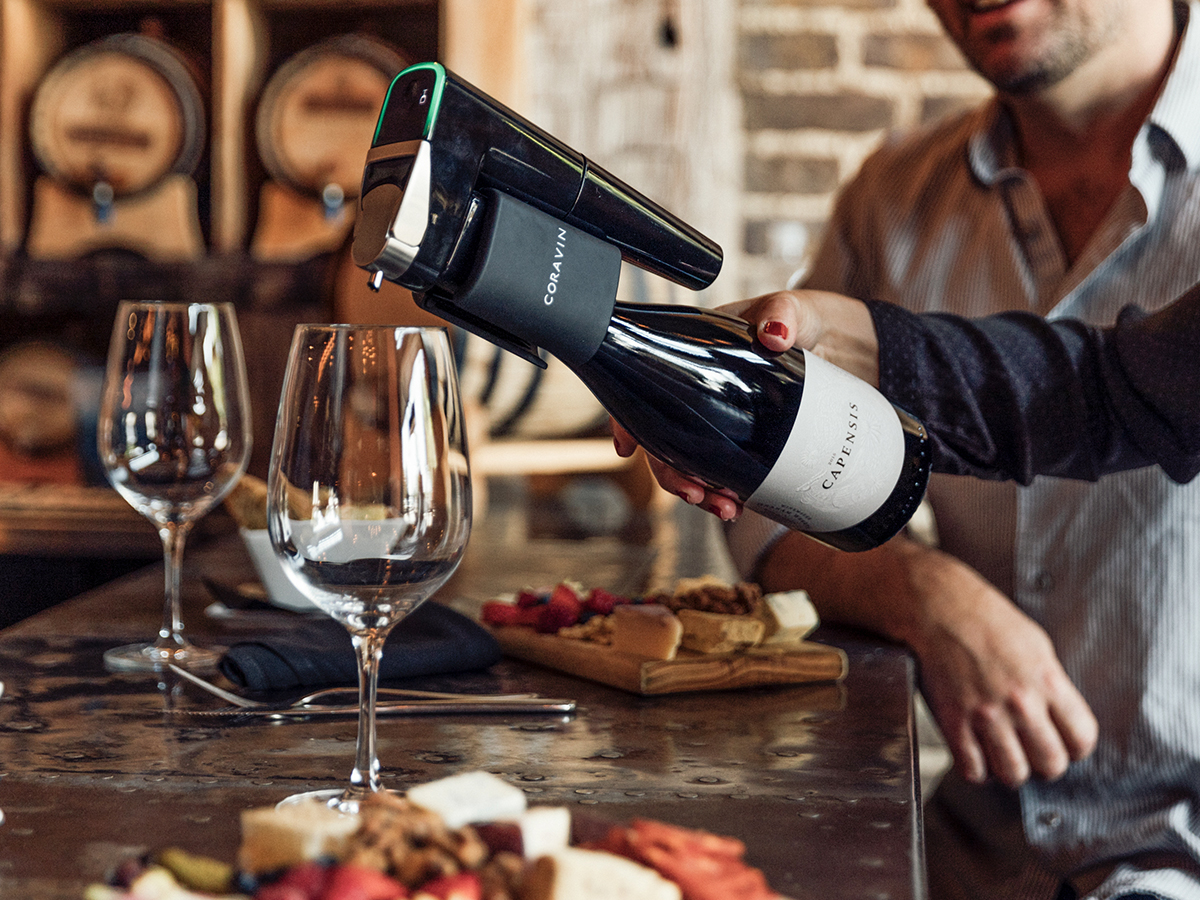 Coravin comes to us from founder and inventor Greg Lambrecht, whose passion for wine is matched only by his advanced knowledge of medical-grade needles. And when we say "advanced knowledge," we're talking about someone with two degrees from MIT and years of experience creating needles for pediatric chemotherapy. Combining his two respective skill sets, he invented a unique preservation system that allows one to pour wine without removing the cork. Eight long years later, he introduced the first Coravin Wine Preservation System, also known as the Model C1000.
When bringing his system to life, Lambrecht worked with wine-makers and industry experts to ensure optimal results. He spent years performing blind taste tests, comparing "accessed" bottles to their sealed counterparts. In some cases, the bottles were accessed by Lambrecht's invention as much as three years earlier. The blind taste tests went down all over the world and yielded the same conclusion over and over again: each bottle accessed with the Coravin Wine Preservation System was just as fresh as it had been on the day it was purchased.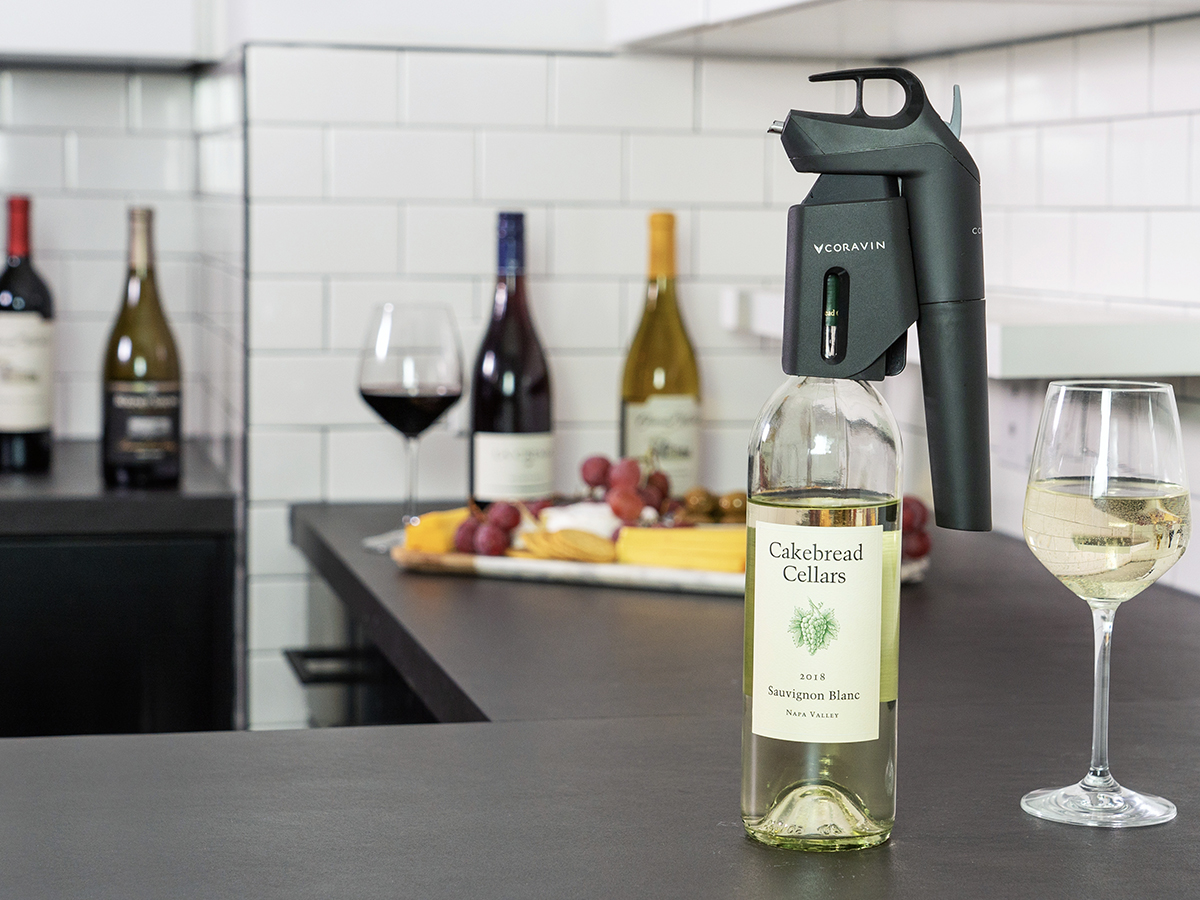 Here we are years later and the Coravin Wine Preservation System is more popular than ever before. Used across the globe by wine lovers from all walks of life, the brand's assorted products do exactly as promised and thereby continue to distinguish themselves from inferior preservers. In 2019, Coravin's Model Eleven—the first automatic and connected Wine Preservation System— won the Red Dot Award for Best Product Design. If you know anything about the Red Dot award, then you know this accomplishment was no small feat.
Meanwhile, the non-coring Coravin Needle remains the brand's most fundamental innovation. Bolstered by hard science, it delicately passes through bottle corks without compromising the cork material. During this time, wine is extracted through the needle and replaced with Argon gas, which ensures that oxygen never touches any of the remaining liquid. Once the needle is removed, the cork expands back to its original shape and the wine inside the bottle stays completely fresh for up to years at a time. Compare that to other preservers—which ward off oxidation for maybe 2-3 weeks at best—and you can see what makes Coravin so special.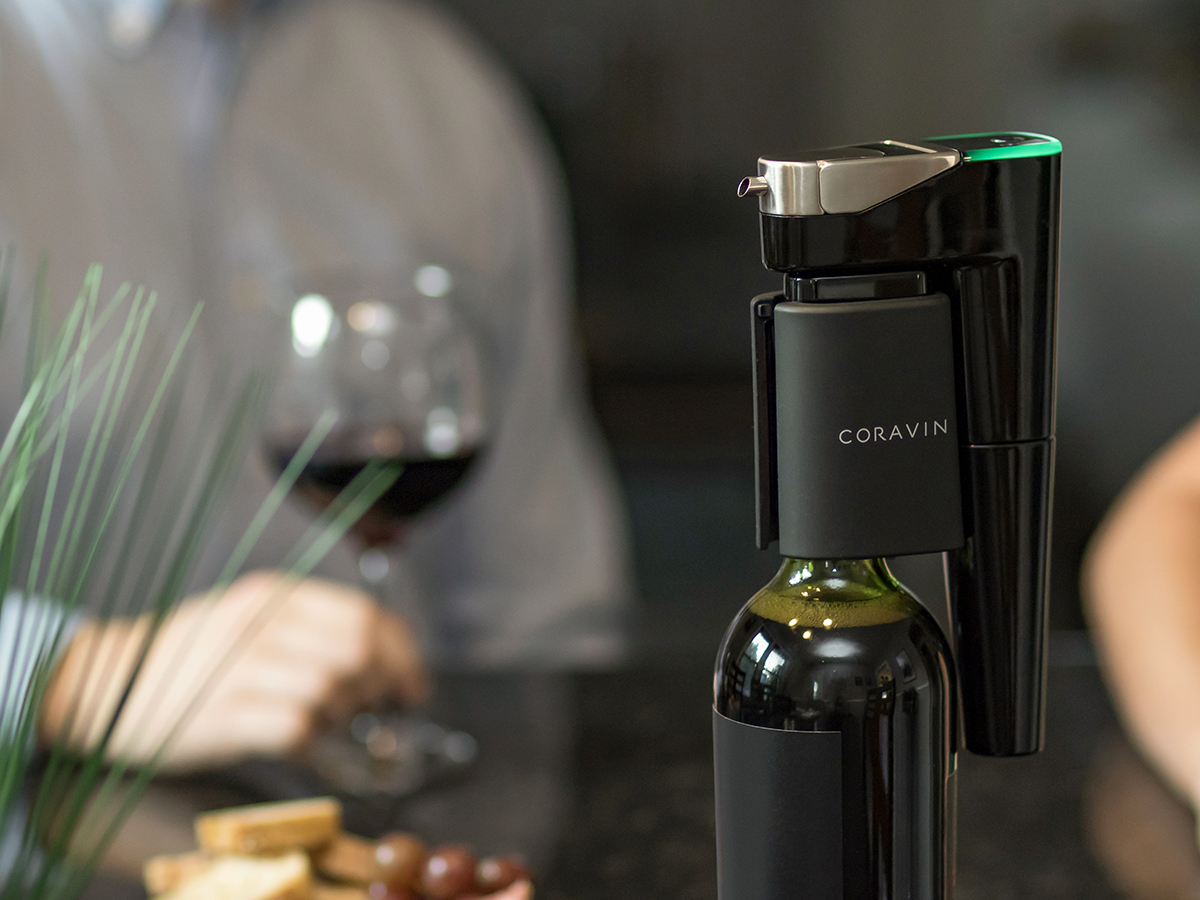 Thanks to a loyal customer base and Lambrecht's tireless creativity, Coravin continues to expand in every direction. To peruse their inventory is to discover a wide number of preservers and price points. For those who only need their wine to stay fresh for around a month at a time, consider something like the Pivot or Pivot+. Along similarly simple lines, Coravin's Timeless Standard Screw Caps preserve wine for up to three months and can be used up to 50 times.
On the flip side of that coin is the award-winning Timeless Eleven, i.e. the first automatic and connected Wine Preservation System (complete with pour speeds, status checks, and various accessories). Or consider the Timeless Three+, which foregoes automation but still keeps your wine fresh for up to years at a time. Using it is as simple as inserting the argon capsule, aligning the smart clamps on the bottleneck whilst pushing down on the handle, tilting, and quickly pressing then releasing a trigger to pour. Now enjoy yourself a delicious glass of wine without a worry in the world, knowing that zero oxygen made its way into the bottle. That's the power of Coravin.