United Sodas of America Offers a 'Hint of Whatever'
Bucking the current trend can be risky, but the bigger the risk, the higher the potential payout. United Sodas of America founder and CEO, Marisa Zupan, has taken on the trend of abandoning soda in favour of other "healthier" drinks. "The marketplace is so crowded right now with alternatives to soda, right? They position themselves as such. 'We are a seltzer. We are a tonic. We are a hint of whatever.' To differentiate ourselves, we knew that wasn't what we needed. We wanted to go straight for soda. Everyone's running away from soda. We had to go straight for soda." And that's exactly what they've done.
You'll also like:
Shane Warne Just Dropped the Ultimate Session Gin & Tonic
Bladnoch Finally Release Limited Edition Bicentennial Scotch Whisky in the US
Coopers & Volley Bring the XPA Sneaker To Life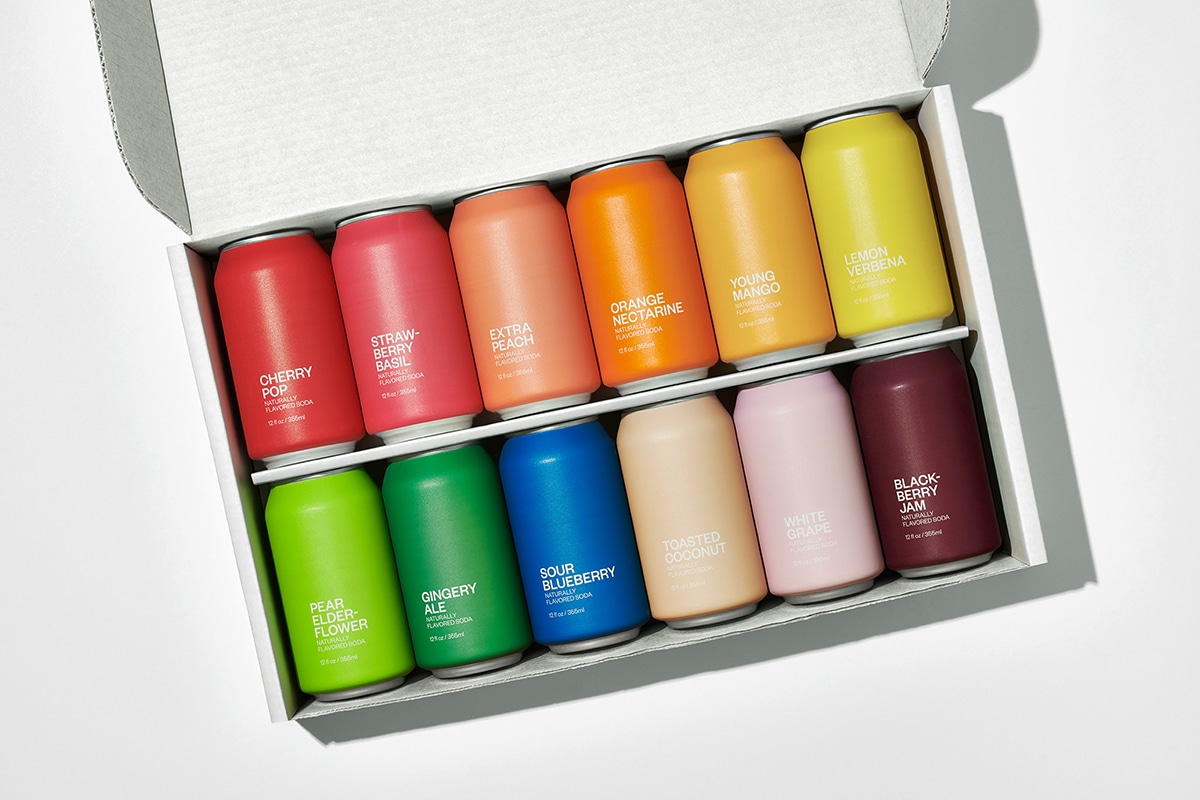 Still, grocery store shelves stock plenty of options, so Zupan had to find a way to stick out in the crowd. She teamed up with designer Alex Center to create the look for the United Sodas of America. "The spectrum of colour had to be bright, bold, and match the flavours, and the flavors themselves then had to represent a spectrum. So we needed to develop flavours so that when you saw them all together, it represented a variety. We couldn't develop seven flavours that could only be expressed through the colour red," says Zupan.
What they came up with as 100 flavor possibilities that were then put into the color ranges. The look is simple as well, with each can sporting a solid colour and a sans-serif font. Grab their diversity pack, and you'll be treated to 12 different colours and flavours—everything from Young Mango to Blackberry Jam. Each soda packs just 30 calories, with six grams of sugar and seven net carbs per serving.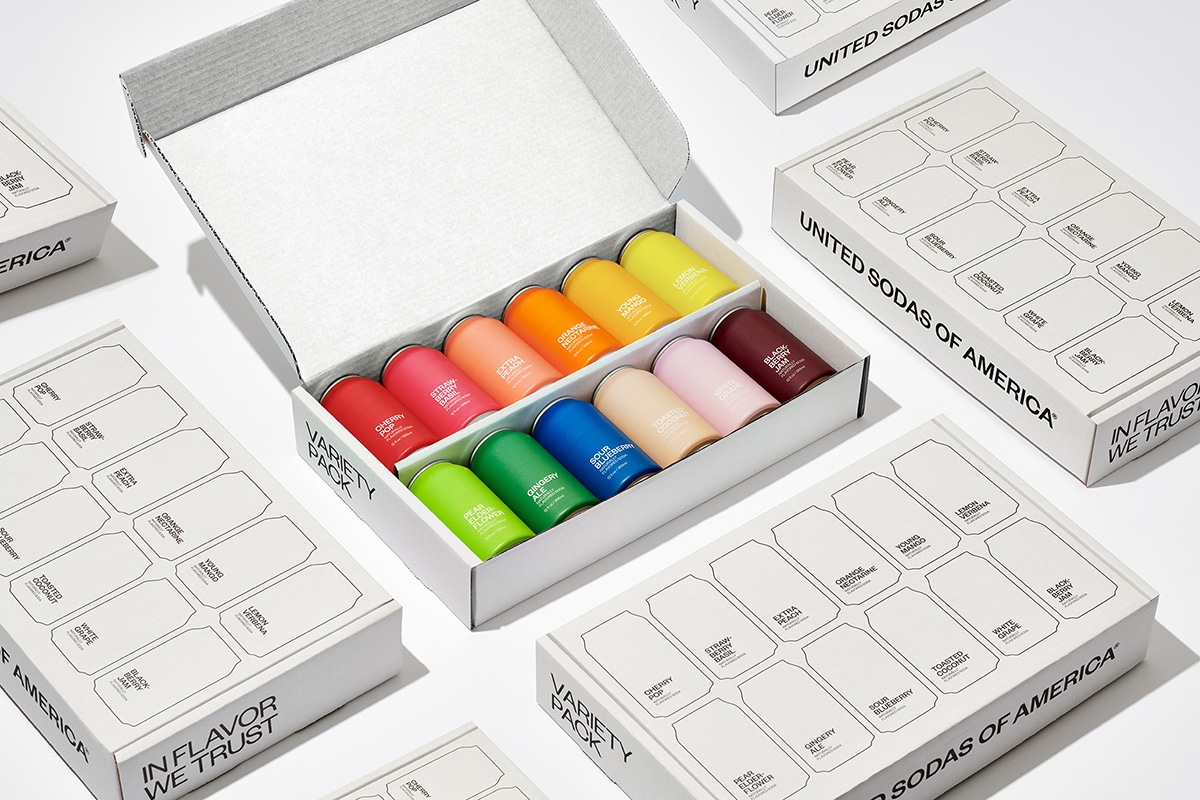 If you're thinking that it's time to get back to soda, then the United Sodas of America will get you there. You can purchase the sodas by the dozen for $34.99 or sign up for their subscription service and save 10 per cent. When the cans do hit shelves, they'll be priced around $3 a can. Your purchase could help bring soda back—and Zupan is banking on that to transform the soda industy. "It's not a humble vision for us to say we want to reimagine what soda can be," says Zupan. "One of the reasons this idea was compelling to me was that I was missing the soda experience."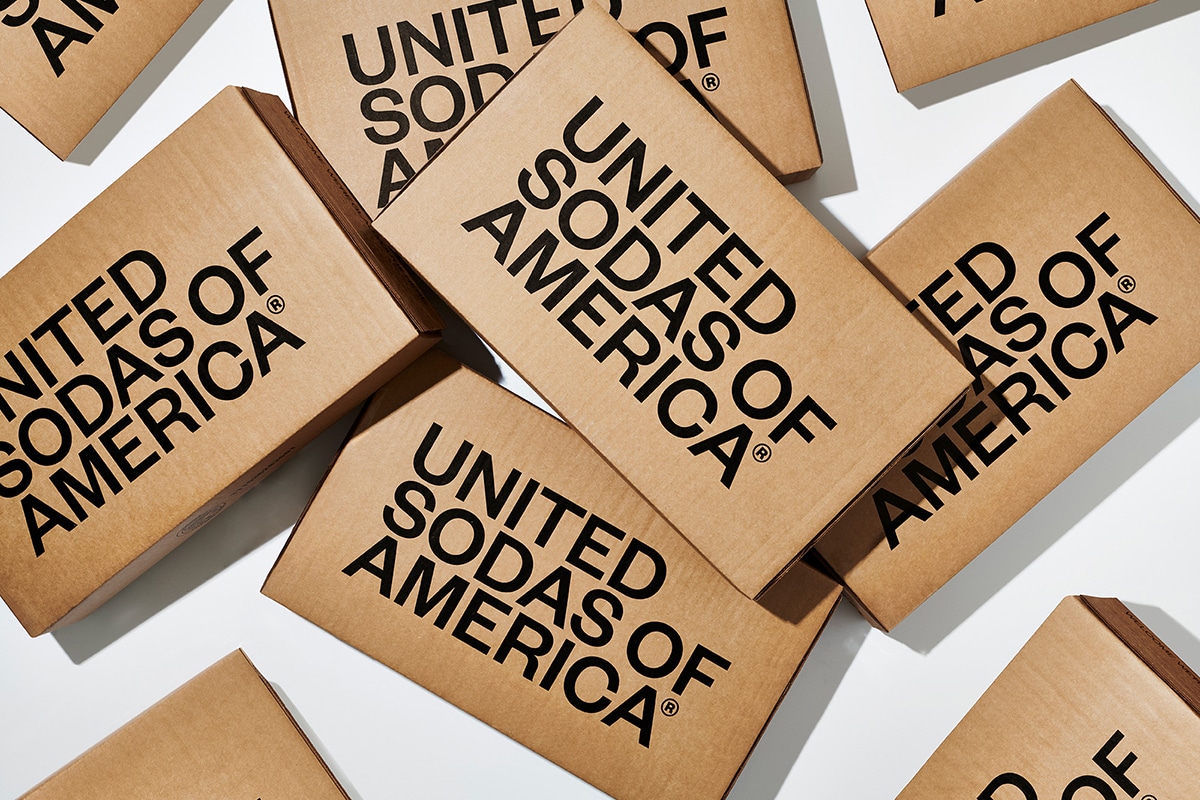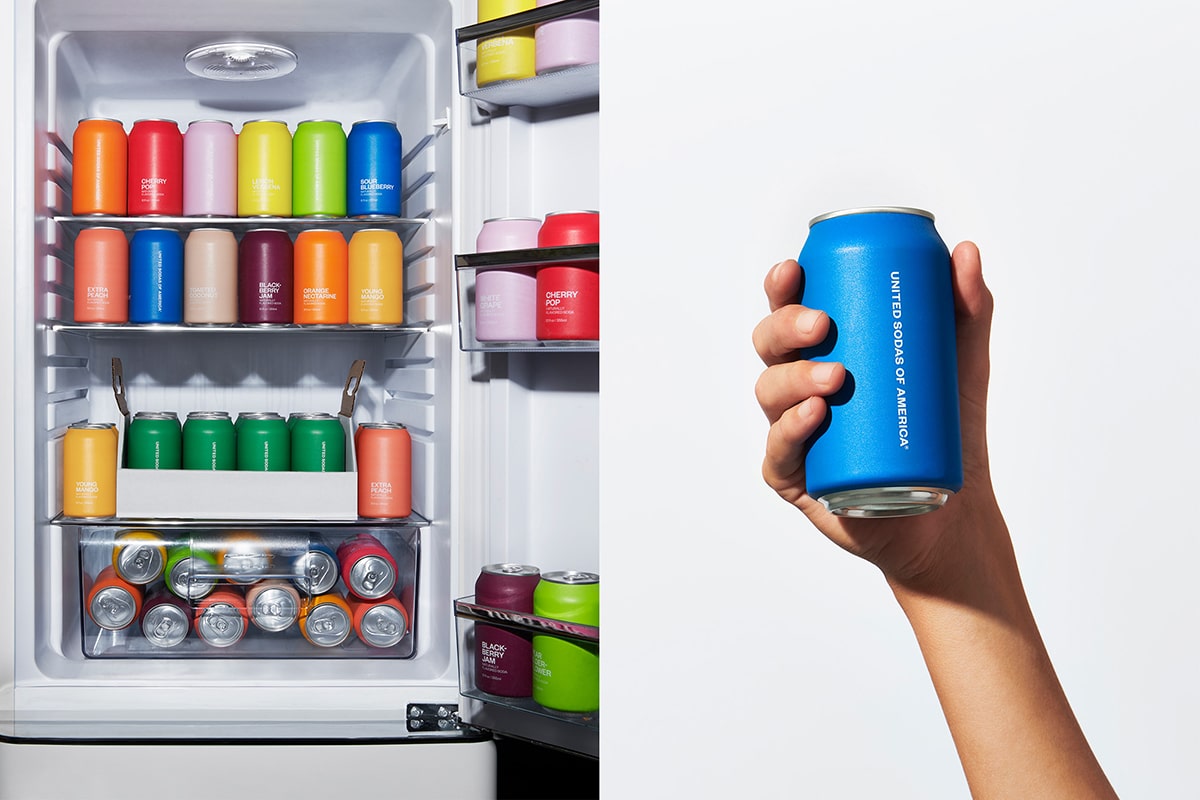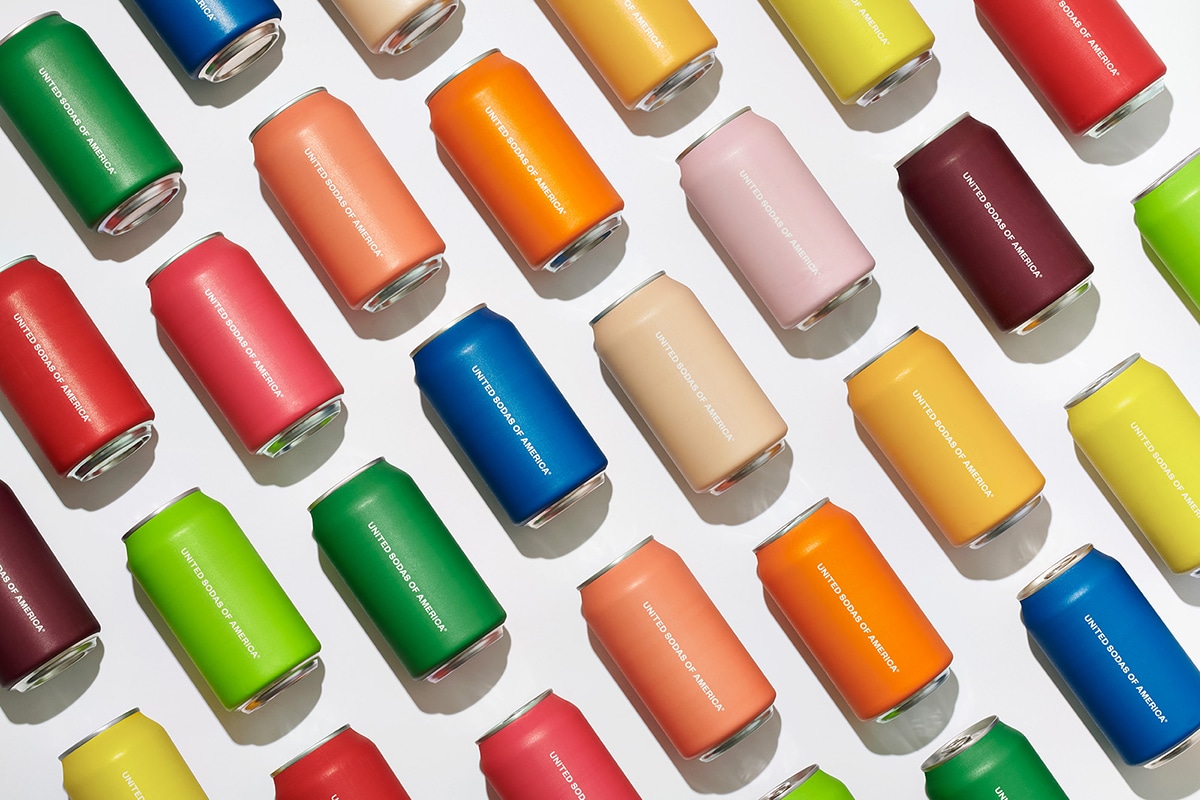 You'll also like:
Shane Warne Just Dropped the Ultimate Session Gin & Tonic
Bladnoch Finally Release Limited Edition Bicentennial Scotch Whisky in the US
Coopers & Volley Bring the XPA Sneaker To Life