Morning Coffee Has Never Been So Easy with the Vertuo Next
Your morning has never been so easy. With the all-new Vertuo Next coffee machine from Nespresso, your daily coffee is made just right, all at the press of a button.
Nespresso have reigned as kings of the capsule coffee game for a while now. But, if you've ever owned one for yourself, you'll know there has always been a few teething issues. Whether that's the limited drinks available or the pesky little capsules; the Vertuo Next addresses these problems makes the best cup of coffee this side of the cafe.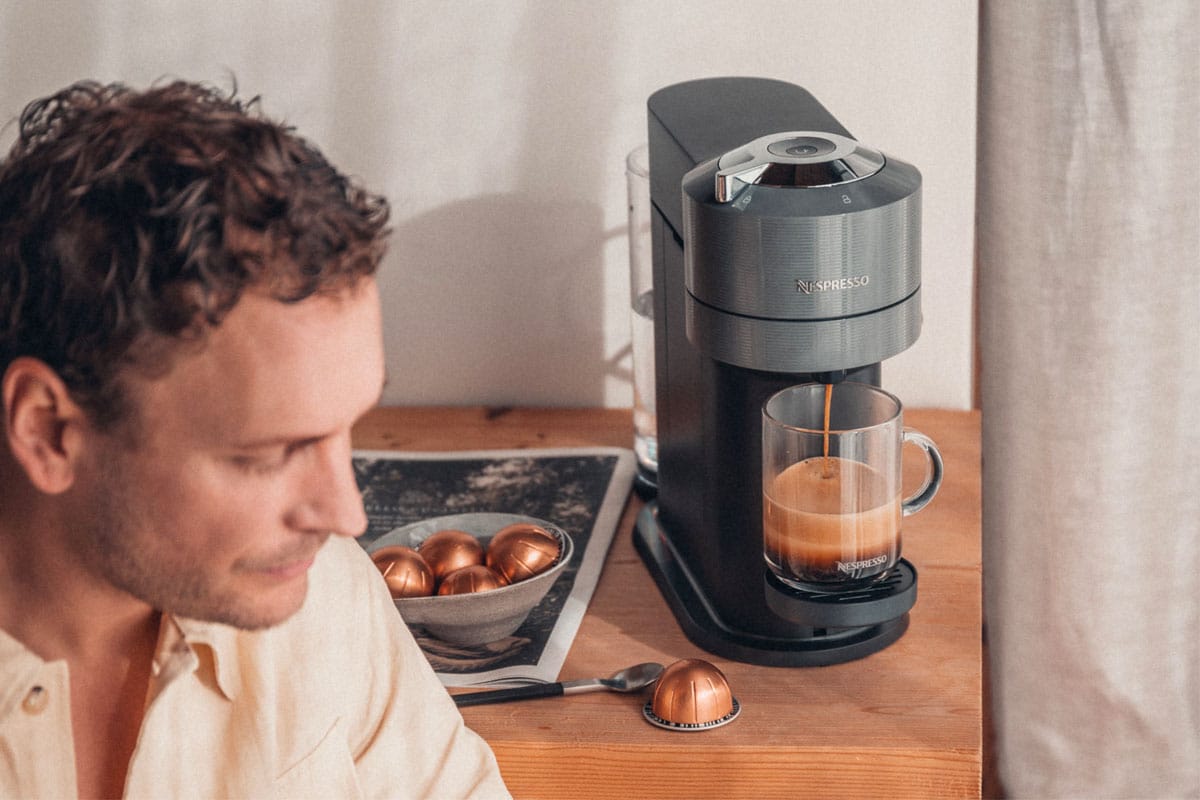 Make Cocktails With The New Koval Cranberry Gin Liqueur
Design
Since coffee capsule machines were invented, Nespresso has been renowned for its stylish and sleek machines that suit any countertop or kitchen bench. The Vertuo Next is no different.  The design is contemporary and sleek and available in a number of colours that add a subtle touch of style. It's a little larger than the other capsule machines we've tested, but it makes up for it in functionality.
We love how sturdy the Vertuo Next feels. Made from 54% recycled plastic and adorned with a smattering of metallic accents, it feels how a coffee machine should feel. Strong enough to reflect the coffee it spits out while still retaining a svelte European quality.
Available separately, is the must-have Aeroccino3 milk frother. It's a shame it's not an included add on, but we do appreciate how dynamic this machine is with them sold separately. The Aeroccino creates light, creamy hot or cold milk froth for your cappuccino or iced coffee. With the Aeroccino, your home coffee setup truly makes your local café redundant.
Functionality
At the press of a button, the Vertuo Next can produce five different cups sizes to ensure you get the perfect coffee. From the classic espresso (40 ml), double espresso (80 ml), gran lungo (150 ml), mug (230 ml) and alto (414 ml), there's something for everyone. Personally, we're fans of a good double espresso topped with some hot frothed milk from the Aerocinno.
---
Featured Video from Man of Many
---
We love the no-mess functionality of the Vertuo Next. There's never a drop spilt and all you need in clean up is a little rinse of the Aeroccino. It's perfect for those bleary-eyed mornings when you're in a rush before work. The new capsules are larger and only available from Nespresso. This is a little frustrating, but with 25 blends of roast and ground coffee to match your coffee preference, a complimentary 12 capsule starter pack and a reasonably priced coffee subscription service, it's not something you'll spend too much time fretting over. Plus, they've got same-day delivery on orders in metro areas. How good.
There is Bluetooth and Wi-Fi functionality with the Vertuo Next but, honestly, we didn't really use it that much. After all, it's just as easy to press a button on your machine as it is from an app on your phone. It's a handy idea, but yet to be made super functional. Would be interested to see if it'll include a digital voice assistant too. "Google, make us a cuppa would ya".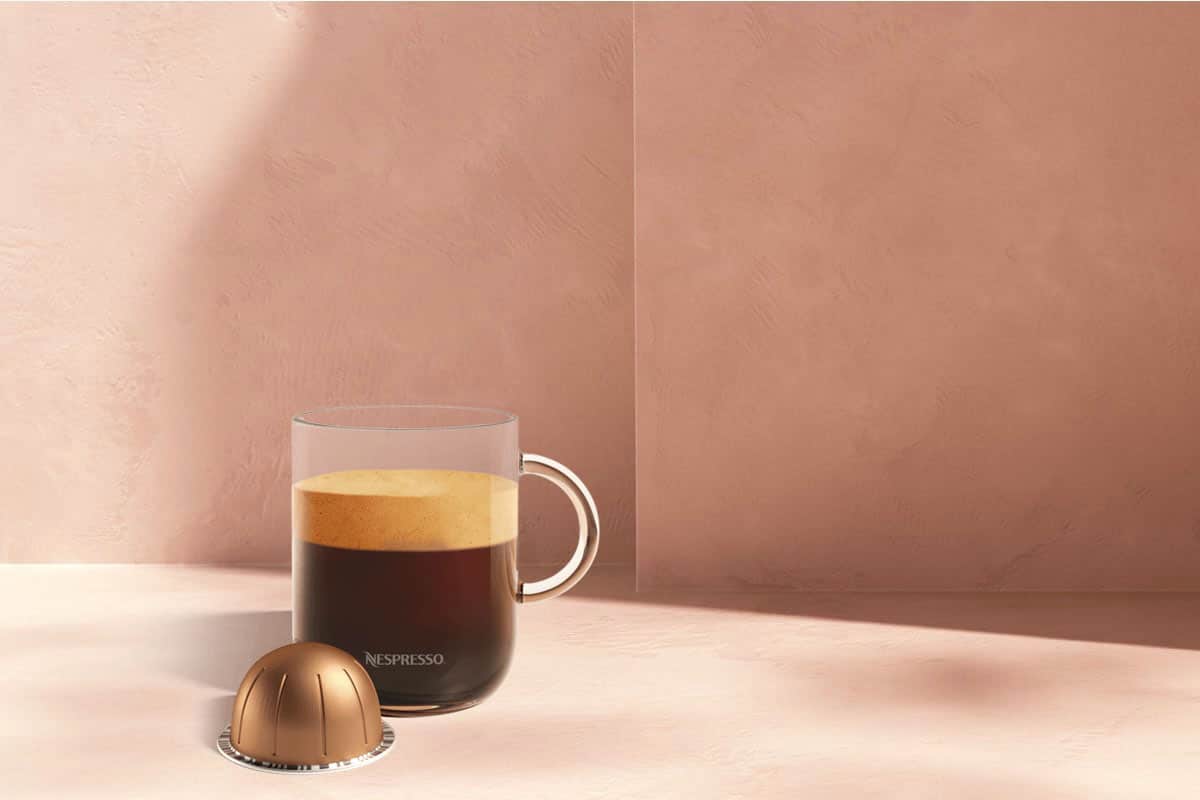 This Aussie Company Has Just Launched a New TGA-Approved Hangover Solution
Taste
We tried a variety of the roasts and were impressed with the subtle differences in crema, length and complexities of taste. The initial complimentary 12 capsules included with each machine are a variety of Nespresso's favourite blends which you can try for yourself. From there, you can pick your own and go on your own little taste exploration.
It's found a nice balance between uniqueness for those who are true connoisseurs of taste and then a reliability of flavours for those who just want a good cup of coffee no matter what capsule they pull out of the bowl. We were stoked with how it turned out. It's still a second class taste to a good pull off freshly ground beans but it'll keep you happy for sure.
Price
With the market saturated with second rate coffee machines, it may seem a stretch to spend your hard-earned dosh on a top of the line Vertuo Next. But, it's the quality, functionality and taste of Vertuo Next that'll make the difference time and time again.
With the Aerocinno3 and the Vertuo Next machine, it costs AUD$329. That means it starts paying for itself after eighty-odd morning coffees from it. That's a pretty damn good deal when you compare its quality with your corner café's cup.
Vertuo's design and Nespresso's support network means that your new machine will just keep going and going. It's hands down the best coffee machine you can buy before you start spending thousands for one with its own group head.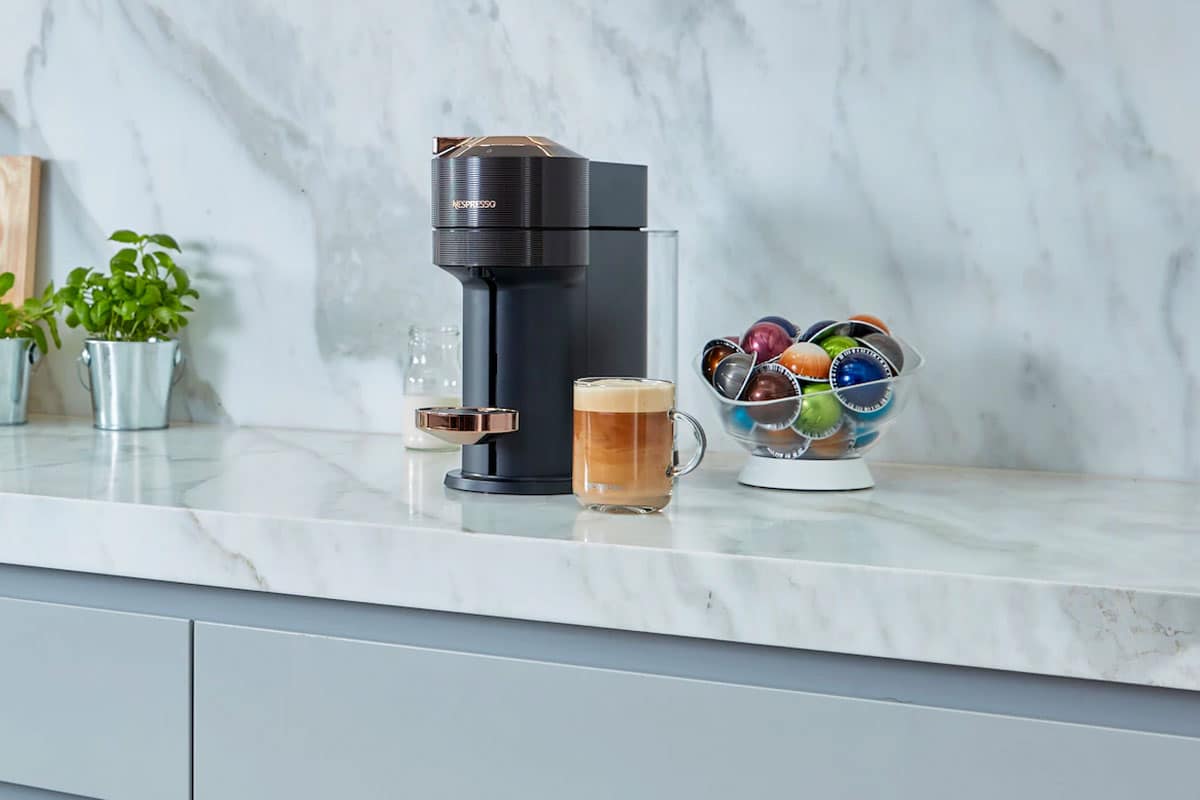 Tanqueray Gets a Little Fancy with Blackcurrant Royale
Verdict
We love our coffee here. Personally, I'd have at least three cups of the stuff a day. That gets quite exy when you think that each cup costs $4 a pop. The Vertuo Next is a no-brainer. Sitting snuggly on our benchtop, it's efficient, clean and produces a bloody good cuppa.
We're giving it a solid 4.5 beans out of 5.
Bundaberg Rum Presents The Hidden Barrels Small Batch
---
Featured Video from Man of Many