2020 Whisky and Gin Advent Calendars
It's hard to believe that we're already in the business end of 2020 and the countdown 'til Christmas is underway. Thankfully, Whisky Loot and Gin Loot have curated the perfect items for surviving the silly season in the form of boozy advent calendar's.
You'll also like:
Could this Tassie Distillery be the Whiskey Producer of the Year?
You Can Now Sip Whisky from the Famous Blade Runner Glasses
13 Strongest Beers in the World For Serious Brew-Snobs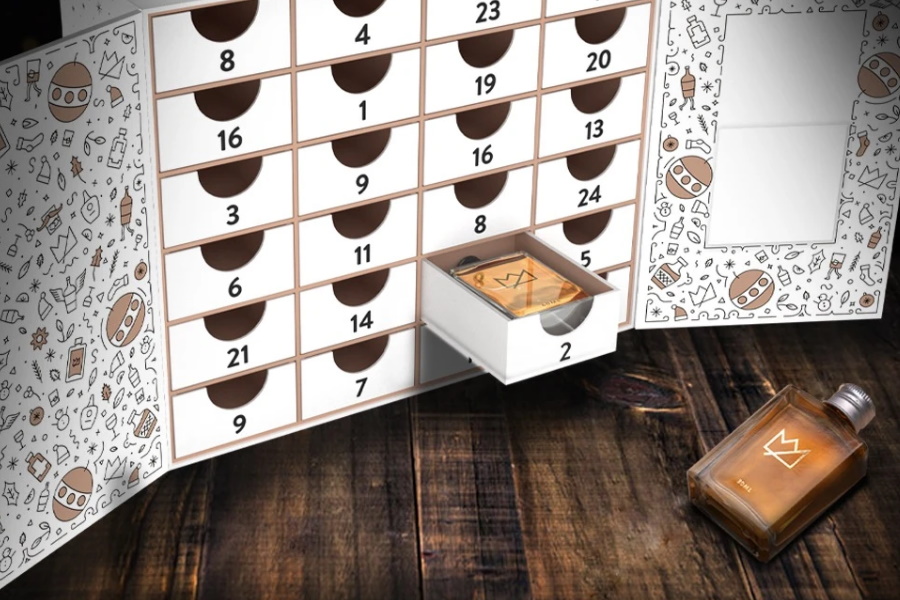 Each calendar features 24 30ml expressions of whisky or gin from a wide range of countries. Whisky lovers, you can taste your way through Japan, Scotland, Ireland, America and Australia including several limited-edition favourites. Think names like Yamazaki, Deanston and Edradour.
Gin lovers will be exploring local Aussie expressions and also exports from counties including France, Israel, New Zealand, Sweden and the UK. We're talking named like Archie Rose Distilling Co., Hernö, 7K Distillery and more.
Like the traditional chocolate calendars, the majority of whiskies and gins are being kept secret so you can enjoy a surprise each day. Although we have scored a closer look at three of the gins:
Olive Leaf Gin from Four Pillars Distillery – Described as a new savoury gin, Olive Leaf is textural, bright and perfect for a Martini or Gin and Tonic. It's crafted using three types of cold-pressed extra virgin olive oil and olive leaf tea from the world-class groves of Victoria's Cobram Estate and includes botanicals like rosemary and bay leaf to transport you to the Mediterranean. The addition of native macadamia nuts and lemon myrtle makes the gin distinctly modern Australian.
Smoked Hemp Gin from Scapegrace Distillery – This unique gin from New Zealand is made from a blend of unusual botanicals, including Aronia berry, saffron, pineapple, butterfly pea flower and sweet potato. The botanicals work together to create a naturally black brew. It's described as full-bodied on the palate with a candied sweet potato and pineapple finish for a luxurious, velvety feel.
Giselle Pavolva Gin from Nosferatu Distillery – The Melbourne distillery starts the process of creating its Nosferatu Blood Orange Gin which requires a three-stage orange infusion and distillation process. In post distillation, all-natural flavours are used to make a gin that tastes like Pavlova meringue base, without the fruit on top. Giselle is described as having a deliciously creamy, vanilla and meringue flavour, with a toffee and burnt crust finish. Albanian juniper is the basis, once again, which makes for a gin like no other!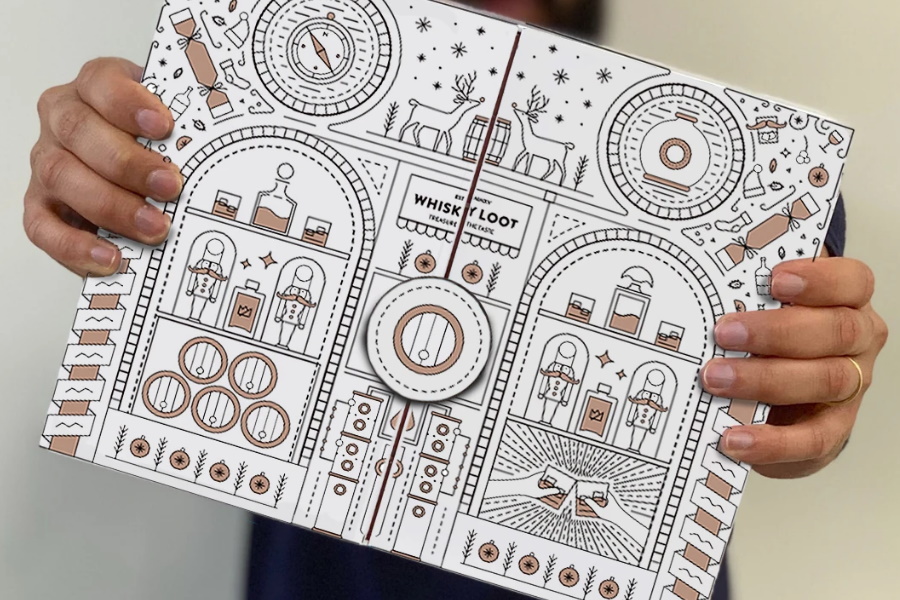 Both Whisky and Gin advent calendars and their 24 nights of premium booze are currently available for pre-order and are guaranteed to rocket your experience level from lover to expert. Prices for the advent calendars start at $249.
Check out Whisky Loot Check out Gin Loot
You'll also like:
Could this Tassie Distillery be the Whiskey Producer of the Year?
You Can Now Sip Whisky from the Famous Blade Runner Glasses
13 Strongest Beers in the World For Serious Brew-Snobs