The Popularity of Non-Alcoholic Beer Is Gaining Momentum
Alcohol-free beer isn't anything new for the Germans. The first alcohol-free beer broke into the German market 50 years ago. Up until 2007, Germans consumed an average of 2.3 million hectolitres per year. Over the course of the next nine years, the consumption of alcohol-free beer skyrocketed. Alcohol-free beer now accounts for 6% of the total beer production in Germany, increasing from 2.3m hectolitres per year to 6.2 million hectolitres per year.
Although zero-alcohol beers are still relatively new to other nations, these drinks are gaining more and more popularity outside of Europe. There's been a shift in the stigma surrounding non-alcoholic beer all over the world. Holsten has its sights set on a takeover Downunder with a summer-ready beer brewed with natural ingredients that won't hurt the waistline.
Taste Profile
The shift to alcohol-free beer is only now making waves down under and even Aussie beer snobs are taking note. This can largely be attributed to the brewing process which has been the driving factor behind the rise of alcohol-free beer.
Holsten 0.0% is so tasty and refreshing because it starts life as a regular beer. The alcohol is removed through a process of gentle evaporation, leaving the beer tasting just as it should, without the leftover sugar and malt. What results is a clean beer that's medium-bodied, bright gold and contains all the characteristics of a hop-driven premium Pilsener.
This beer is fully imported and brewed in accordance with the German Purity Law 1516, which limits the brewing process to only 4 ingredients. The natural ingredients include barley, hops, water and yeasts. For the drinker, this means you're getting a top-shelf brew, free of any nasties. The EU has even given German beer brewed according to the Purity Law a special status as a protected "traditional food".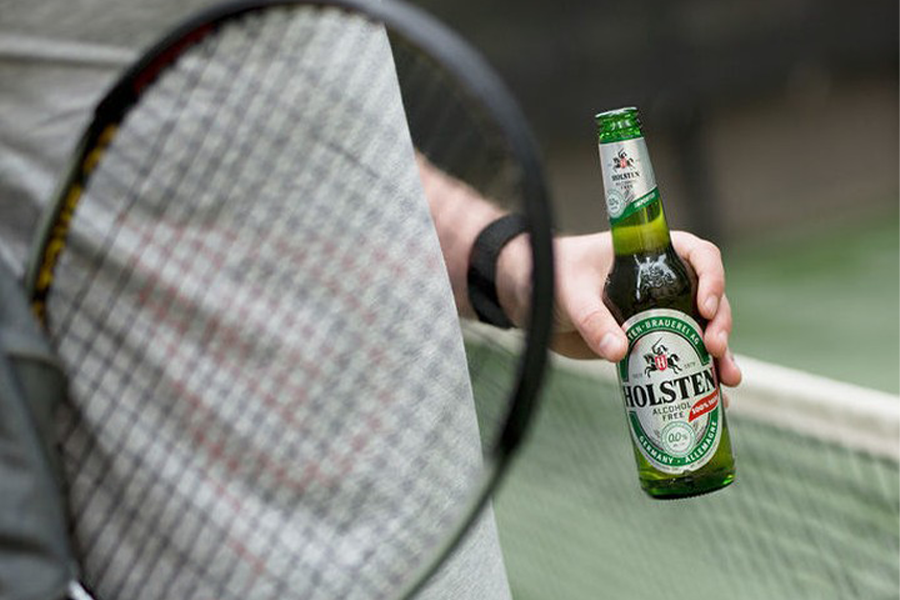 Put Down the Sports Drink and Pick Up a Holsten
Yeah, flavour is great and all but it typically comes at a cost to your health. Thankfully, with Holsten 0.0% beer, it doesn't have to. Holsten's alcohol-free beer contains just 40 calories, so you don't have to change anything but a mindset. Simply put, you'll just feel better drinking zero-alcohol beer. You can have a couple of Holsten 0%'s on the job, confuse your mates, and then go straight back to your desk or worksite without the lethargy that comes with a full-strength bevvy. There's no better feeling than kicking back with a couple of drinks after a tough day and then waking up the next morning feeling good as new. You can even fit in a morning run!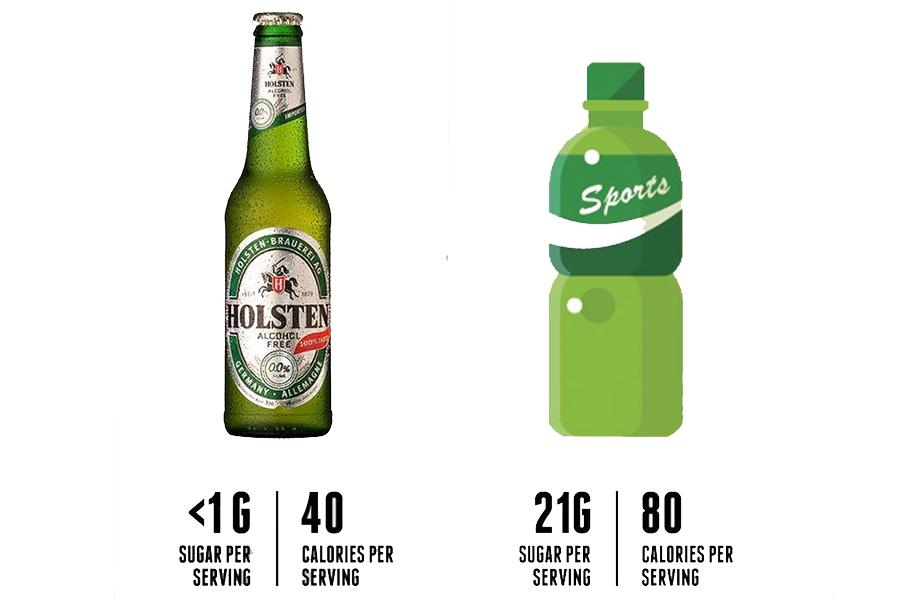 Healthy minded people and athletes are turning to non-alcoholic drinks as alternatives to juices, lemonades, and even water. Holsten is the best choice for the health-conscious, being the lowest calorie non-alcoholic beer on the market. Kick back after a game of cricket or footy and get all the refreshment of a traditional beer without the bloat and regret that comes with it. Better yet, non-alcoholic beer contains some isotonic properties that will help replenish nutrients. Ditch the sports drinks and fill the Esky with a few Holsten 0.0% Pilsners this summer and see what the Europeans are going on about.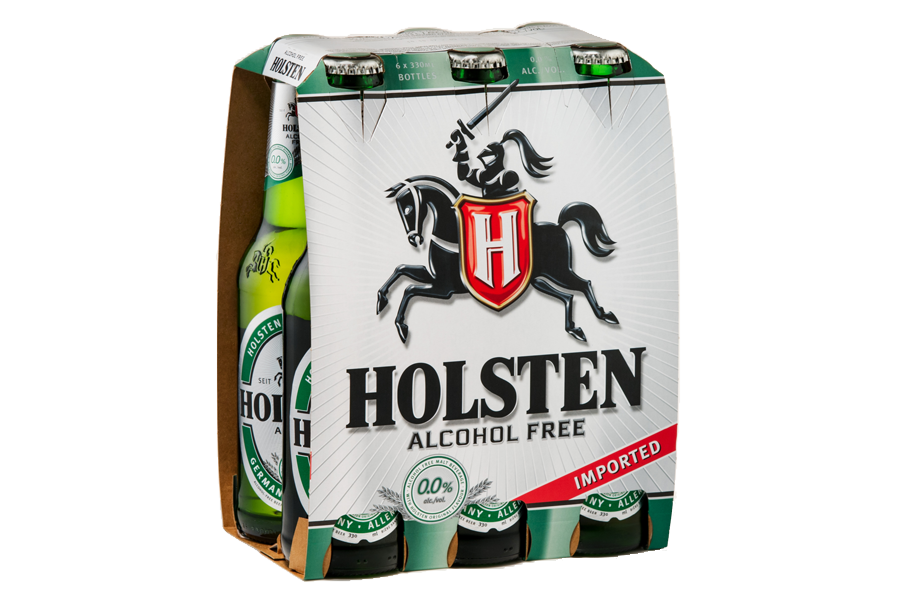 Why Holsten?
Don't wake up feeling like a sack of potatoes, there's a life-changing Pilsner in the esky that won't have you thinking of all the mistakes you made the next morning. You don't have to miss out on any of the flavours of a hop-driven Pilsner with Holsten's 0.0% beer. This is the zero alcohol beer we've all been asking for, with balanced bitterness and a refreshingly clean finish that won't hurt the waistline. With just 40 calories per serve, say NO to hangovers and YES to a healthy and social life with Holsten 0.0%.
Breweries like Holsten are spurring the movement into premium zero alcohol beers. Doing so through quality targeted brewing practices that extract a full-strength flavour. Holsten's evaporation process leaves all the flavour in the beer and gently extracts the alcohol. Grab a carton of Holsten's today and find out what all the fuss is about surrounding this zero alcohol beer.
Holsten 0.0% is sold in 24 bottle cartons, and six-packs (330 ml bottles) and is available in-store and online through Dan Murphys.