With much of Australia in lockdown right now, there's a good chance that Father's Day—which arrives on 5 September—will be a virtual one. Don't let something like distance stop you from sharing a quality dram with Dad through Zoom or some other video platform. Double up on Woodford Reserve Double Oaked and you'll have one bottle for him and one for yourself. The tremendous whiskey covers all the flavour bases and makes for a great way to connect, whether in person or through video chat. And even if you do end up hanging out with Dad for this special occasion, we don't think you'll mind having an extra bottle on hand.
Few brands have done more for the modern bourbon movement than Woodford Reserve. As far back as the 1990s, the Kentucky-based distillery began highlighting the importance of craftsmanship and character. To this day, their award-winning range remains best known for its premium quality and sheer versatility. Signature expressions such as Distiller's Select and Double Oaked help lead the charge, cultivating epic taste by spanning the full breadth of the whiskey flavour wheel. One might even say that no two sips are exactly the same.
Dynamism notwithstanding, Woodford Reserve Double Oaked still offers superb consistency. From its body of deep amber comes a rich nose of dark fruit, honey, chocolate, toasted oak, and caramel. The taste is no less exquisite as it brings forth a full-bodied bounty of desirable flavours, including vanilla, caramel, hazelnut, fruit, and spice. Everything trails out on a long and creamy finish of honey, apple, and mild spice. And that was just your first sip. Take another one and you may pick up notes of citrus, pastry, marshmallow, banana, and custard, along with traces of leather or maybe a little cinnamon, brown sugar, and cherry. You get the idea.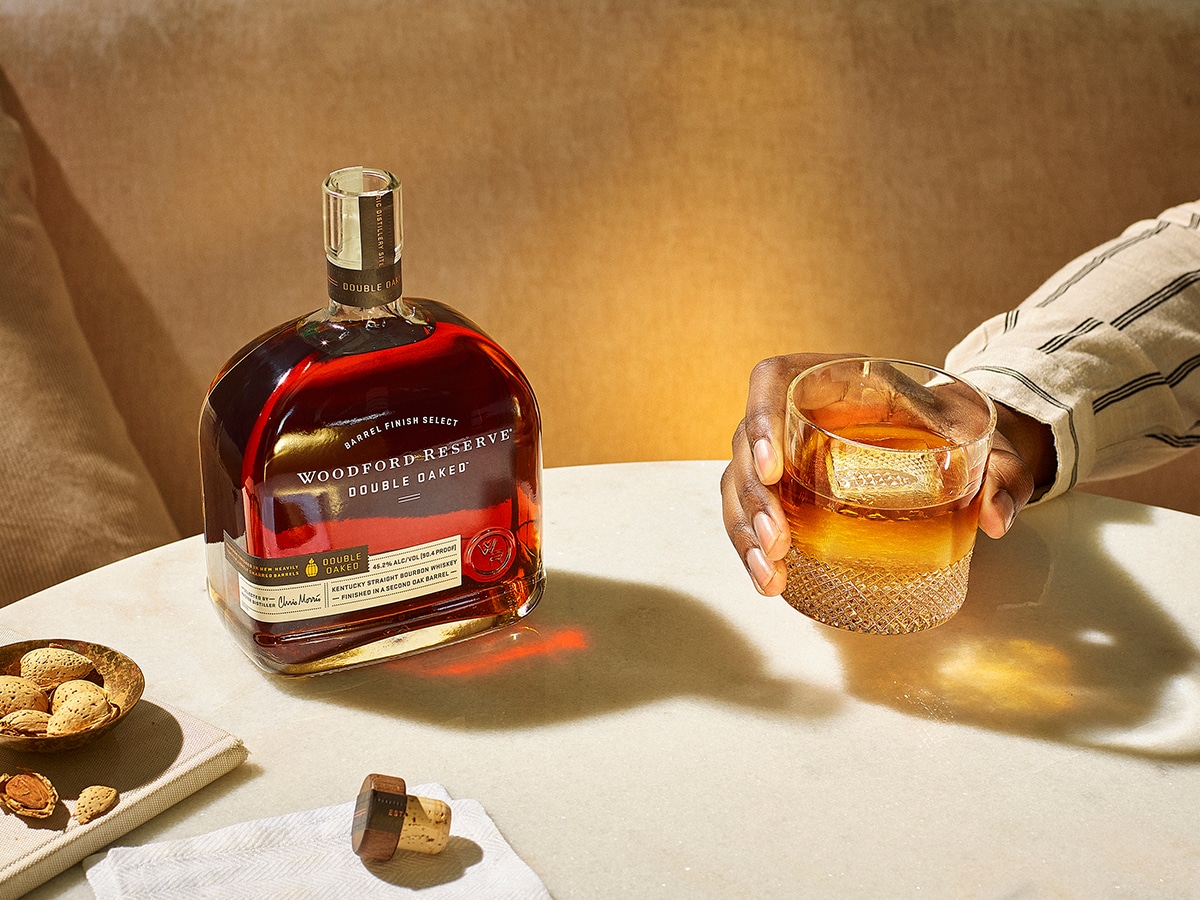 Given its blatant deliciousness and restless sense of character, Woodford Reserve Double Oaked inspires effortless enjoyment and no shortage of discussion. For these reasons and more, we suggest getting one bottle for you and one for your whiskey-loving dad for this year's Father's Day. There's no better way to connect than by sharing a dram with someone you love, who happens to have similar passions for quality and craftsmanship. Not only are you both sipping on an exceptional whiskey, but the mere process of mutually discovering its unique flavour profile will make for a memorable experience.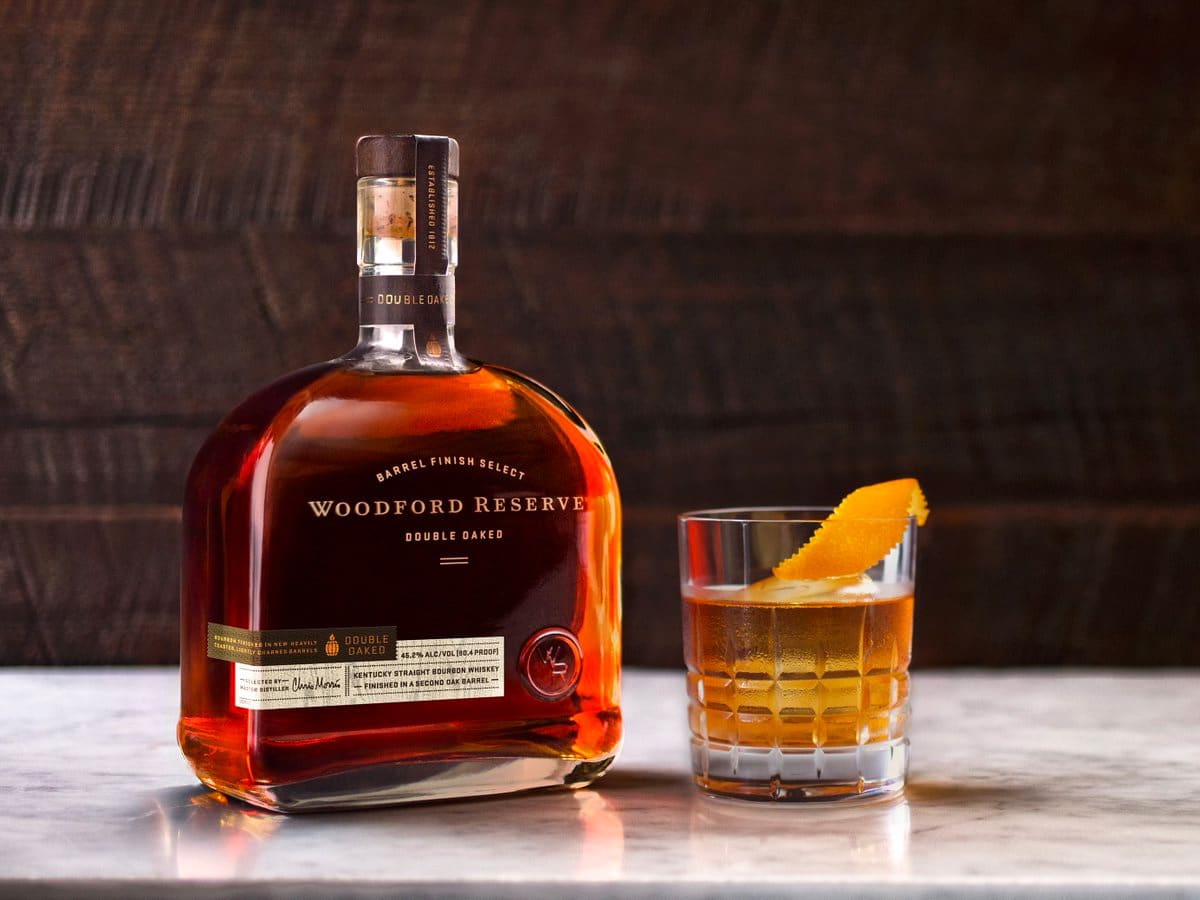 Call it a 'double gift' (or should we say a 'double double gift') if you will, but it's one that no self-respecting bourbon enthusiast would argue with. By doubling up on Double Oaked, you're making like the brand and covering all your respective bases. Get one bottle for you and one for your dad and then raise a dram in his honour. He did help bring you into this world, after all, and now it's time to return the favour. Here's to celebrating the good things in life with the people we love. Cheers to that!