This Premium Bourbon Will Make Your Favourite Whiskey Lover's Entire Year
Wild Turkey is a whiskey brand so firmly entrenched in the public consciousness that we basically take them for granted. Peer closer, however, and you'll discover one of the world's best and most experienced distilleries. Even their flagship expression—the iconic 101 Proof—is a blatant cut above the average counterpart. And don't even get us started on Russell's Reserve 10-Year or Rare Breed, two of the finest mid-range bourbons we've ever tried.
But the real jewel in Wild Turkey's crown remains their Master's Keep series, which is every bit as delicious as its coveted reputation would suggest. This year's entry is the distillery's second-ever bourbon to carry the bottled-in-bond label and that's just one thing going for it. Aged for 17 long years, it delivers everything you could possibly ask for in a premium bourbon. If you're shopping for a whiskey-lover this holiday season, your search for the perfect gift ends here.
And now for a brief bit of history. The name Wild Turkey dates back to 1940 and distillery executive Thomas McCarthey. Armed with the latest warehouse samples (and presumably some rifles), McCarthey went wild turkey hunting with a group of friends. Soon after, those same friends began asking for "some of that Wild Turkey" whiskey. The brand was thus born.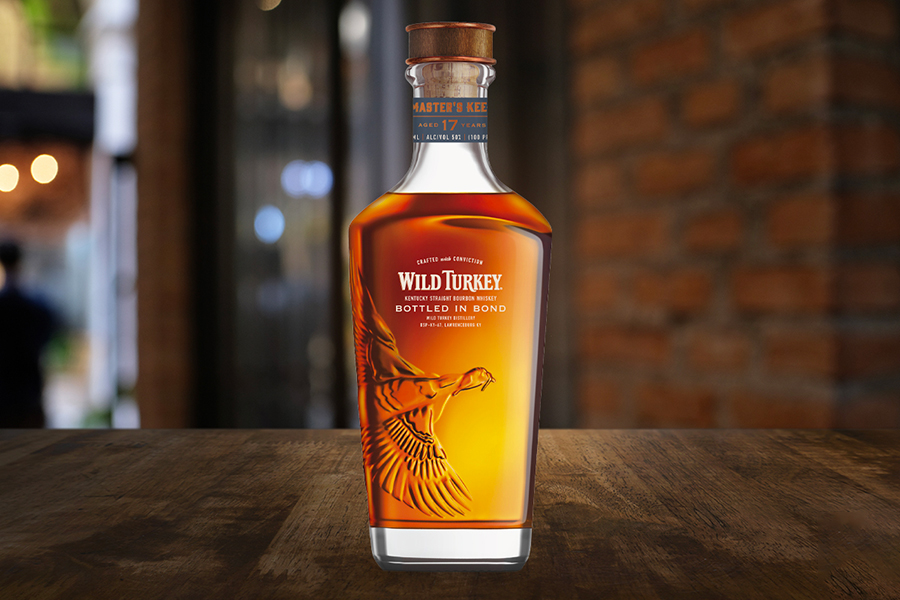 At the heart of Wild Turkey's ongoing success is the father and son team of Jimmy and Eddie Russell. Rarely if ever does the term "Master Distiller" apply more than it does here—these guys are absolute industry legends with nearly 100 years of experience between them. When crafting exceptional whiskey, they draw from their extensive knowledge and the nearby surroundings alike.
For instance, the distillery sits on a deep limestone shelf, which naturally filters local Kentucky River water to make it crystal clear. Then we have the wondrous product, which is distilled and put into new oak barrels at a lower ABV than most bourbons. This results in a richer flavour profile because less is cooked out during the production process. The bourbon is then aged in the highest quality new American oak barrels with the heaviest available char (Number 4 "alligator" char) to generate deep amber colour, silky texture, and bold flavour.
With the latest Master's Keep release, everything that makes this brand great becomes that much greater. To carry the bottled-in-bond label, the bourbon must be the product of one single distilling season from one distillery, aged in a USA-federally bonded warehouse, and artfully bottled at 100 proof. When the Russell team go through the trouble of this historic process, it's definitely not for show. Of course, even without government certification, any given Master's Keep is easily one of the best bourbons that will ever cross your lips.
In the words of Eddie Russell: "We allowed the liquid to rest for 17 years to age and perfect this rare bourbon in the Wild Turkey Camp Nelson rickhouses. This expression is a nod to the past, both of our own heritage and the heritage of American whiskey-making as a craft."
To achieve the most robust flavour possible, Eddie and his team taste-tested several different batches. It was only until they arrived on an old whiskey with a quintessential character that they moved toward this bottled-in-bond release. The proof is in the pudding, as the saying goes, and this particular pudding starts at your nostrils and goes all the way down to the edge of your curled toes.
Specifically, the spirit opens with a nose of toasted oak, apple, and dark cherry. On the palate come rich waves of confectionary goodness in the form of vanilla, brown sugar, and toffee. The finish brings darker notes like mocha and smoke, along with the brand's signature spice element. In the vein of a grand symphony, everything unravels one exquisite layer at a time, with new sips revealing new textures and flavours.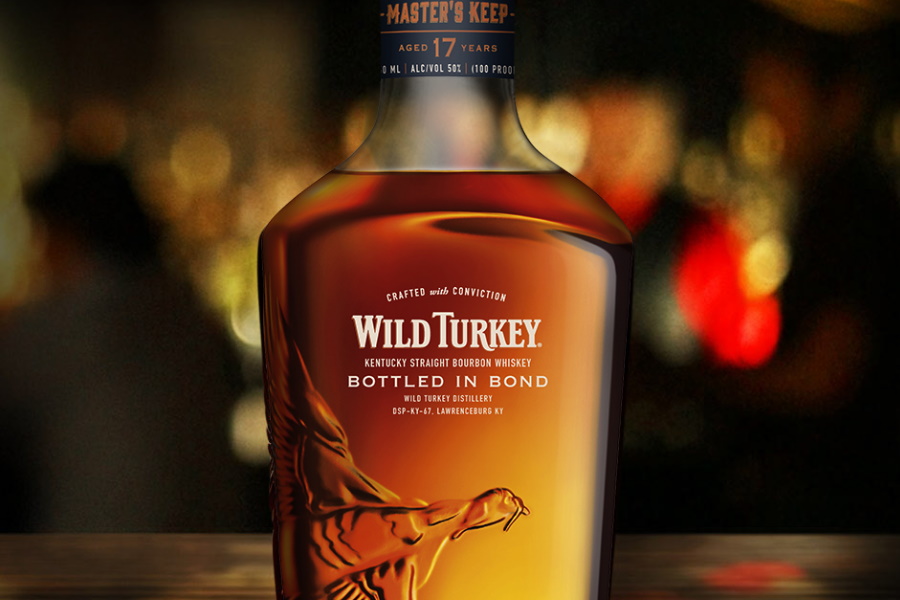 If you know your whiskey, then you know Master's Keep is a true bucket-list kind of bottle. Your favourite boozehound knows as much too, and he likely salivates at the mere thought of tasting this incredible liquid. If you want to make his entire holiday, put Wild Turkey's latest masterpiece under the Christmas tree. Here's hoping he shares a dram or two, though we'd certainly understand if he kept every last drop for himself. Yes, it's that good.