Wild Turkey Rare Breed Bourbon is an Affordable Cask Strength
Wild Turkey set out to capture the "true, bold spirit" of their authentic barrel proof whiskey with their Rare Breed Bourbon, and they did exactly that with the year-round cask strength release. The only bourbon from the distiller to be considered "cask strength" or "barrel proof," Rare Breed is both accessible and affordable, something that is becoming a bit of a rarity these days.
You'll also like:
The Yamazaki 55 Year Old Lottery Has Now Closed
Get in the Holiday Spirit with Craft Cartel's 48-Tinnie Christmas Tree
Celebrate World Whisky Day with Japan's Own Nikka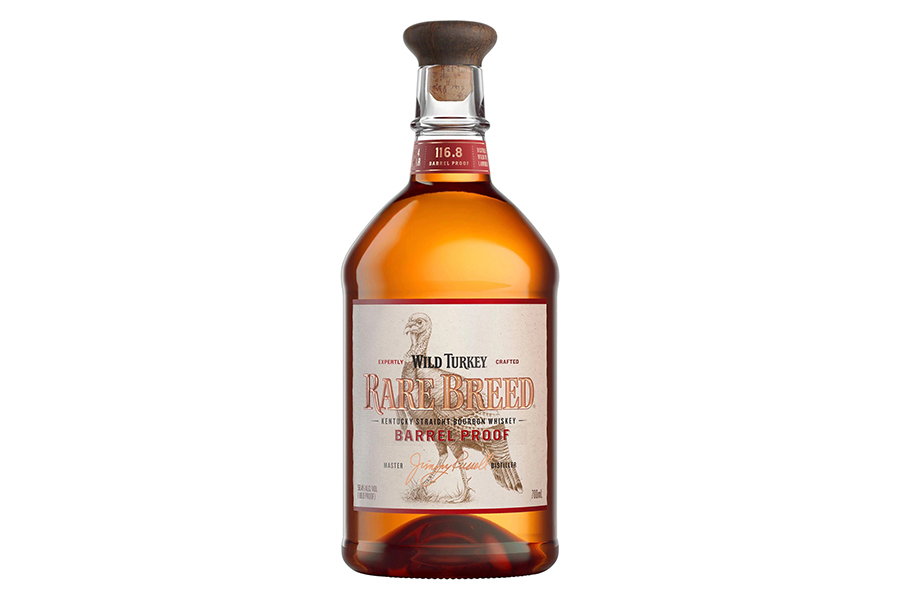 First released in 1991, Rare Breed is a blend of 6, 8, and 12-year-old bourbons. The bourbons, as is the case with all Wild Turkey bourbons, uses a single mashbill to distil the whiskey. The history of that distillation traces back to Irish immigrant brothers James and John Ripy, who introduced the brand in 1942. The recipe, however, goes back to 1869. Following that recipe creates an "uncompromised Kentucky bourbon," which is uncut with water. The Rare Breed has "tones of sweet tobacco and hints of orange and mint, making it a remarkably smooth whiskey legend," says the Wild Turkey web site. It presents as dark and sweet with oaky scents as well as toasted caramel, vanilla, sliced red apple, cinnamon, licorice, and burnt chocolate. Those same attributes make appearances in the flavour.
As the story goes, the name "Wild Turkey" came from a hunting trip where an executive from the distillery brought along a bottle and shared it with his friends. They were hunting wild turkeys, and when the next year's hunting season rolled around, his hunting buddies asked if he could bring more of that "wild turkey whiskey" that he had brought last time. The name stuck, and so has the sentiment of sharing this special bourbon with friends while doing an activity that you love. You can pick up a bottle—for your next hunt or just for the pleasure of enjoying a quality bourbon—for around USD$50.
You'll also like:
Sailor Jerry Savage Apple Rum Lives Outside the Lines
Conor McGregor Sold Proper No. Twelve Whiskey for…How Much?
Karuizawa is the Most Expensive Japanese Whisky
---
Featured Video from Man of Many