Wild Turkey Releases a 17-Year-Old Bourbon Whiskey Bottled-in-Bond
Wild Turkey Master's Keep series expands with a 17-year-old Kentucky straight bourbon whiskey named Bottled-in-Bond. This premium whiskey is only the second Wild Turkey bourbon ever to carry the bottled-in-bond label, which is an American certification guaranteeing the authenticity of the production process and ensures incomparable flavour and consistency.
You'll also like:
Praise Be! The Gospel Rye Whiskey Rises From 100% Aussie Ingredients
Lalo's Hand-Crafted Tequila is Made the Traditional Way
The Singleton 12 Year Old Single Malt is Perfect for Crafty Cocktails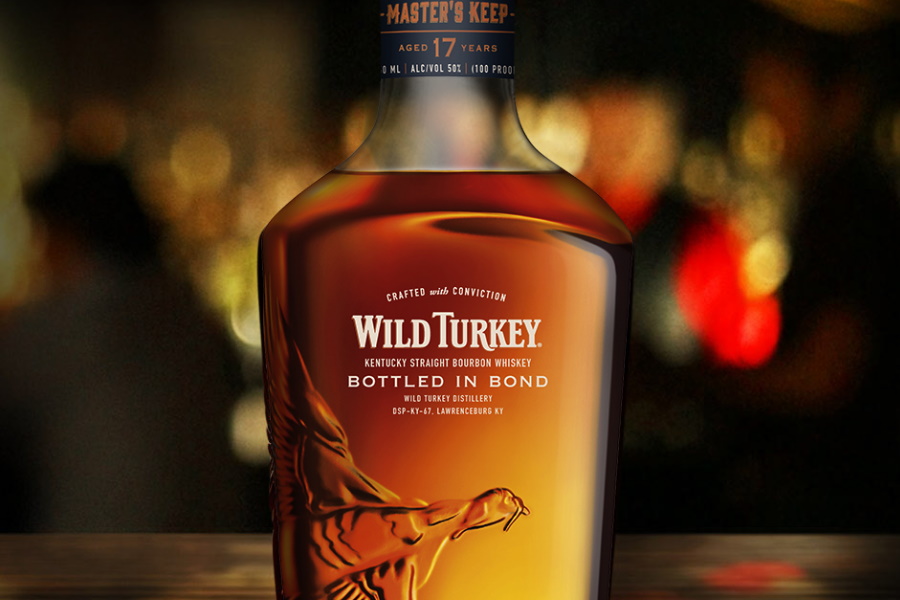 To use the Bottled-in-Bond label, the bourbon must be the product of one single distilling season from one distillery, aged in a United States' federally bonded warehouse and artfully bottled at 100 proof. The Bottled-in-Bond act was originally laid out way back in 1897.
Eddie Russell, master distiller at Wild Turkey, said his team took the historical process and protocol of ageing for four years to the next level. "We allowed the liquid to rest for 17 years to age and perfected this rare bourbon in the Wild Turkey Camp Nelson rickhouses. This expression is a nod to the past, both of our own heritage and the heritage of American whiskey-making as a craft."
On the nose, this aged whiskey presents aromas of toasted oak, apple and dark cherry. The palate opens with sweet confectionery flavours of vanilla, brown sugar and coffee, before a dark finish of mocha, smoke and spice.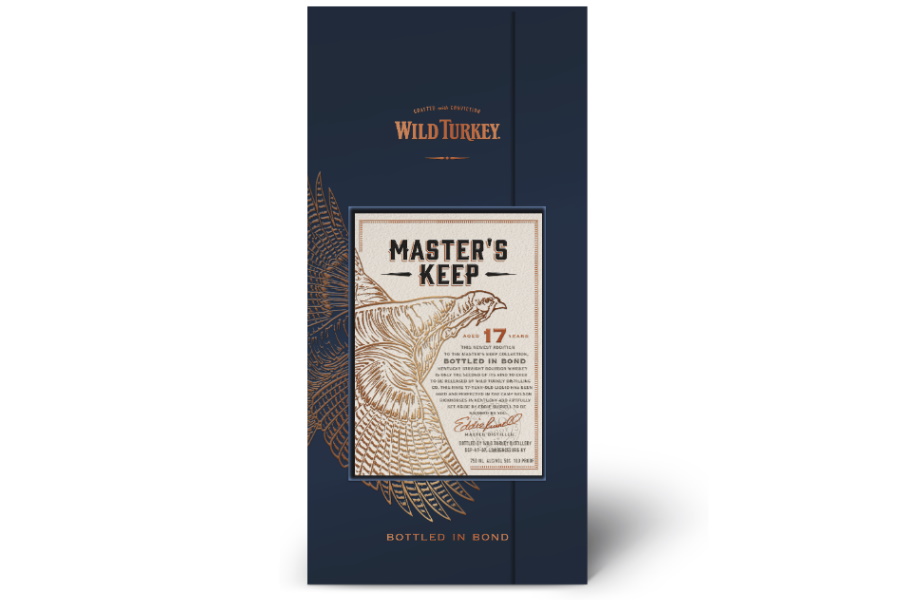 The first release of the Wild Turkey Master's Keep Bottled-in-Bond was available exclusively at Dan Murphy's but has already sold out. We can expect a wider release to hit the country from October priced at AUD$250 a bottle.
You will recognise the whiskey by its detailed blue Master's Keep box and bottle engraved with a unique take on the familiar turkey.
You'll also like:
Is the $3,500 Penfolds g4 Australia's Most Flawless Wine?
Lalo's Hand-Crafted Tequila is Made the Traditional Way
The Singleton 12-Year-Old Single Malt is Perfect for Crafty Cocktails