Winecab's Winewall is an AI-Powered Wine Vending Machine
It's a marvellous age that we live in. Now you can have a state-of-the-art wine vending machine in your own home complete with an AI sommelier to help you choose the perfect wine for your next meal. Winecab has created the Winewall—a robotically powered wine cellar that can identify up to 600,000 vintages by label.
You'll also like:
WIN! A Year's Supply of Wine from Naked Wines!
$1.5 Million Back Vintage Penfolds Auction Set To Break Records
Bushmills Launches the First Edition of Its New "Rare Casks" Series
The Winewall looks like a high-end vending machine that can house your wine collection. It keeps your bottles at the correct temperature and humidity level which you can monitor via their smartphone app. The Winewall uses facial recognition software to identify who can request a bottle. You can lock down single bottles or even entire collections to be used by only those who are authorised.
The heart of the Winewall is a robotic arm that has seven different axis that it uses to load, scan, and dispense the wine. The arm can select and dispense the exact bottle you're looking for in just 15 seconds. Three cameras are used to track the arm's movement. Additional motion sensors provide even more security for your collection. The integrated artificial intelligence identifies each vintage by its label and can make suggestions for the best pairings of wine and food.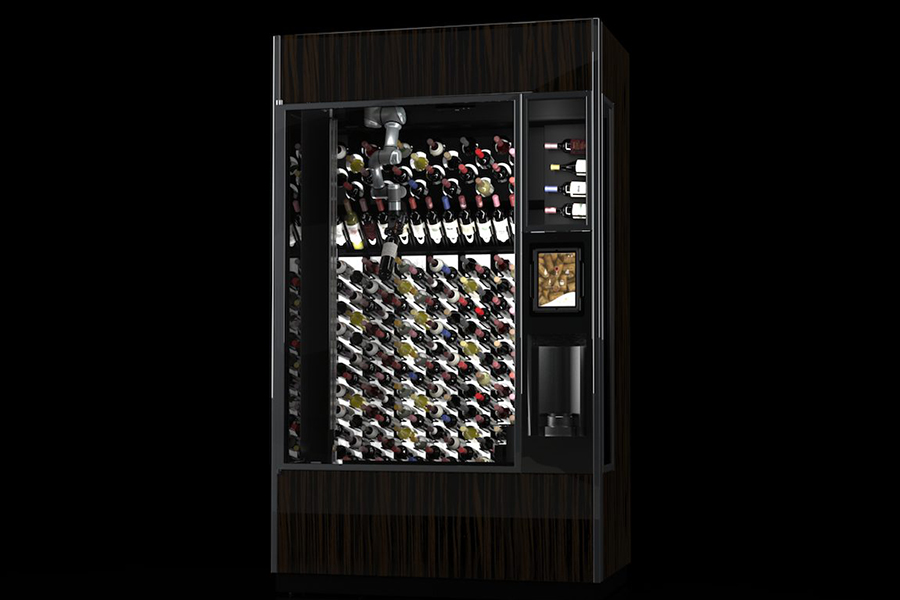 The Winewall is made to meet individual specifications. Artisans and craftsmen combine to provide a long list of potential cabinetry and finishes—everything from wood to metal as well as different wallpapers for the interior. Winecab even offers personalized engravings. You will need a bit of space for the Winewall. It's not a cellar, but it still takes up plenty of room.
The base model I a freestanding version that very much looks like a wine vending machine. If you have a large collection, you can go for the 11-foot version, priced at USD$179,000, or go really big and get the 15-foot model that can hold 600 bottles as well as an additional 24 bottles in its two drawers for USD$249,900.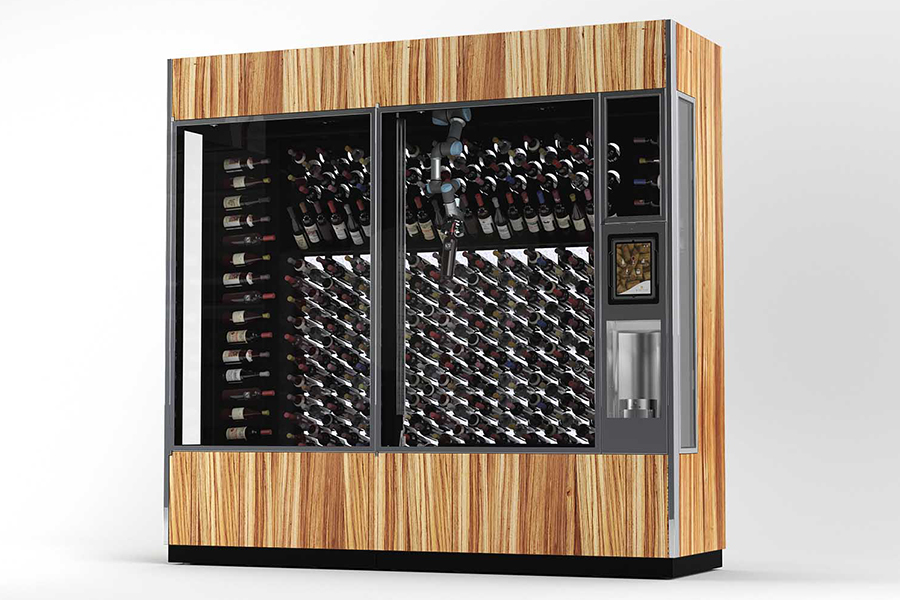 You'll also like:
WIN! A Year's Supply of Wine from Naked Wines!
$1.5 Million Back Vintage Penfolds Auction Set To Break Records
Bushmills Launches the First Edition of Its New "Rare Casks" Series