Worried Your Whisky is Fake? There's an Actual Test For That
Look, if you're going to pay for a bottle of whisky, you want to make sure that what you're getting is the real deal and not a fake knock-off. What's more, those counterfeit whiskies could actually pose a health problem because of what is used to adulterate them. A new method of sensing counterfeit whisky through the bottle reported in Analytical Methods could eliminate that problem.
You'll also like:
This Wi-Fi Butt Plug Can be Controlled by Strangers on Twitter
Guinness' Non-Alcoholic Pint is Still a Full-Meal
King's Cross Garden Island Gin May Be an Aphrodisiac as Well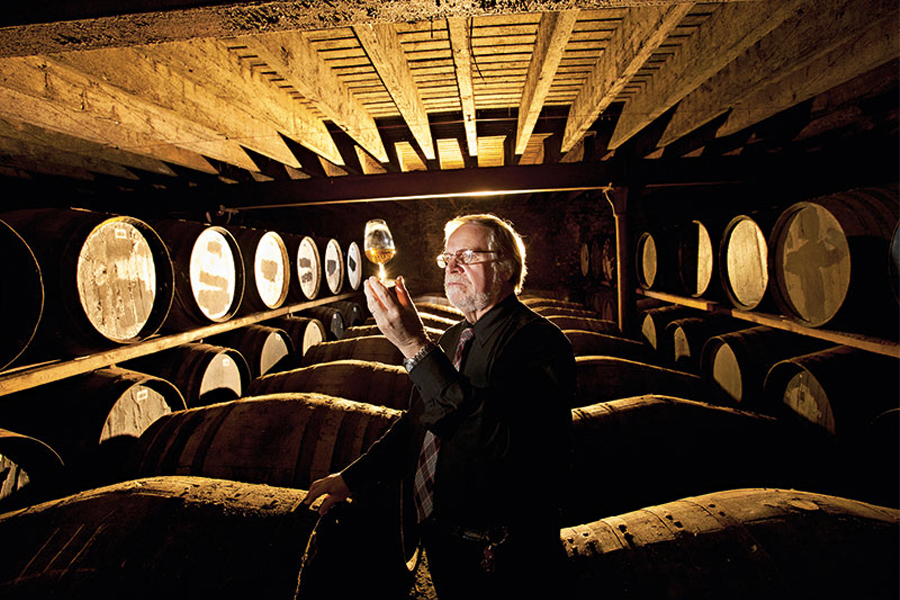 The method uses a Raman spectroscopy to detect counterfeits. This approach essentially compares the original light source against the light that passes through a substance, in this case whisky. Through that comparison, analysts are able to detect different compounds present in the substance. Those results are then compared to established norms, helping to identify whether the test substance is legitimate or adulterated. The challenge has been that the glass that whisky comes in can also affect the read out. The new method introduces a "geometry of excitation and collection" that compensates for through-bottle sensing. As an added benefit, this application of the new geometry doesn't require drastic modifications in order to administer the test.
With the spirits industry gaining more ground in the market, being able to spot a fake is incredibly important. Just consider that the UK spirits market brings in around £13.5 billion a year, with whiskies and gins leading the way. That amount of money is a terrible temptation for those looking to cash in, and counterfeits abound. Being able to test the whisky without opening the bottle is important, and could curtail fraud and adulteration, and could keep you safe from potential dangers. Because whiskies are so complex, both because of the ingredients and the distillation method, the end result has a chemical profile that is completely unique. The new sensing approach can thus identify whether you're drinking the real deal, or if you've been duped. Considering how much you can pay for a good bottle of whisky, the test is worth its weight in the amber gold found in whisky bottles.
You'll also like:
This Wi-Fi Butt Plug Can be Controlled by Strangers on Twitter
Guinness' Non-Alcoholic Pint is Still a Full-Meal
King's Cross Garden Island Gin May Be an Aphrodisiac as Well