You Can Now Get Betoota Bitter at Dan Murphys
The collaborations never end. Dan Murphy's is teaming up with everyone's favourite satirical newspaper, to bring you Betoota Bitter, a craft beer as hard-hitting as The Betoota Advocate is.
You'll also like:
30 Best Australian Podcasts to Binge
Big Lez x Tooheys Extra Dry Embrace the Ordinary
25 Funny Instagram Accounts to Follow for a Guaranteed Laugh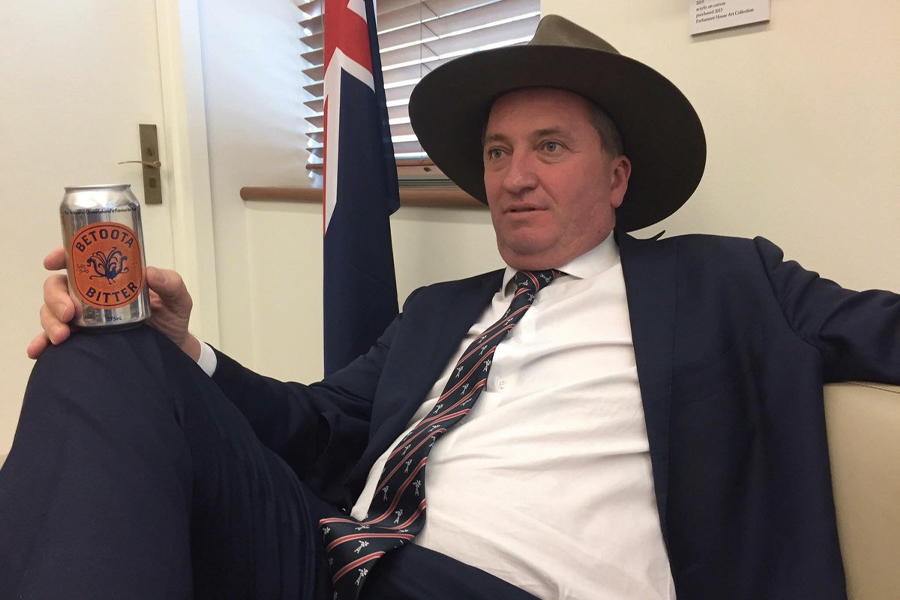 Enjoyed by Australian's from all walks of life, the Betoota Advocate has become as much a staple as that other well-known beer with Bitter in the name. Created to be enjoyed with the same folk who enjoy a tinnie of the good stuff, Betoota Bitter takes its influence from early European lagers, as well as modern Australian varieties. Though we quite enjoyed one social media user's suggestion that the beer is brewed using the sweet tears of people who don't understand the satire nature of The Betoota Advocate. Oh, those sweet summer children.
Featuring a crisp and clean taste with a soft finish, the Betoota Bitter is as reliable as its editorial direction.  At AUD$19.99 per pack of 4, or $79.99 for a case, this beer isn't just a meme; it actually tastes really good. Available for online delivery, you can get it straight to your door. Or if you've got a local, pick up a single tin for just $5.29.
"Artesian bore water. Warrego Barley. Diamantina Hops. Wild Yeast. The only ingredients you'll find in this beer. A recipe pioneered over a century of true trial and error. What you're holding now is the product of generations of know-how, determination, and perseverance. Be the king of your own grass castle. This is Betoota Bitter."
But you might want to get in quick. One disappointed Facebook commenter dropped into the Betoota Pub "for a Betoota Bitter last month and they'd sold out," the man said. "The place had only been open for two weeks, he managed to secure about 20 cartons and sold them all in five days."
"Get more out to the actual Betoota pub boys," he said.
You'll also like:
30 Best Australian Podcasts to Binge
Big Lez x Tooheys Extra Dry Embrace the Ordinary
25 Funny Instagram Accounts to Follow for a Guaranteed Laugh