You Can Now Get Bundaberg Rum Spiced ICE BREAK
This is a collaboration we did not see returning. With Betoota Advocate and The Chats all bringing out their own alcoholic beverages, the team at Man of Many have been absolutely blindsided with the sudden release of ICE BREAK Bundaberg Rum Spiced iced coffee. For when you need that pick me up, and the come up, all at once, nothing can beat the taste of Bundy rum and iced coffee.
You'll Also Like:
Guinness' Non-Alcoholic Pint is Still a Full-Meal
Bundaberg Rum Launches IPA with Eumundi Brewery, the Ultimate Queensland Beer
Bundaberg Rum Just Dropped a Limited-Edition Sarsaparilla Mix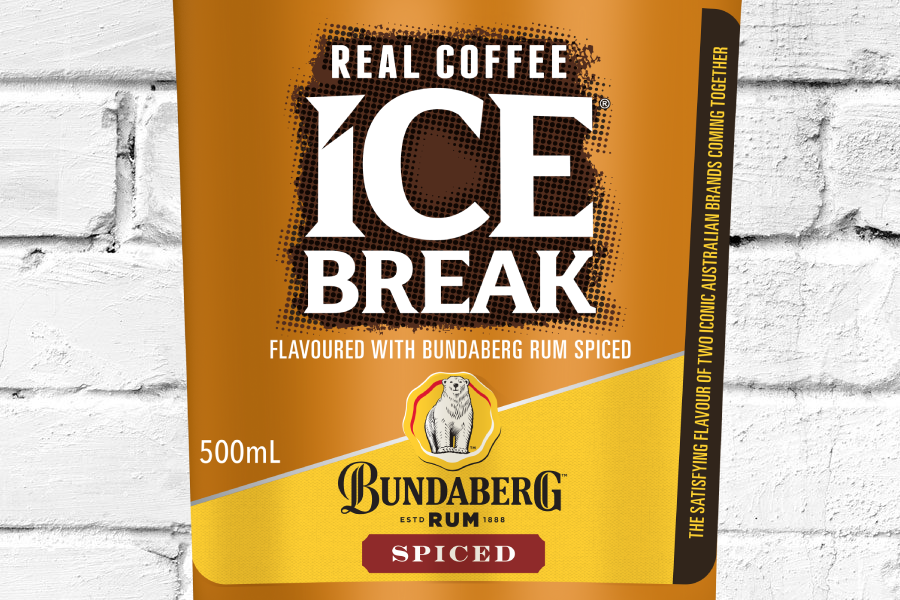 Sure, you Queenslanders may have had a sip of this badass drink, but the rest of us have been waiting and waiting for this launch. With ICE BREAK once again meeting its Aussie match, the Polar bear is blessing the rest of the country with their latest collaboration, available in stores now.
They say it's like catching up with your best mate. As delightful as sitting out on the back deck, shooting the breeze. With two Aussie icons, brewed together in one deliciously bold drink, ICE BREAK and Bundaberg Rum were clearly meant to be. Bringing together these star crossed lovers, you can now put back a delicious Tradie Espresso Martini mocktail.
Creating a unique iced coffee flavour that is guaranteed to rock your world, we wouldn't DARE suggest anything else. Get your Rum and coffee fix from Woolworths, Coles, Independent grocers, and convenience stores, and if you're in the Sunshine State, it's also available at ALDI.
Wait, supermarkets?! Isn't there rum inside? Yes and no. With only 0.3% alcohol in a bottle, this latest brew doesn't break the rules. While it may not be suitable for those under the age of 18 or those with a provisional licence, we certainly recommend giving ICE BREAK Bundaberg Rum Spiced a fair-dinkum go next time you're at the shops.
You'll Also Like:
Guinness' Non-Alcoholic Pint is Still a Full-Meal
Bundaberg Rum Launches IPA with Eumundi Brewery, the Ultimate Queensland Beer
Bundaberg Rum Just Dropped a Limited-Edition Sarsaparilla Mix