Even 'Karens' Can Appreciate the Blocc Face Shield
Despite what certain groups are touting on social media, a mask is a good idea, and the best way to stay COVID-free when you're out and about.
That's why we're taking a closer look at the Blocc Face Shield. Blocc is a comfortable and stylish face shield that prevents you from subconsciously touching your face. Knowing the habit is a difficult one to break, this shield not only provides a physical barrier between you and germs, but also acts as a subtle reminder of your unsolicited hand actions.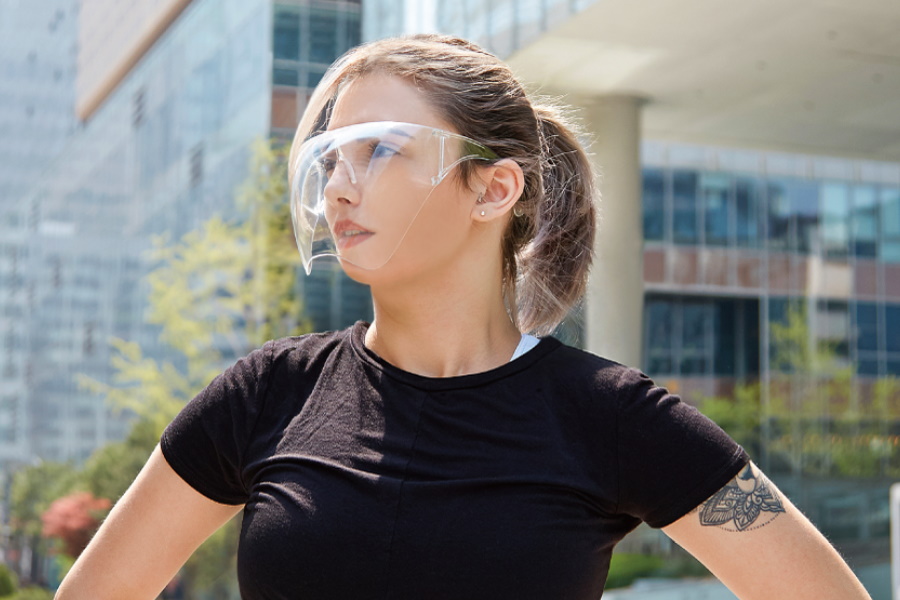 A 2015 study into hygiene found that participants touched their faces an average of 23 times per hour. Considering that germs and virus enter the body through the mouth and nose, that number is shockingly high.
Designed to be worn over the ears like glasses, the Blocc Face Shield keeps hands clear of your face and leaves room to be worn with most masks and respirators. It can even be worn with eyeglasses. Blocc is made of transparent polycarbonate that's durable, washable and reusable, featuring fog and scratch-resistant coatings. Ultimately it's perfect for commuting, running errands and doubles as a wind deflector while cycling.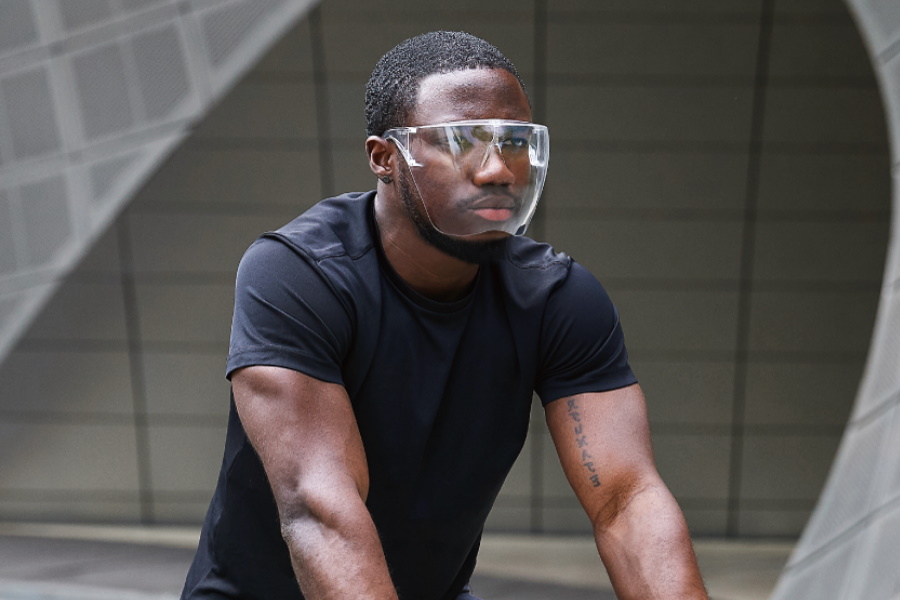 "I never realised how often I touched my face until I consciously tried to avoid doing so," said Ben Kim, the co-creator of Blocc. "I needed to break the habit while also searching for protective devices that could help keep me safe."
"This led to the creation of Blocc. It's a face shield that is both stylish and functional."
The Blocc Face Shield is available to pre-order starting at $24 and is expected to be delivered by August 2020; meaning, not long to wait at all. Even the fussiest Karen's of the world will have a hard time complaining about this one.