Budgy Smuggler's Australia's Most Ordinary Rig Competition is Now The Ashes of Ordinary
The search for standard is on
Budgy Smuggler, the Australian beach outfitter that has been covering up the wedding tackle of many a man across this wide brown land for some years now, is back to its old schtick of trying to find Australia's most ordinary rig, and this time, they're adding a little twist.
Hosted at Ivy pool on the 27th of October, the: "Australia's Most Ordinary Rig" competition seeks not to reward hard work in the gym, nor hours in the sun, but sheer, unremarkable physical mediocrity. This year, however, Australians will compete against the UK, for the ultimate title.
The top three contestants from the UK's Most Ordinary Rig competition will be flown to Sydney to compete against Australia's three Most Ordinary Rigs and take home the coveted prize- the Ordinary Urn and a billboard featuring the team in their home country.
The Australian team comprises a trio of tradies with very average dad bods, including last year's winner, Dan 'Dingo' Leyden, a plumber from Mount Isa, Nathan Byrne, a builder from Brisbane, and Sean Dixon, an electrician from Adelaide. All of the team meet the strict criteria for the Most Ordinary Rig competition, which is:
1. Looking like they could have been good at sport at some point but were likely prevented by injury or poor coaching at a junior age.
2. Look like they can still run for a taxi/swing an axe (it's not a sloppy rig competition)
3. A six-pack is an automatic disqualification (unless they are carrying one…)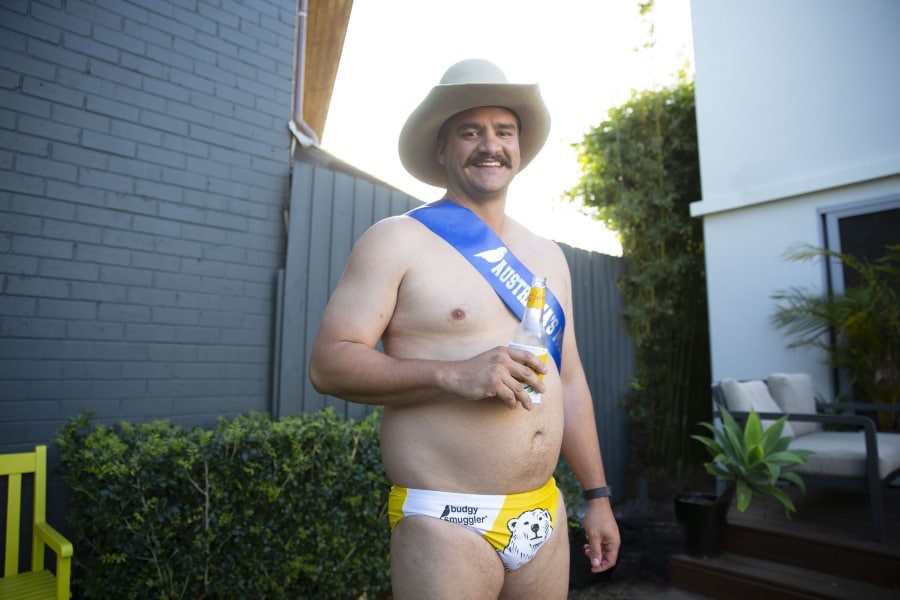 "We're excited to take on the guys from the UK Most Ordinary Rig on home soil. I've been training so hard for this – lifting weights, bevvies and visualising our win from the comfort of my hammock," says Dingo.
To support this noble cause, Bundaberg Rum Lazy Bear has provided Dingo with the very first pair of limited edition 'Bundy Smugglers'. The collaboration brings together two Australian favourites–borderline inappropriate swimwear and sugarcane champagne–to create an epic pair of 'Bundy' Budgy Smugglers as well as a one-piece "Smuglette" for the Sheilas, which will be available to win with your next purchase of Lazy Bear soon.
The Australia vs UK Most Ordinary Rig will be held on Saturday, 27th October at The Ivy Pool in Sydney. Tickets can be purchased via the link below.