Father's Day Gift Guide 2020 – Grooming
2020 is proving to be a challenging year for most, so there may not be much motivation to stay well-groomed come Father's Day. However, the expression goes "a change is as good as a holiday," and we can guarantee that by looking good, you or a loved one will start to feel a little better about everything that's happening right now.
So maybe you're buying for an older gent who has never really had this grooming thing down pat. Or perhaps it's a new father who hasn't had the time to keep up his routine. Either way, we have a solution to that grooming dilemma, and it's only a few clicks away. Presenting our 2020 Father's Day Gift Guide for Grooming:
Note: Father's Day in Australia is on the first Sunday of September—a different day to the USA and UK which is on the third Sunday of June, but that doesn't mean you can't shop for the glorious gifts listed below!
You'll also like:
Father's Day Gift Guide 2020 – Under $200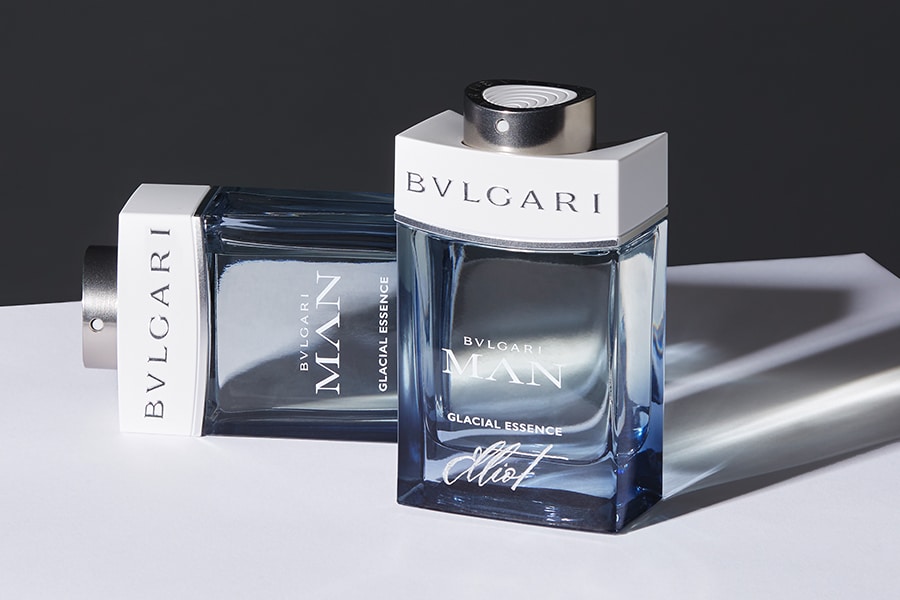 Bulgari Man Glacial Essence (100ml)
In Partnership with Bulgari
Combining woody Fougere with the elemental power of glacial ice, Bulgari has crafted a daring fragrance perfect for those looking to make a statement.
Bulgari Glacial Essence opens with crisp freshness thanks to the inclusion of juniper berry, ginger extract and geranium essence. The addition of Australian sandalwood, rare Orris and Artemisia Essence might feel familiar as it's also used to flavour the finest vermouth and absinthe. Alaskan Cedarwood Essence, Clearwood Accord and musks envoke those desirable masculine sensibilities one expects from a manly fragrance which will boost confidence time and time again.
All Bulgari fragrance online orders between August 18 and September 1 also has the option to receive complimentary bespoke engraving on the bottle, making for the perfect Father's Day gift. Fragrances are then packaged and hand-wrapped within a signature gift box. – AU$159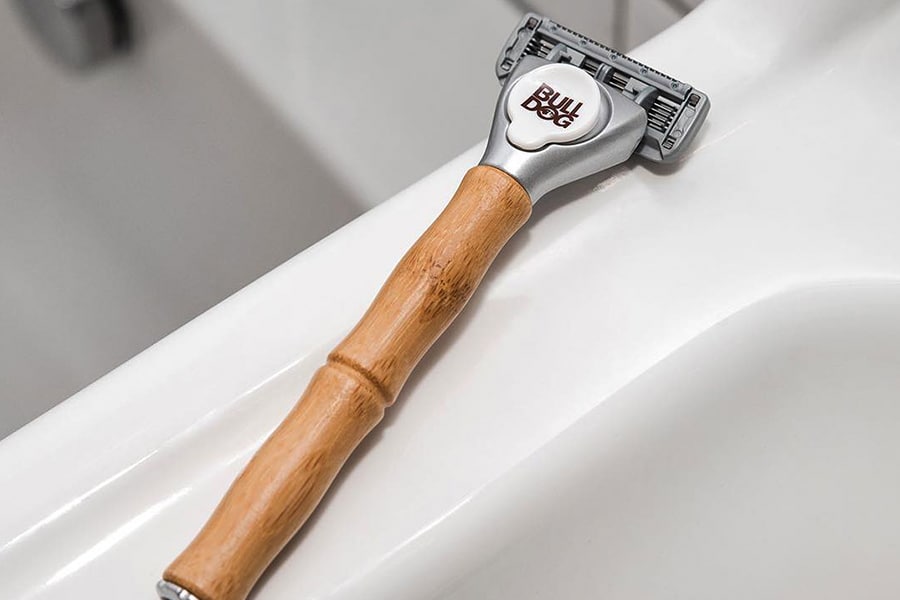 Bulldog Original Bamboo Shaver
In Partnership with Bulldog
Some people just weren't made for beards. Here's a bamboo razor to help you (or dad) work with what you got. Enter Bulldog's Original Bamboo Razor. Not only does it provide that desirable close and comfortable shave, but its materials and packaging are also environmentally friendly. With five tempered steel blades, a lubricating strip with aloe, and a precision trimmer featuring a pivoting design, this stylish razor means business.
Bulldog made the handle from responsibly sourced bamboo, and the plastic-free packaging is crafted from fully recyclable recycled card stock. Clean shave and eco-friendly; it's everything you could want from a razor. – AU$18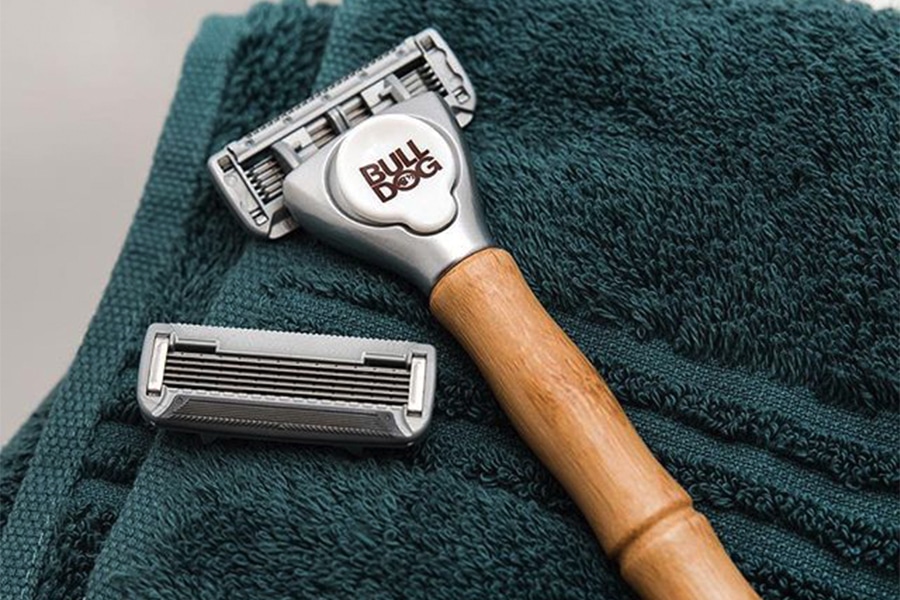 Bulldog Original Steel Blades
In Partnership with Bulldog
So you've made the wise choice purchase the Bulldog Original Bamboo Razor (for you or dad), you've made a good decision. While you're here, why not stock up on additional blades right now and save on repeat trips to the supermarket? A 4-pack of Bulldog replacement steel blades features the same precision, same lubricating aloe, clean shave and eco-friendly packaging creds. – AU$18
Philips Sonicare DiamondClean Toothbrush
The number one route to achieving a killer smile is through clean, healthy teeth. A Sonicare DiamondClean electric toothbrush from Philips is the perfect place to start. Philips' flagship brush removes up to seven times more plaque than a manual toothbrush and can whiten teeth in just seven days. A smart timer signals when to shift to a different section of the mouth to ensure a full two minutes of brushing. The USB travel case even doubles as a charger for the rechargeable battery. Consider oral hygiene sorted. – AU$287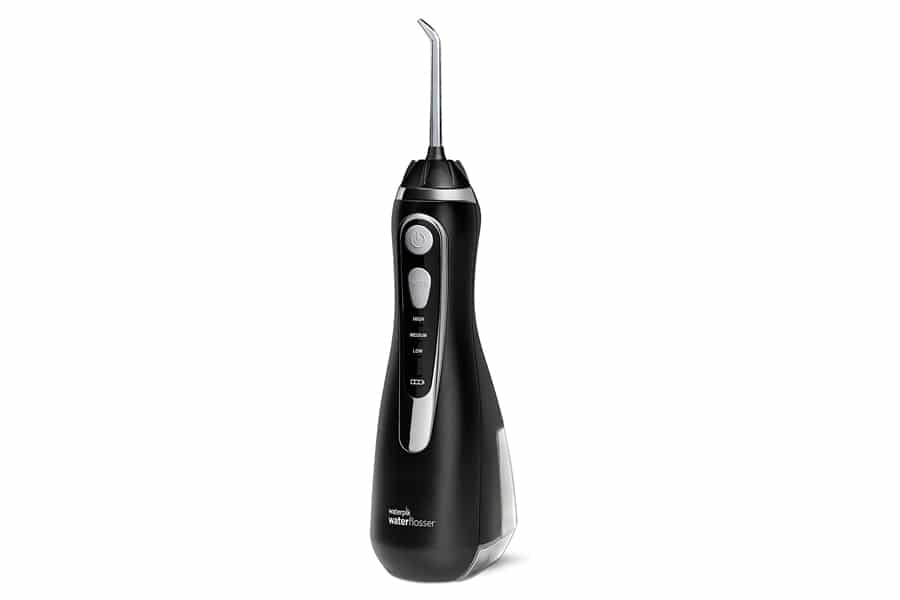 Waterpik Cordless Water Flosser
Traditional string floss seems like a good idea until the gums start to bleed. That's why a cordless water flosser from Waterpik is so appealing. This handheld device delivers superior flossing performance through a combination of high water volume, pulsations and optimal pressure. It's clinically proven to be more effective than string flossing, removes up to 99.9% of plaque from treated areas while handling the gums with care. It's the way flossing should have always been. – AU$153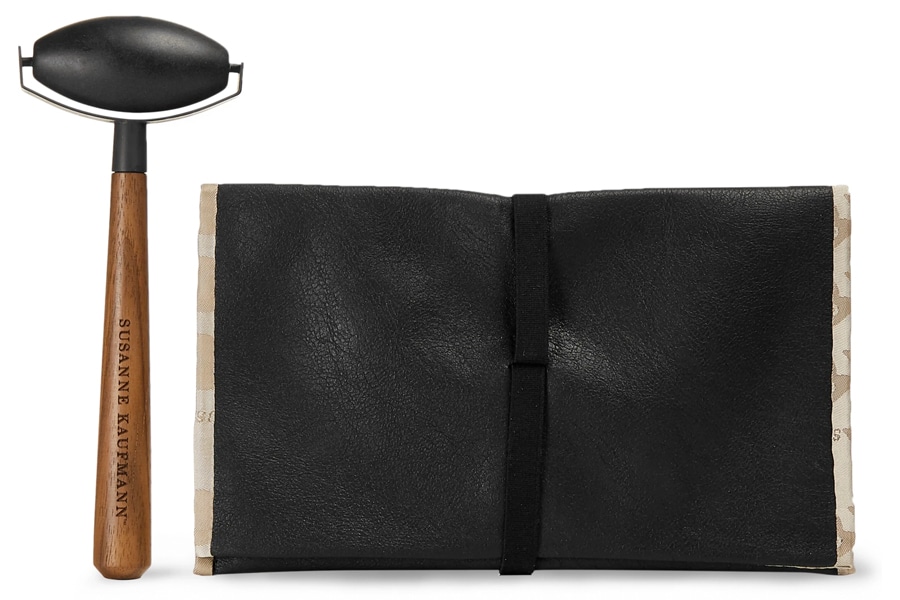 Susanne Kaufmann Obsidian Face Roller
When it comes to all-natural skincare, Susanne Kaufmann is a name you need to know. Kaufmann's Obsidian Face Roller offers a daily massage for the face. The roller glides across the skin and helps drain fluids and reduces inflammation, making it especially useful after a late night. The obsidian was sourced and hand-cut in South Tyrol, Italy, the sturdy black steel was forged by a specialist in Austria and the handle which is carefully shaped from fine nut wood feels soft, yet firm within the hand. – AU$384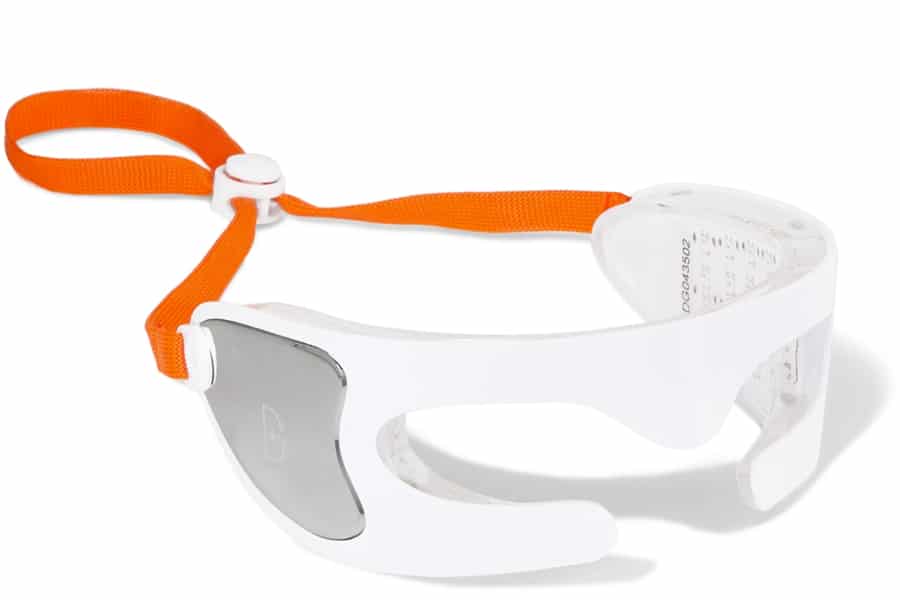 Dr. Dennis Gross Skincare SpectraLite EyeCare Pro
Another leader in skincare, Dr. Dennis Gross designed an eye mask that features 72 LEDs and uses therapeutic light to penetrate the skin, stimulating collagen production to improve elasticity and combat tell-tale signs of ageing. Using daily for two weeks is all it takes to make a difference. If American Psycho was set in 2020, Patrick Bateman would probably use a SpectraLite EyeCare Pro. – AU$292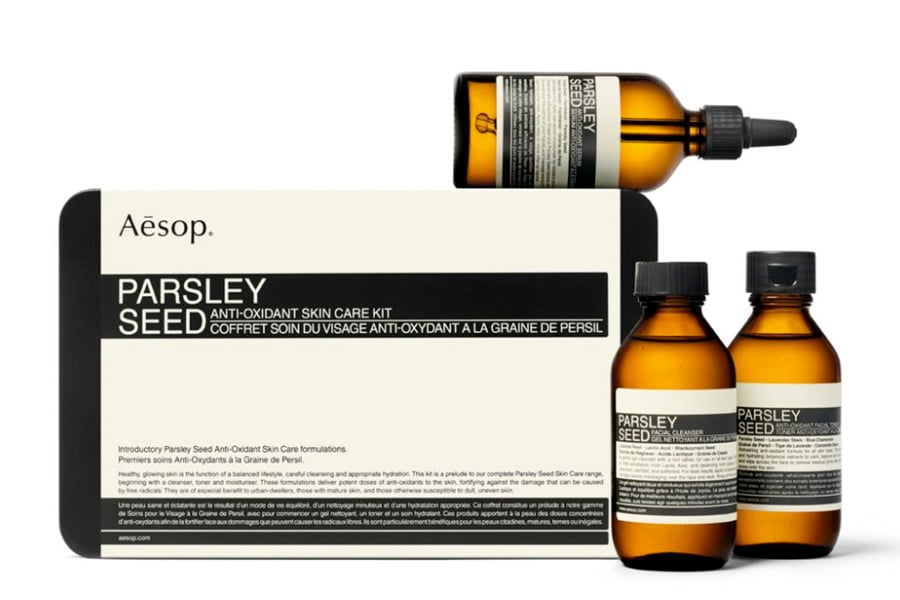 Aesop Parsley Seed Anti-Oxidant Skincare Kit
By harnessing the natural benefits of parsley seed, this luxurious Aesop trio oozes quality and allure. These must-have skincare products deliver doses of anti-oxidants to the skin, fortifying against potential and pre-existing damage, and hydrating while removing surface impurities. They are especially beneficial to urban dwellers, those with mature skin and those who are susceptible to dull, uneven tones. We're looking at you dads. – AU$160
Philips 3000 Series Nose Hair Trimmer
A nose trimmer might sound like an unconventional gift for Father's Day, but it is a practical one. Equal parts optimal and affordable, Philips equipped this trimmer with innovative and patented ProtecTrim technology for a safe. closer trim and 100% waterproof construction. Reach those awkward angles inside the nose and ears with absolute precision, smoothness, and ease. It's everything one can ask for in an electric nose trimmer and then some. – AU$19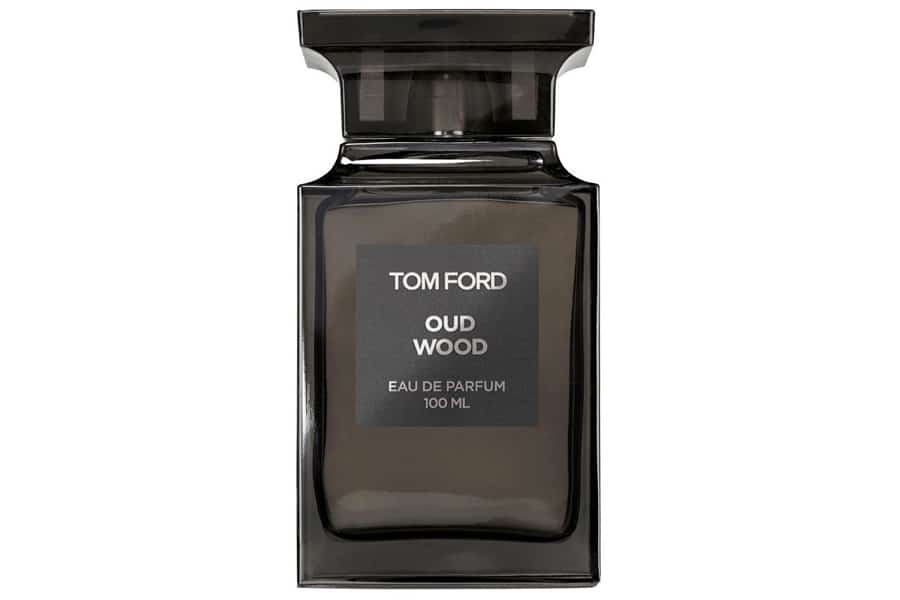 Tom Ford Oud Wood Fragrance
One of the rarest, most precious, and expensive ingredients in a perfumer's arsenal, Oud Wood forms the backbone of this luxurious Tom Ford fragrance. Oud wood is often burned in the incense-filled temples of Bhutan, and now it's combined with rosewood and cardamom for a smoky blend that entices and defines. Hints of Tonka bean and amber add that desirable warmth and sensuality. – AU$345 to $885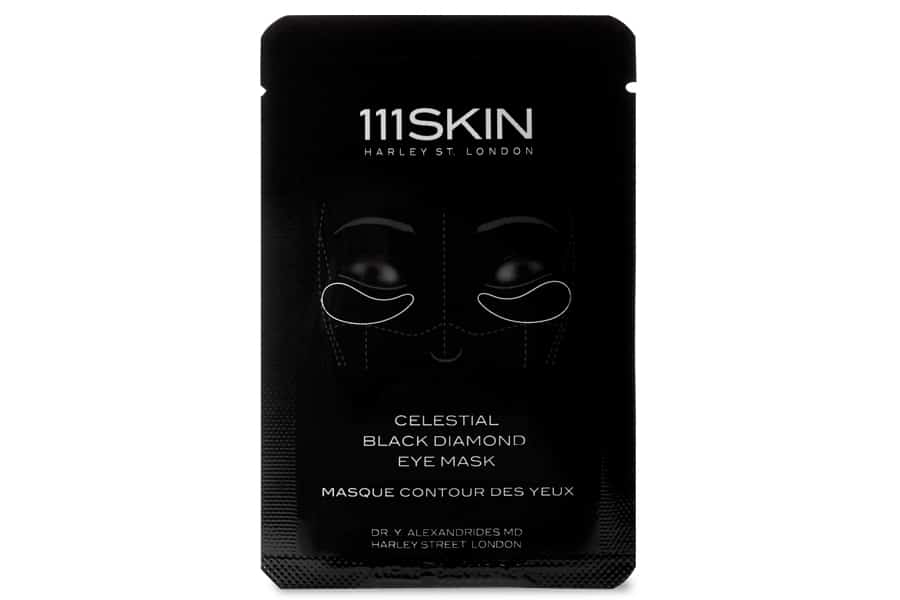 111Skin Celestial Black Diamond Eye Mask
Eyes are the giveaway when it comes to those tell-tale signs of ageing, and when tired or dehydrated, those pesky lines can really stand out. 111SKIN's innovative eye mask is supercharged with a concentrated time-release formula containing Dr Yannis Alexandrides' innovative Bio-Cellulose technology. This set of eight eye masks also contains signature Black Diamond particles to penetrate deep into your complexion for the best results. – AU$132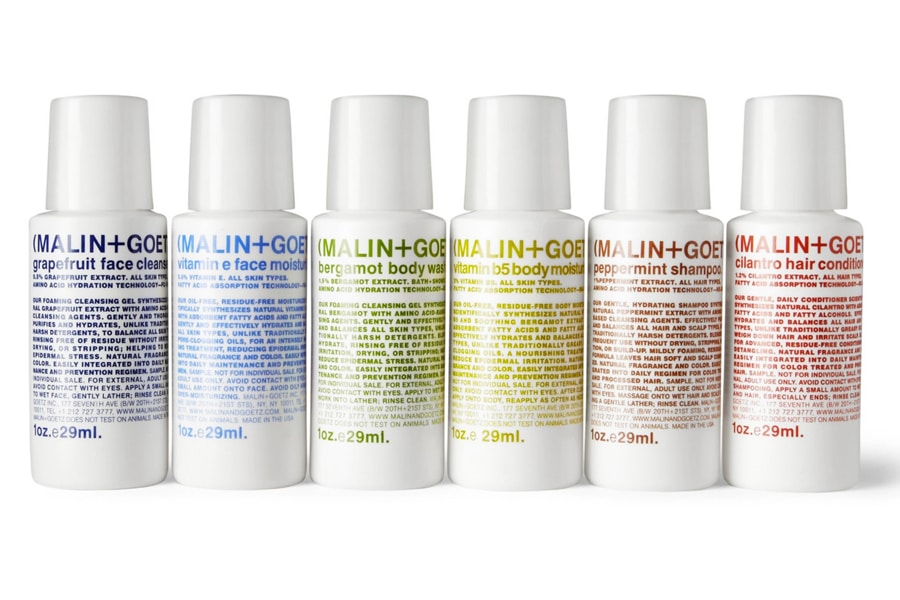 Malin + Goetz Essentials Travel Kit
A colour-coded travel set consisting of Malin and Goetz's most iconic products makes an ideal Father's Day gift for any well-groomed dad. With two products each for his face, body and hair, this set of miniatures ensures dad will look and smell his best at all times. The Travel Kit consists of a Grapefruit Face Cleanser, Vitamin E Face Moisturiser, Bergamot Body Wash, Vitamin B5 Body Moisturiser, Peppermint Shampoo and Cilantro Conditioner. It's only the finest ingredients for dear old dad. – AU$37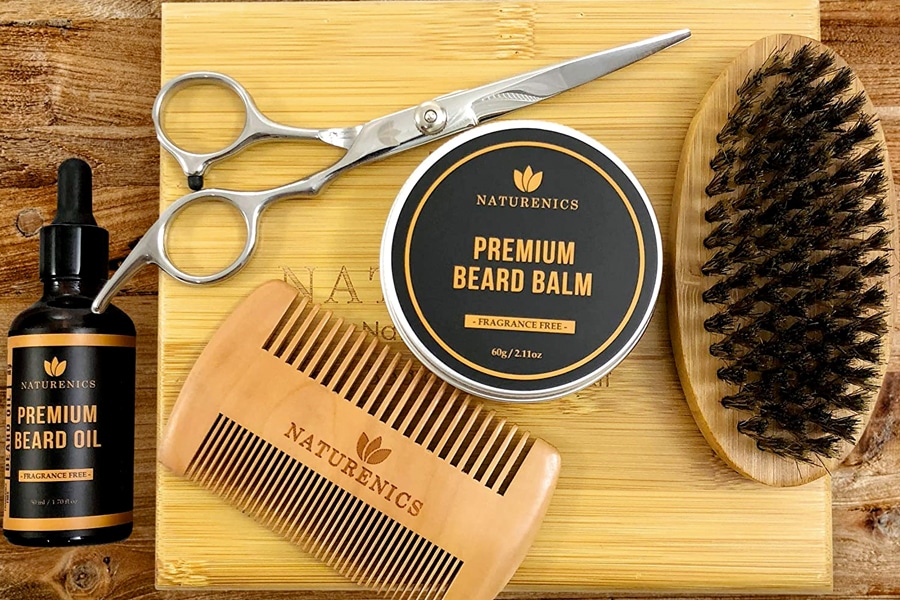 Naturenics Premium Beard Grooming Kit
Every bearded man needs a quality brush and comb, and Father's Day is the ideal time to deliver. This classically-inspired Grooming Kit comprises a Sandalwood folding comb that's solid and strong, along with a beechwood beard brush with 100% boar bristles. The tough bristles are ideal for tidying up unruly hair as well as evenly distributing product. These beard accessories can stay on display in the bathroom or be transported around the world in the organic rucksack. Take your pick. – AU$26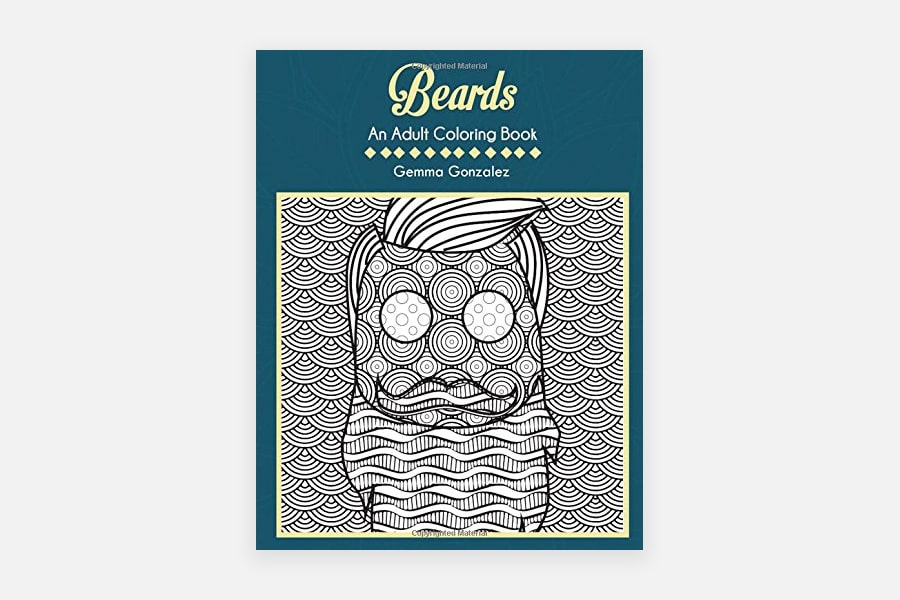 Beards: An Adult Colouring Book
Who knows what's going to happen come Father's Day. We could all be back in lockdown and looking for things to occupy us at home. Enter Beards: An Adult Colouring Book. Beards is what it sounds like: A colouring book with elaborate designs that all feature beards in some shape or form. An ideal book for a bearded dad; an even better gift for a dad who can't grow a beard. – AU$17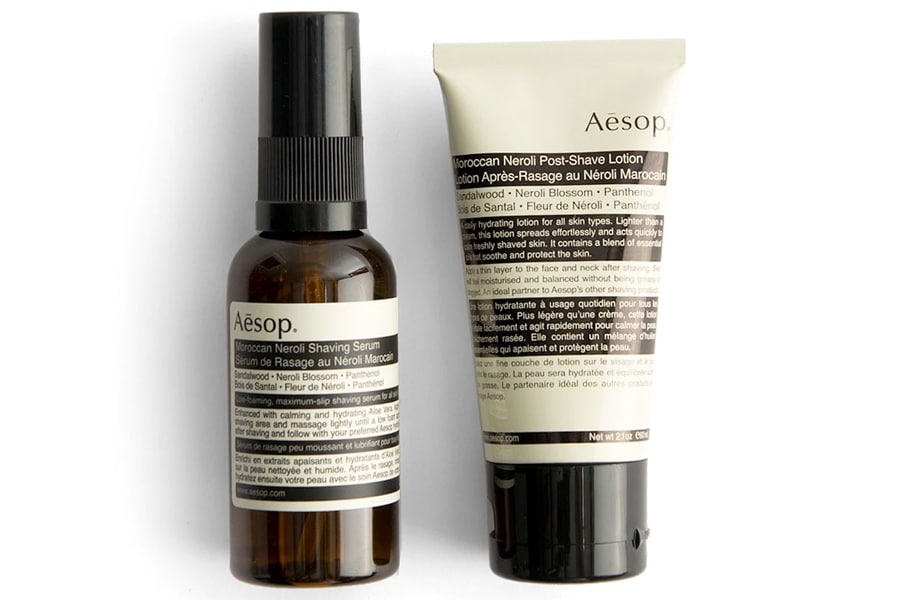 Aesop Moroccan Neroli Shaving Duet
Consisting of Moroccan Neroli shaving serum and a soothing post-shave lotion, this luxurious Aesop duet is chock full of healthy botanical extracts. The serum delivers an utterly smooth shave without bothering the skin. Hot on its heels is the uber-hydrating post-shave lotion, which dispenses with woody aromas while it softens and moisturises your skin. This is the stuff that shaving dreams are made of. – US$80/AU$112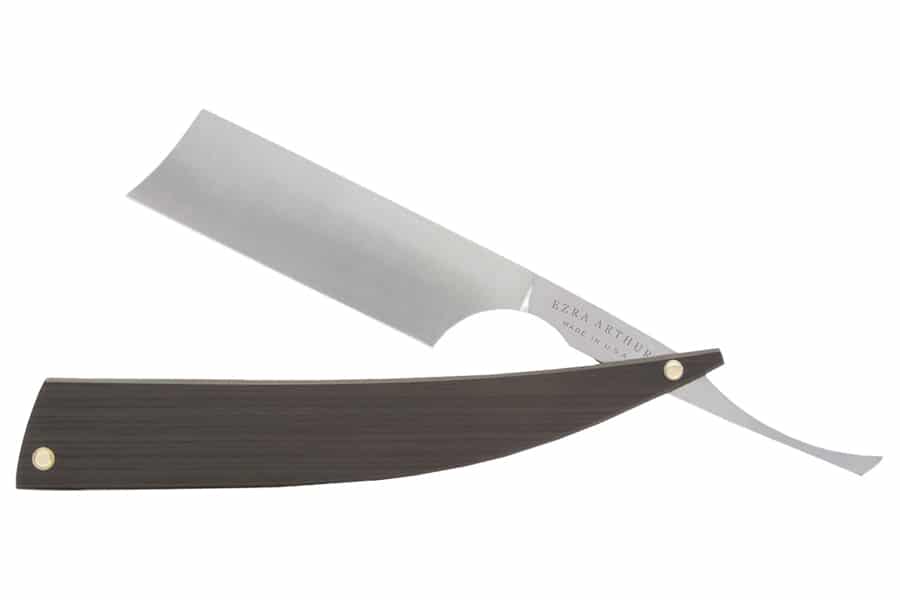 Max Sprecher Signature Straight Razor
Designed to be the last razor you will ever need, this handmade straight razor from Max Sprecher features a full-sized 8-inch hollow ground blade forged in carbon steel with an ultra-high-density carbon fibre handle that resembles wood grain but won't warp or rot over time. It's a robust yet balanced razor with a comfortable grip, and in the right hands, a straight razor can lead to a clean shave and not a bloodbath. – US$1,140/AU$1,596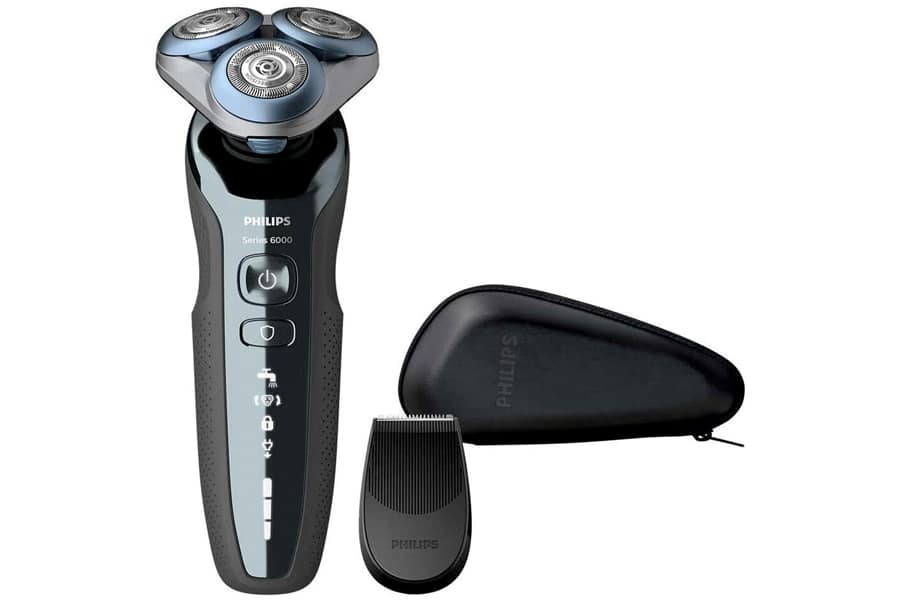 Philips Shaver Series 6000
For a wet or dry shave, the new Philips Shaver Series 6000 is one piece of equipment that offers a helping hand wherever it's needed. This grooming essential delivers a smooth shave without the friction. Each of its shaving rings features a special coating designed to reduce abrasion on your skin, creating an effortless shave in just a few strokes. Forget pushing through the pain of skin-irritation in the hope of appearing more rugged; it's time to start doing what feels right. – AU$185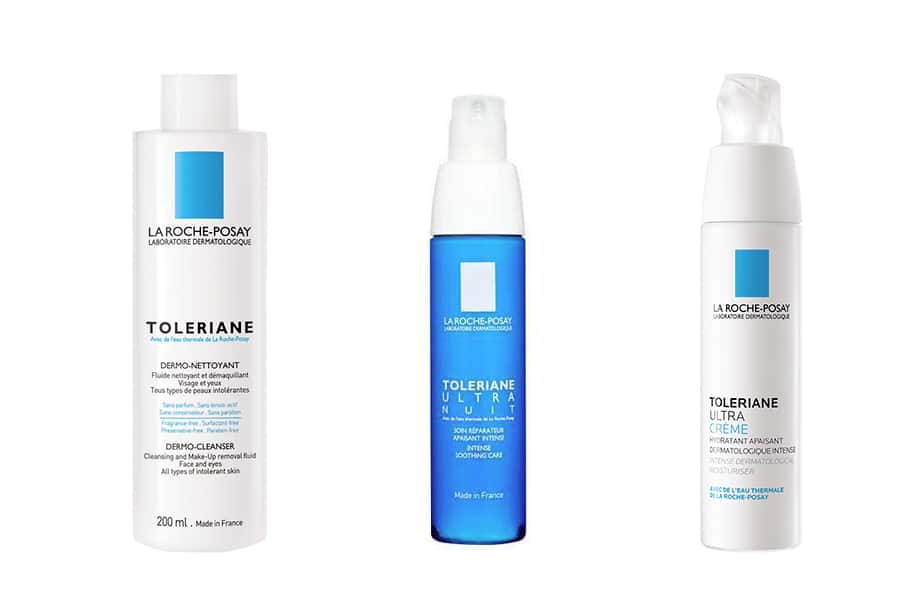 La Roche Posay Sensitive Skin Kit
The La Roche-Posay Sensitive Skin Kit is precisely that, a trio of skincare solutions for the more sensitive skin types. The Toleriane Dermo-Cleanser, Ultra-Sensitive Moisturiser and Ultra Overnight Sensitive Moisturiser provide those of us with sensitive skin the all-day comfort and of course, that anti-irritation one expects from their products. When used back-to-back, these three products nourish, hydrate, soften and cleanse without the lingering concern. – $78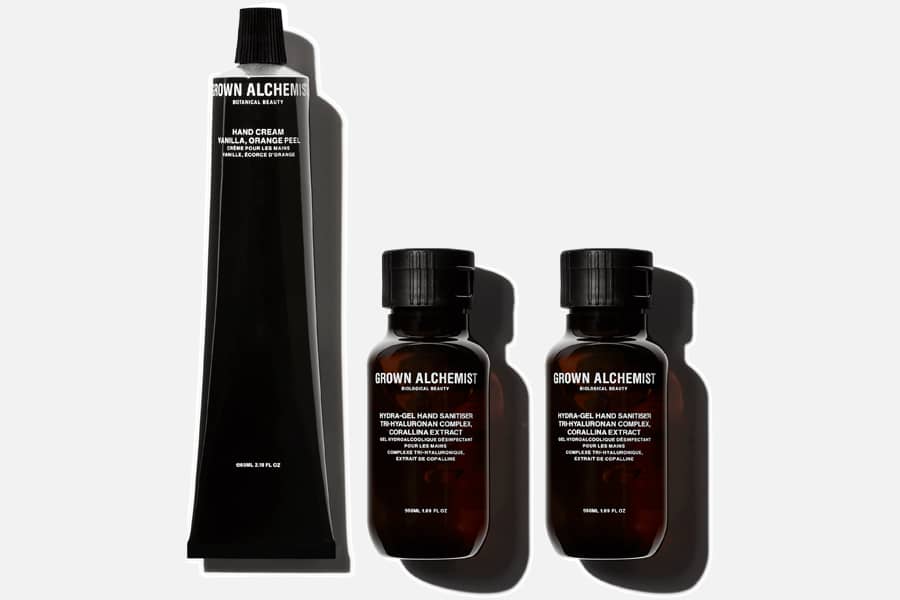 Grown Alchemist Healthy Hands Gift Set
In 2020, hand sanitiser is a must-have, but as you're likely aware, not all products are created equal. The Grown Alchemist Healthy Hands Kit comprises antioxidant-rich hand sanitiser along with a bespoke hand cream that features a hydrating formula that leaves hands feeling, moisturised, nourished and most importantly, protected from germs. The hand cream smells great thanks to an aromatic blend of vanilla and orange peel. – AU$55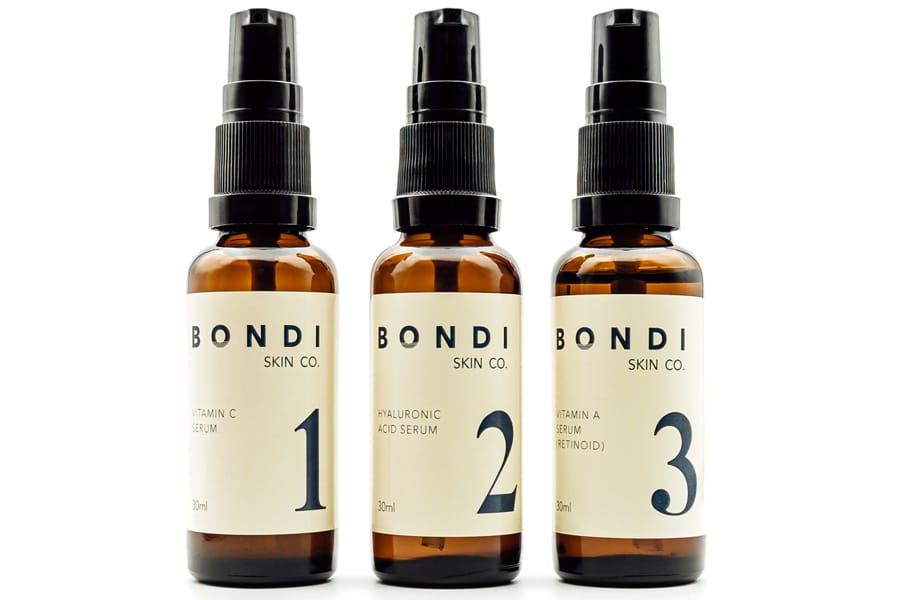 Bondi Skin Co. Essential Anti-Aging Kit
While the fountain of Youth remains confined to the pages of myths and legends, the anti-ageing process is the real deal thanks to the innovative products from Bondi Skin Co. These essential serums are ideal for anyone looking to attain more youthful, clearer and vibrant skin. When used in conjunction, the serums can reduce redness and lines around the eyes, hydrate the skin, clear up acne and promote skin cell renewal. Whoever made waves with their saying "threes a crowd" was clearly mistaken. – AU$136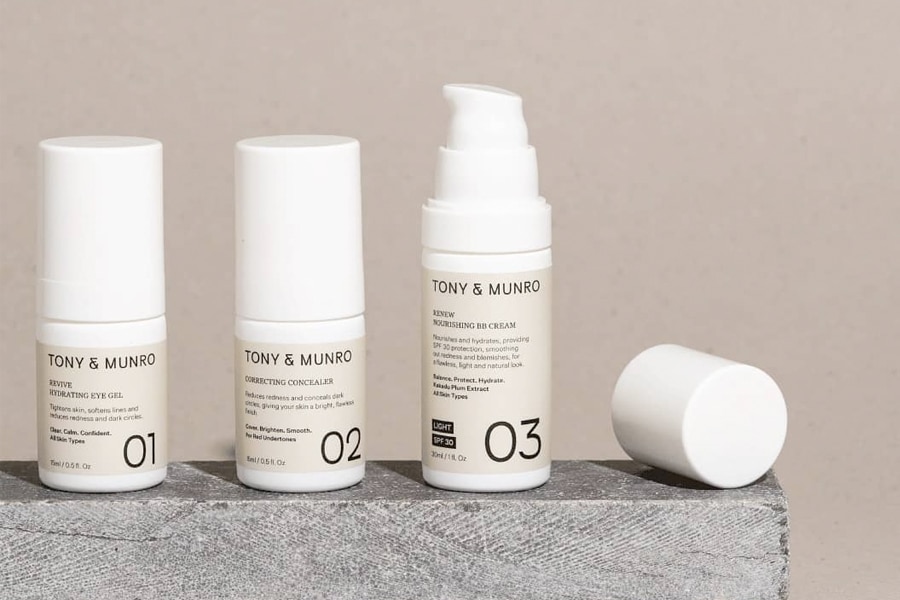 The Tony & Munro Skincare Set
Dad might not be immediately open to the concept of skincare, but we guarantee he will love the results following his time with a set of quality products from Tony & Munro. This skincare set comes complete with an Eye Gel for softening lines, a Correcting Concealer that gives the skin a bright and flawless finish and a nourishing BB Cream that hydrates the skin and conceals blemishes. By purchasing the products as a set, you can enjoy 15% off the RRP. – AU$120
More Gift Guides:
Father's Day Gift Guide 2020 – The Luxury Lover
Father's Day Gift Guide 2020 – The Corporate Dad
10 Father's Day Gifts for Dads Who Love To Golf
Why a New Pair of Glasses Will Make a Great Father's Day Gift
View all of our 2020 Father's Day Gift Guides