Father's Day Gift Guide 2020 – Under $50
With all the hectic happenings and lockdown-related stoppages, the cash might not flow as freely as it once did. But just because you're sticking to a budget doesn't mean you can't give dad an excellent gift this Father's Day. Our 2020 guide to the best gifts for under $50 is sure to please even the fussiest of fathers without putting too much strain on your hip pocket. We've curated an incredible selection of food and drink, tech accessories, great reading material and there's even something called 'Post-Poo Drops', but you'll have to scroll down to find out more.
Note: Father's Day in Australia is on the first Sunday of September—a different day to the USA and UK which is on the third Sunday of June, but that doesn't mean you can't shop for the glorious gifts listed below!
You'll also like:
Father's Day Gift Guide 2020 – The Fitness Freak
Father's Day Gift Guide 2020 – The Watch Lover
Father's Day Gift Guide 2020 – The Music Lover
More Father's Day Gift Guides
How to Swear: An Illustrated Guide
It's hard to imagine why a guide to swearing would need illustrations, but here we are. If you know someone who gets the meanings of 'apeshit', 'chickenshit' and 'batshit' confused, then this is the ideal book for them. How to Swear is a visual guide to the art of swearing with crucial guidance and advice, history of swears, strategies on how and when to use insults and more. It's crammed into 192 pages for adding some f*#&ing colour to the conversation. – AU$10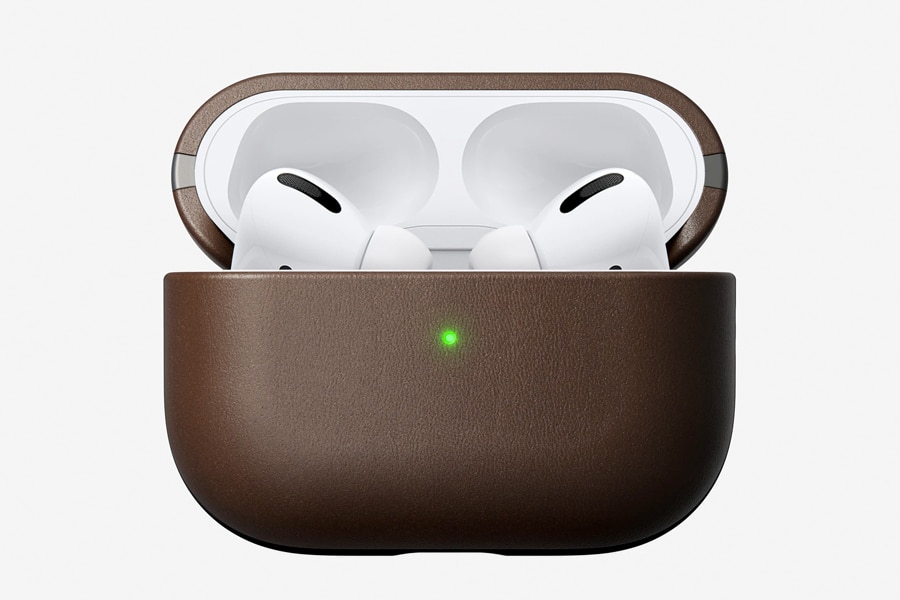 Nomad Leather Airpods Case
Designed to give your AirPods a classic and refined look, the Nomad leather Airpods cases are made from genuine, vegetable-tanned leather that develops a rugged patina overtime. Whichever colour you prefer, the leather case will look right at home in a pocket alongside a leather wallet and key fob. A leather case retains the LED charging light and wireless charging compatibility while adding scratch and drop protection to the mix. Now, all we need is Nomad or Apple to coat the Airpods themselves. – From AU$48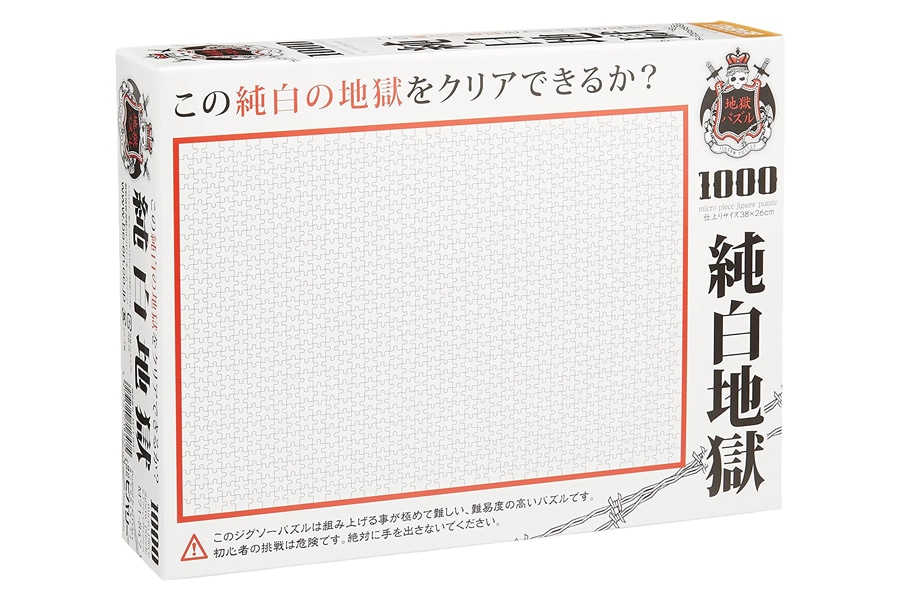 Pure White Hell Jigsaw Puzzle
For the man who likes a challenge, or the man who needs to be taught a lesson, this hellish jigsaw puzzle is the answer you seek. There is no picture and no colour whatsoever. This puzzle is all white. And it's made even harder by the micro-sized pieces coming in at around a quarter of your standard-sized jigsaw pieces. This is torture through jigsaw, although some people like pain and they're known as masochists. – AU$44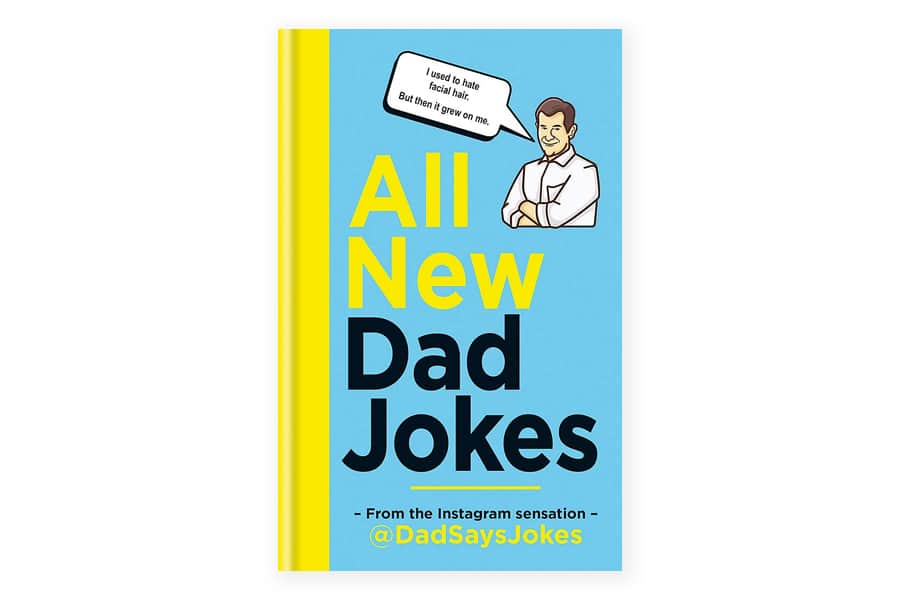 All New Dad Jokes
For the dad who hasn't figured out Instagram, the most-followed dad jokes page @dadsaysjokes has compiled a new collection of its best gags titled All New Dad Jokes which is bound to leave friends and family laughing and groaning in equal measure: Q: What do you call a snowman with a six-pack? A: An abdominal snowman—it's a book full of zingers like this one, making it essential dad reading material. – AU$19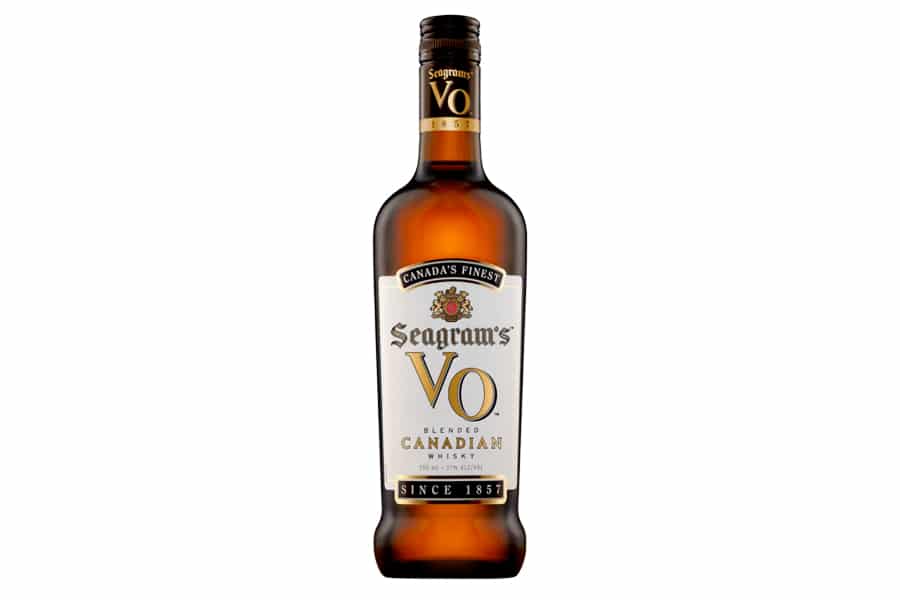 Seagram's VO Blended Canadian Whisky
Canada may not be the most recognised nation in the whisky game, but that hasn't stopped Seagram's from delivering an absolutely beautiful, blended aged whisky. Seagram's V.O Whisky offers bright, clean and citrusy aromas, dried apricot and honey sweetness. On the palate, expect a warm hint of spice and toffee before clean, lingering alpine freshness on the finish. Enjoy straight or serve with dry ginger ale and a squeeze of fresh lime. – AU$47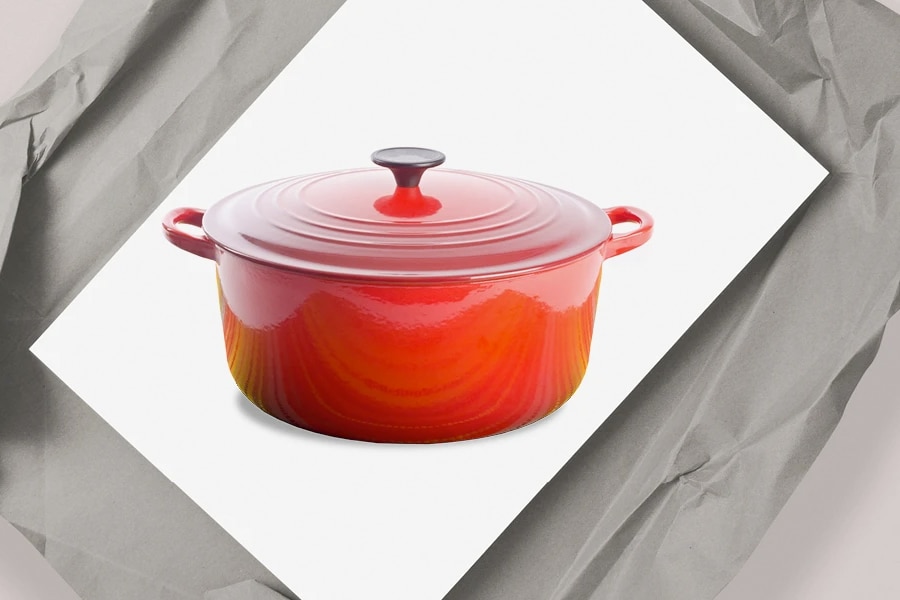 Red Cross Real Good Gifts
With COVID looming over this year's Father's Day celebrations, give the father figure in your life a thoughtful, virtual present without either of you having to leave the comforts and security of home. The Australian Red Cross is offering virtual coffee, hug and flowers along with digital gift cards with all money raised going towards Red Cross' work helping people in our community through these tough times. – From AU$5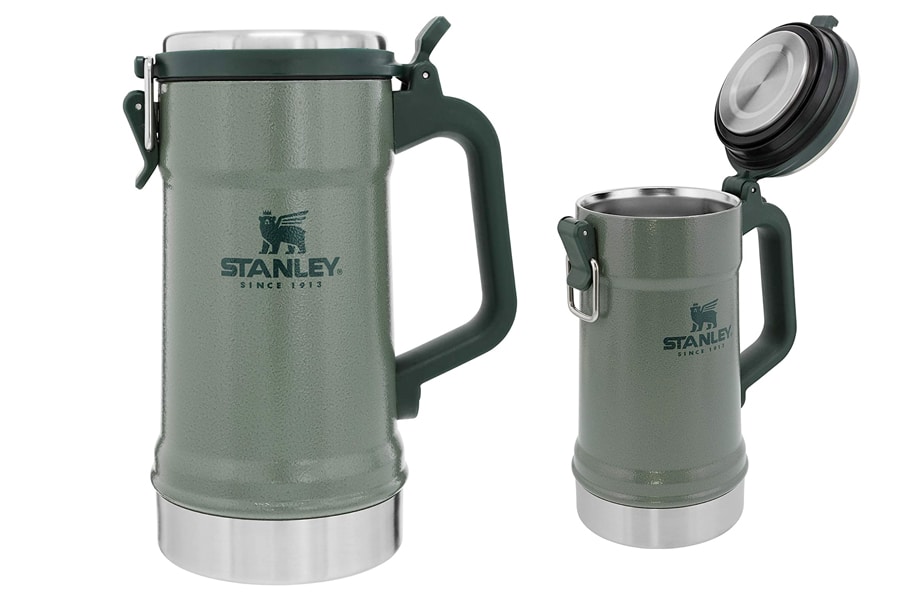 Stanley Classic Vacuum-Insulated Beer Stein
A staple of every barroom gets a sleek camping upgrade. This 707ml stainless steel Beer Stein from tool brand Stanley keeps beer vacuum-sealed and insulated so that your favourite craft beers stay cold for up to nine hours (should dad be a slow drinker). The steel build means the beer will never come in contact with any plastic whatsoever, and should dad want a coffee in the morning; this sophisticated stein can also keep drinks hot for up to five hours. It's an essential all-rounder. – AU$48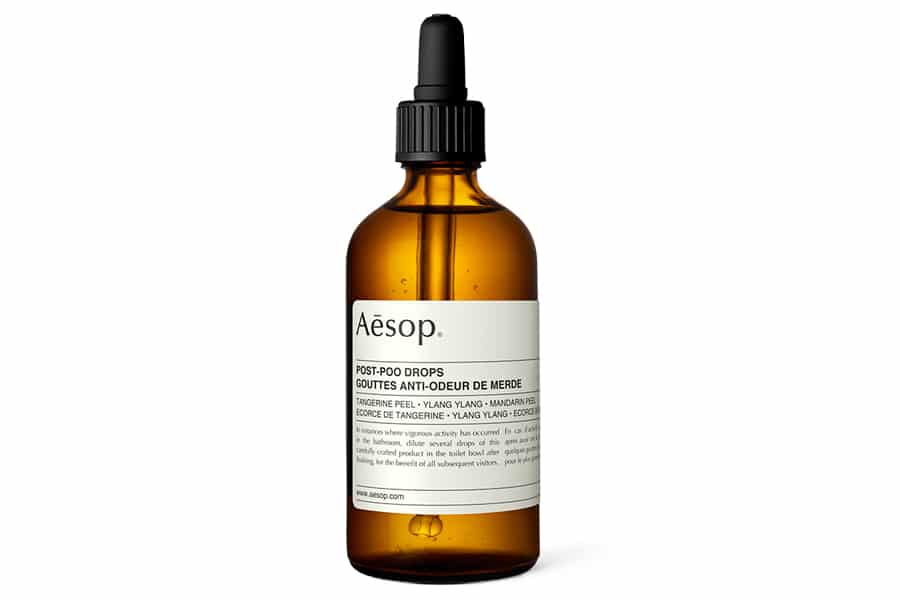 Aesop Post-Poo Drops
Help hide those disagreeable bathroom odours with Aesop Post-Poo Drops. This concentrated mixture features tangerine, mandarin peel, ylang-ylang and other botanicals to neutralise offending smells. The oil blend is dropped into the toilet after use, or the basin to stop guests from fleeing. The bottle suggests to use the drops in "instances where vigorous activity has occurred in the bathroom," which is a polite way of saying you've produced a smell capable of killing the pets or a small child, and we've all thought that of a dad once or twice. – AU$30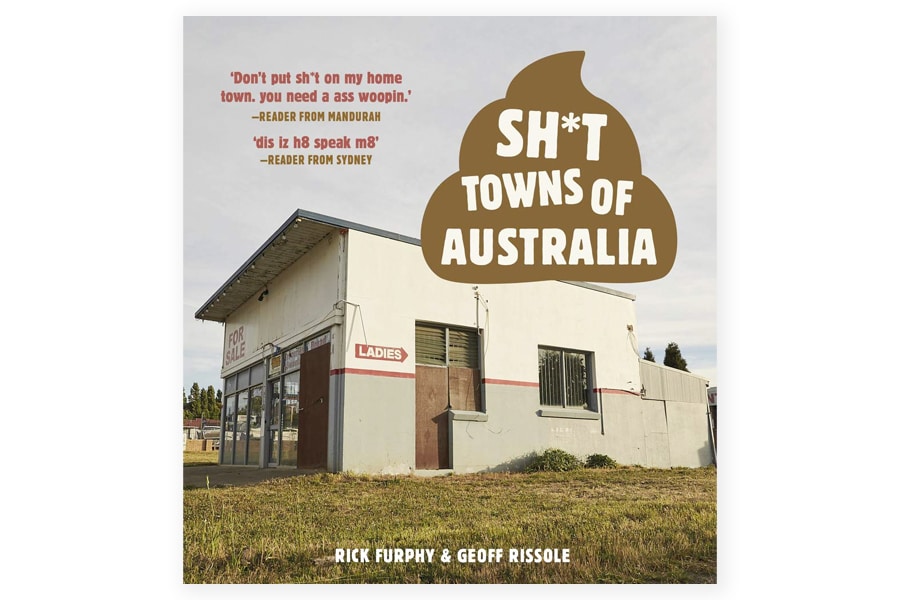 Sh*t Towns of Australia
From dusty desert sh*tholes to free-range bogan breeding grounds, Sh*t Towns of Australia is a guide to the concrete, fibro and methamphetamine wastelands that we like to call home (that was pulled straight from the blurb). The sixty towns and cities reviewed in this volume have been carefully selected using an 'exacting set of scientific criteria' developed at the 'prestigious' University of Nimbin, combined with a desire to offend, and where possible, a sense of humour. Dad will get a few laughs out of this—so long as he wasn't raised in Coober Pedy or Ballarat. – AU$17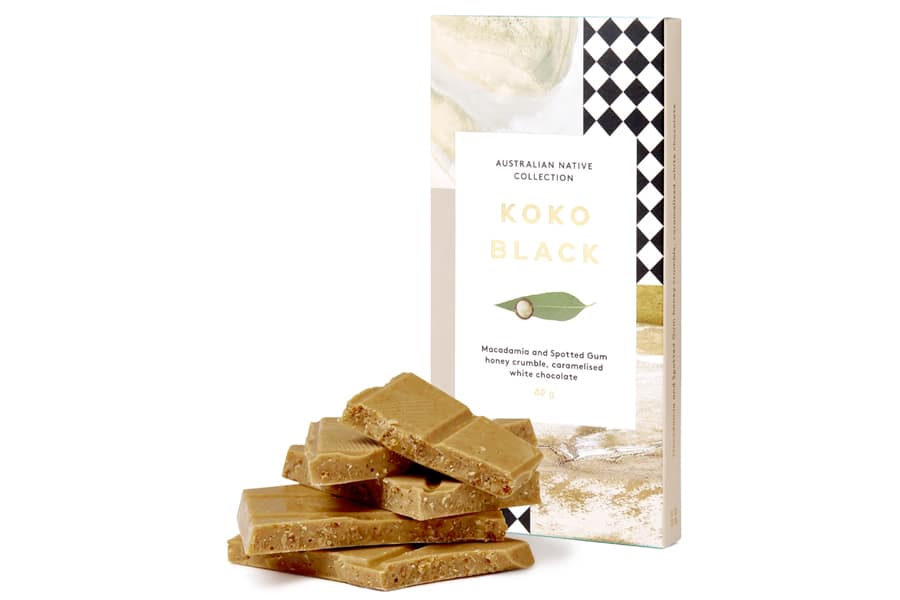 Koko Black Native Collection Chocolate
Koko Black creates some of Australia's finest chocolate. After mastering the trade in Germany, the founders of this popular brand returned home and harnessed Indigenous ingredients and botanicals to produce unique and delicious creations: we're talking delightful milk chocolate combined with caramelised wattle seed, lemon myrtle, green ant gin and Davidson plum among other ingredients. This is uniquely Australian chocolate perfect for anyone with a sweet tooth. – From AU$13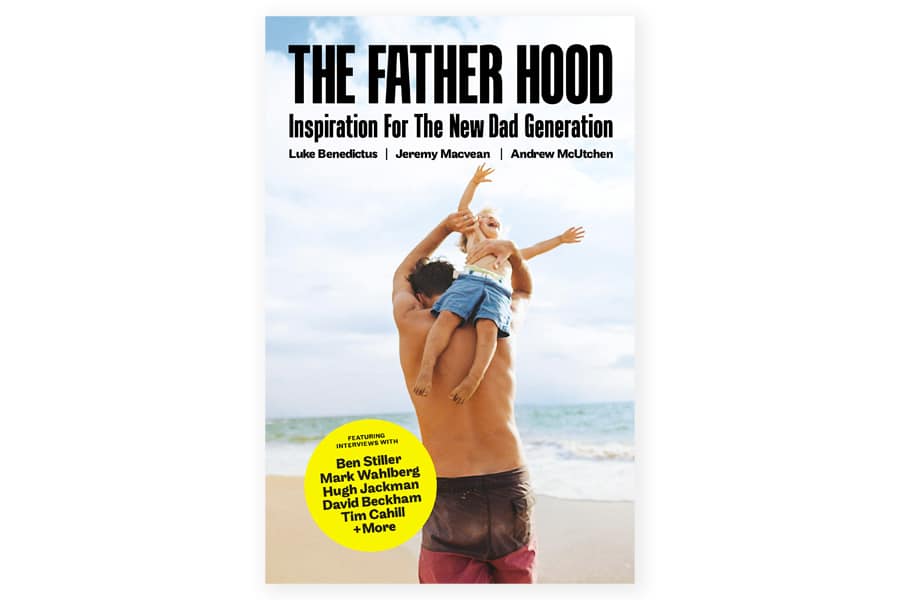 The Father Hood: Inspiration for the New Dad Generation
Babies don't come with instruction manuals. Thankfully, The Father Hood is a guide helping modern dads thrive and survive in the only job that really counts. The 328-page book features a mix of celebrity interviews – from Hugh Jackman and Mark Wahlberg to David Beckham, Osher Gunsberg and many more – as well as quotes and stats that capture the rise of the hands-on dad. If you know a father figure struggling in a parenting position or someone who could use some words of wisdom, point them in the direction of this Australian book. – AU$14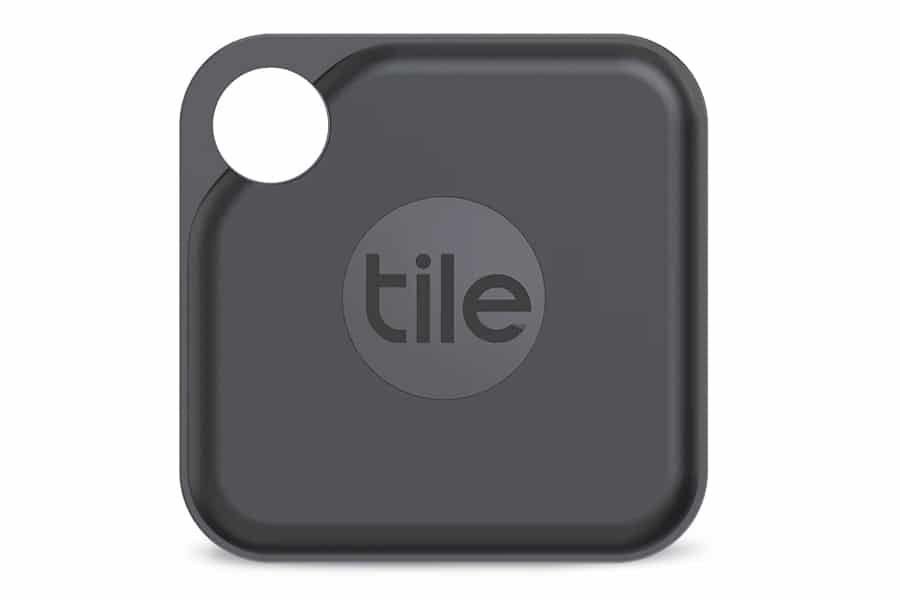 Tile Pro Series
If dad's prone to losing his keys, wallet or phone, he could really benefit from a Tile Pro. This handy little Bluetooth device keeps track of your most precious possessions, delivering a ring when activated by a smartphone. On the flip side, the handy accessory can also help you locate a smartphone by making the phone ring when you double press the Tile button. If dad loses an item overseas, the Tile community can help him locate the missing valuable(s). It's simple and effective security. – From AU$35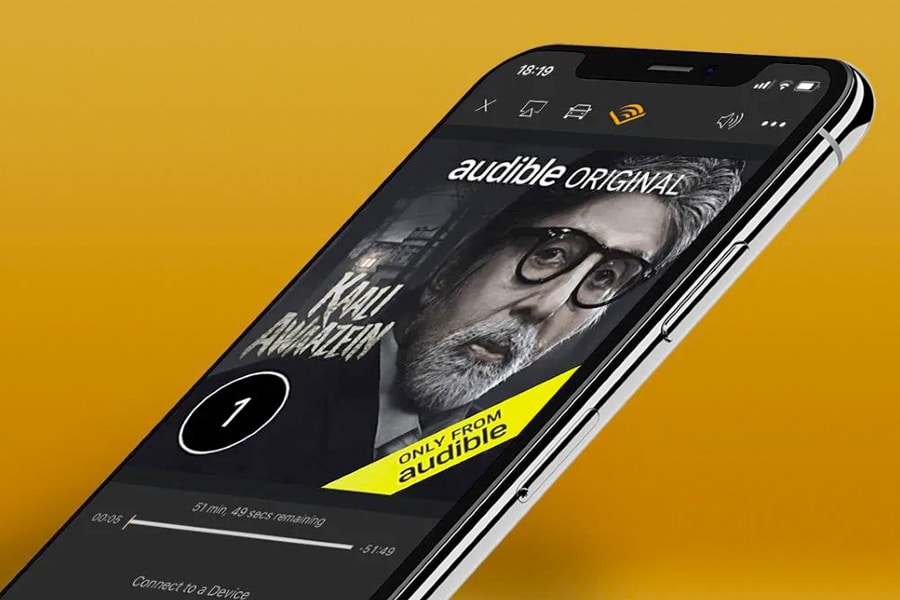 Audible 3-Month Subscription
You're probably checking out the Under $50 gift guide because you're shopping on a budget. So instead of committing to Audible for the long-term, consider a 3-month membership in its place. Each month, dad can download a brand new audiobook of his choosing to keep forever and receive stacks of discounts and freebies along the way. Audible offers new releases, classics, exclusive podcasts and more, covering true crime, thrillers, comedy and every genre under the sun. – AU$49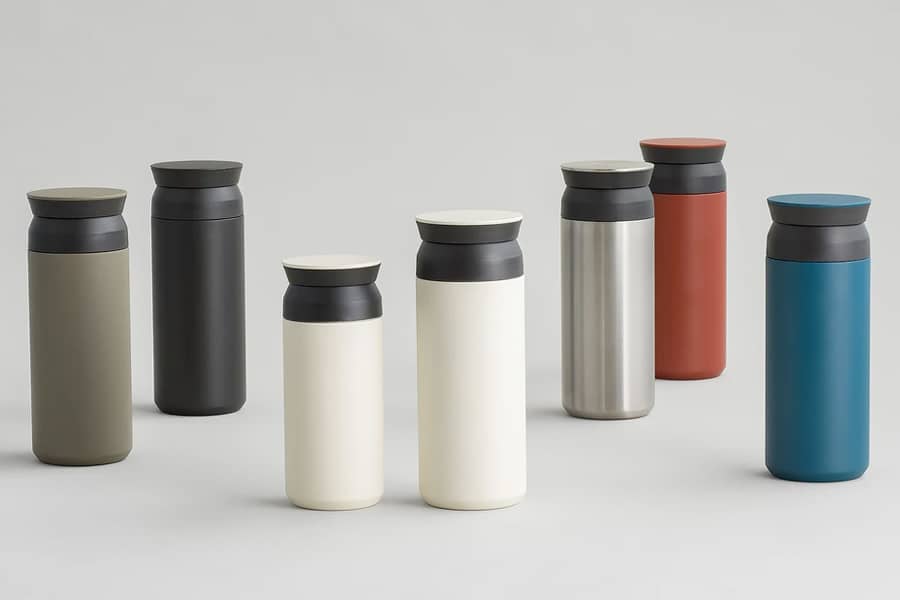 Kinto Travel Tumbler
The vacuum insulated Kinto Travel Tumbler is designed for dads who appreciate a variety of flavours at precise temperatures. Made in Japan, this Tumbler is constructed from stainless steel with the vacuum closer ideal for keeping coffee hot and water cold for up to six hours. The easy-sip cap catches ice cubes and releases the perfect amount of liquid at a time. The bottom line is a Kinto Tumbler is essential for your day-to-day, whether it's residing on a desk, in a backpack or secured in a cup holder. – From AU$43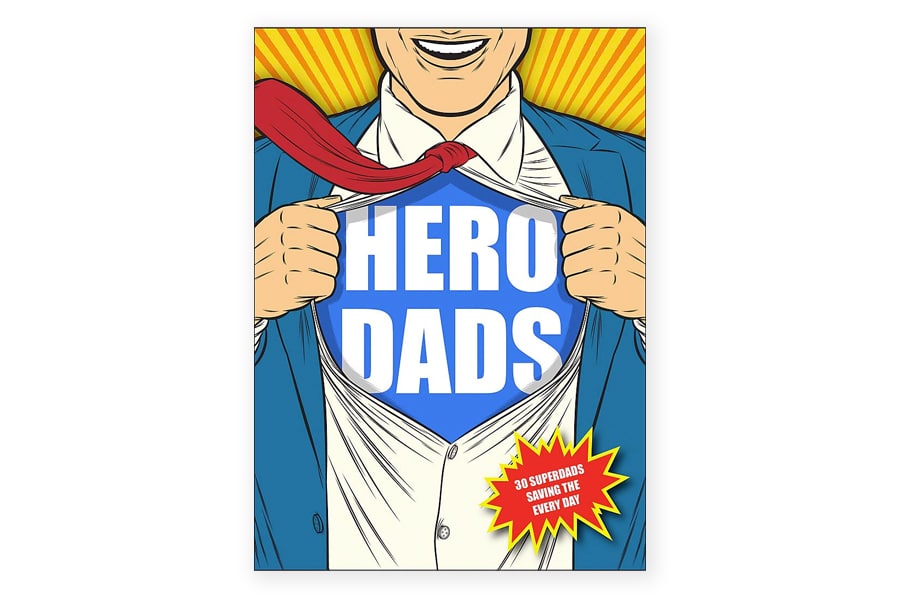 Hero Dads – The Book
Hero Dads celebrates the father figures who are loving and occasionally embarrassing. The men featured within this 128-page hardcover book embody the everyday heroism that comes with being a dad. From Steve Irwin to J R. R. Tolkien and Queer Eye's Karamo, these blokes have taught us to stand up for what's right, harness the power of imagination and laugh at ourselves even on our worst days. Hero Dads is a thank you to all the dads who carried us to bed, who checked the wardrobe for monsters and changed those dirty nappies even during Friday night football. – AU$20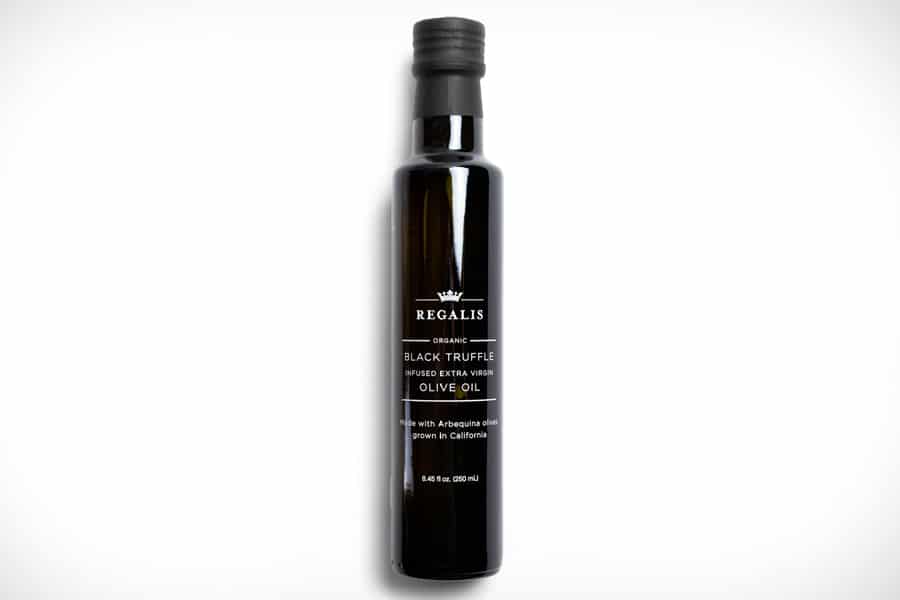 Black Truffle Oil
Truffle tends to elevate almost any dish, so drizzle some of this rich Black Truffle Oil on your hot chips, pizza, mash, popcorn, whatever you like and turn that treat gourmet. This particular example is made with estate-grown extra virgin olive oil from California that's been infused with Spanish black winter truffles, known for having a deep and powerful, savoury flavour. – US$22/AU$30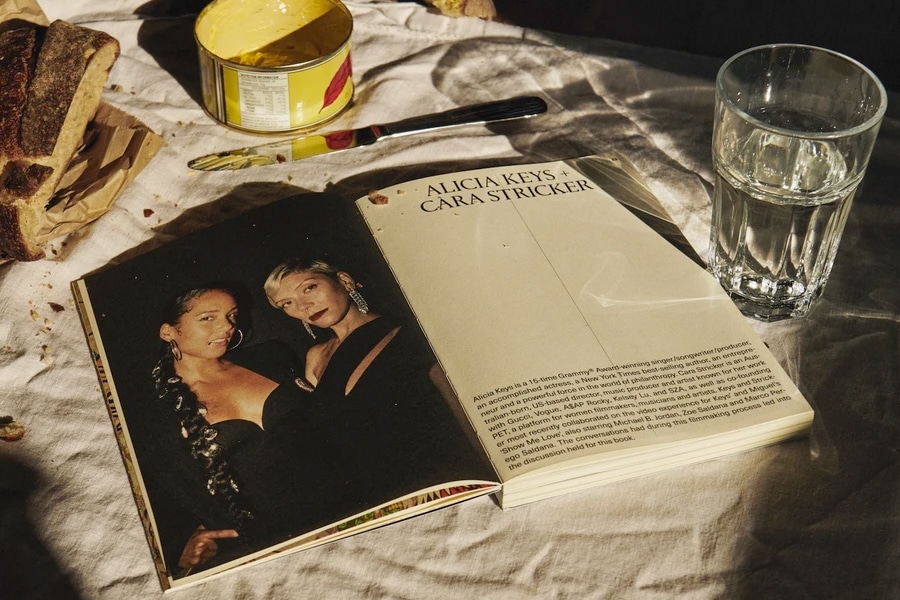 Semi Permanent 2020 Book 'Restless'
Australian events and creativity platform Semi Permanent debuts a remarkable new coffee table book in the form of 'Restless'. Equal parts showpiece and inspirational reading material, Restless contains interviews, ideas and frank discussions based around the single question: 'What does it mean to be restless today?' With over 200 pages of dialogue, dad will be hearing from Tame Impala founder Kevin Parker, Grammy Award-winner Alicia Keys, Aussie filmmaker Cara Stricker and Vogue Italia director Ferdinando Verderi among others. Restless is a compendium of viewpoints from heroes near and abroad. – AU$30
You'll also like:
Father's Day Gift Guide 2020 – The Fitness Freak
Father's Day Gift Guide 2020 – The Watch Lover
Father's Day Gift Guide 2020 – The Music Lover
More Father's Day Gift Guides