With Father's Day approaching fast, it's time to start thinking about the perfect gift to get your dad. Dad's are special, and they deserve a special something to commemorate the long and, at times, tiresome years of being an amazing father to you. Finding a good lift can be hard work, but luckily, we're here to help. Here is our Father-s Day gift guide. 
You'll also like:
Father's Day Gift Guide 2021 – The Stylish Dad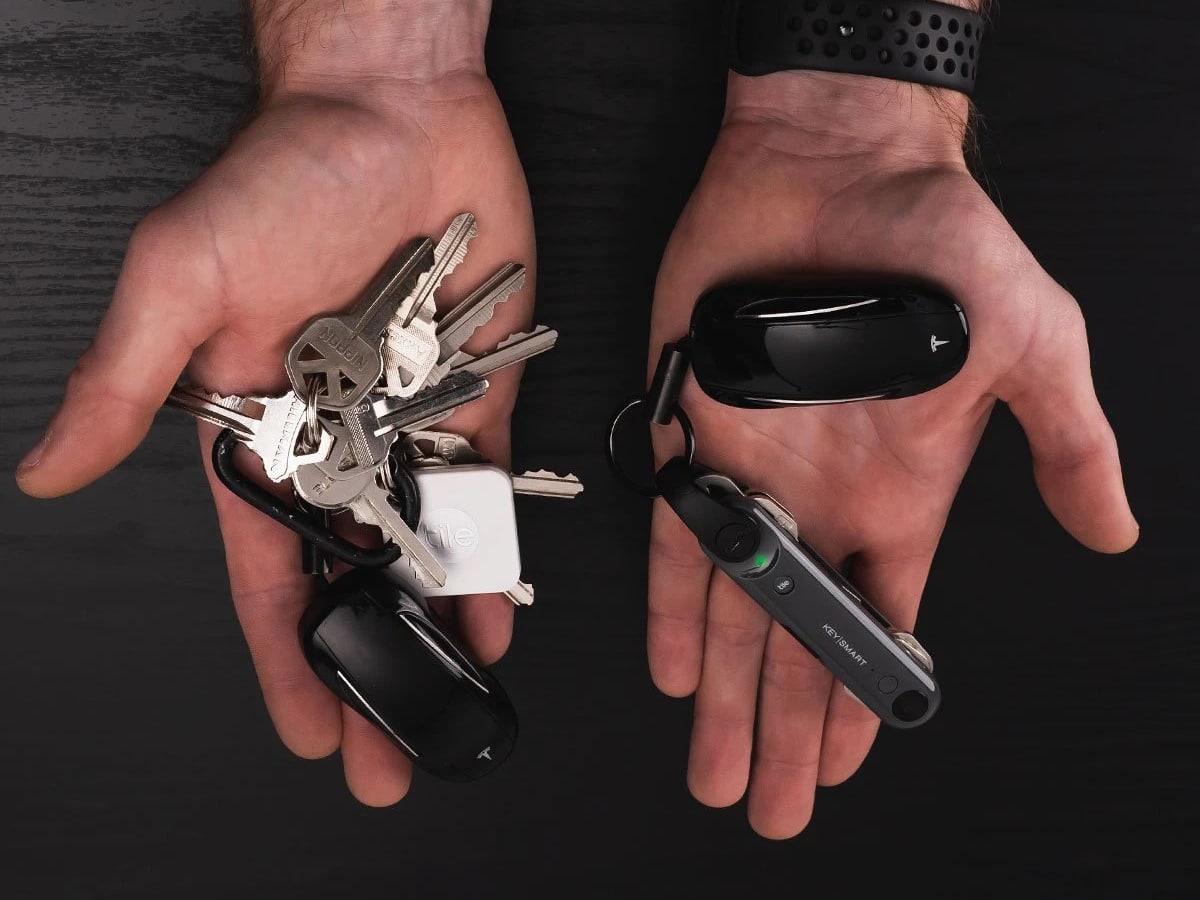 KeySmart Max with Built-in Tile Tracker
Complex problems often have simple solutions, and this modern tool can help streamline what you carry every day. The KeySmart Max will help you locate your lost keys and phone, utilising loud ringtones. It also has space to store and organise up to 14 keys! There is also a flashlight and plenty of other useful tools to help you from day to day.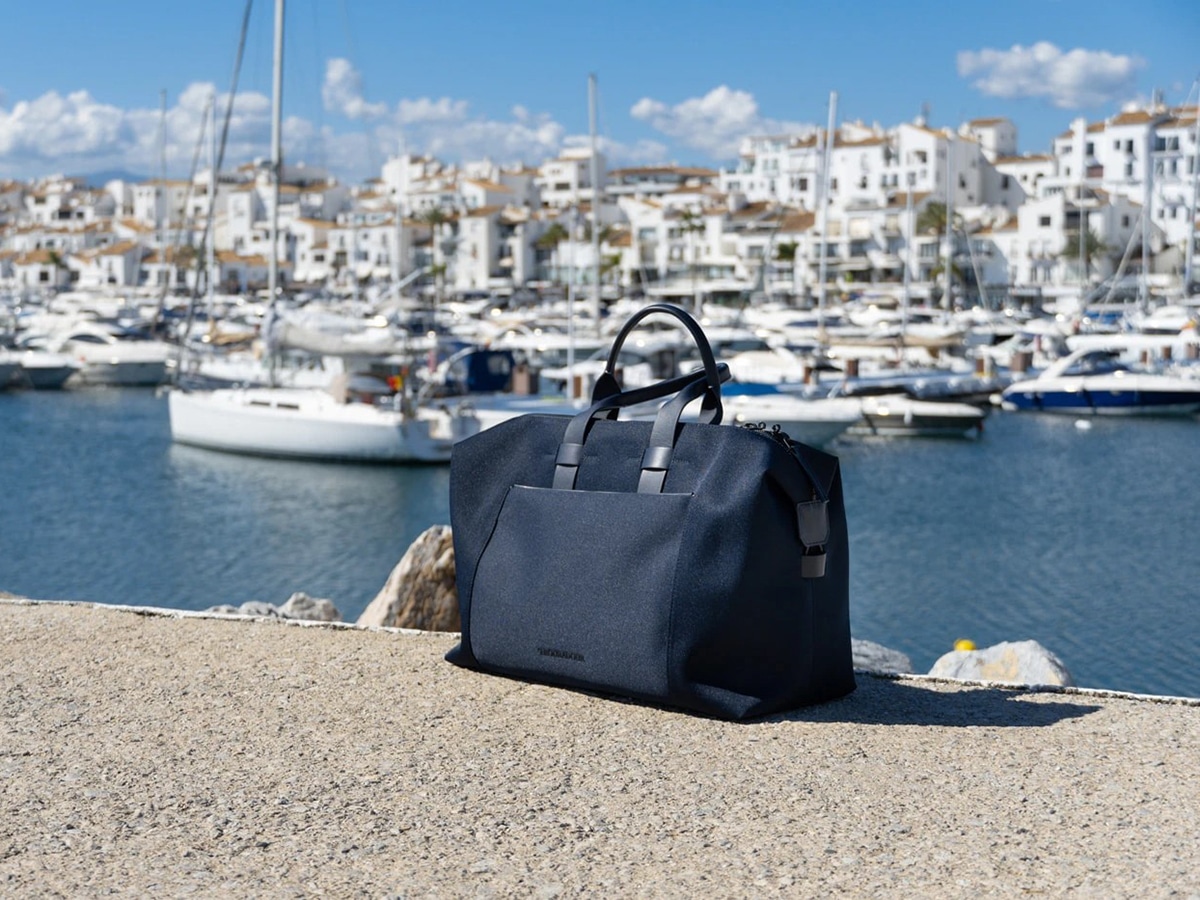 Troubadour Adventure Weekender Bag
If your dad is looking for a versatile bag, this is a top pick. The bag is made from premium vegetable-tanned leather and is incredibly lightweight, easily used for both business or casually. There are plenty of pockets and adjustable features, so it's perfect for any dad, whatever the occasion.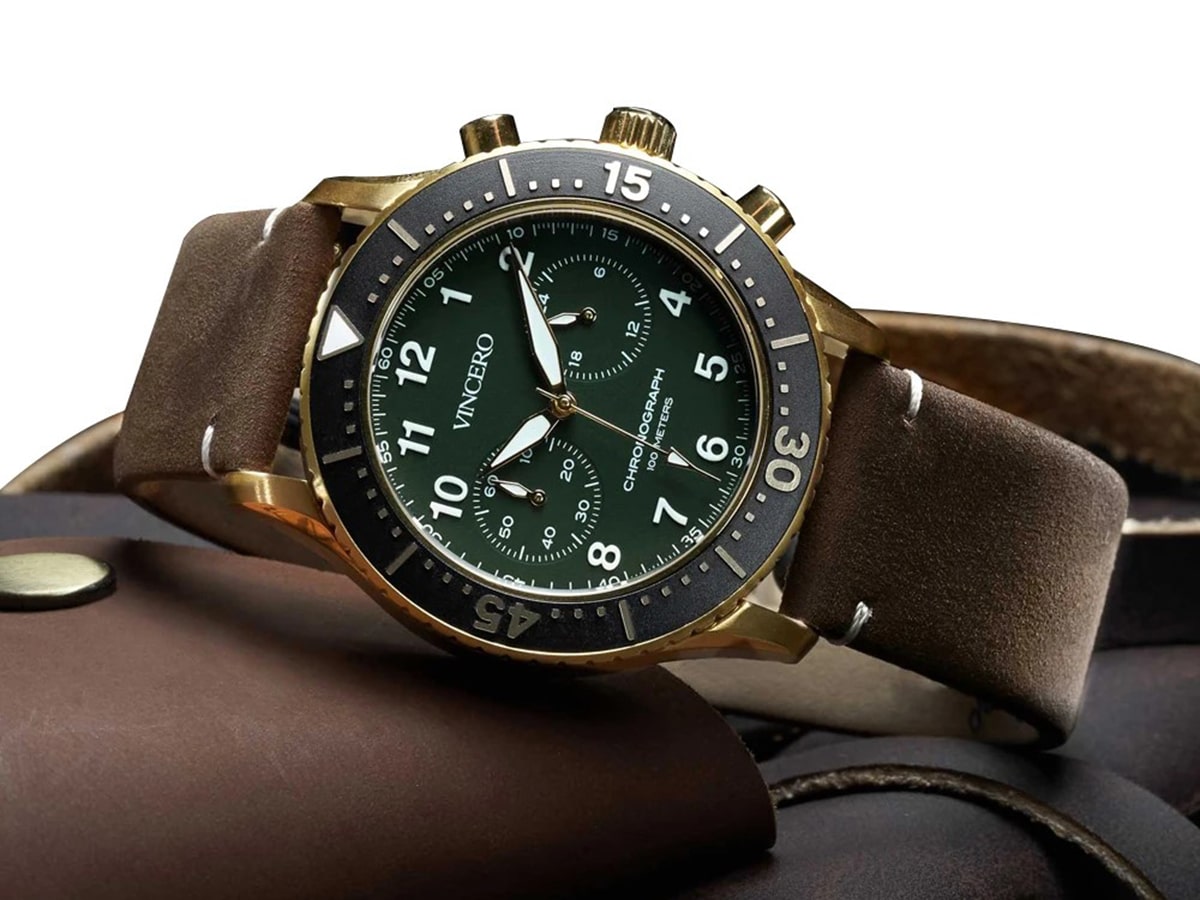 Vincero The Outrider Watch
Does your dad like to make a statement? The Vincero watch is one of their best, bold original styles and will undoubtedly add class to your dad's look. The watch not only looks good but is water-resistant and has an interchangeable strap, so your dad can't complain about practicality!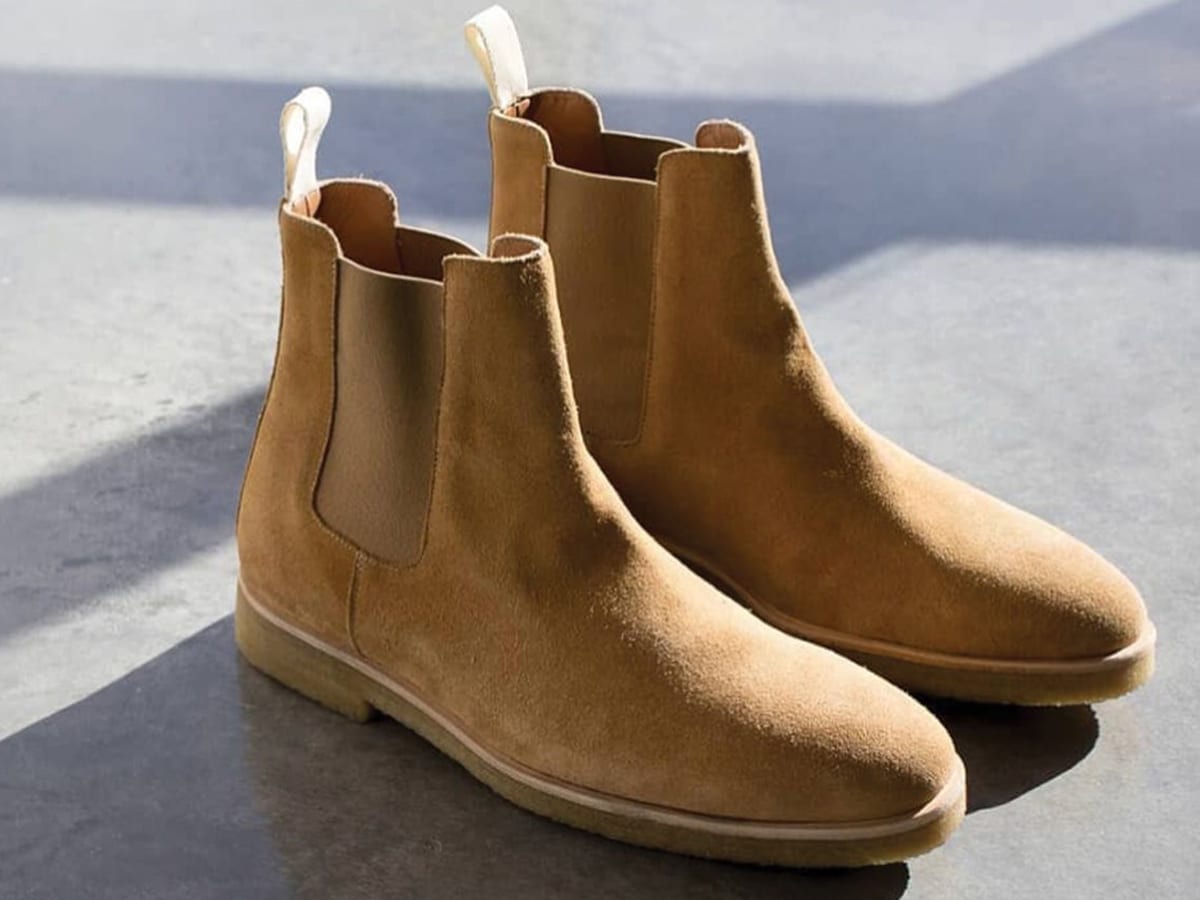 Oliver Cabell Chelsea Boot
If your dad's boots are looking a bit old and ragged, consider getting him a pair of these Oliver Cabell boots. The boots are handmade in Spain using old-school techniques. The material is a stunning vegetable-tanned leather- the perfect treat for your dad this Father's Day.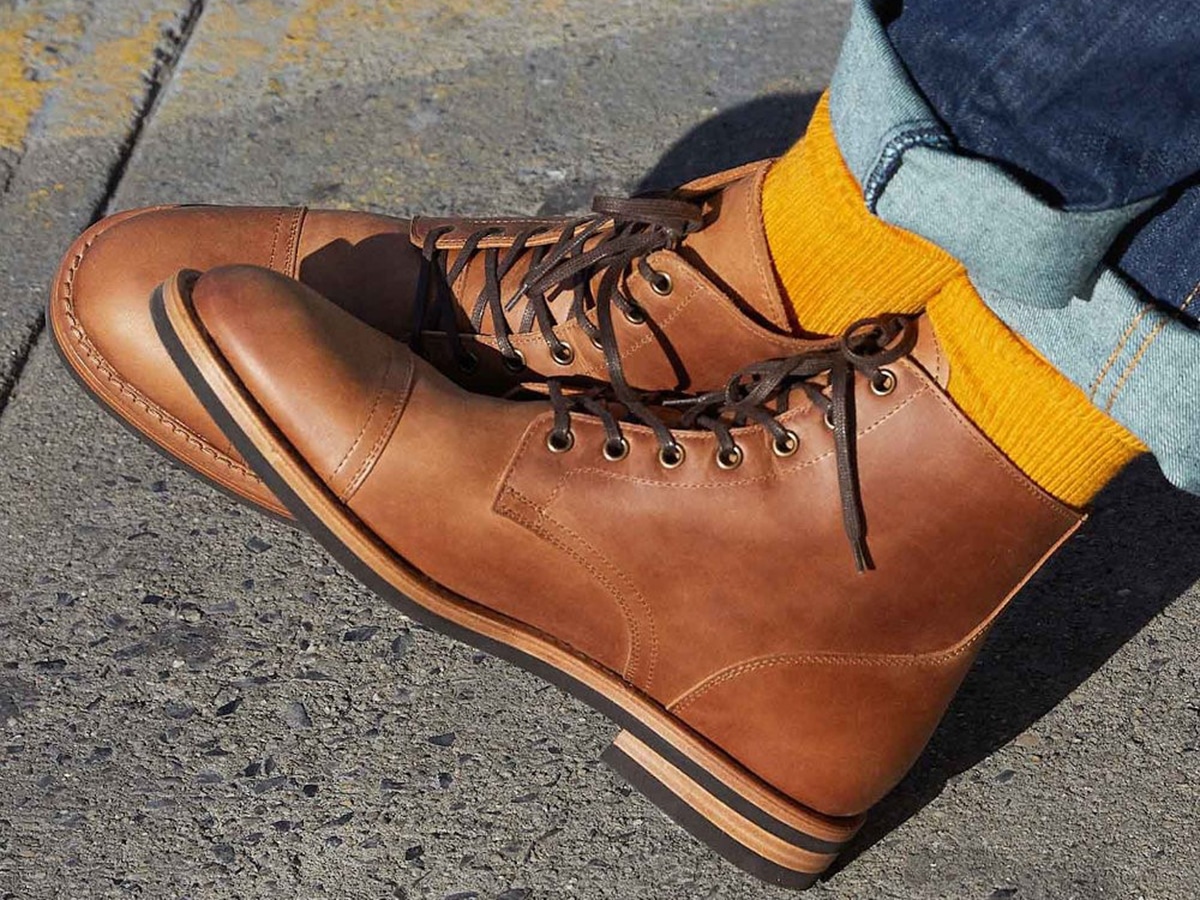 Oliver Cabell SB1 Boots
Some more options for boots if your dad is picky- the SB1 Boots are a beautiful combination of design, aesthetics and functionality. The shoes exude a timeless, vintage appeal that we guarantee your dad will love.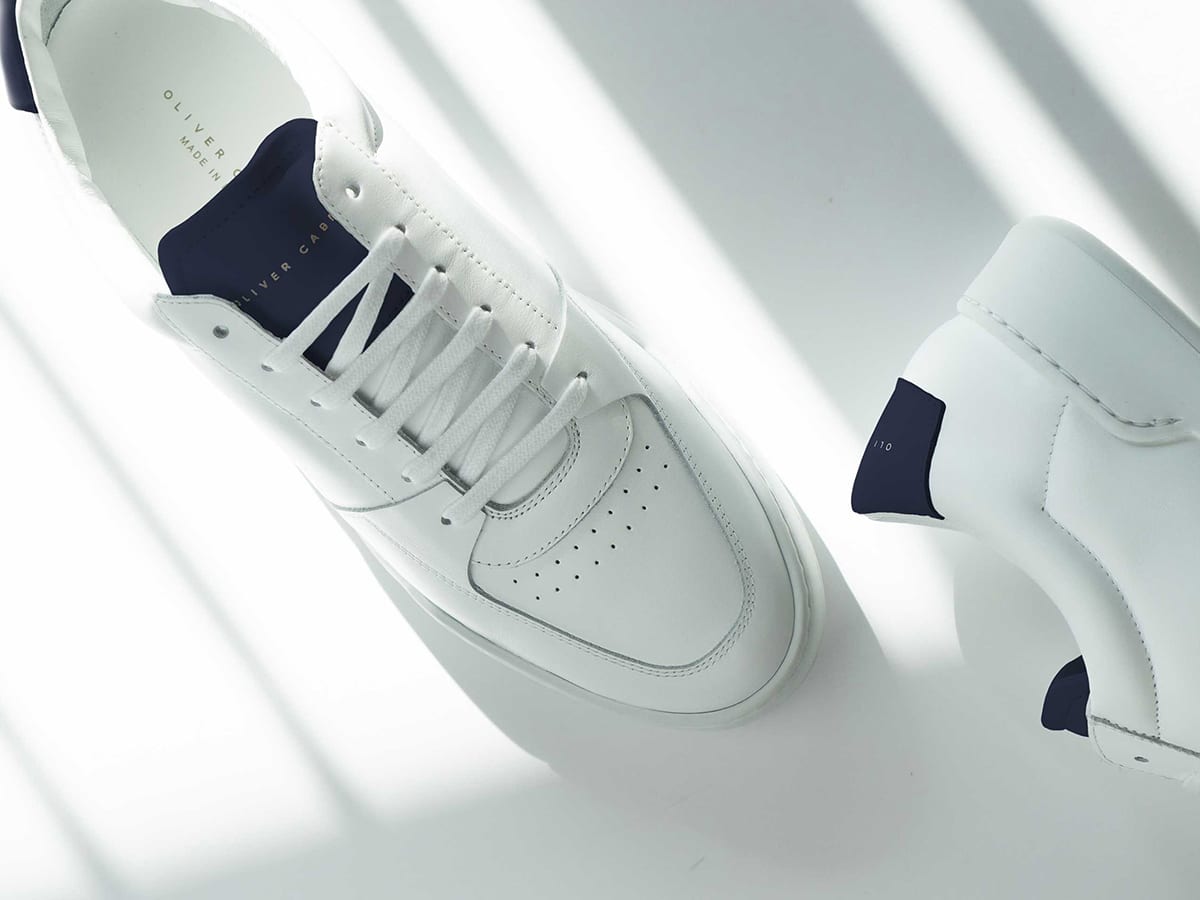 Oliver Cabell Court Sneakers 
More sneakers to add to the list, the court sneakers from Oliver Cabell are some of the most versatile shoes out there. They prioritise comfort over anything else whilst still managing a sleek, classy look. They are all white and are made from calfskin leather, meaning they can withstand most of your dad's antics!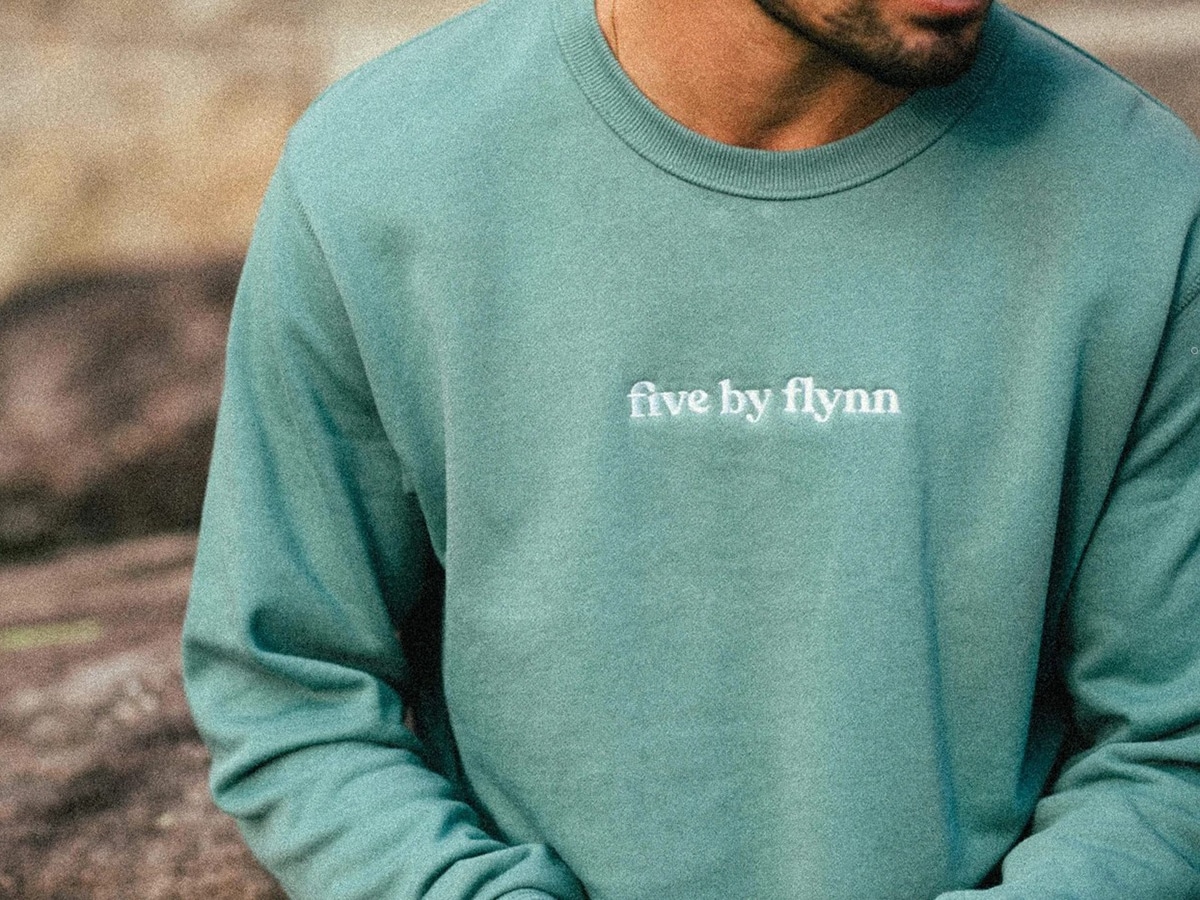 Five By Flynn Crew Neck Jumper
Trying to get your dad to look fashionable is hard at the best of times, but Five By Flynn makes it that little bit easier. Their crew neck jumper is one of their most versatile wears, made of 100% premium cotton and with a slightly oversized fit, it is comfortable without sacrificing looks. The stunning sea-green shade of the jumper is the perfect addition to any wardrobe.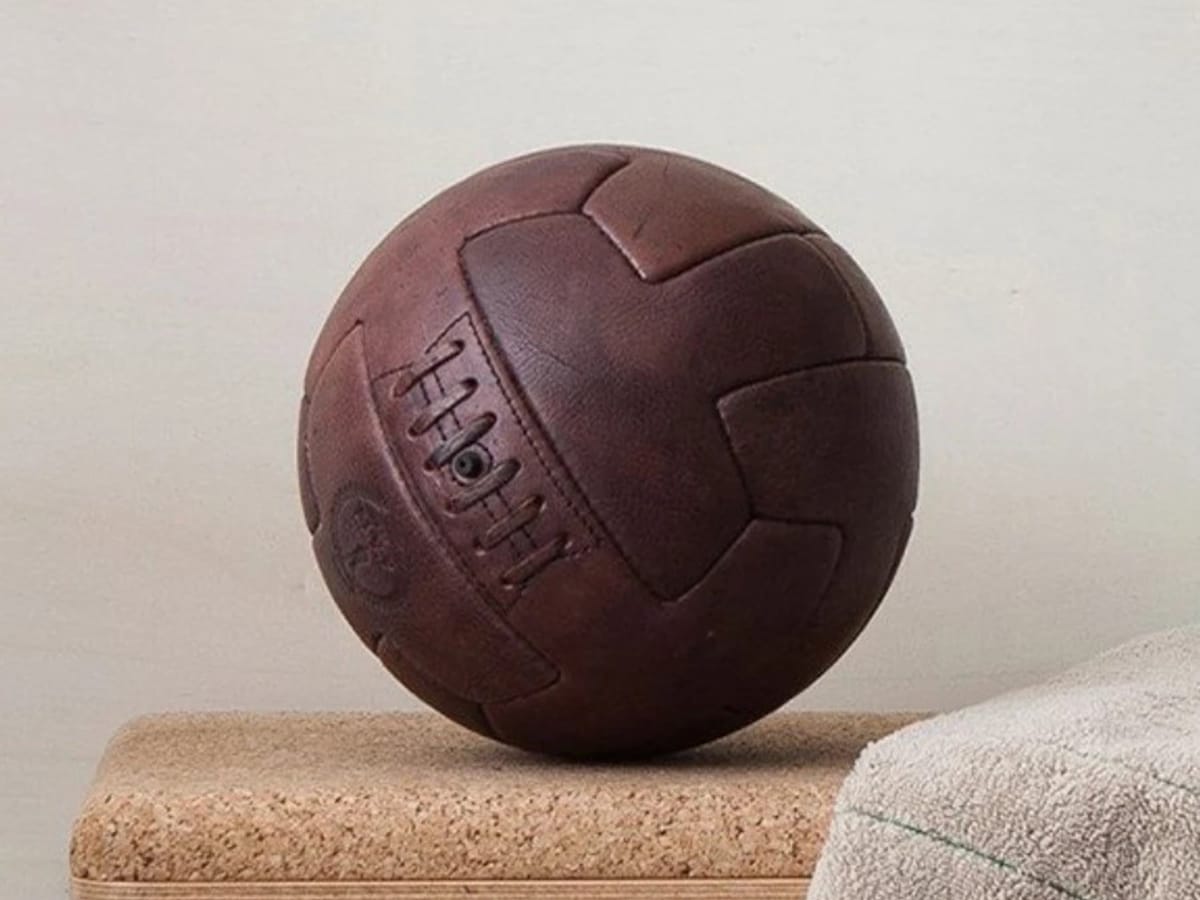 Modest Vintage Player Heritage Leather Soccer Ball
If your dad is a soccer fan, then you'll know the joy that a gift like this will bring. The soccer ball is beautiful, functional and designed to be kept for years to come. The ball features a 1950s panel style and is hand-crafted using 100% genuine heavy-duty cowhide leather. It even comes with a gift bag so you can cart it around in style!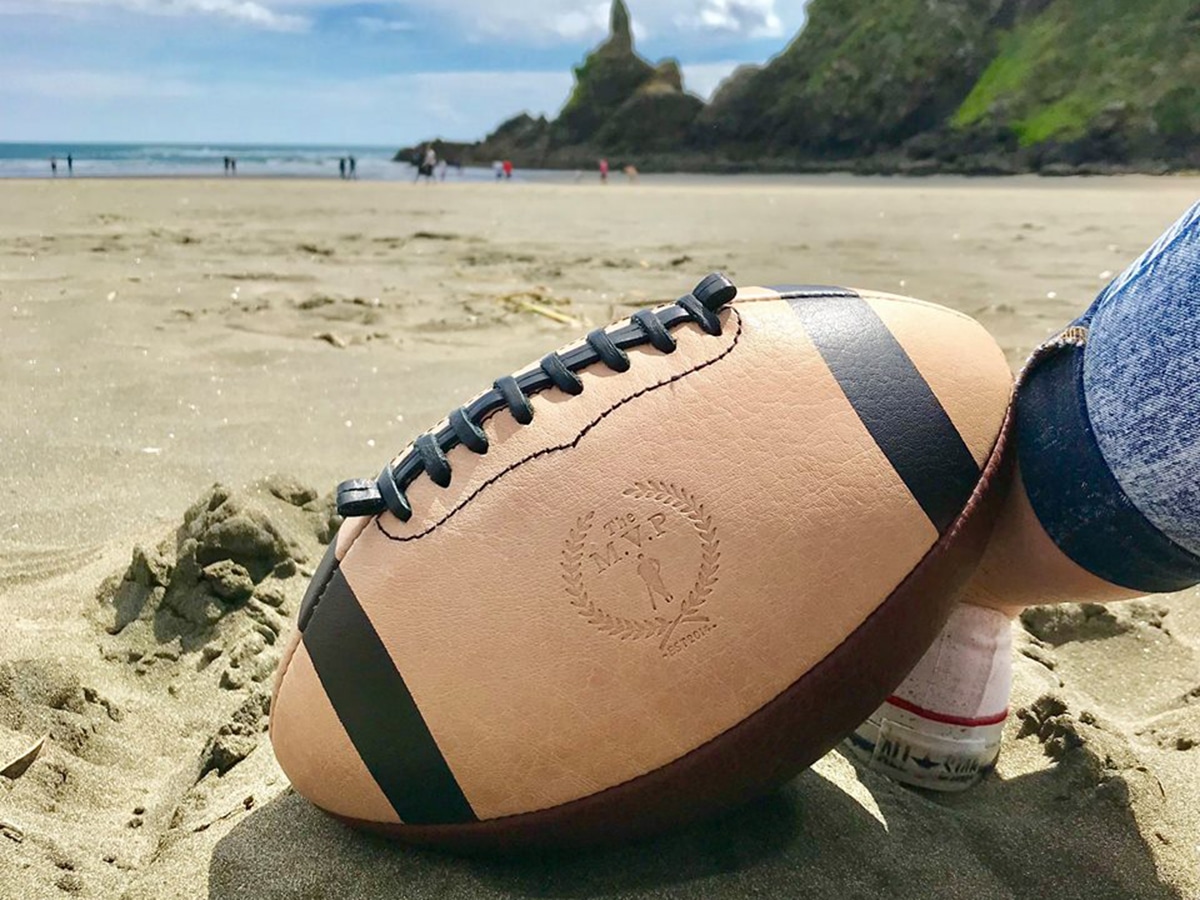 Modest Vintage Player Retro Leather Rugby Ball 
Much like the soccer fans out there, if your dad is a rugby fan, expect this unique gift to provide the same priceless joy. Watch your dad's face light up as you hand him this hand-crafted retro rugby ball made from 100% genuine heavy-duty cowhide leather. The ball is a size 5, and it has an embossed MVP logo. This ball also comes with an MVP branded natural cotton gift bag.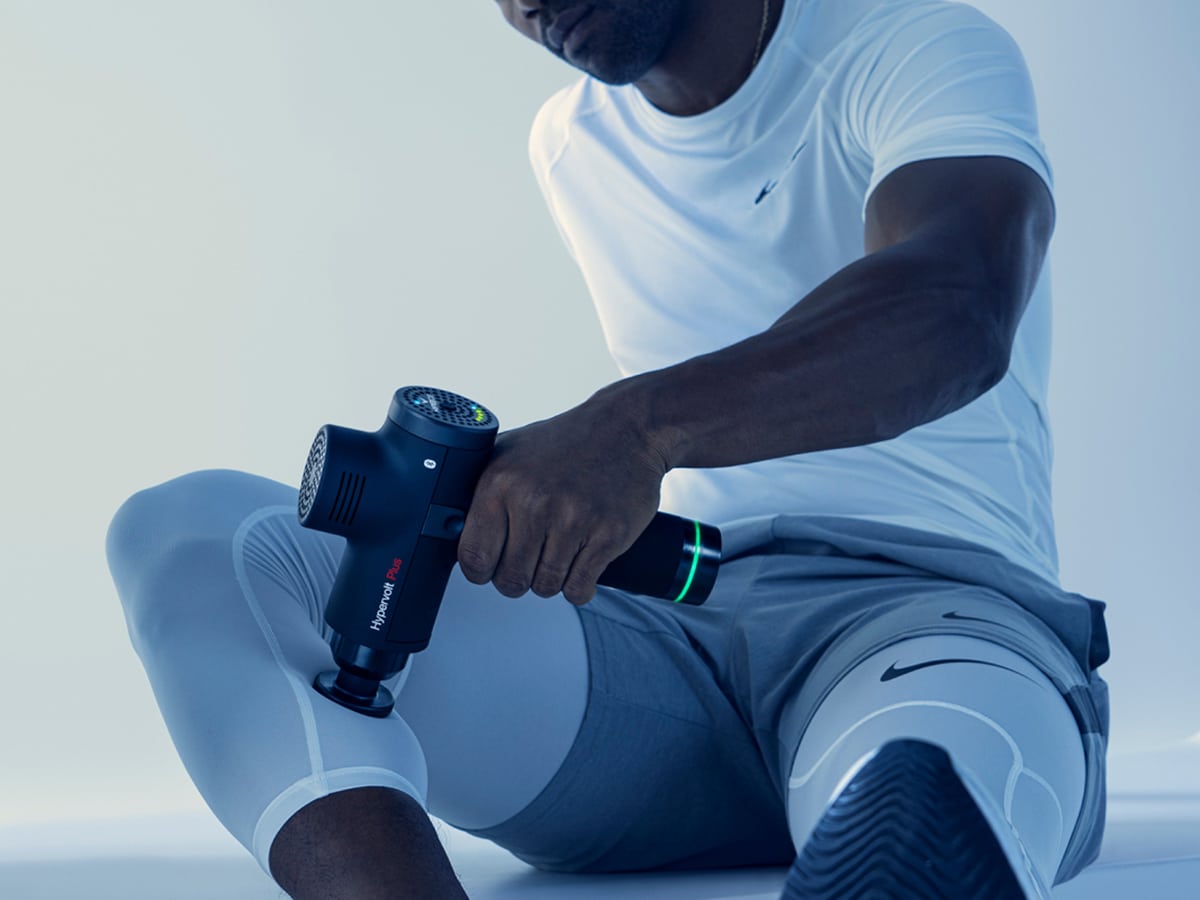 Hypervolt Plus Massage Gun
Is your dad in need of a massage? Luckily, HyperIce creates massage guns that help you move better, feel better, and reach your full potential. This Massage gun is the perfect combination of performance, variability, and increased power. After gifting this to your dad, you can hope he never complains about aches and pains again!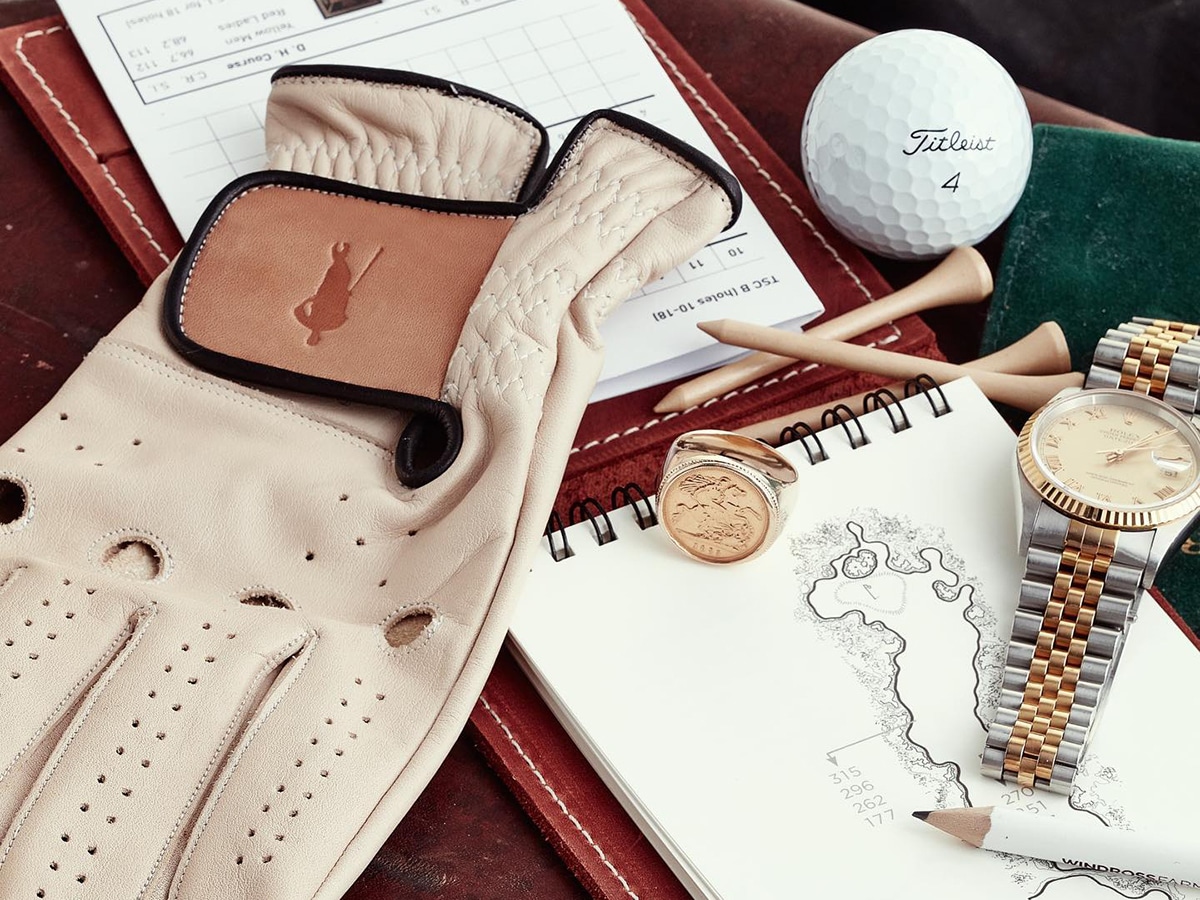 Modest Vintage Player Leather Golf Gloves 
You can never have too many golf accessories, and vintage leather gloves are one of these must-haves for all golf enthusiasts. The vintage design exudes luxury and class, and the leather finish provides comfort, durability and practicality all in one. Perhaps purchasing a pair of these for your dad will help him out on the green!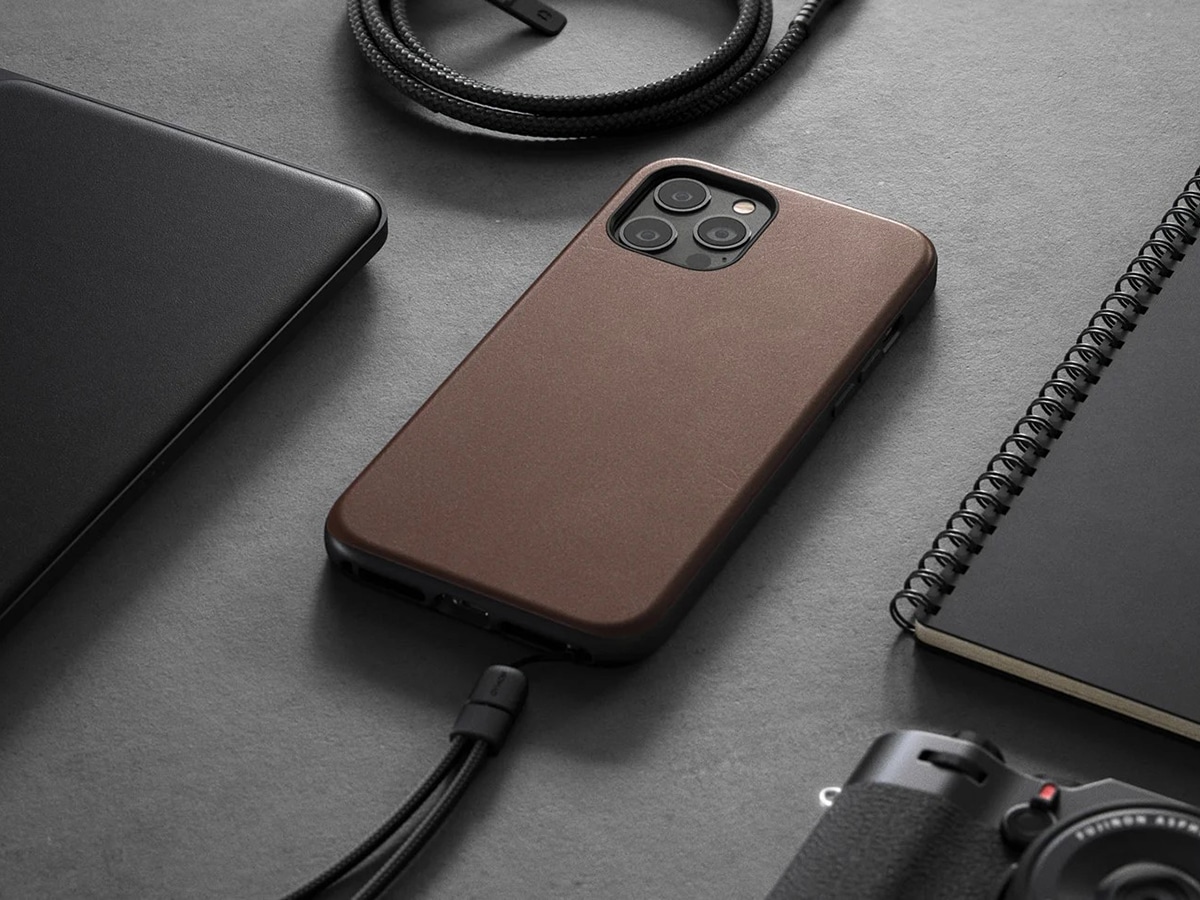 Nomad Leather iPhone Case
Help keep your dad's phone protected with this Nomad Leather iPhone Case. We all know how clumsy our dads can get from time to time, and this phone case is as sturdy as it is stylish. They come in a wide range of leather shades, so you're bound to find the perfect match for your dad's tastes.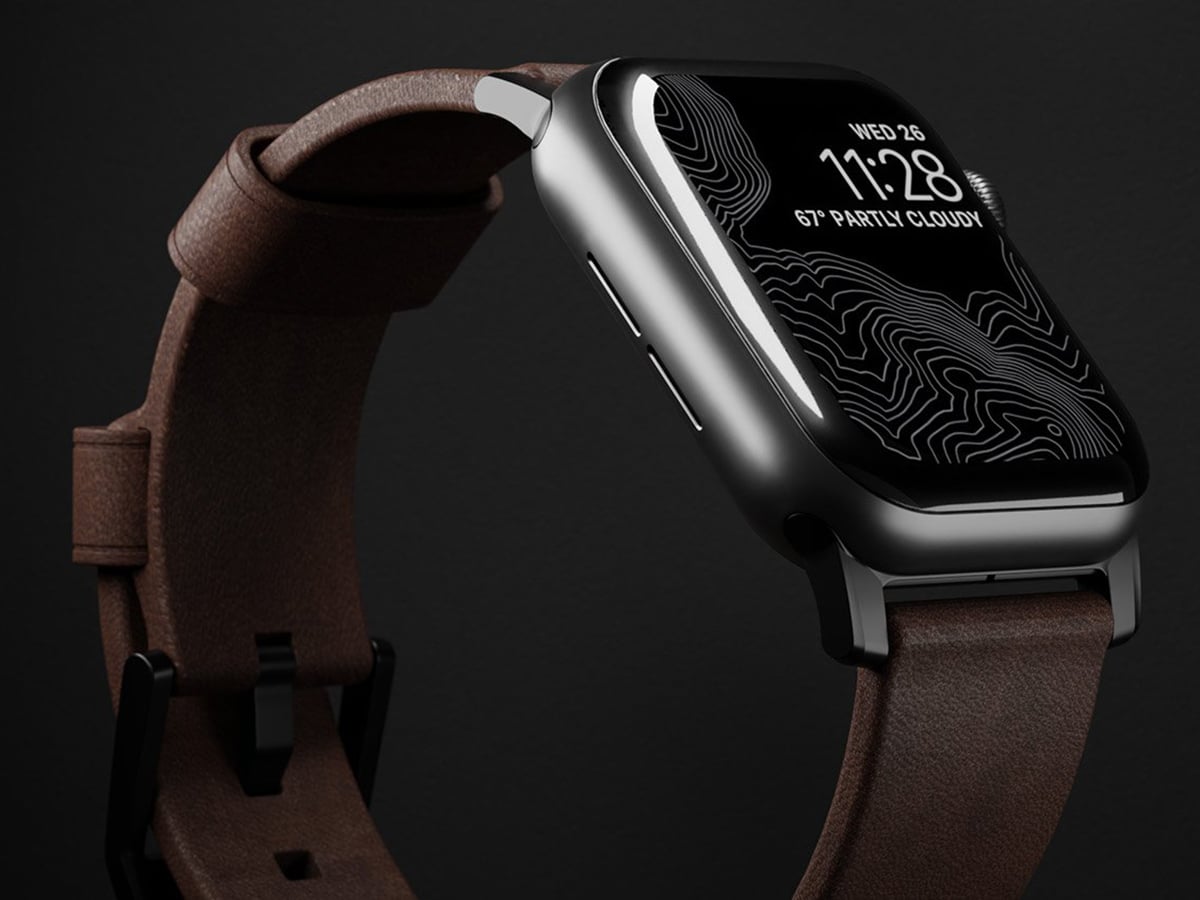 Nomad Apple Watch Straps
If having an apple watch wasn't flashy enough, how about getting your dad a watch strap to jazz it up that extra bit more? The straps are custom designed to give your dad's Apple Watch a unique look while providing the ultimate utility and durability. The straps come in leather and rubber designs.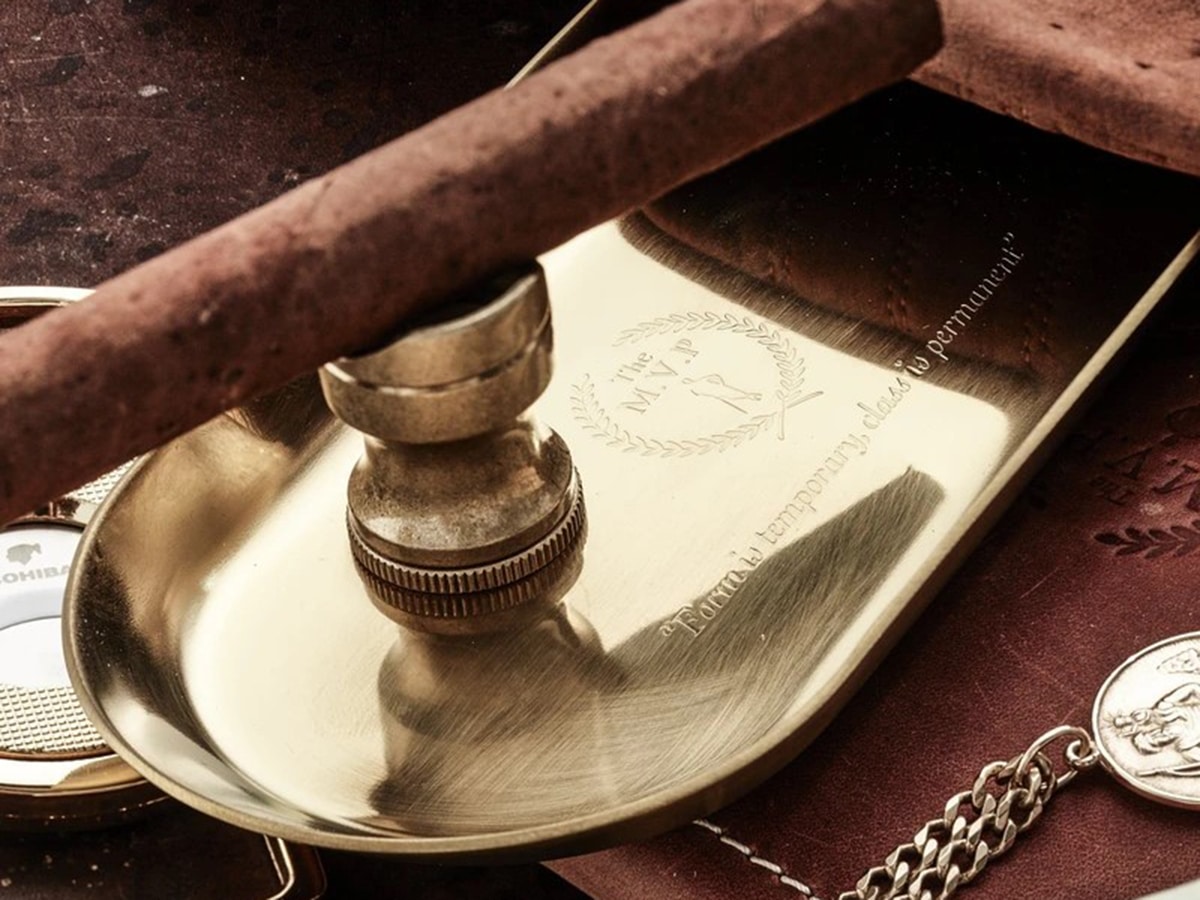 Modest Vintage Player Gold Steel Tray + Cigar Holder 
Add a bit of luxury to your dad's home with this vintage player gold steel tray and cigar holder. The beautiful piece makes for the perfect accessory and is a functional spit for your dad to store his accessories. The best bit – the cigar holder is magnetic! 
More Gift Guides:
Father's Day Gift Guide 2021 – Watch Lover
Father's Day Gift Guide 2021 – The Golfer
Father's Day Gift Guide 2021 – Tech Head
Father's Day Gift Guide 2021 – The Fitness Freak
View all of our 2021 Father's Day Gift Guides