During these trying times, it's more important than ever to show dads, husbands and father figures that we appreciate them and their efforts. Our Father's Day gift guide for The Entertainer is perfect for those who are proud to be loud and love nothing more than hosting lunches, dinners or having the mates around for footy and drinks. Although certain restrictions may put a hold on those bonding sessions, gifting any of the incredible ideas below means Dad is ready to host and mingle as soon as possible.
You'll also like:
Father's Day Gift Guide 2021 – Tech Head
Father's Day Gift Guide 2021 – Photography Fiend
10 Stylish Staples for Dapper Dads this Father's Day
You can check out all our 2021 Father's Day Gift Guides here

Woodford Reserve Double Oaked Bourbon Whiskey
In partnership with Woodford reserve
Woodford Reserve Double Oaked is ideal for tastemakers and father figures alike, thanks to its silky smooth texture and abundant flavours. This award-winning bourbon is a captivatingly complex drop composed of grain, wood, spice, fruit and floral notes, among many others.
Matured in multiple charred oak barrels to ingrain the sweet oaky characteristics, this deep golden liquor is as rich as it's warming.
Drink neat, on the rocks or enjoy with your favourite mixer. We won't judge. If you're looking for some drinkspiration, mix up an old fashioned. You can't go wrong with this cocktail classic. Pour one for the old man thanking him for his service. Just be sure to top up your own before the bourbon is put away or placed on display. – AU$80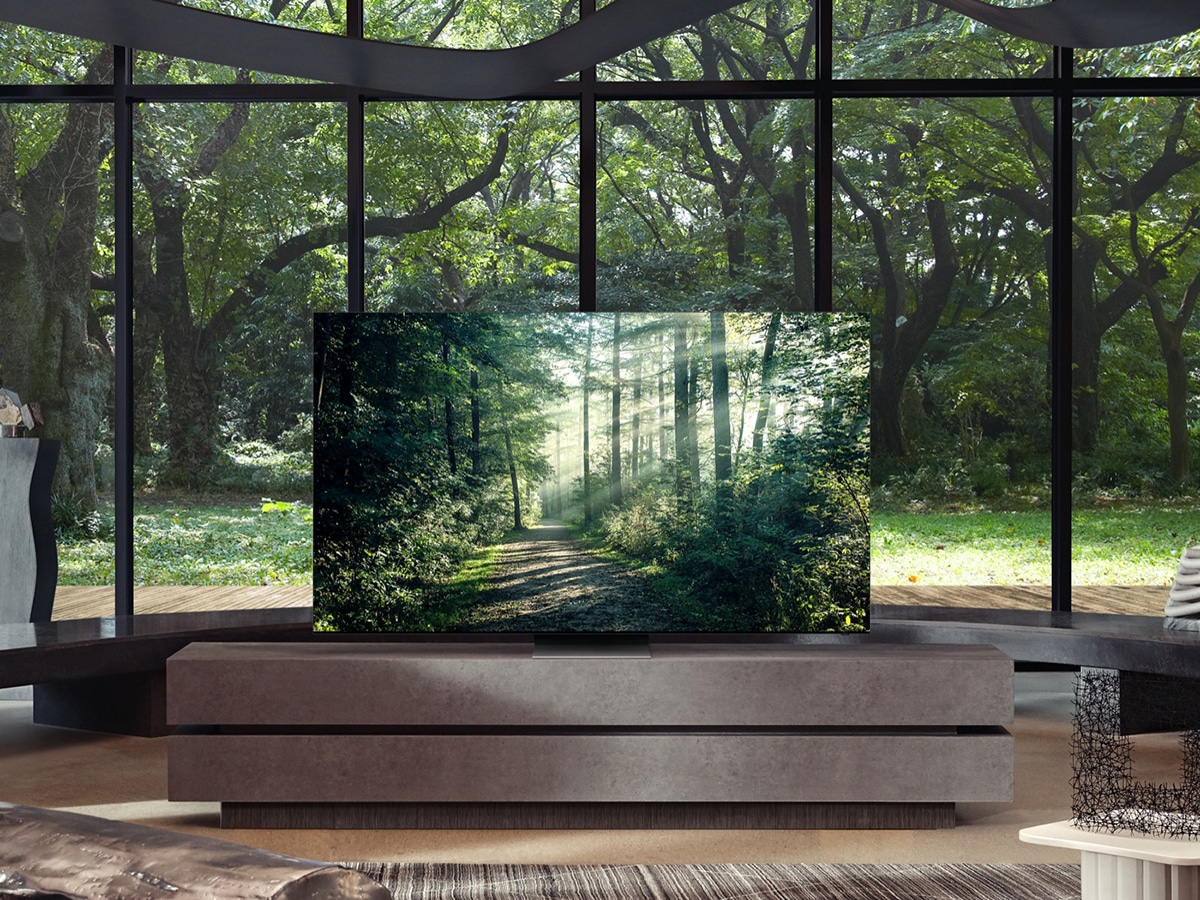 Samsung 75″ NEO QLED 8K Smart TV
It really doesn't get better than a 75-inch Samsung TV with a QLED 8K display. This incredible smart TV is future-proofed against new technologies. So, when 8K becomes standard, you will be well and truly ready to go. Its stunning picture is achieved without the need for a bezel, and anti-glare technology means the blinds can stay open next time you're delving into dark films. This TV is the future. What else is there to say? – AU$7,195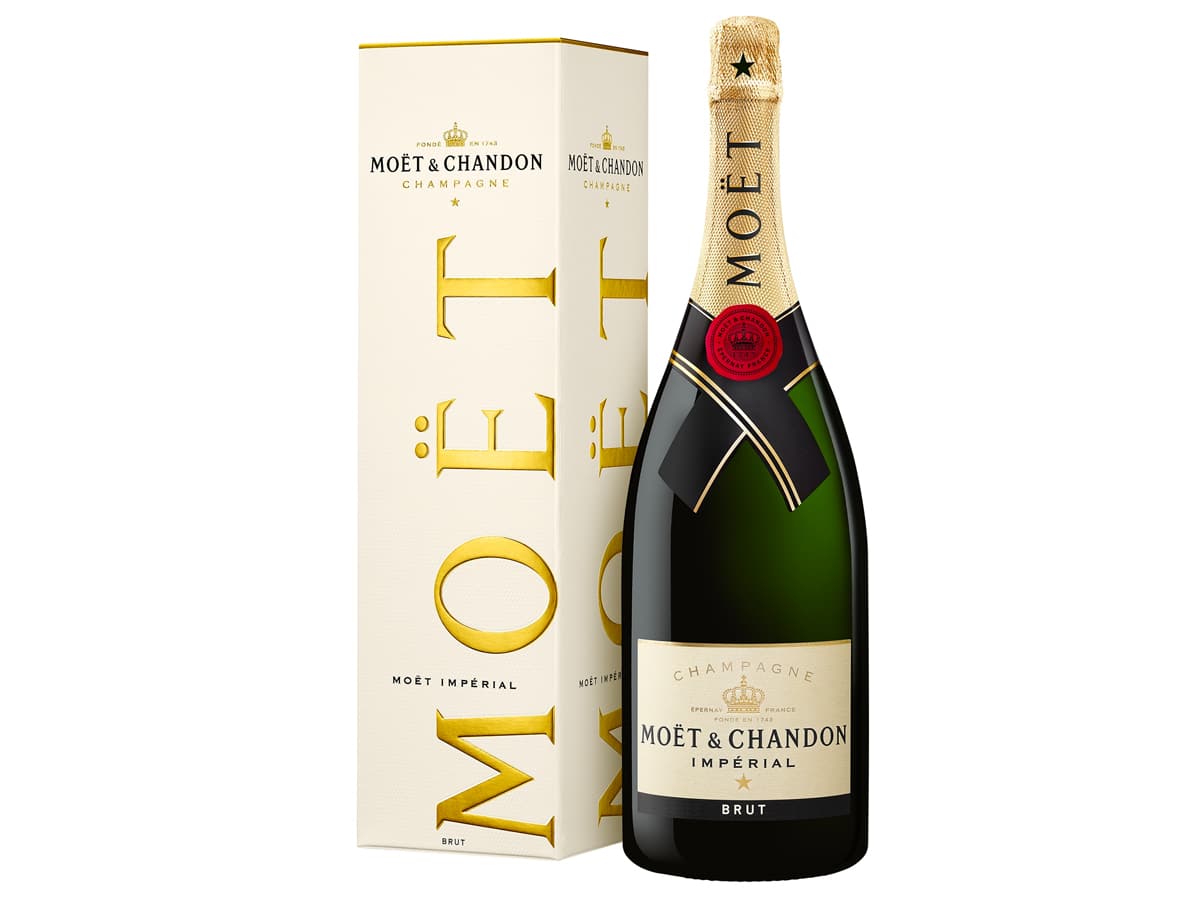 Moët & Chandon Brut Impérial Magnum
Pop the cork and raise a glass to the father figure in your life or the husband who helps keep the wheels of your household spinning. The Moët & Chandon Brut Impérial Magnum is 1.5 litres of joy. Expressively bright fruit flavours give way to an elegant and mature finish. It's the perfect balance of Pinot Noir, Chardonnay and Pinot Meunier. Plus, the Magnum size of the bottle means you won't have to stop at just one glass! – AU$179.99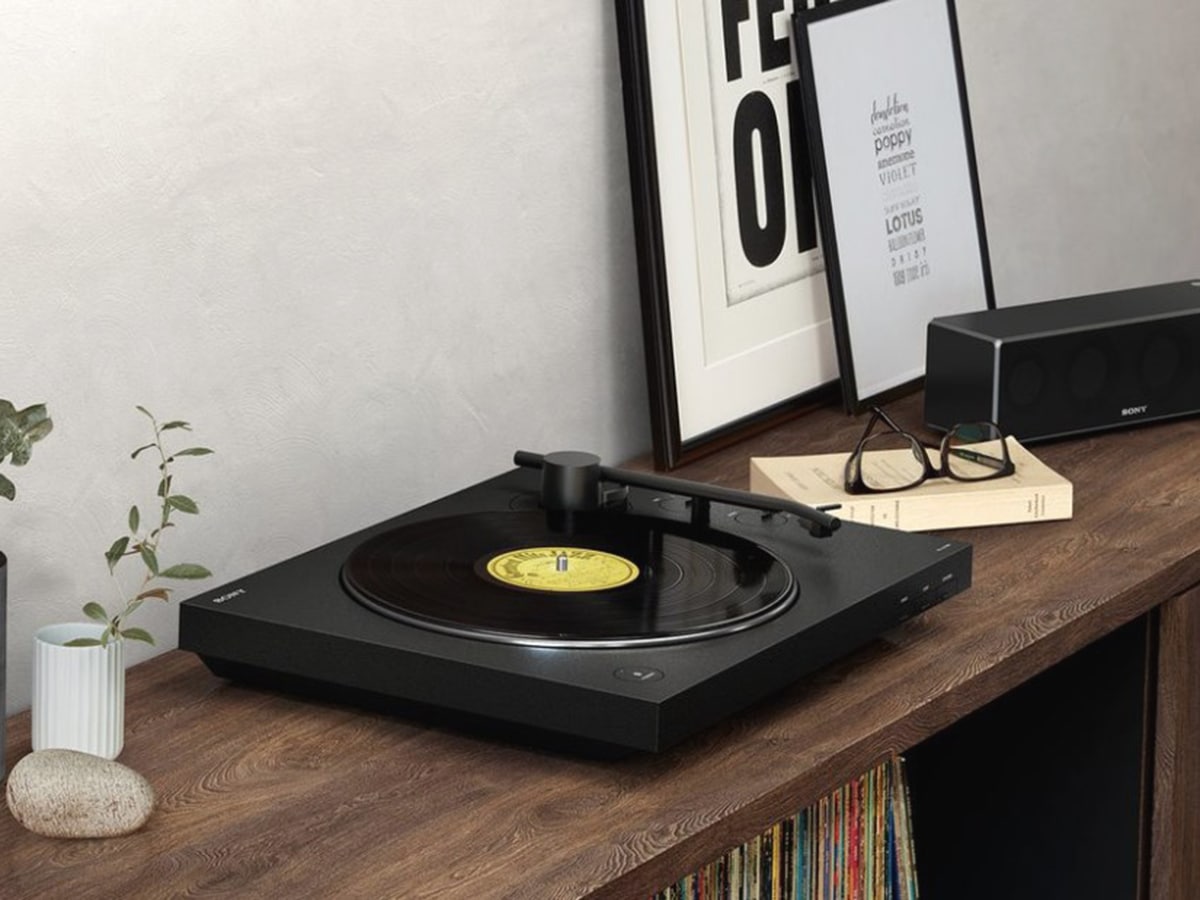 Sony PS-LX310BT Turntable
It's a well known fact that music sounds better on vinyl. So give dad the gift of clear, natural-sounding music thanks to the Sony PS-LX310BT Turntable. This slim, modern Bluetooth record player is the perfect way to rediscover favourite albums. Through display-worthy LPs, the old man will be once again deep-diving into the rich dynamics and accurate reproductions of classic and contemporary tunes – AU$299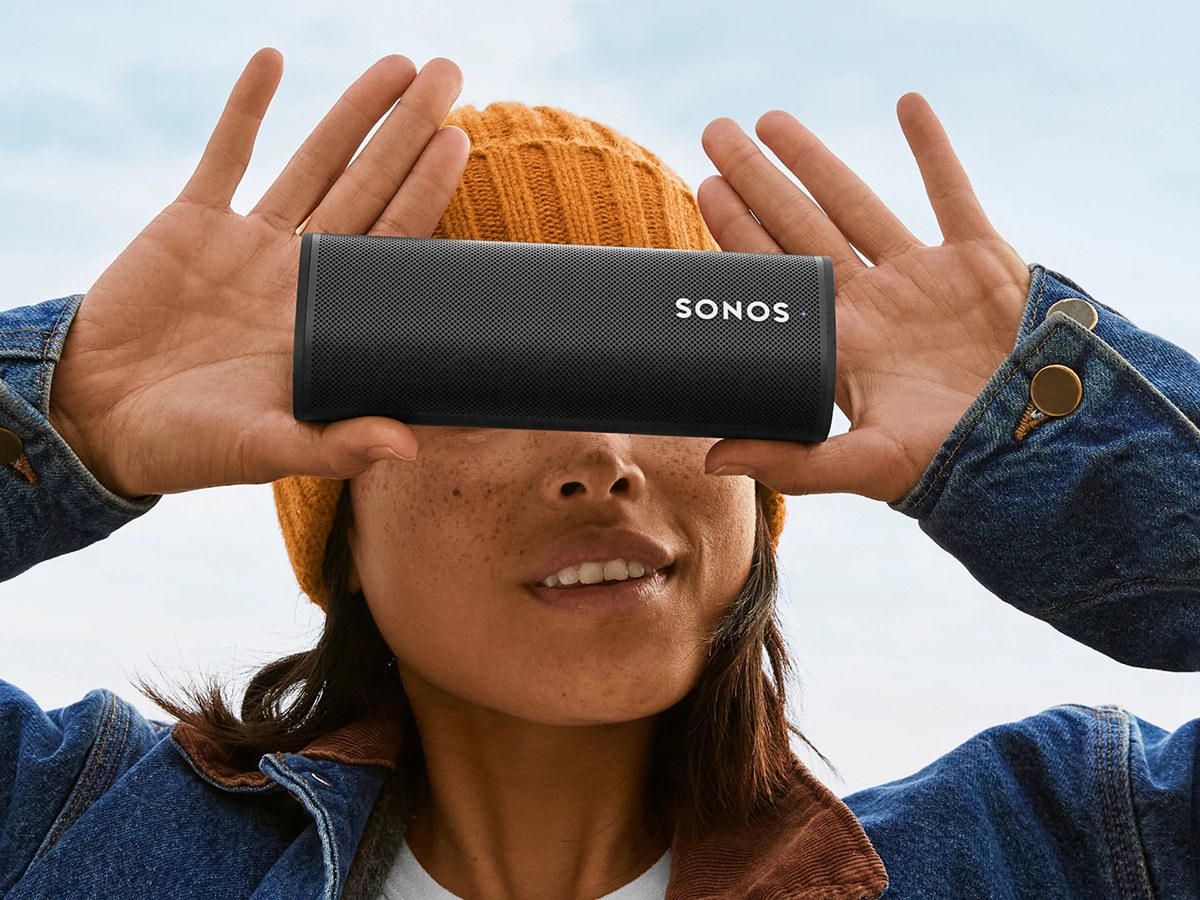 Sonos Roam Portable Speaker
Big sound comes in a small package thanks to the Sonos Roam portable smart speaker. Pairing contemporary design with waterproofing and up to 10 hours of playtime, take this wireless speaker to the beach, on a boat, or just place it on a shelf and connect with others for multiroom listening. Sonos is renowned for its premium audio performance, and Roam offers clarity, depth and fullness that defies expectations. – AU$279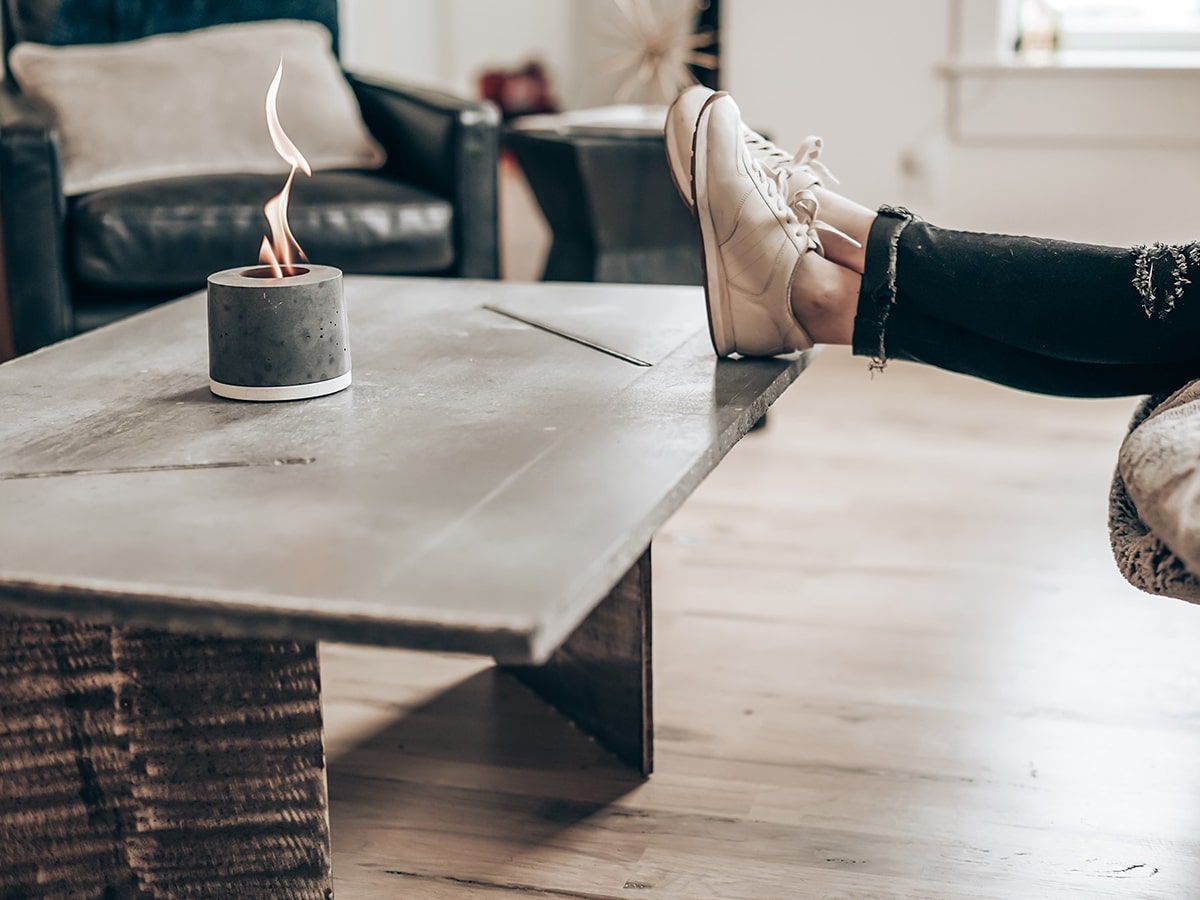 FLIKR Tabletop Fireplace
The aesthetically pleasing nature of the fireplace makes these timeless features highly desirable yet unobtainable in most housing situations. That's where the FLIKR Tabletop Fireplace comes in useful. This surprising Huckberry discovery is a safe and portable way to incorporate the ambience of a functioning fire in the home. Made from concrete, this small accessory brings a touch of class and endless allure to any room or outdoor entertainment area. – US$95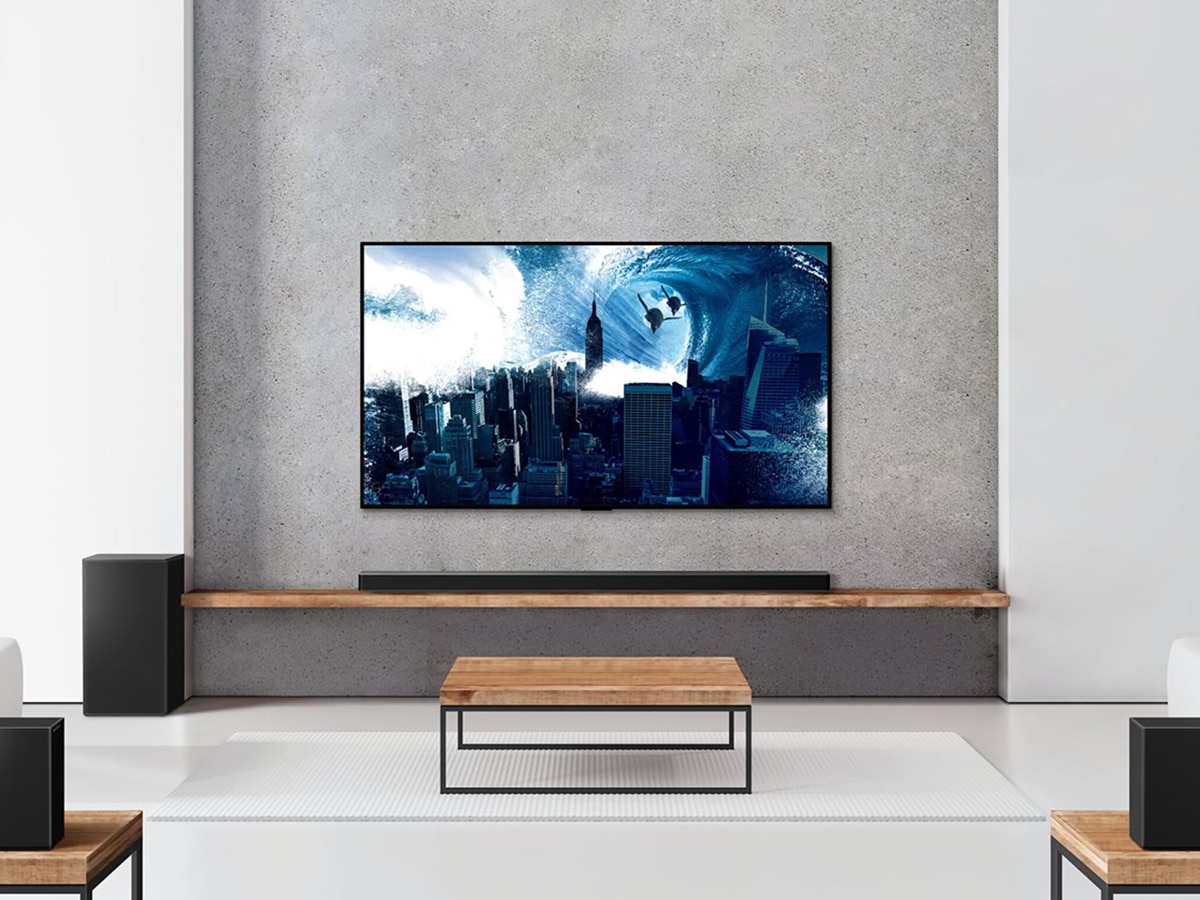 LG SP11RA 7.1.4ch Soundbar
Your new 8K TV is lacking is a 7.1 channel virtual surround soundbar with Dolby Atmos technology. That's where LG comes in. This premium soundbar does what TV speakers cannot. It creates an immersive audio experience thanks to the built-in speakers and subwoofer. From film and streaming to gaming and live sports, this LG soundbar puts the 'awe' into audio entertainment at the risk of sounding cheesy. – AU$1,749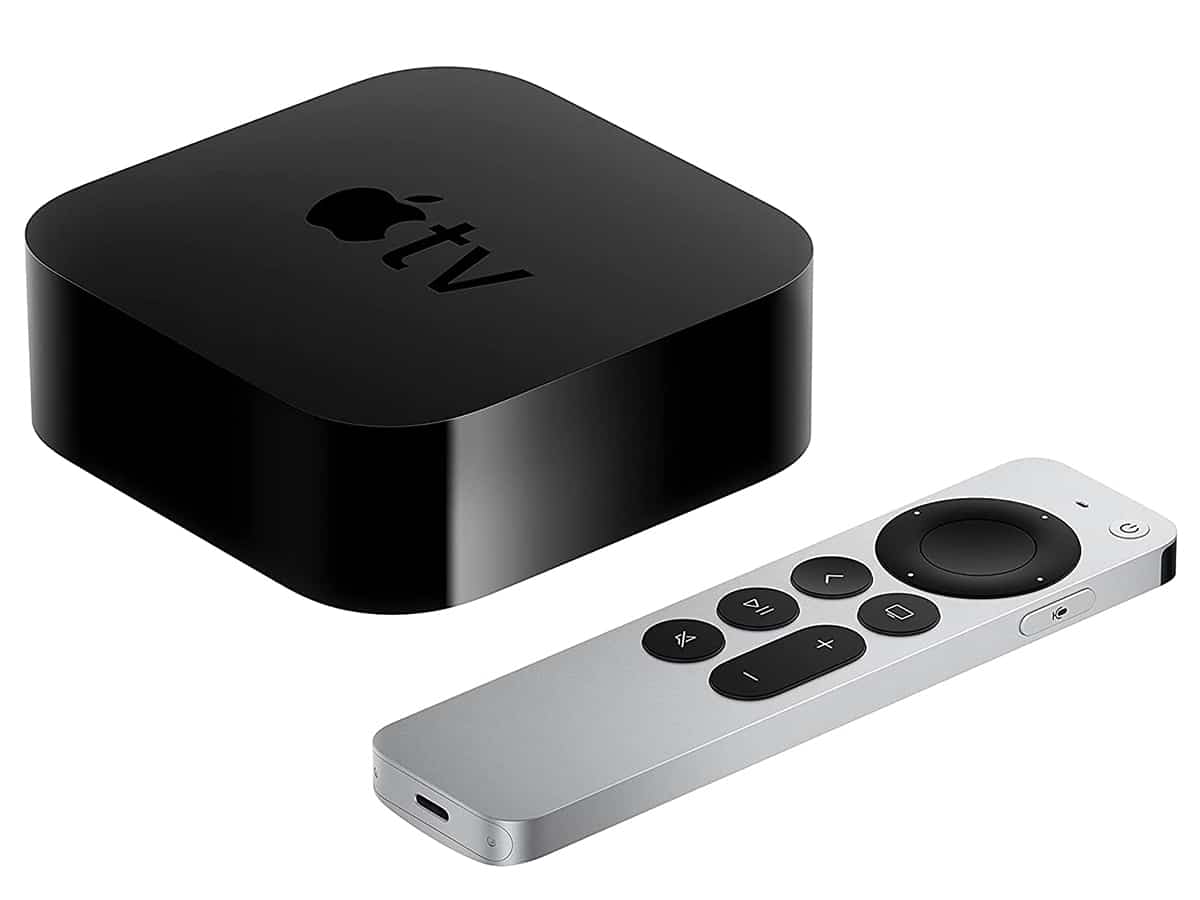 Apple TV 4K
Apple TV brings together all of your favourite streaming services, apps and access to your entire Apple library of content. Now, with 4K, all that great content looks better than ever. The new accompanying Siri remote makes it all easier to navigate, so you don't actually have to use voice controls unless you want to. There's even three months worth of free Apple TV+ thrown in for good measure. We recommend starting Dad on Ted Lasso. You can thank us later. – From AU$249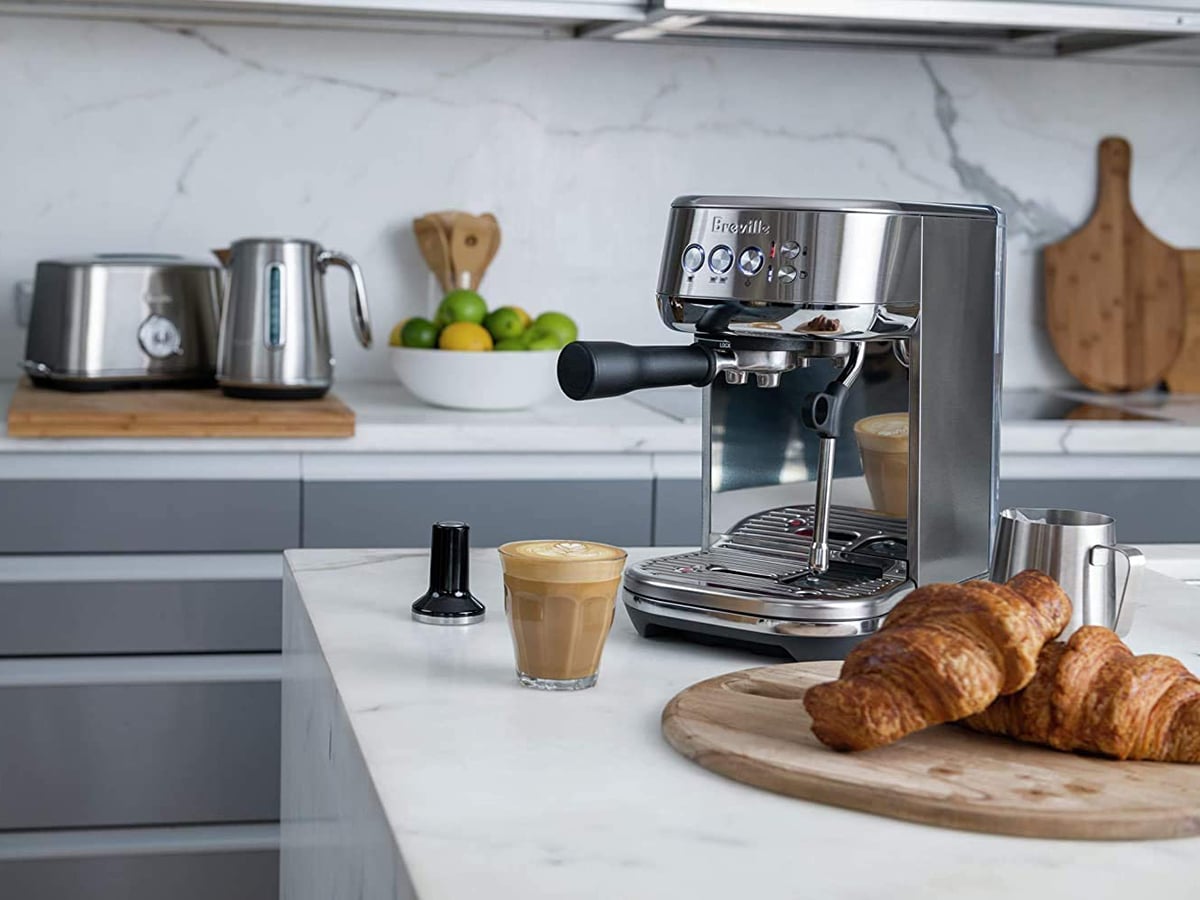 Breville Bambino Plus Espresso Maker
Barista quality coffee comes to the kitchen thanks to the Breville Bambino Plus Espresso Machine. Imagine waking up every morning and enjoying coffee as though it's crafted at the hands of an artist. This innovative machine can adjust milk temperature, create microfoam, and pressure infuse flavours to brew the perfect balanced espresso. Best of all, it's achieved at the press of a button and without the wait. – AU$505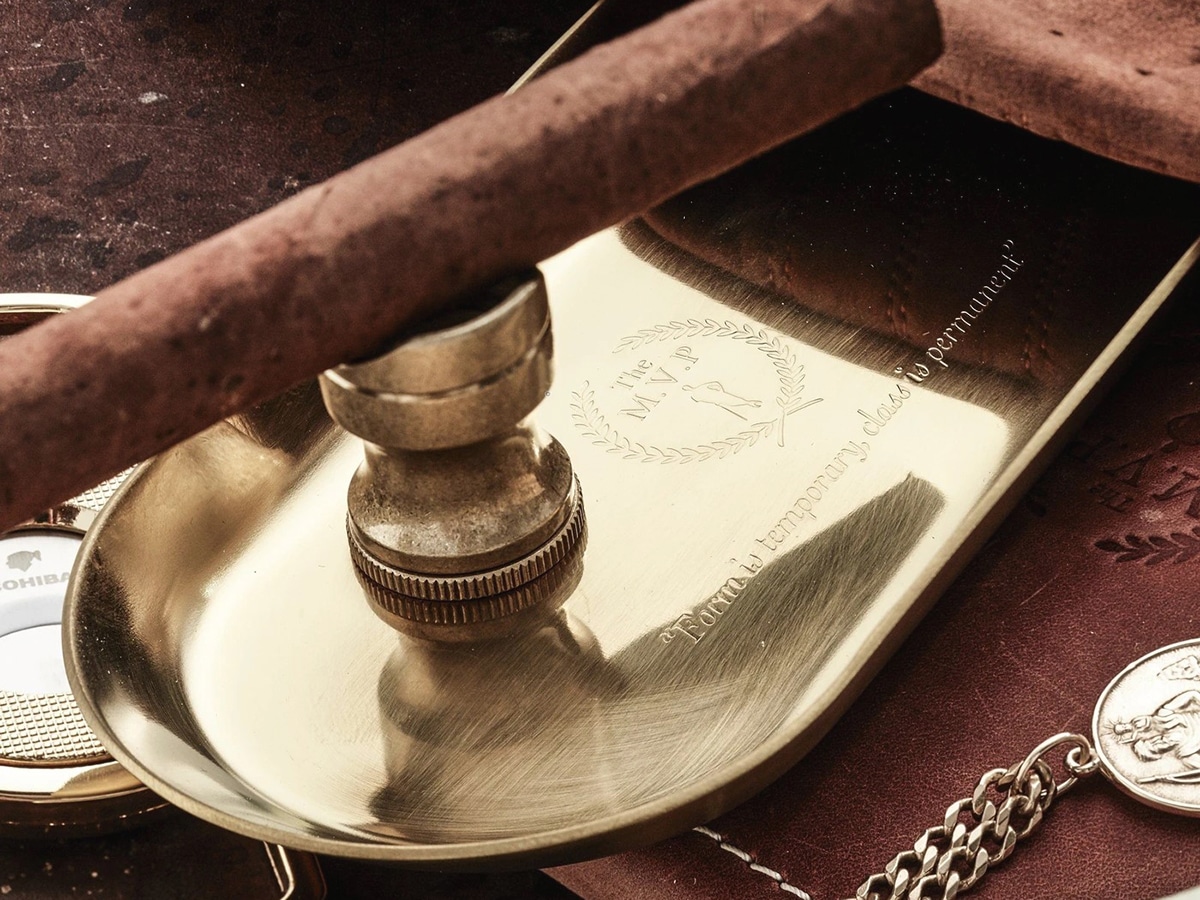 MVP Gold Tray + Cigar Holder
This sophisticated gold tray is a cigar holder that doubles as a handy valet tray. Embossed with the MVP emblem, this lux accessory could reside by the door, inviting keys and a wallet. Use the accompanying magnetic cigar holder, and this alluring accessory takes on a new life. It can hold that thick cigar, whether he tokes for the taste, the aroma or the fact that it makes him look like a boss! – AU$100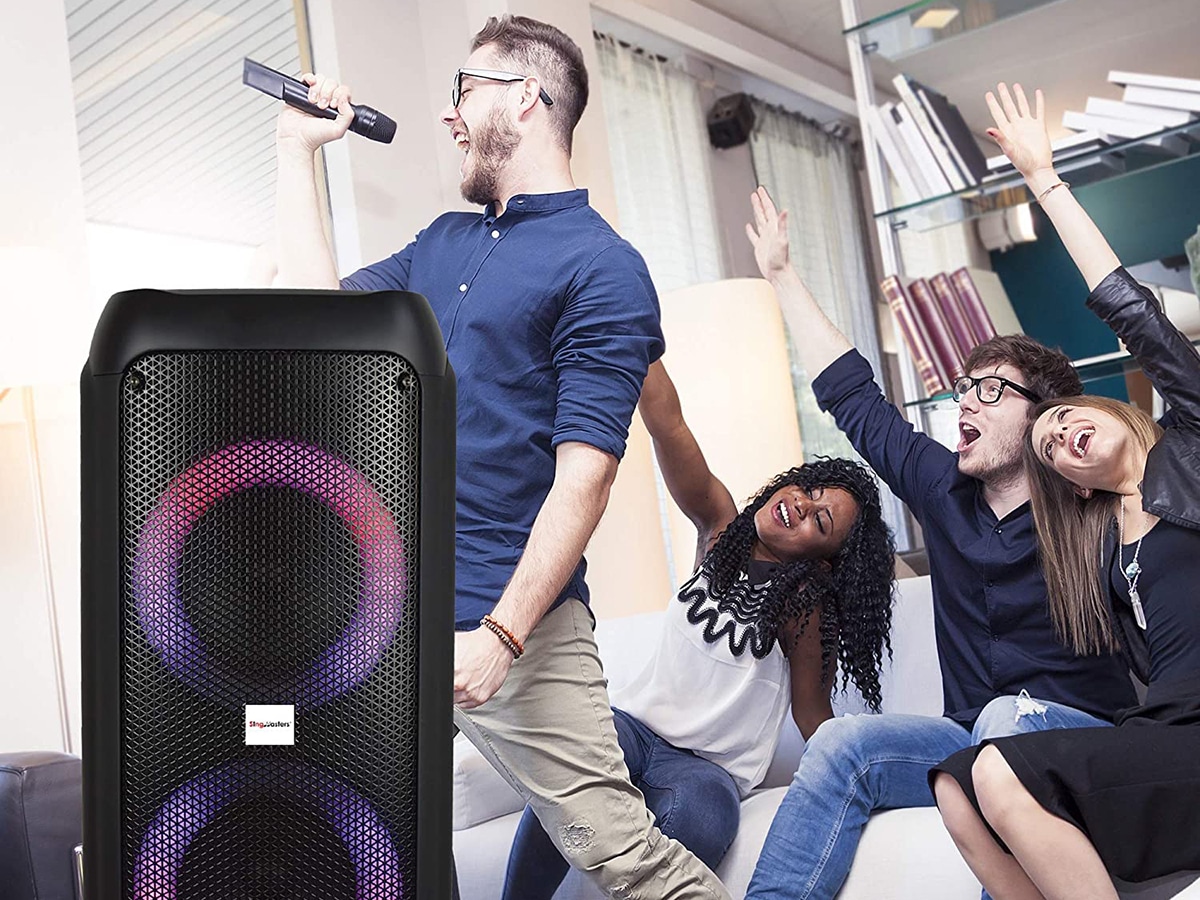 SingMasters Party Box Karaoke Machine
The SingMasters Party Box offers both hours of entertainment and embarrassment. It's a high-powered Bluetooth speaker by day and compact karaoke machine by night. Connect the two wireless microphones to entertain a room full of slightly intoxicated adults and frustrate the neighbours. Battery life is up to ten hours, and the built-in LED lights complete the experience. You may not be hitting many karaoke bars in 2021, but you can still have fun, yeah? – AU$300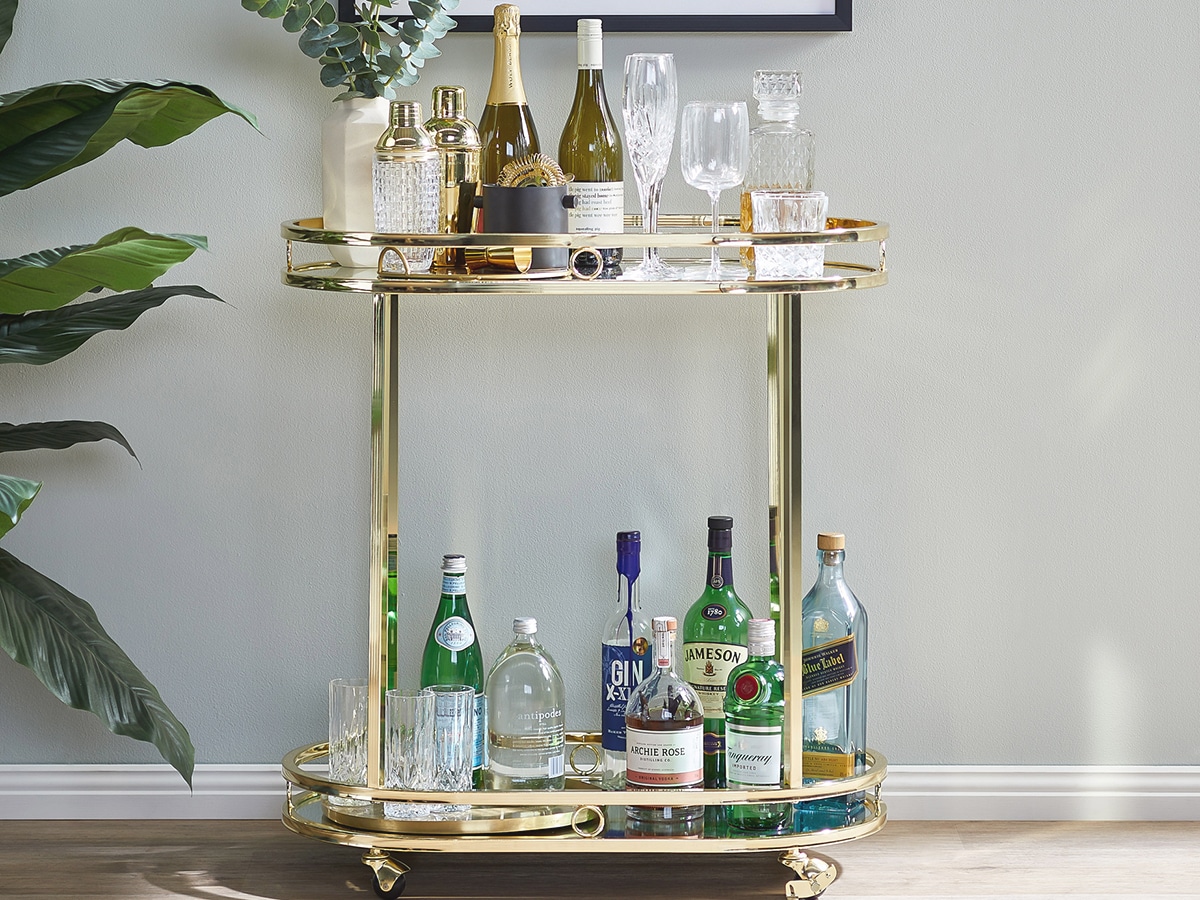 Temple & Webster Miami Bar Cart
Dad's current liquor cabinet is missing one key component – wheels! The Miami Bar Cart is a timeless accessory that blends both elegance and portability, making it possible for drinks to seamlessly slide from the living room and home office to the back deck and beyond. The metal cart features mirrored glass shelves that exude a sophisticated beauty, while the four lockable castors define functionality. – AU$249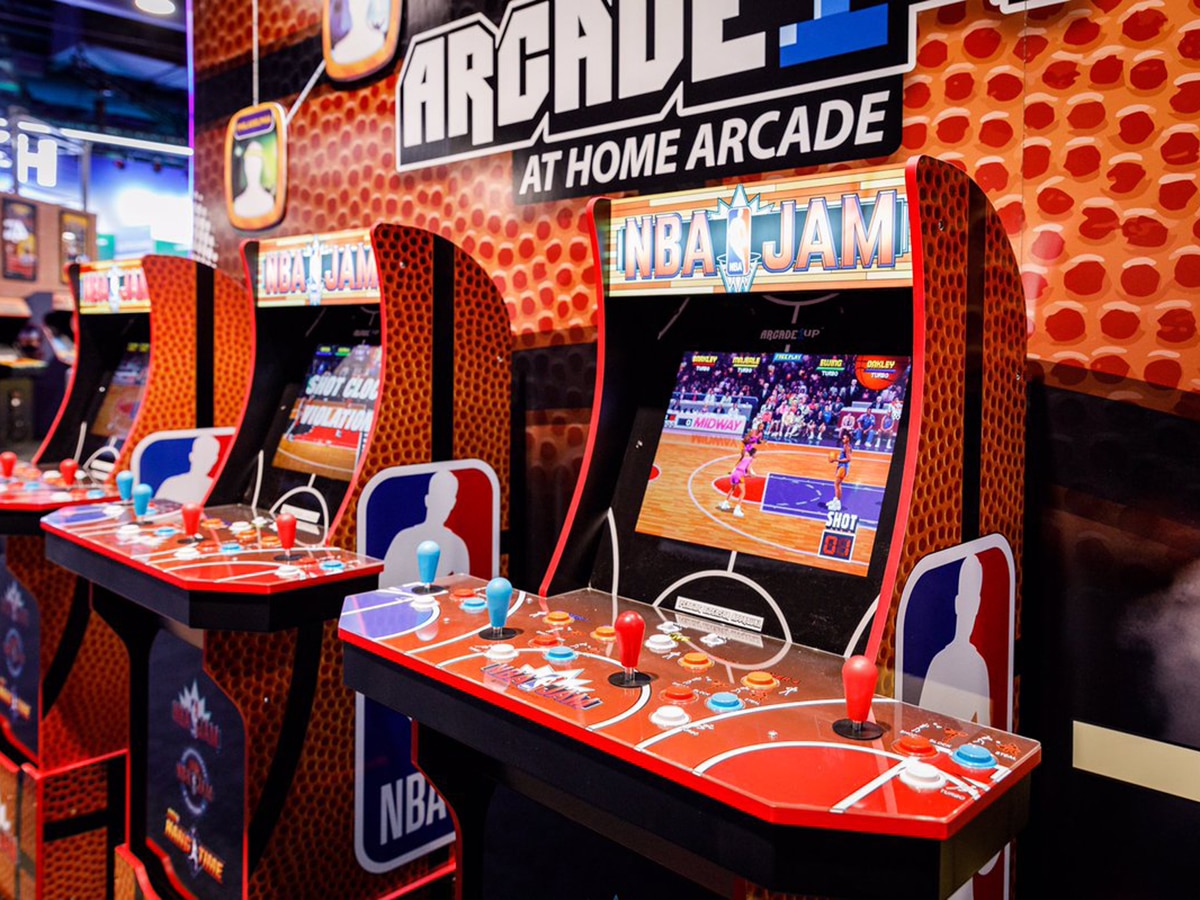 Arcade1UP NBA Jam Arcade Cabinet
Oh my, he's on fire! Well, at least he will be with a full-size NBA Jam arcade cabinet in the home. Produced by Arcade 1Up, this stunning cabinet recreates that 90's look and feel with controllers for four players and WiFi support for gaming online. There are three games built-in – NBA Jam, NBA Jam Tournament Edition and NBA Hangtime. Plus, there's an optional matching stool to boot. BOOMSHAKALAKA! – AU$1,079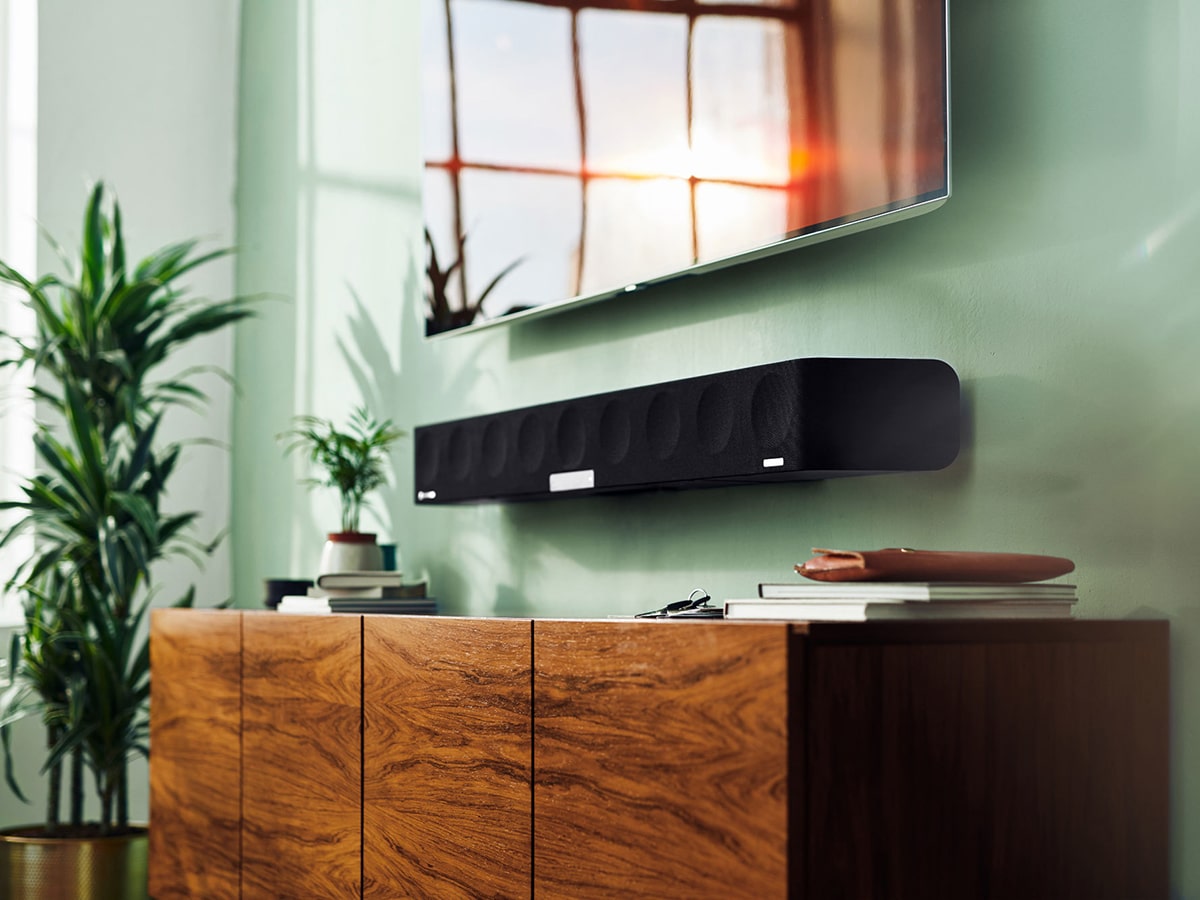 Sennheiser AMBEO Soundbar
Harnessing the power of multi-speakers, the Sennheiser AMBEO Soundbar delivers a 3D home audio experience in one sleek, state-of-the-art device. Your father figure will be enjoying sports and his favourite movies like never before. This soundbar offers 5.1 virtual surround sound with intense bass without the need for an extra subwoofer. The built-in equaliser automatically adjusts settings to suit the medium, or Dad can personalise till his heart's content. Whether it's film, TV, gaming or music, this soundbar places the user right at the centre of the action. – AU$3,999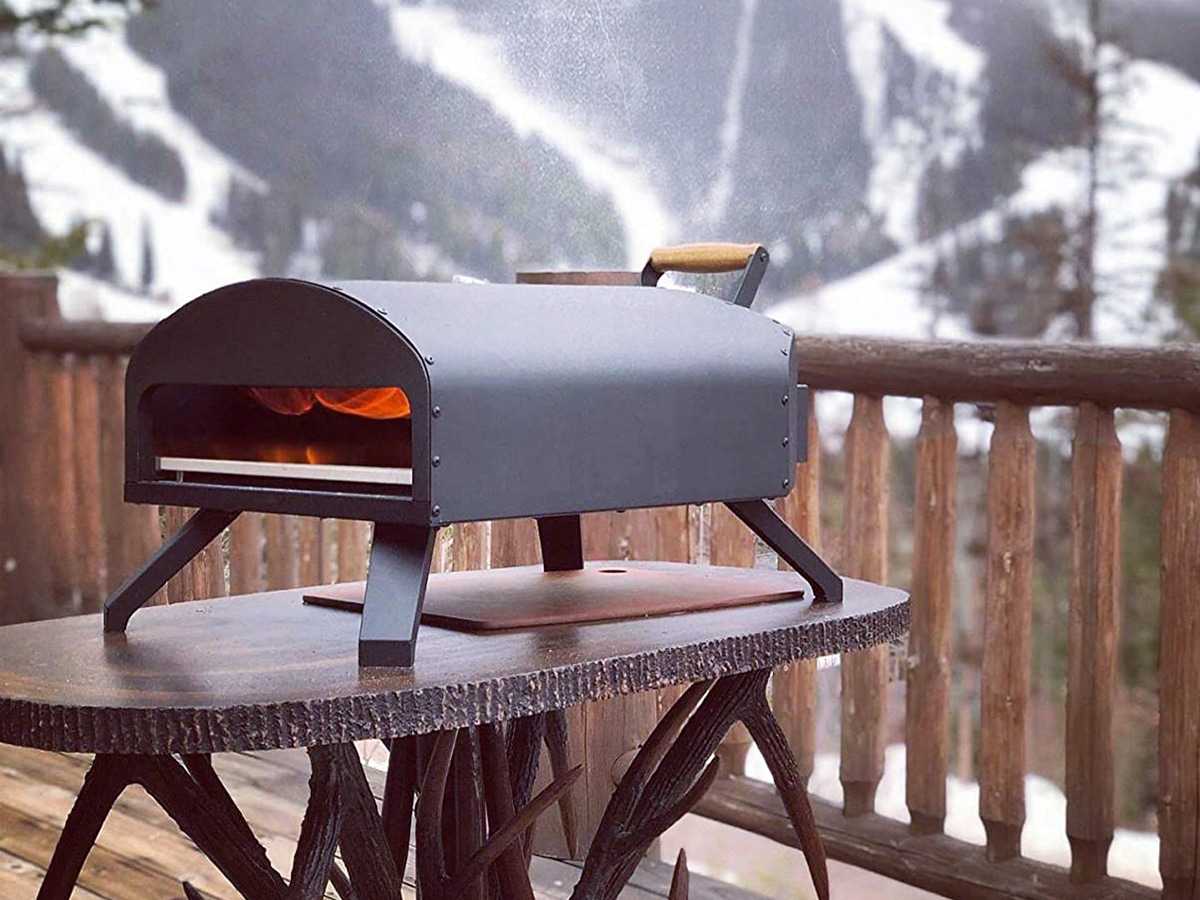 Bertello Outdoor Pizza Oven
The Bertello Outdoor Pizza Oven is an ultra-modern appliance that cooks delicious homemade pizzas using your choice of wood fire, charcoal or natural gas. Expect restaurant-quality creations in your own backyard. The outdoor oven is made of stainless steel, so it remains lightweight and highly portable. With temperatures reaching an immense 500 degrees Celsius, you will be enjoying alfresco pizza or your choice of fish, meat and vegetables and dining in no time. – AUD$933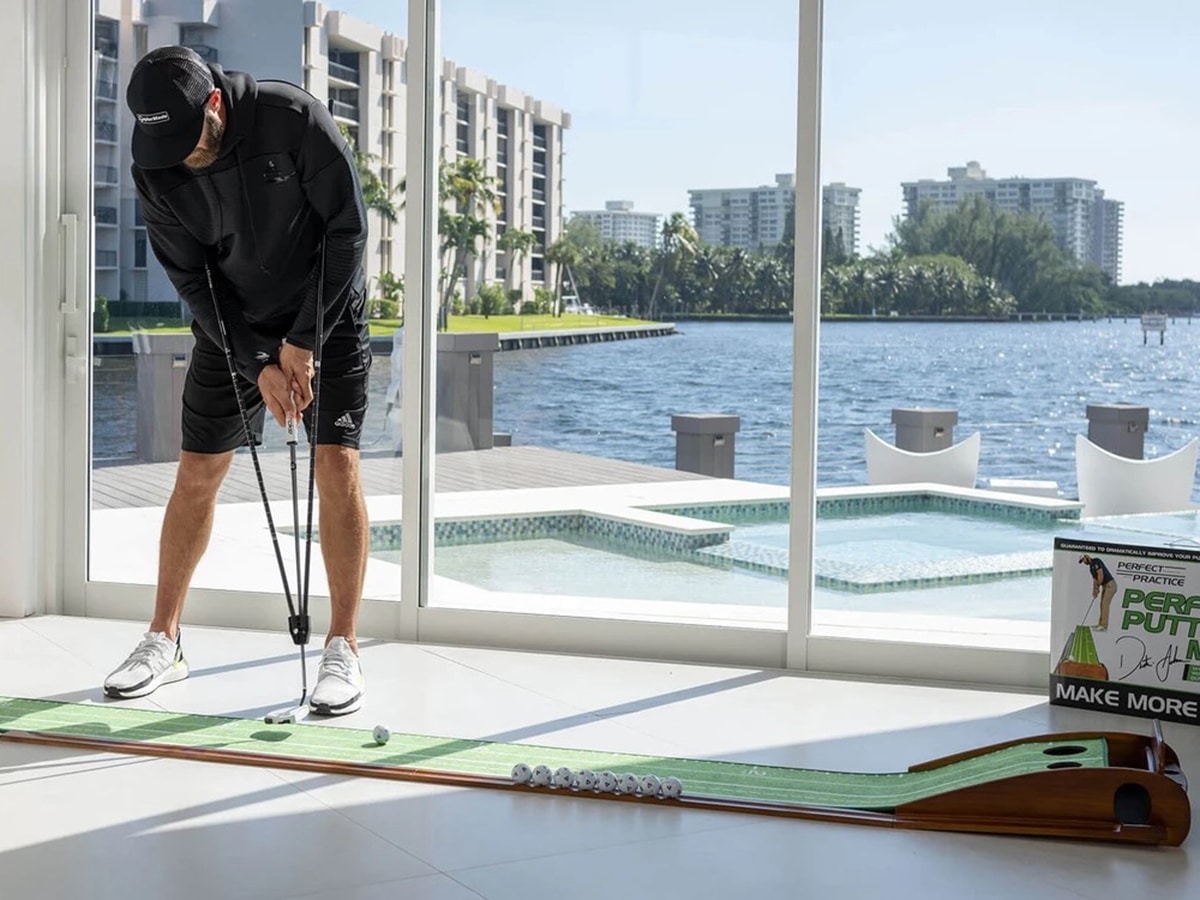 Perfect Practice XL Putting Mat
Practice makes perfect, so the XL Perfect Putting Mat can help Dad improve his short game without leaving the confines of the home. As the official putting mat of former World #1 Dustin Johnson, this portable pitch is made from crystal velvet, a superior material that replicates the feel and roll of the natural green. Measuring in at over 15-feet in length and featuring all sorts of guides and markings, along with an automatic ball return, golf lovers will find a lot to like about the Perfect Practice XL. – AU$312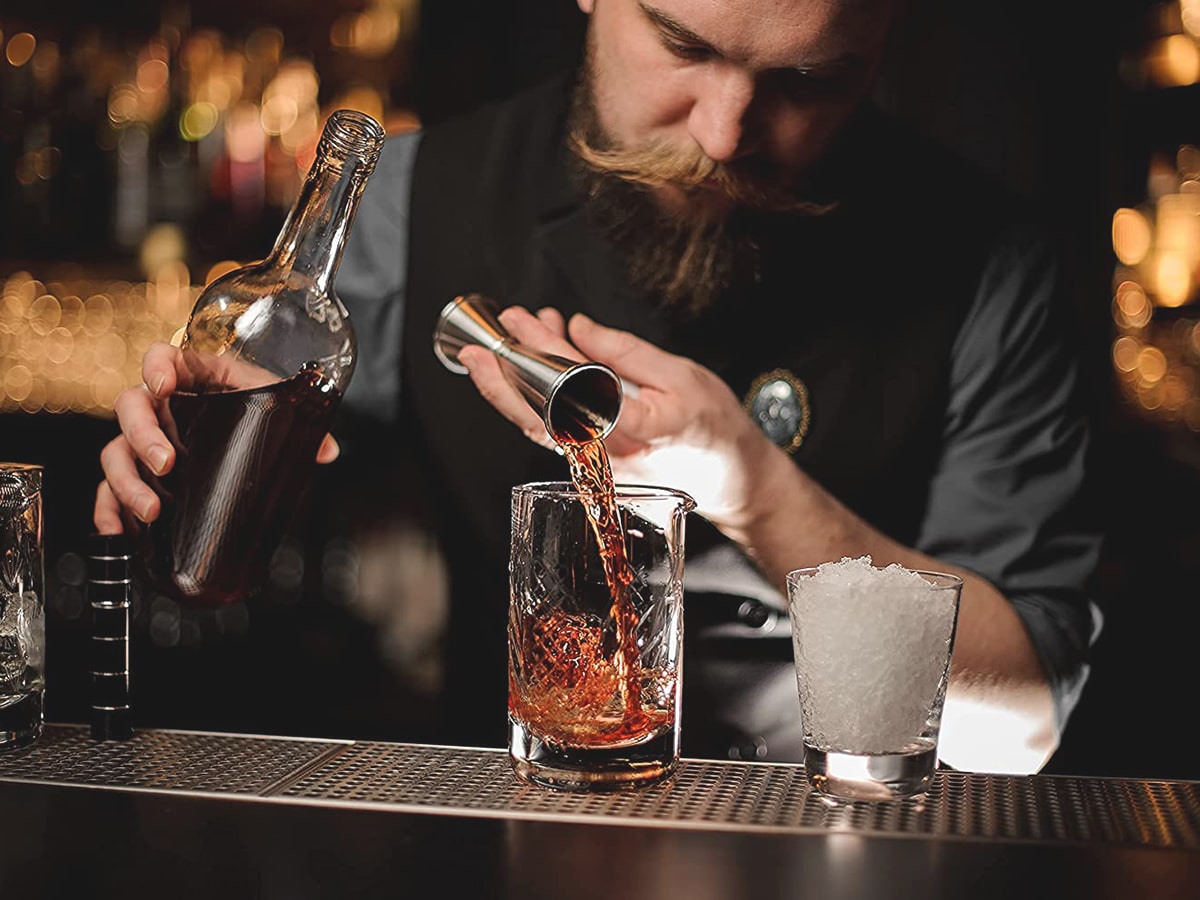 Accoutrement 11 Piece Cocktail Kit
The home bar setup gets elevated thanks to the addition of an Accoutrement 11 piece cocktail kit. This captivating kit provides everything Dad needs to craft his favourite drinks or experiment with new creations. Well, it provides everything minus the booze. We're talking two cocktail shakers, a cocktail strainer, muddler, jigger, stirring spoon, four pourers and a classically styled stand for mounting all the pieces. Made from stainless steel, each particular piece is food-grade, corrosion-proof, and safe to use for all your cocktail recipes. – AU$65
You'll also like:
Father's Day Gift Guide 2021 – Tech Head
Father's Day Gift Guide 2021 – Photography Fiend
10 Stylish Staples for Dapper Dads this Father's Day
You can check out all our 2021 Father's Day Gift Guides here