Your father is the host with the most but that doesn't mean he can't improve upon his proverbial arsenal. Enter the following gift guide, which goes out to all those who like to entertain and be entertained. Featuring everything from cooking supplies to audio gear to premium whisky and more, it gives you plenty of time to find something perfect before 4 September. You did know that 4 September was Father's Day, right? Right?!
You'll also like:
Father's Day Gift Guide 2022 – Adventurer
Father's Day Gift Guide 2022 – Foodie
Father's Day Gift Guide 2022 – Fitness Freak
Father's Day Gift Guide 2022 – Boozehound
Father's Day Gift Guide 2022 – Tech Head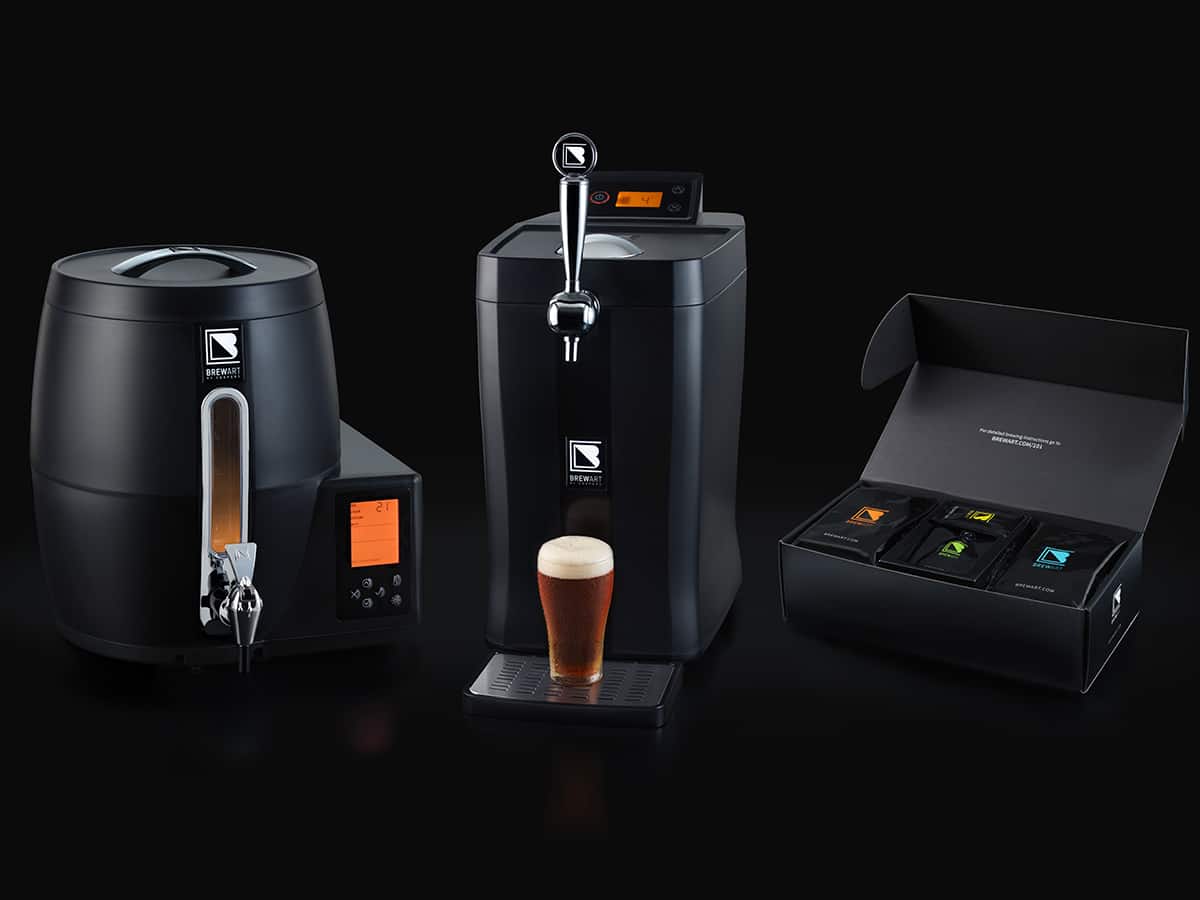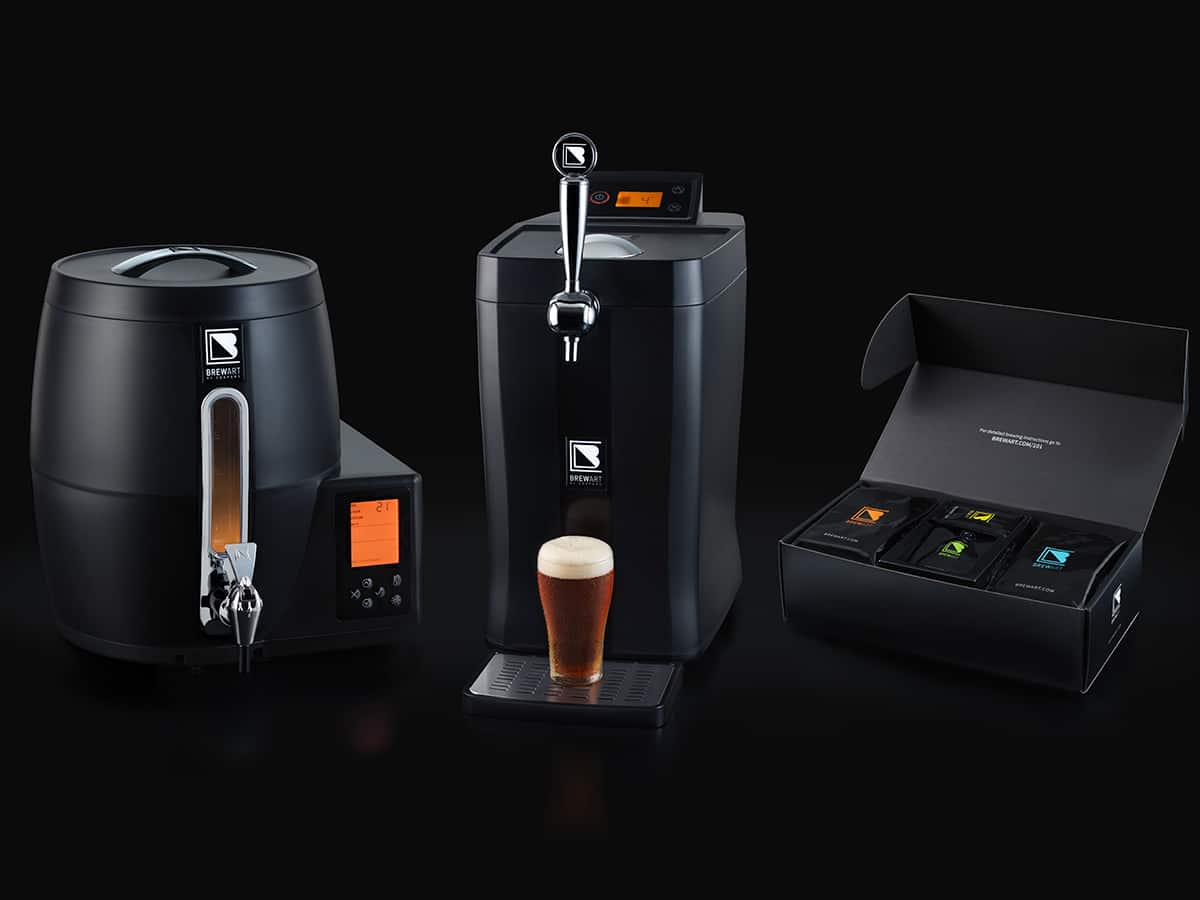 BeerDroid & BrewFlo
In partnership with BrewArt
Brewing your own beer once required a lab coat, a science degree and the patience of a monk. For most of us weak-willed boozehounds, the process was best left to the professionals. That was until we stumbled across BeerDroid from BrewArt, the tastiest piece of technology we've come across in a long time. Pumping out pub-quality beer from the push of a button, this system allows users to craft a true brew all from a smartphone. Beware, this app is addictive, like TikTok for Dads.
Described as a fully automated personal brewer, users can choose from an epic selection of styles and let the BeerDroid take care of the rest. Once you have a few brews under your belt, you can also custom-create your own recipes, resulting in a beer that's quite literally one-of-kind. Best of all, BrewArt's BrewFlo  (BrewArt's beer dispensing system) delivers fully carbonated beer without CO2, and keeps oxygen away to extend the shelf-life of your suds. Cheers to that!
Buy BeerDroid here Buy BrewFlo here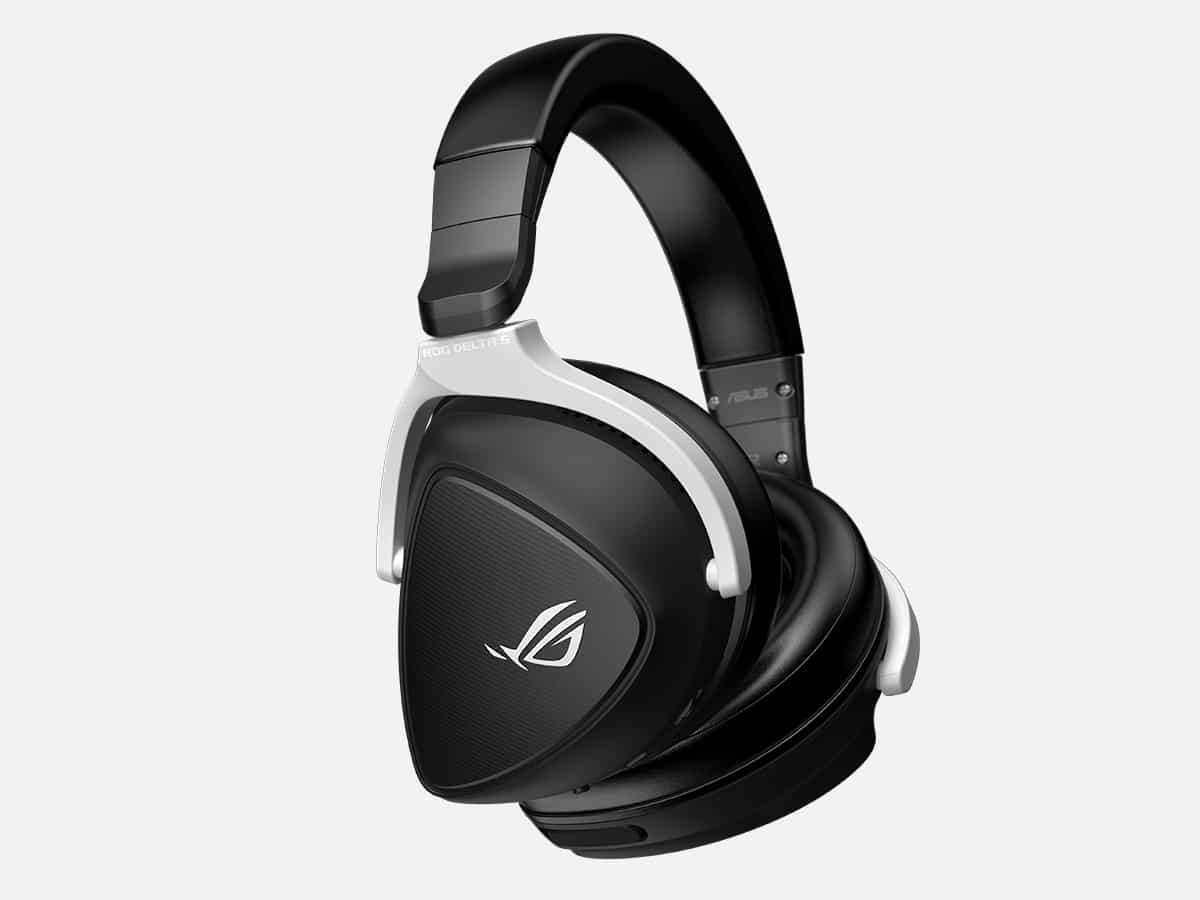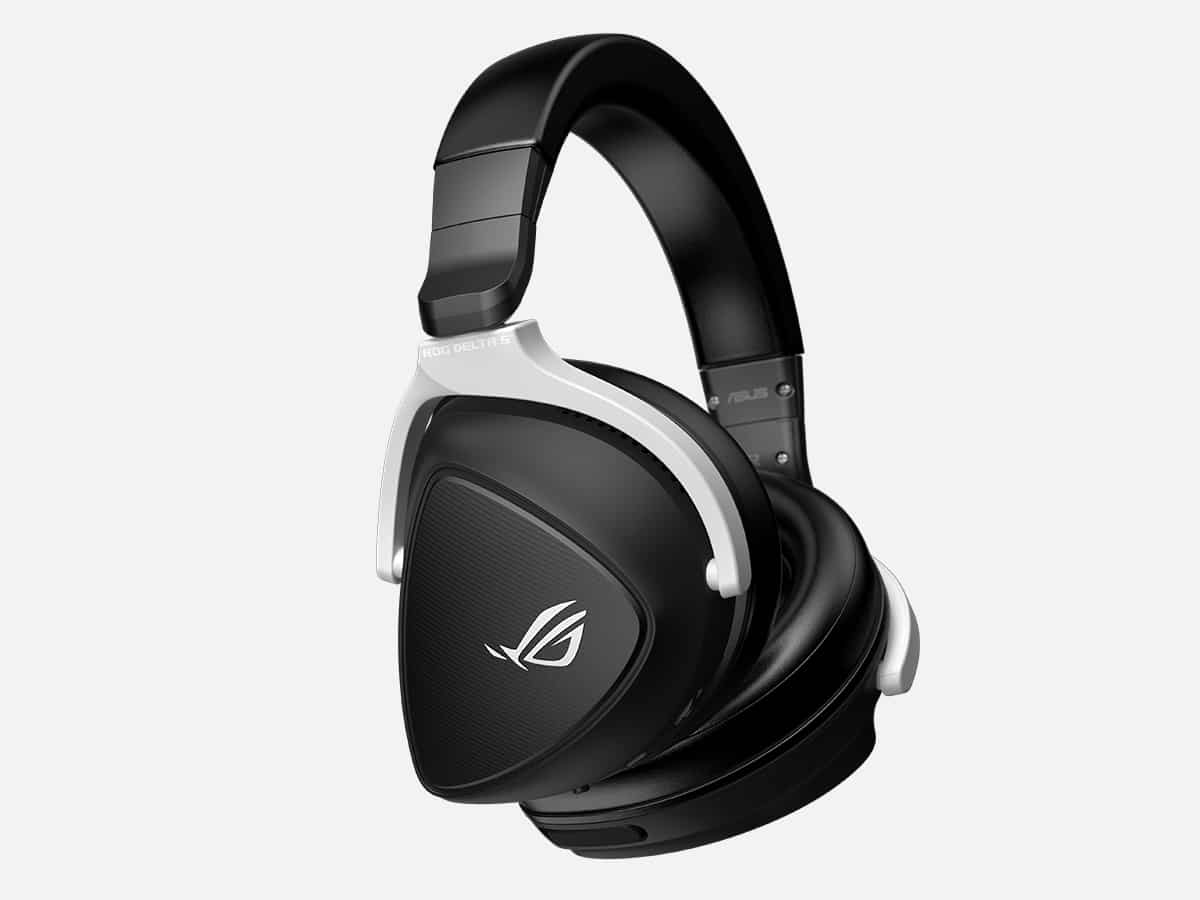 ASUS Delta S Wireless
In partnership with ASUS
Compatible with PCs, Macs, PlayStation 5, and Nintendo Switch, the Delta S Wireless gaming headset strikes the perfect meeting ground between stylish aesthetic, consistent performance, and lightweight, ergonomic design. This is the ultimate gear as only a brand like ASUS can deliver it, with dual-wireless connectivity (2.4 GHz and Bluetooth), dongle storage in the ear cup, and up to 25 hours of battery life on a full charge.
With exclusive 50mm ASUS Essence drivers and an airtight chamber design, the Delta S wireless delivers nothing short of absolute sonic immersion. Each pair also features AI Beamforming Microphones with AI Noise Cancelation, which guarantees crystal-clear voice pick-up and in-game communication whilst reducing 500 million types of background noise. A quick charge of just 15 minutes will get you up to 3 hours of usability and that's yet one more of the gear's many glorious benefits.
Lenoxx Ceramic Hibachi
Purposefully compact and effortless to use, the Hibachi Tabletop BBQ Grill works as well at home as it does in the wilderness. It's crafted from ceramic clay in the Japanese tradition and equipped with two charcoal chambers. Expect terrific heat retention as you grill up veggies, meat, and fish for yourself and your loved ones. If you've dad's ever watched a Hibachi grill, now is the time to spoil him. – AU$59
Personalised Apron
Ahhhh, the personalised apron. Is it a little cheesy? Yes, it is. But it's also a veritable conversation starter with no shortage of functional appeal. In other words: the perfect Father's Day gift! – AU$35
Fujifilm Instax mini Evo Instant Camera
Fujifilm's Instax mini Evo strikes a common ground between analog design and digital convenience with the added benefit of Bluetooth connectivity. It also squeezes in an impressive amount of features, including 10 lens options, 10 film effects, a 3″ LCD, a flip-out selfie mirror, and more. This thing definitely came to party, just like your dad. – AU$279
Nanoleaf Lines
These sleek and smart light bars unlock all kinds of aesthetic possibilities by way of their colour-changing patterns and modular designs. Connect multiple units together as you turn any given room into an ultra-futuristic domain. They even sync with games, music, and movies to enhance your sensory experience. Your dad's stoner friends will love them. – AU$350 and up
Dos Hombres Espadin Mezcal
"Breaking Bad" co-stars Bryan Cranston and Aaron Paul teamed up with third-generation Mezcal maker Gregorio Velasco to offer this artisanal spirit. It's crafted with an emphasis on sustainability in the small Oaxacan village of San Luis del Rio, where high-quality agave and nutrient-rich soil are in steady supply. The best part? It's actually damn good either on its own or in a cocktail. You don't have to love the show to love this. On the other hand, who doesn't love the show?
SodaStream ART
At the mere push of a lever, the SodaStream ART turns boring flat water into fresh sparkling water. It comes in a retro-fashioned package and even allows the user to customise their carbonation level, all whilst cutting down on single-use plastic consumption  – from AU$169.
Samsung The Freestyle
How do you like the sound of a 100″ big screen experience, minus the headache of a 100″ TV? If you're nodding your head right now, then The Freestyle Projector is calling your name. Set it up in minutes and prepare for total immersion. – AU$1,299
Sneaker Freaker Soled Out
Sometimes, an entertainer needs to be entertained. For that, look no further than this massive book about the history of sneaker advertising during the industry's golden age. It covers all the major brands and includes tons of insider stories and vintage photos. – AU$69
1000 Piece Earth Puzzle
This gloriously detailed jigsaw puzzle consists of 1000 premium snap-fit pieces, which assemble to form the planet. Call it a good old-fashioned way to pass the time. – AU$23
Drop + Audio Technica Carbon VTA Turntable
Engineered for maximum user-friendliness, the Drop + Audio Technica Carbon VTA Turntable bypasses the phono preamp to directly connect with headphones or speakers. Don't you dare purchase some crappy Crosley when you can score this bad boy instead. Welcome to the vinyl experience. – US$399
Soundboks Go
Big things can come in small packages and this superior Bluetooth speaker is here to prove it. Splashproof and shockproof, it delivers up to 121dB of volume for up to 40 hours on a single charge. – AU$1,099
Woodford Reserve Bourbon
This classic Kentucky bourbon cultivates over 200 flavour notes, meaning no two sips are exactly the same. It's heralded around the world and guaranteed to please any modern whiskey-lover. – AU$62
Nespresso Vertuo Gift Set
The gift of delicious coffee is one that no modern go-getter can refuse. Not only does this set deliver a whopping 80 capsules—including 40 double espresso blends—but it comes with two signature cups made from 30% coffee husk. – AU$94
Lavazza A Modo Mio Voicy
Italy's own Lavazza pulled out all the stops for this sleek and intelligent coffee maker, which comes with Alexa built-in. It offers a one-touch barista function, voice control, and the ability to sync with other smart gadgets around the home, amongst other things.
Ninja Foodi Dual Zone Air Fryer
Unlike traditional counterparts, this advanced air fryer allows you to cook two different foods in two different ways at the same time. It also features six customisable programs and a user-friendly interface. Now, who's hungry?! – AU$300
Glen Moray 18-Year-Old Single Malt Scotch Whisky
Speyside distillery Glen Moray has origins dating back to 1897 so it's safe to say they have a firm grasp on craftsmanship and quality control. Their 18-year statement combines creamy texture with a balanced flavour profile of sweet fruit, subtle spice, and fine American oak. – AU$130
You'll also like:
Father's Day Gift Guide 2022 – Adventurer
Father's Day Gift Guide 2022 – Foodie
Father's Day Gift Guide 2022 – Fitness Freak
Father's Day Gift Guide 2022 – Boozehound
Father's Day Gift Guide 2022 – Tech Head