Stock Watch: 10 Hottest Stocks in the World Right Now
If 2022 was the year you marked down as your first foray into the world of investing, it pays to take stock of the current market. Over the past 12 months, tech companies have emerged as major placeholders, taking ownership for the best shares to buy both domestically and abroad. In fact, according to the latest data from investment platform eToro, a vast number of the most held stocks belong to those forward-thinking enterprises. But even if a blue ocean market, one tech giant is standing out over all others.
The Rise of the Metaverse
After repositioning itself as a leader in the emerging metaverse sector, Meta Platforms' popularity soared in the fourth quarter of 2021 in the DIY investor market, and it should come as no surprise. The connected virtual reality world is expected to revolutionise the way consumers interact, families connect and employers operate. Data from global investment platform eToro shows that Meta rocketed from 13th place in Q3 to sixth in the last quarter of 2021, with the company jumping from 11th place in Q3 to sixth in Q4 2021 here in Australia.
"Meta Platforms' growing popularity with investors might be slightly surprising considering it lagged the market in the fourth quarter. However, there are a number of reasons why more DIY investors are holding the stock," eToro's Global Markets Strategist, Ben Laidler said. "Firstly, at 23 times 2022 consensus earnings, it is the cheapest of all the major US tech stocks, with a valuation nearly in-line with the overall S&P500, looking at price-to-earnings. Secondly, the firm has ditched the Facebook moniker and hitched its wagon to the fledgling metaverse sector, which is starting to cause real excitement among many investors.
"The metaverse is a huge growth opportunity and the fact Meta has thrown its brand and resources behind it will be a big catalyst for its development," he says. "And while it is not the only company exploring this area, it will no doubt be one of the major players."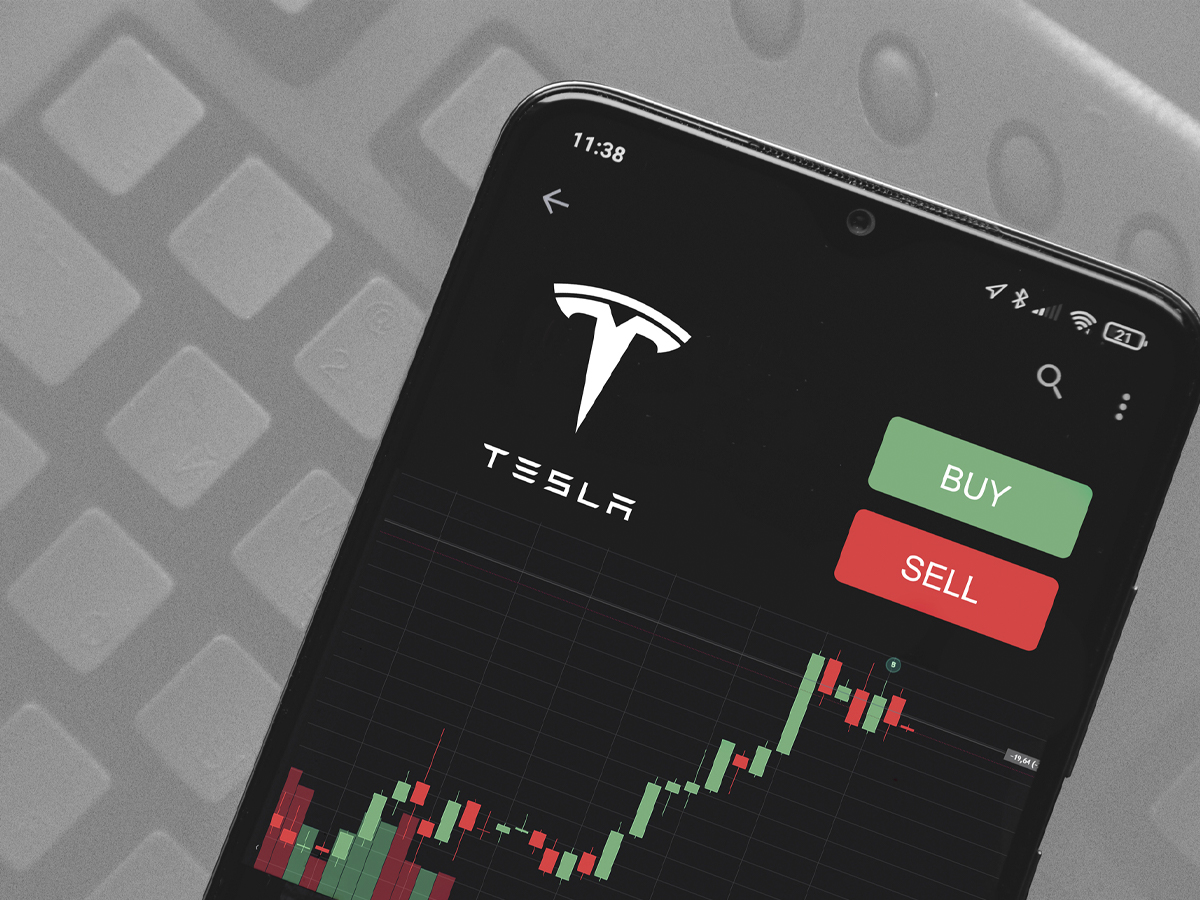 10 Most Held Stocks Globally
But despite Meta Platforms taking a huge leap in interest already this year, a few old favourites continue to perform strongly. According to Laidler, growth companies remain highly popular with investors and dominate eToro's top 10 list of most-held stocks, despite fears over rising inflation and higher interest rates. Electric vehicle company, Tesla, remained in pole position as the most held global stock on eToro's platform at the end of Q4, with Chinese rival, Nio, in second place. Here are the 10 most held stocks among eToro clients globally at the end of Q4 2021.
| Current Ranking (Q4 2021) | Stock | Q3 2021 Ranking | Q4 2020 Ranking |
| --- | --- | --- | --- |
| 1 | Tesla Motors, Inc. | 1 | 2 |
| 2 | Nio Inc. | 2 | 1 |
| 3 | Amazon | 4 | 4 |
| 4 | Apple | 3 | 3 |
| 5 | Alibaba | 6 | 5 |
| 6 | Meta Platforms | 13 | 10 |
| 7 | GameStop Corp | 5 | 150 |
| 8 | Microsoft | 7 | 8 |
| 9 | Alphabet | 8 | 9 |
| 10 | NVIDIA Corp | 12 | 11 |
Conversely, Investopedia outlined a few slightly smaller options as the best-value stocks right now. According to the platform, these businesses appeal to value investors, those who follow a factor-based investing strategy that involves 'picking stocks that you believe are trading for less than what they are intrinsically worth. This generally means measuring the ratio of the stock's price against fundamental business metrics. In January 2022, Investopedia outlined five potential value stocks, including
UWM Holdings Corp. – A wholesale mortgage lender that originates, sells, and services residential mortgage loans, including government loans, across the United States. Importantly, Investopedia revealed that in November UWM Holdings announced the launch of MI Buster, a product that eliminates mortgage insurance (MI) for borrowers who put more than 10% down.
United States Steel Corp. – A steel producer with operations in the United States and Central Europe. In December, the business announced it had teamed up with transportation and industrial companies Norfolk Southern Corp. (NSC) and The Greenbrier Companies Inc. (GBX) to develop a lighter-weight, more energy-efficient gondola railcar.
Qurate Retail Inc. – An ecommerce services company that reaches 218 million homes and operates through seven retail brands: QVC, HSN, Zulily, Frontgate, Ballard Designs, Garnet Hill, and Grandin Road.
Sage Therapeutics Inc. – Biopharmaceutical company that provides solutions for people with debilitating brain disorders. According to Investopedia, for the third quarter (Q3) of 2021, ended Sept. 30, 2021, it reported widening net losses and a 12.1% year-over-year (YOY) decline in net product revenue.
Bio-Rad Laboratories Inc. – Manufacturers instruments for life science research and clinical diagnostic markets. Operating globally, it employs roughly 7,800 people worldwide.
10 Most Held Stocks in Australia
In Australia, the most-held stocks among eToro clients follow a similar story. With Tesla and Apple continuing to hold strong as the hottest Australian shares to buy, the technology and innovations markets remain big business. However, according to Australian market analyst, Josh Gilbert, Australian stock investors take a decidedly different approach to their international counterparts.
"What's interesting from Australian investors is that they continue to approach investing with a long term mindset. Stocks such as Tesla and Nio are companies they believe will thrive over the next decade. Investors are not getting caught up in short term price movements, but instead looking ahead and focusing on future growth," he said. "With Apple featuring second on the list, it also demonstrates to us that Australian investors are confident in the growth of Big Tech moving forward. Australian eToro investors are choosing to invest in stocks that they know, love and use in their everyday lives. Apple, Amazon, Meta and Alphabet are clear examples of this."
| Current Ranking (Q4 2021) | Stock | Q3 2021 Ranking | Q4 2020 Ranking |
| --- | --- | --- | --- |
| 1 | Tesla Motors, Inc. | 1 | 2 |
| 2 | Apple | 2 | 3 |
| 3 | Nio Inc. | 3 | 1 |
| 4 | GameStop Corp. | 4 | 70 |
| 5 | Amazon | 5 | 4 |
| 6 | Meta Platforms | 13 | 11 |
| 7 | Alibaba | 6 | 6 |
| 8 | Microsoft | 8 | 7 |
| 9 | Alphabet | 9 | 10 |
| 10 | Palantir Technologies Inc. | 7 | 5 |
DISCLAIMER: This article does not constitute financial advice. It is designed only for informative purposes and does not consider your objectives, financial situation or needs. Before making any financial decisions, you should consider the appropriateness of the information in light of your financial situation and needs.
General FAQs
What are the most popular stocks in Australia?
According to the latest data from market investment platform eToro, the most held stocks in Australia amongst its user are Tesla Motors Inc., Apple and Nio Inc.
What are the most popular stocks in the world?
While stock popularity differs depending on which investment platform you are using, global market eToro has confirmed that Telsa Motors Inc., Nio Inc. and Amazon and the three most held stocks among their global investors.