Save 40% on this Adjustable Dumbbell Kit
Very few people actually have room for a rack of dumbbells. If you're one of those people for whom space is a limited commodity, then adjustable dumbbells may be the way to go to support your workout efforts. CAP Barbell has a 40 pound set of adjustable dumbbells that gives you the weight you need with the space-saving features you require, all at an affordable price.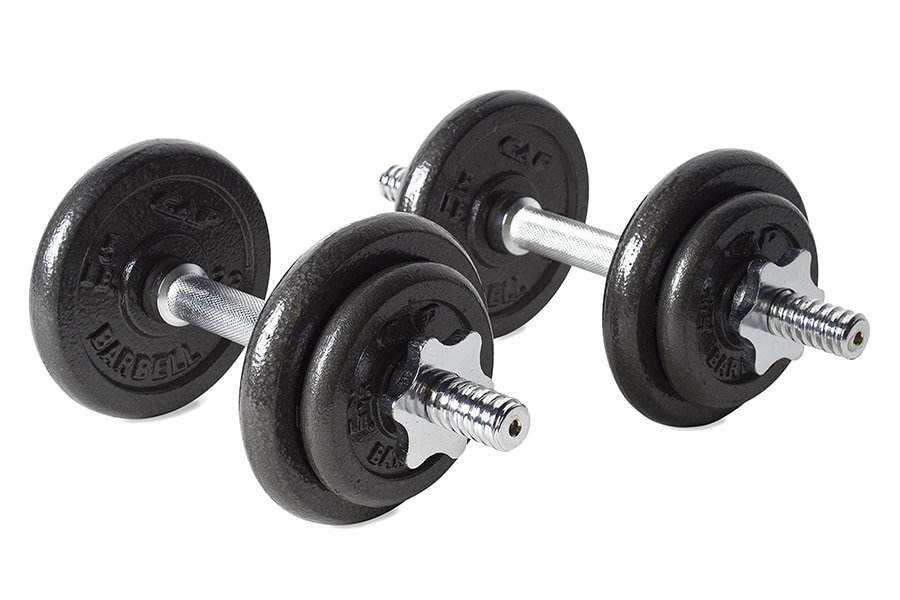 The CAP dumbbell kit is made of durable cast iron plates that have been treated with a semi-gloss finish to prevent rust. The dumbbell handles are made of solid steel, so combined with the plates, this set is completely maintenance free. The kit includes a plastic storage and carrying case that holds the two handles, four 2.5-pound plates, four 5-pound plates, and four collars. The handles are ergonomically designed to fit comfortably in your hand. The threaded collars tighten down securely to keep the plates from sliding off.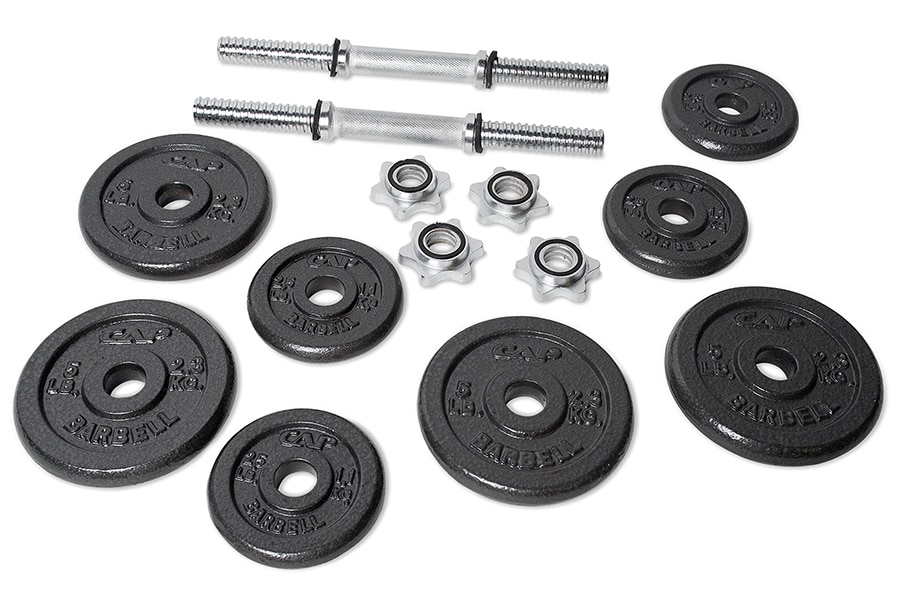 With over 30 years of experience in the fitness industry, CAP has the background needed to ensure that you get the best quality possible. Whether you're working your bis, tris, or delts, you want to make sure that the dumbbells you use are of the highest quality and that they are safe. CAP provides that sense of security so that you can focus on the exercise.
Note: discount may only be available for a limited time on Amazon.