Chris Hemsworth is Your Personal Trainer on the Centr Fitness App
When the god of thunder strolls into a room, head's turn. Now that might be because of the Asgardian wardrobe, or it could be because of a mystical hammer named Mjonir, but the most likely reason is because of his buff physique. Chris Hemsworth may only be the actor that played Thor on the big screen, but he has the body to fit the part—a role that he supposedly gained 20 pounds of muscle to play. Of course, Hemsworth had a team of trainers helping him reach that pinnacle of perfection. The good news is, though, that now you can benefit from Hemsworth's experience thanks to the actor's new fitness app Centr.
You'll also like:
Chris Hemsworth's Thor Diet & Workout Plan
Mark Wahlberg's Diet & Workout Plan
10 Best Shoulder Exercises for Men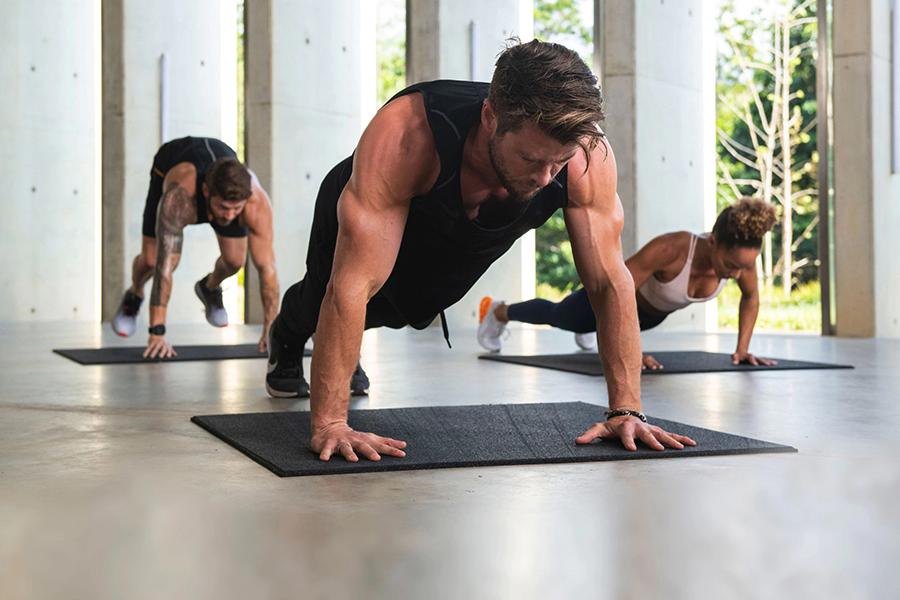 Centr is a meal planner, personal trainer, and zen coach all rolled up into one neat package that fits onto your smart device. Users gain access to holistic plans that are personalized to meet your goals. If you're interested in losing weight, the app can help. Want to get fit and toned? Yep, it can help with that too. Want to follow Hemsworth's example and pack on muscle for the role of a lifetime? You better believe the app can help. Each day, the Centr app provides a 20- to 40-minute fitness routine paired with three meal suggestions. It also provides mind-body exercise, such as meditation, sleep visualizations, and breathing tips. The app features leading Hollywood trainers and wellness experts leading you through the whole range of options from boxing to yoga, as well as meal plans and meditation topics. Those trainers include such recognisable names as Luke Zocchi, Gunnar Peterson, Joseph "Da Rulk" Sakoda, vegan bodybuilder Torre Washington, yoga instructor Tahl Rinsky, and chef Dan Churchill.
"I believe we all have untapped potential," says Hemsworth. "And we all need support to achieve our goals. Centr puts the world's best in the palm of your hand, to help you develop a healthier body, stronger mind, and happier life." The Centr app can help you get there.
You'll also like:
Chris Hemsworth's Thor Diet & Workout Plan
Mark Wahlberg's Diet & Workout Plan
10 Best Shoulder Exercises for Men