Thanks to a high-quality fitness regimen, your dad is only looking better with age. For this upcoming Father's Day, we suggest keeping that trend alive by snagging him the perfect gift. Maybe it's a new pair of running shoes or some premium golf gear. Or perhaps he's in the market for a top-selling massage gun. You'll find all those things and more in the following gift guide, which goes out to your favourite fitness freak, aka Dad.
You'll also like:
Father's Day Gift Guide 2021 – The Golfer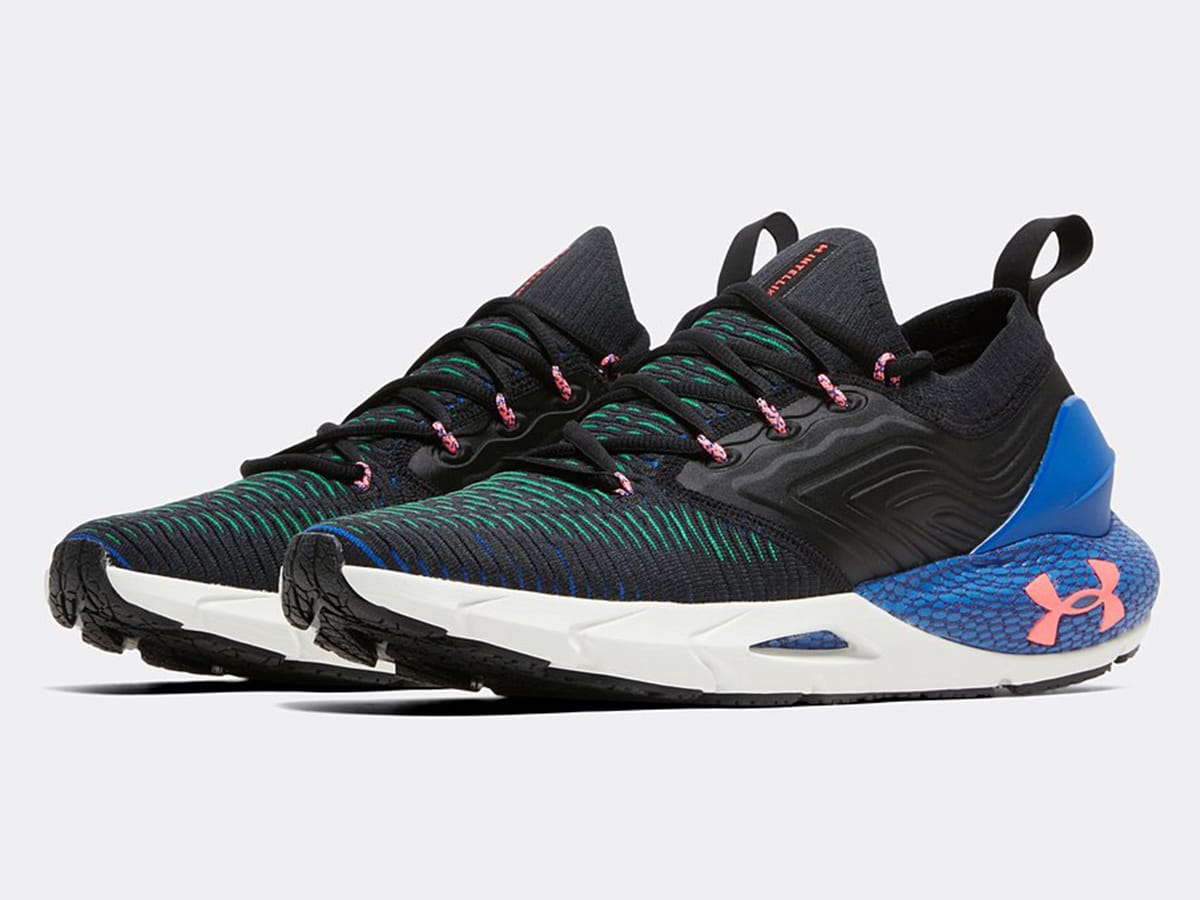 UA HOVR Phantom 2 IntelliKnit
In partnership with UA
Athletic brand Under Armour wrapped their popular UA HOVR Phantom 2 sneakers in light and breathable IntelliKnit. As a direct result, your favourite runners now deliver 360-degrees of softness, stretch, and speed. That's in addition to signature specs like Energy Web compression mesh and HOVR technology, which enable exceptional support and a zero-gravity feel.
Designed for high-energy return, UA IntelliKnit maps to the unique contours of your foot to improve upon flex and breathability. The proprietary material is also quick to dry and resoundingly comfortable from the first jog to the final sprint. That's not to mention the stylish colourways and patterns, further distinguishing this footwear from the standard fare. Pick up a pair of UA's latest to keep Dad firmly ahead of the pack.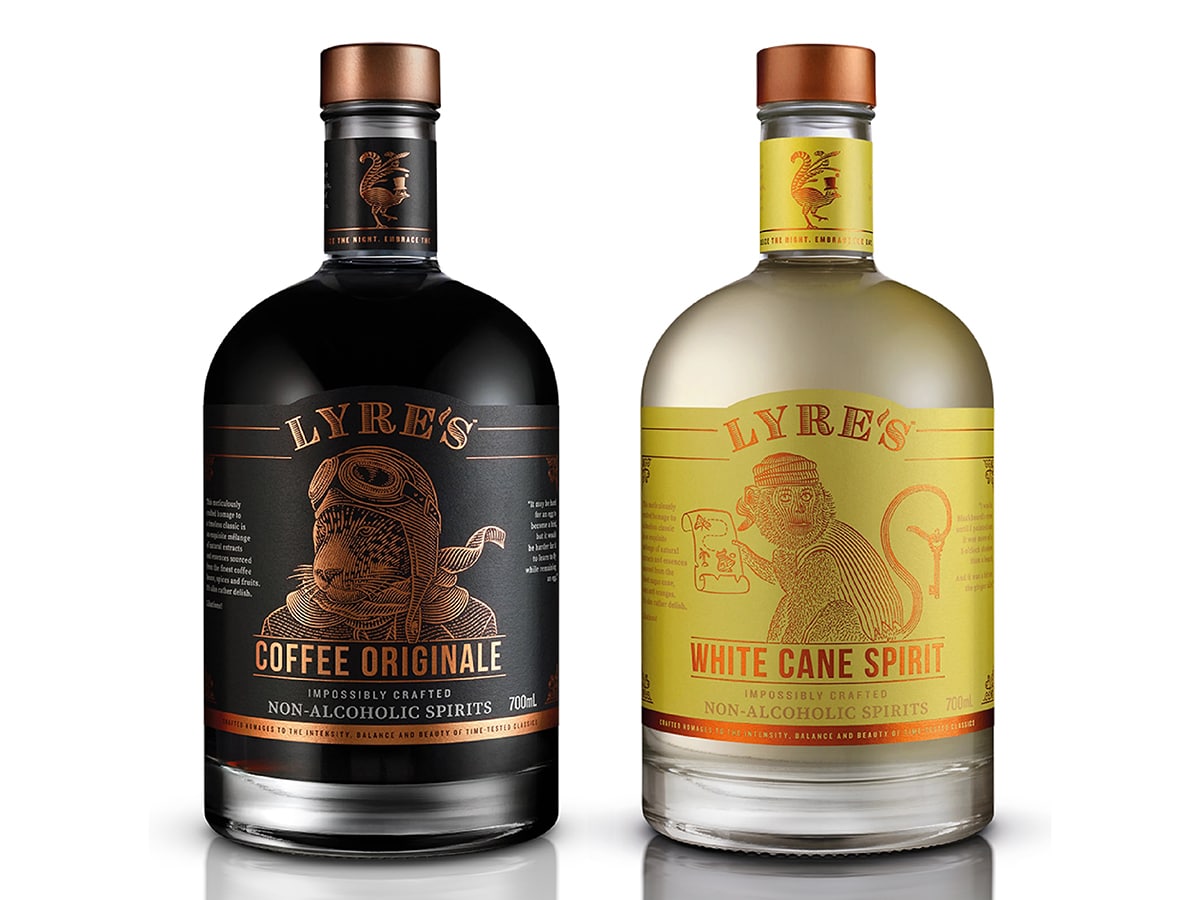 Lyre's Spirit Co Expresso Martini Gift Set
In partnership with Lyre's Spirit Co.
Dad might be avoiding alcohol in the name of optimal health, but that doesn't mean he can't enjoy a tasty libation. Enter this Non-Alcoholic Espresso Martini Gift Set from Lyre's Spirit Co. It consists of two lip-smacking spirits—Coffee Originale and White Cane—both of which are completely delicious. Plus, two premium Coupette glasses perfect for every occasion.  Use this incredible gift set to create an ice cold mocktail such as an espresso martini or a mojito.
Even without the mixers, these non-alcoholic spirits are perfectly sippable. The Coffee Originale is bursting with notes of espresso, spice, caramel, and toasted nuts, which gives way to a vanilla-forward finish. From the White Cane, you get a delectable blend of oak, sugar cane, coconut, and citrus, with a light peppery finish. Here's to the good things in life! – AU$97.50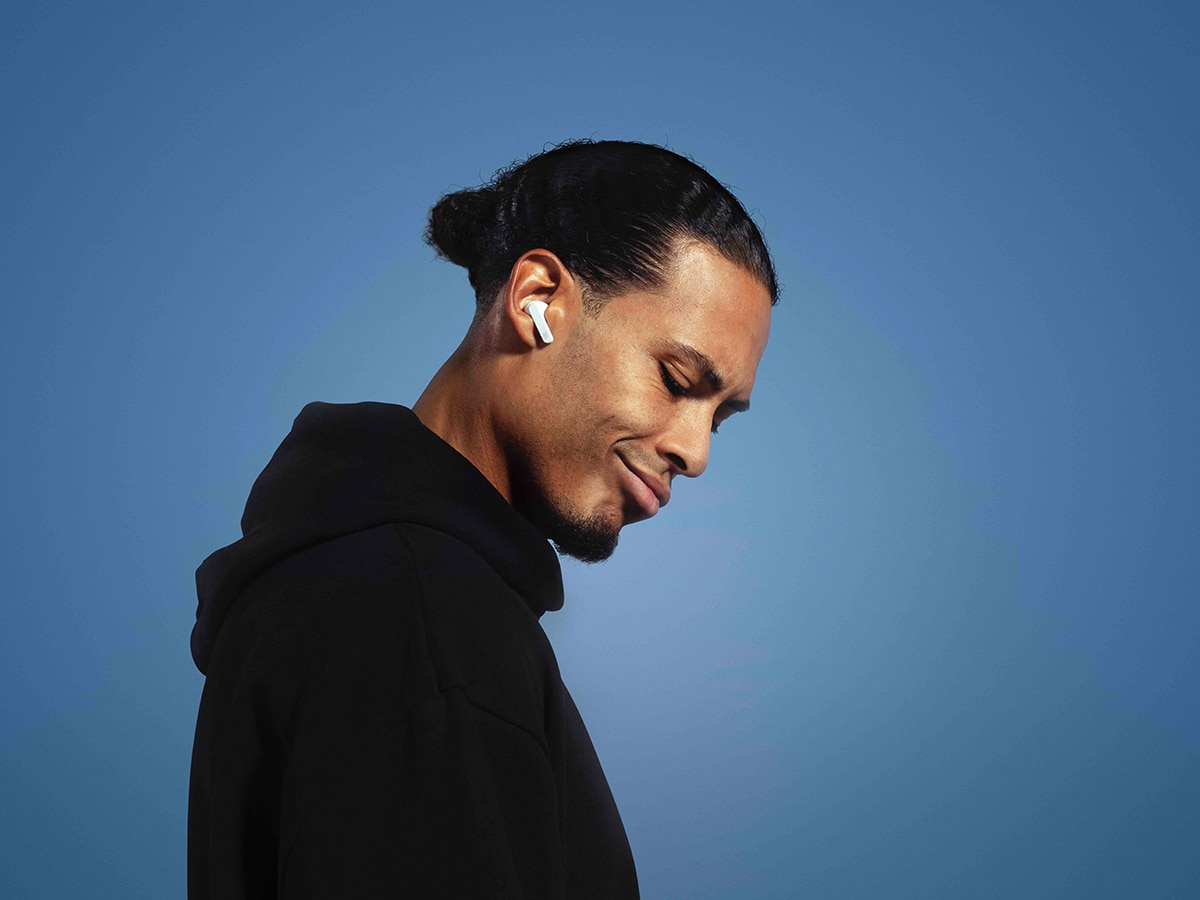 JBL Live Pro+ TWS
Anyone who works out on the regular knows that quality audio gear can go a very long way, which brings us to the JBL Live Pro+ TWS.  Designed to stay the course through even the most intense workouts, these compact buds deliver an immersive True Wireless experience along with the brand's signature audio sound.
As if powerful sonics and an ergonomic fit weren't enough, JBL's buds come jam-packed with extra features. That includes Let's Smart Ambient and Adaptive Noise Cancelling, allowing you to tune in or drop out of the surrounding environment with ease.
Along similarly convenient lines, you can switch from music to calls at the touch of a button, experiencing absolute clarity on all fronts. Voice assistance is also part of the package. Put simply, Dad will relish the newfound freedom that these buds provide. – AU$250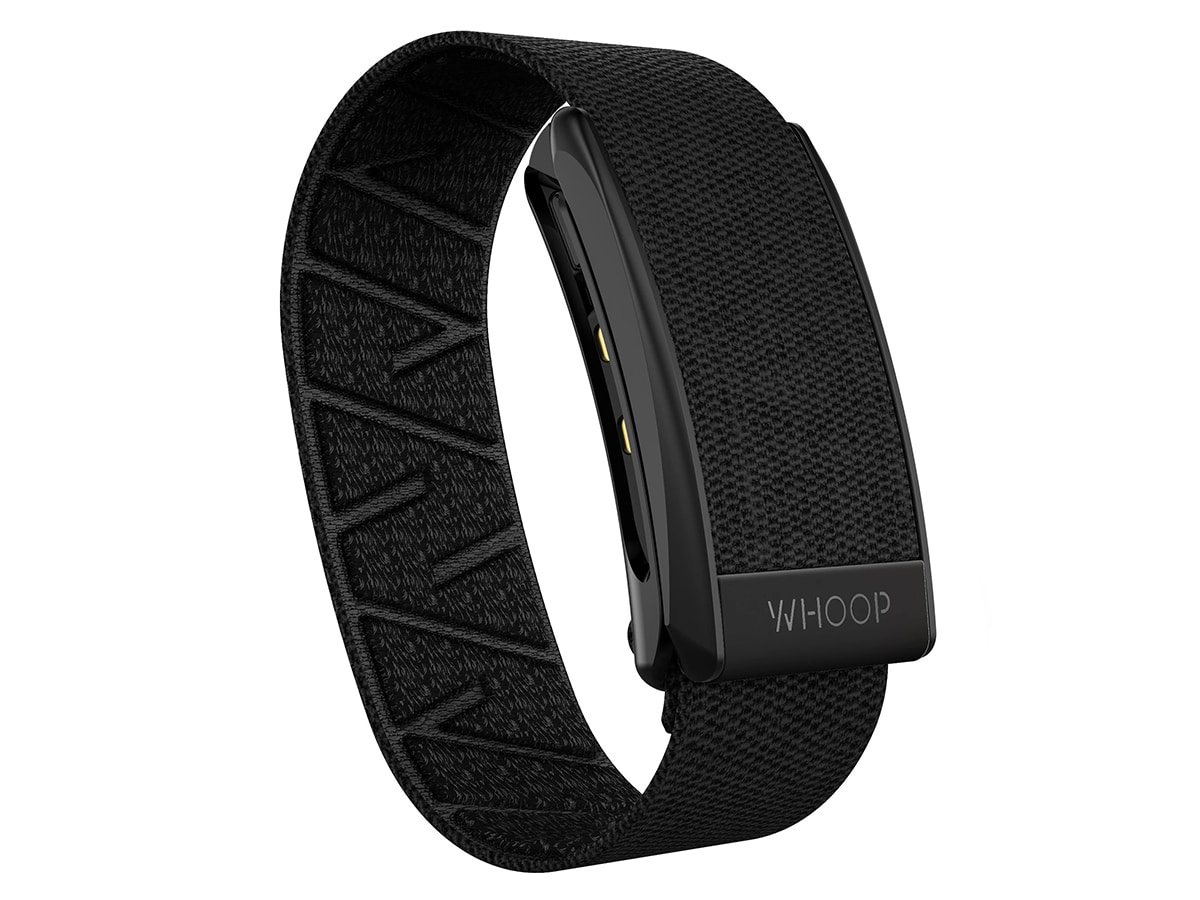 Whoop
We can think of few better ways to maintain an effective fitness routine than by joining Whoop, a 24/7 personal fitness and health coach. Through the power of their membership program, users have improved upon a host of desirable metrics, experiencing better sleep, fewer injuries, and smoother travel, to name just a few benefits. The platform also helps you build strain so as to optimise performance gains while reducing the risk of overtraining.
Sign up yourself or a loved one for a membership and you'll get a Whoop Strap 3.0 right off the bat. Sleek, ergonomic, water-resistant, and long-lasting, it uses advanced sensors to measure things like heart rate and other metrics with the utmost accuracy. It's also the first system to automatically track your body's unique physiological state so as to determine your personal readiness each day. Sync it with compatible exercise equipment and the platform app for the best results.
There's a reason why Whoop has exploded in popularity over recent years. Use this platform to the fullest advantage and you'll gain access to personal health data, complete with recommendations, sleep monitoring, recovery building, and crucial analytics. All the while, a full-blown community of fellow fitness freaks is always within reach via the app. Join today. – US$30 and up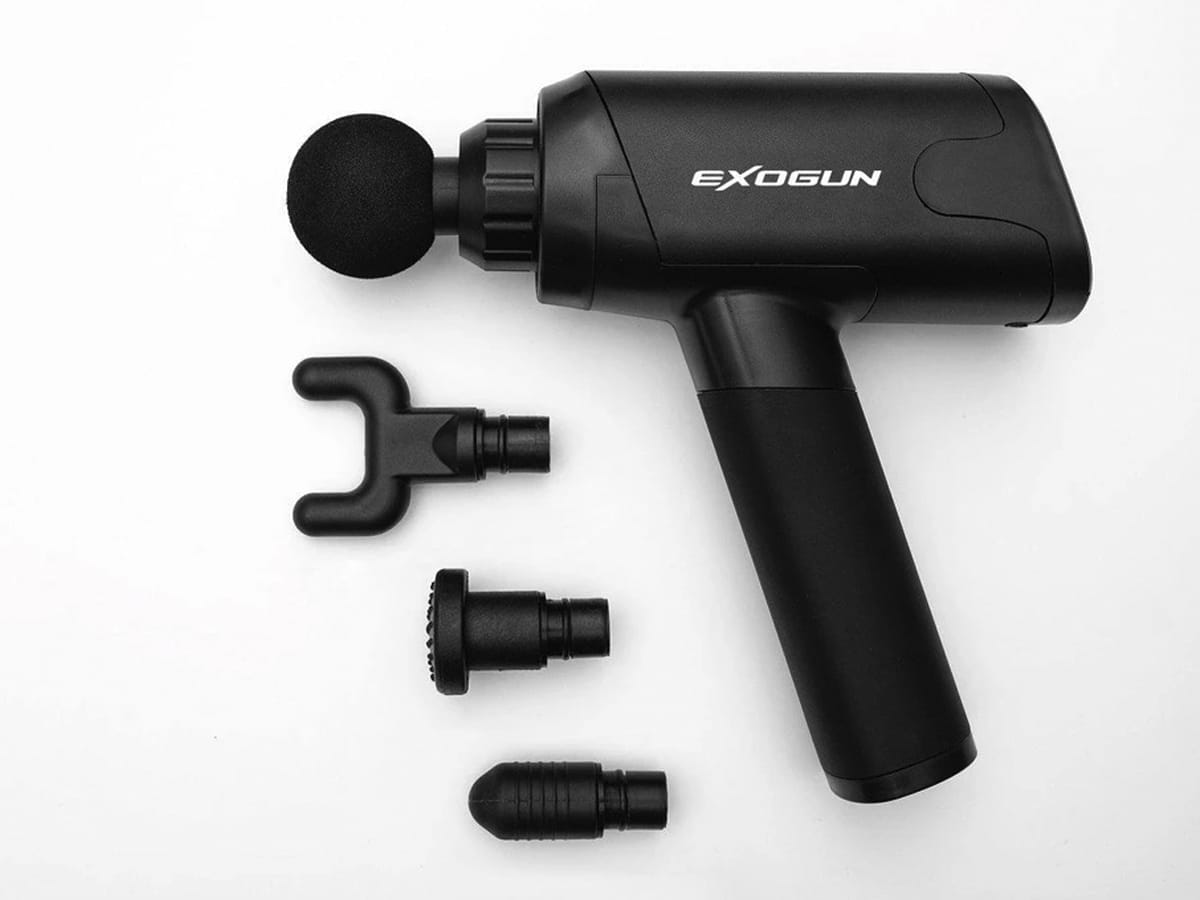 ExoGun Dream Pro Massage Gun
You probably can't afford to buy Dad a personal masseuse so here's the next best thing. All kinds of awesome, ExoGun Dream Pro improves blood flow to expedite muscle recovery and relieve stress, amongst other things. Furthermore, this high-powered device boasts four different attachments designed to relieve different parts of the body.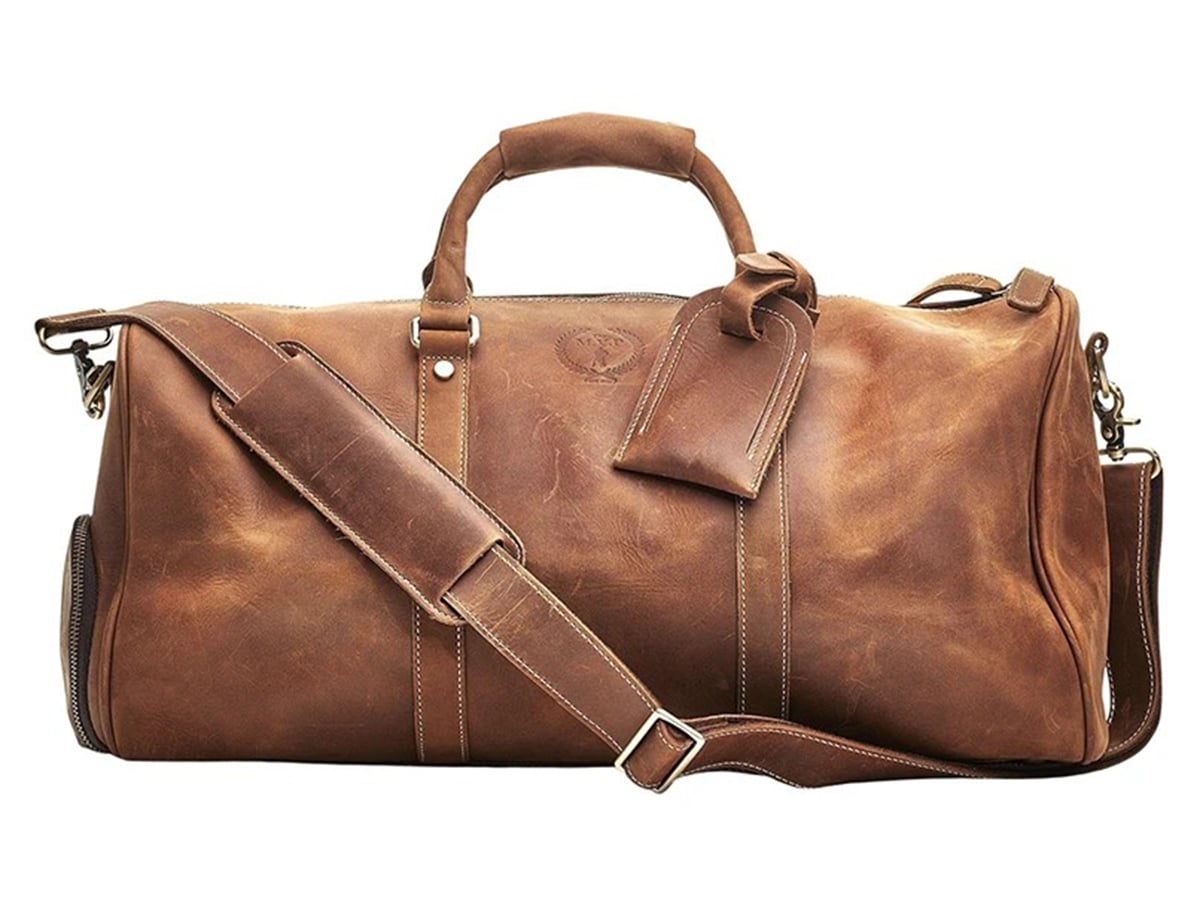 Modest Vintage Player Deluxe Sports Bag
Handcrafted from 100% genuine top grain cow leather, MVP's bag is equal parts roomy, sporty, and handsome. Take it to the gym and on business trips and anywhere in between. – AU$249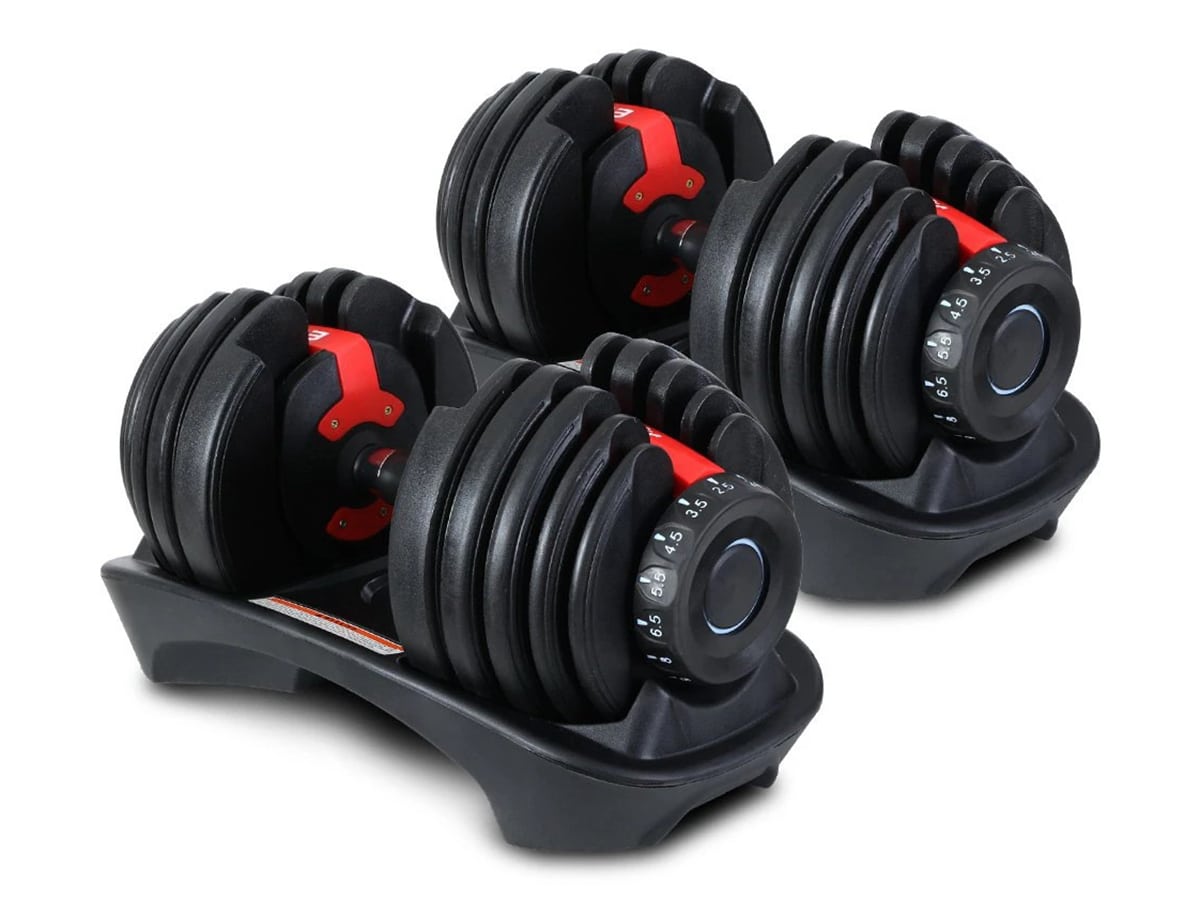 Everfit 2 x 24KG Adjustable Dumbbells Set
Don't buy a bunch of space-hogging dumbbells when you can score this compact and adjustable set instead. Built to last and easy to use, it allows for 15 unique weight combinations.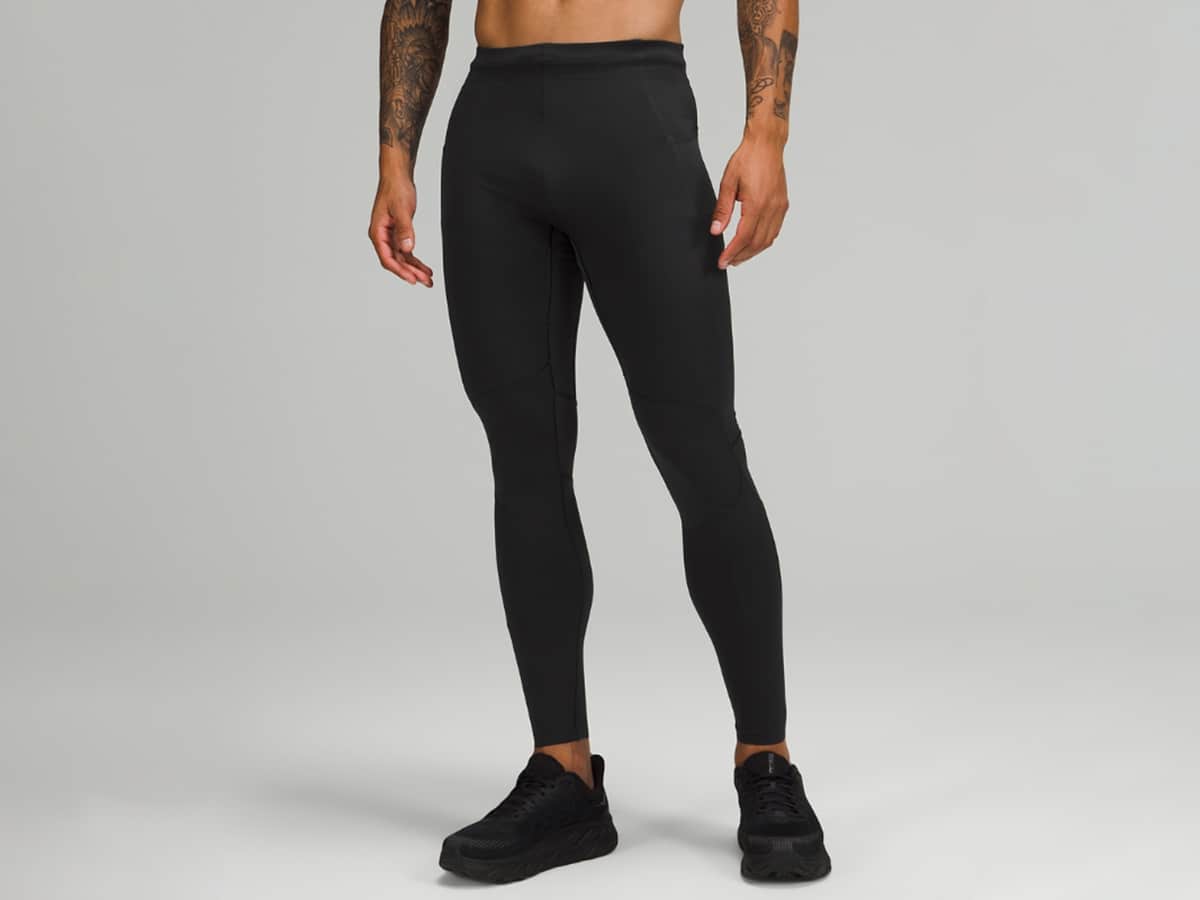 Lululemon Surge Tight
Yoga masters Lululemon bring you these ergonomically designed run tights for men. Featuring patented Nulux fabric, they deliver the top tier of both flexibility and breathability. – AU$119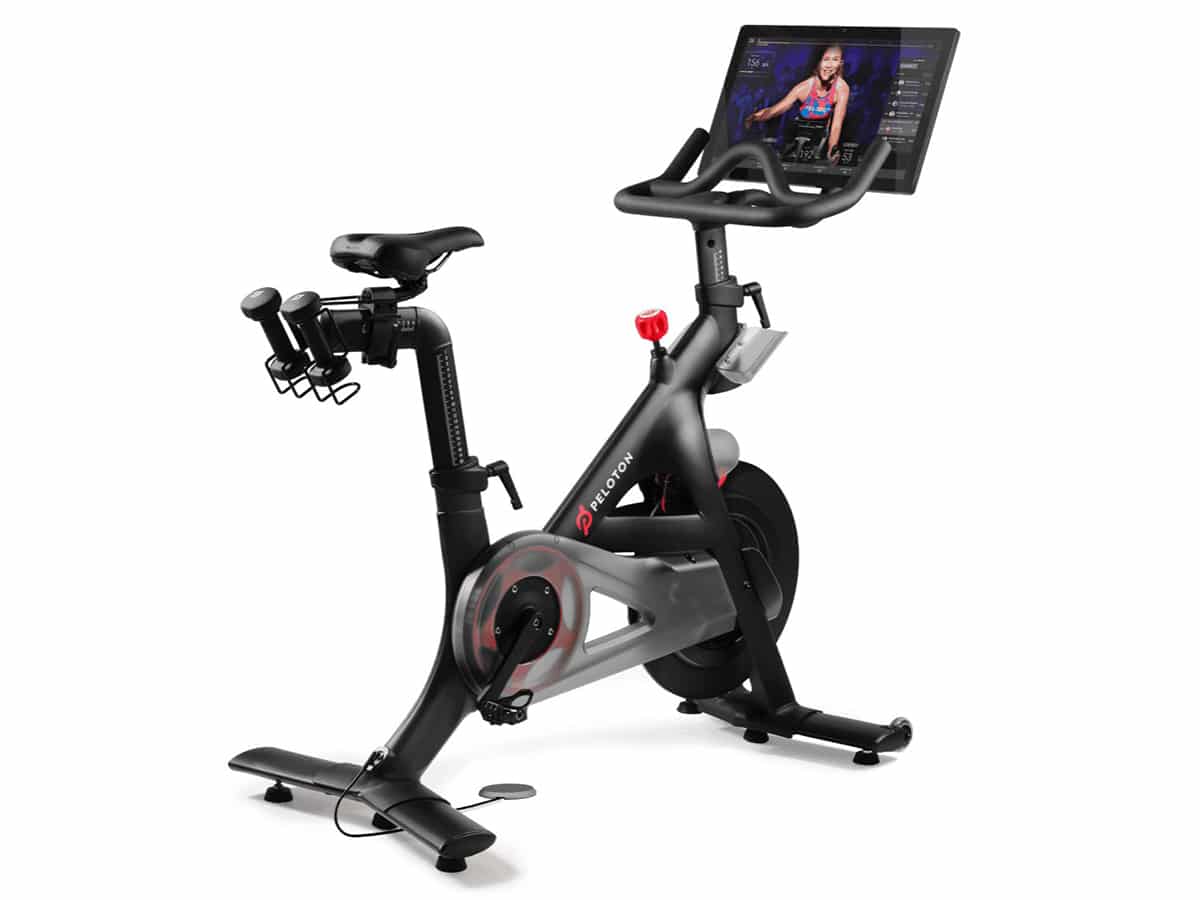 Peloton Bike
More than a modern exercise bike, Peloton is your gateway to a tech-savvy fitness ecosystem. If you can afford one, get one. – AU$2,295
Oakley Radar EV Path
Far out are these things speedy or what?! Your dad will love the contemporary retro flair of the classic Oakley Radar sunglasses. We recommend he uses them for outdoor activities, they'll stand out wherever he decides to don them. Be warned, these are a conversation piece, complements included. – AU$247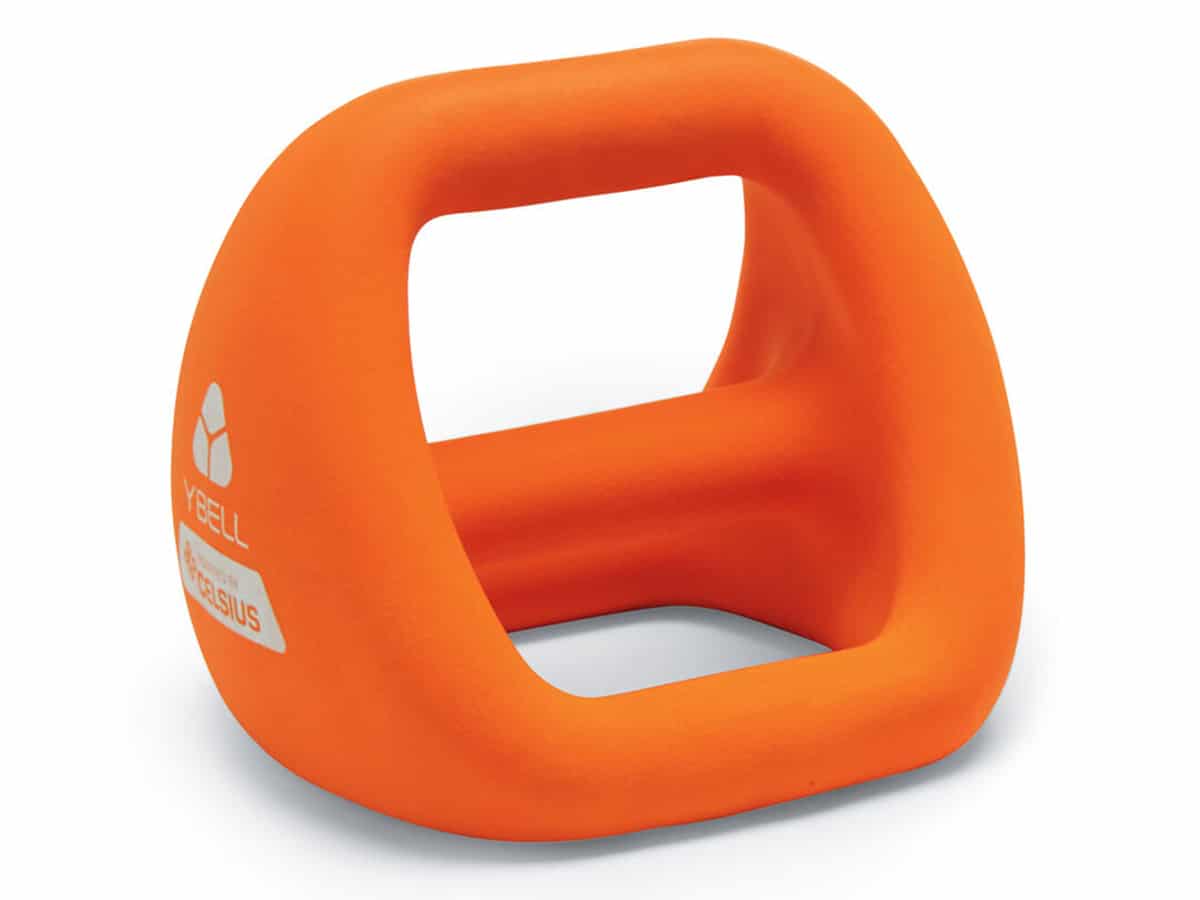 YBell Weights
Featuring an innovative 4-in-1 hybrid system, YBell Weights can be used as a kettlebell, dumbbell, medicine ball, or push-up bar. Who knew such compact gear could do so much? – AU$80
Zwift
Bolster your physical health and your mental awareness at the same time through the Zwift training platform, which connects to smart bikes and other equipment. This is what modern fitness is all about.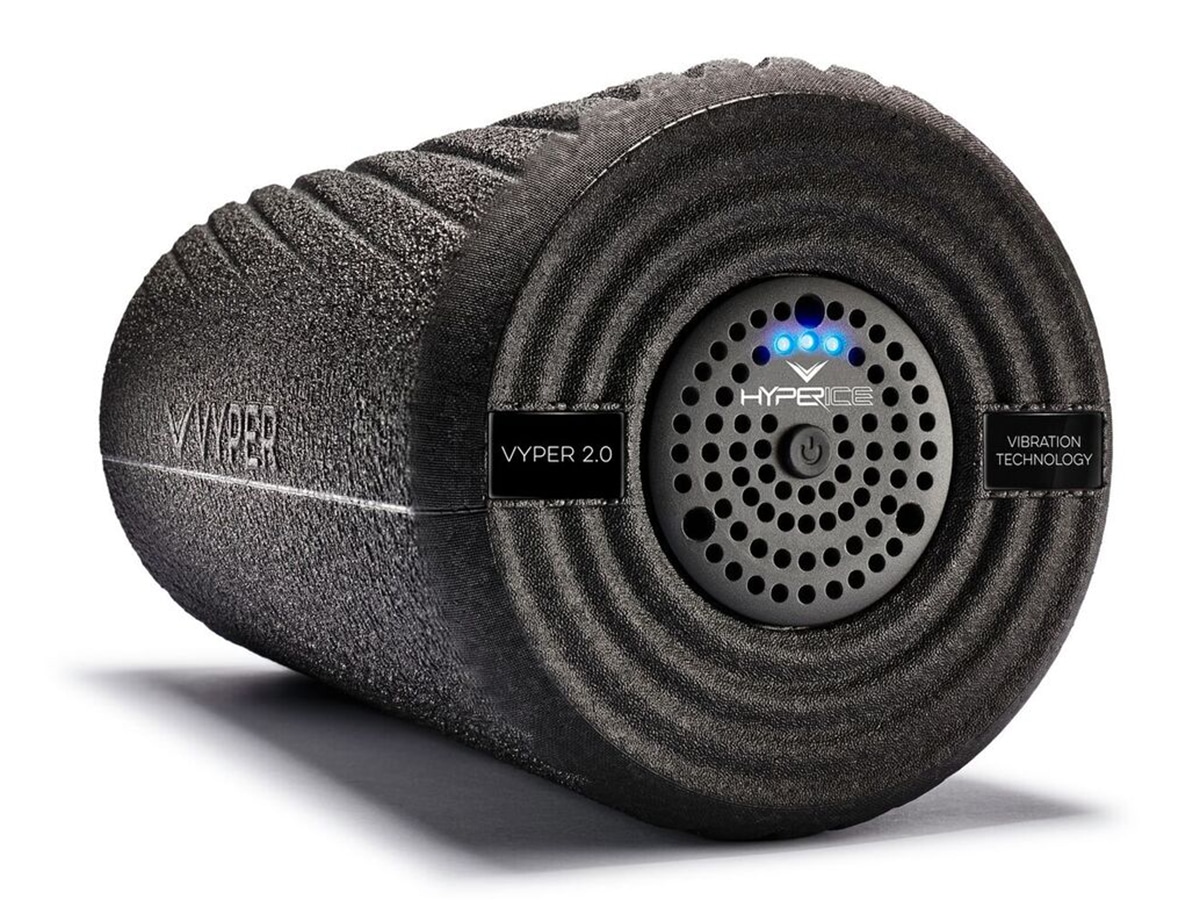 Hyperice Vyper 2.0 Vibrating Foam Roller
This eco-friendly foam roller comes equipped with vibration technology and an increased range of motion. Use it to improve circulation, reduce soreness, optimise flexibility, and more.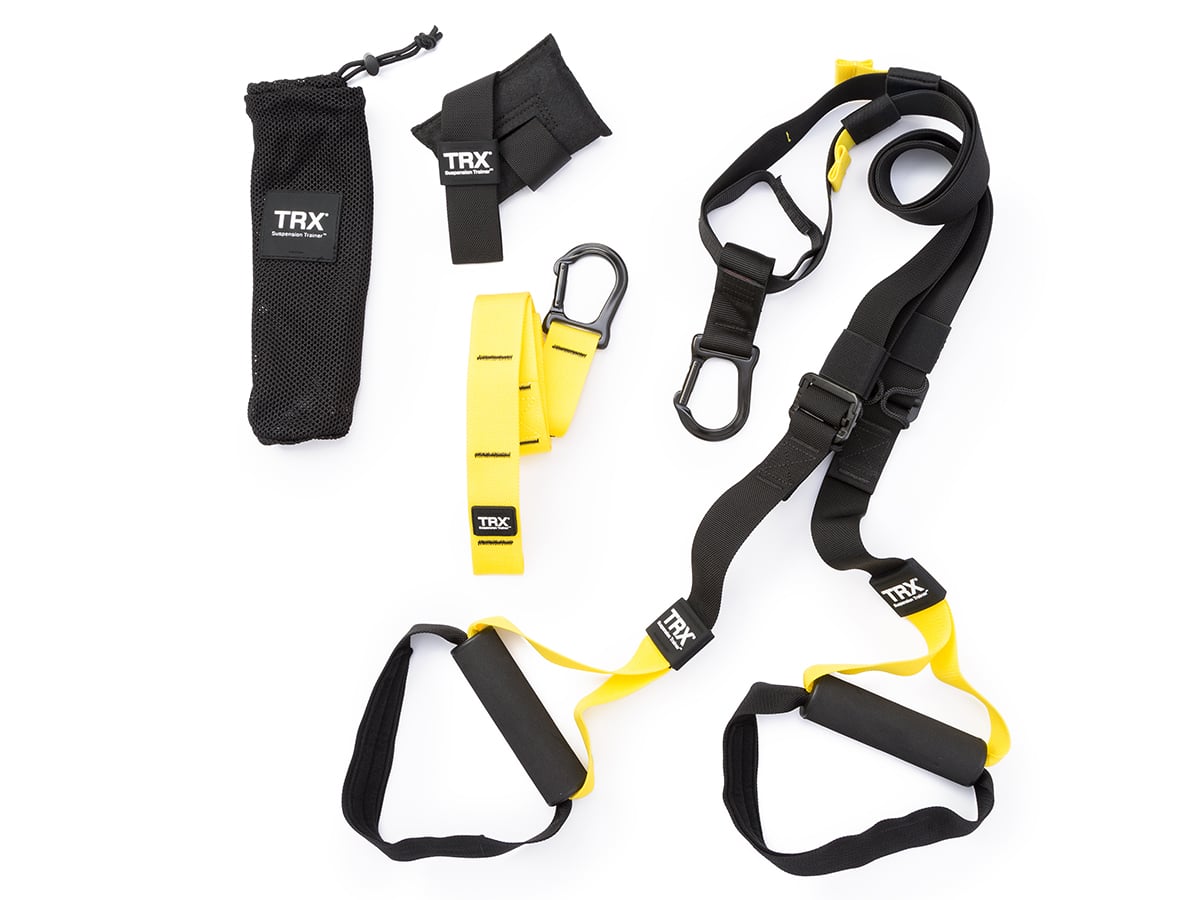 TRX Original – Strong System
This bodyweight suspension system is basically a portable and fully adjustable gym unto itself. It puts hundreds of exercises at your fingertips and enables full-body workouts in as little as 15 minutes. – US$150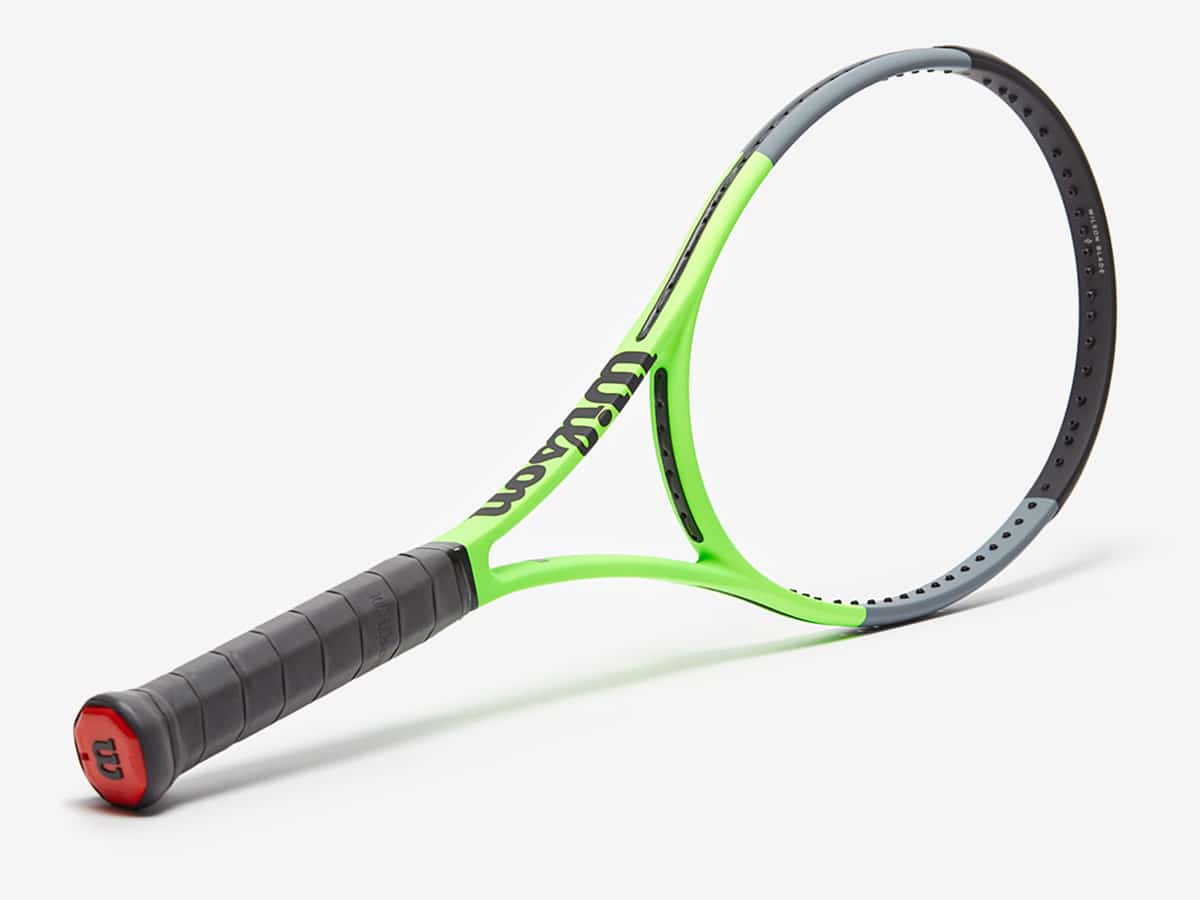 Wilson Green & Grey Blade 98 Version 7 Tennis Racket
Tennis, anyone? This FeelFlex racket of braided graphite and basalt has you covered. Available in a striking colourway, it features logo detailing and black grip tape at the handle. – US$185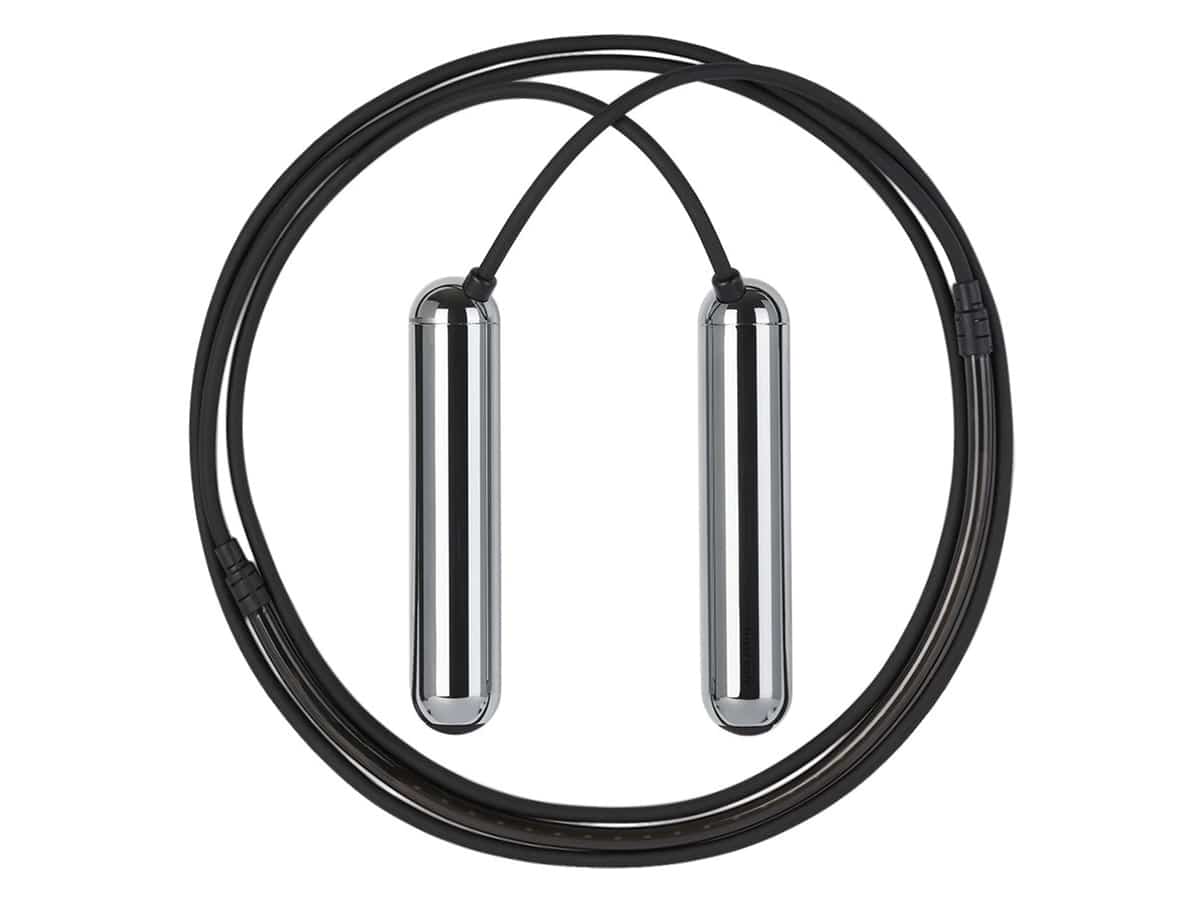 Tangram Silver Smart Rope
App-compatible and LED-embedded, Tangram's Smart Rope offers up to 36 hours of battery life per single charge. It also looks quite sleek. – US$110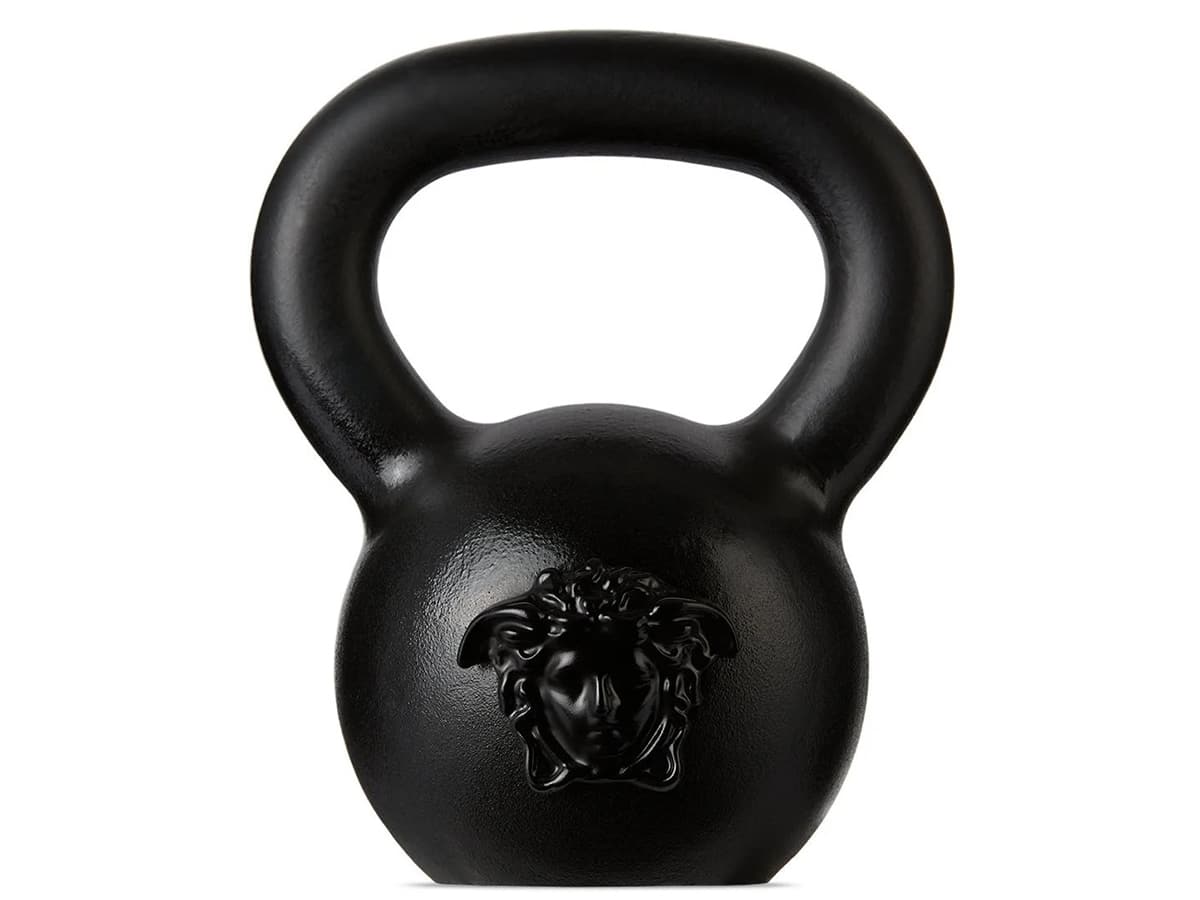 Versace Black Medusa Kettlebell
Forged from mighty iron, Versaci's kettlebell features an engraving of mythological figure Medusa. It comes dressed in all-black with a flat base and an easy-grip handle. – US$475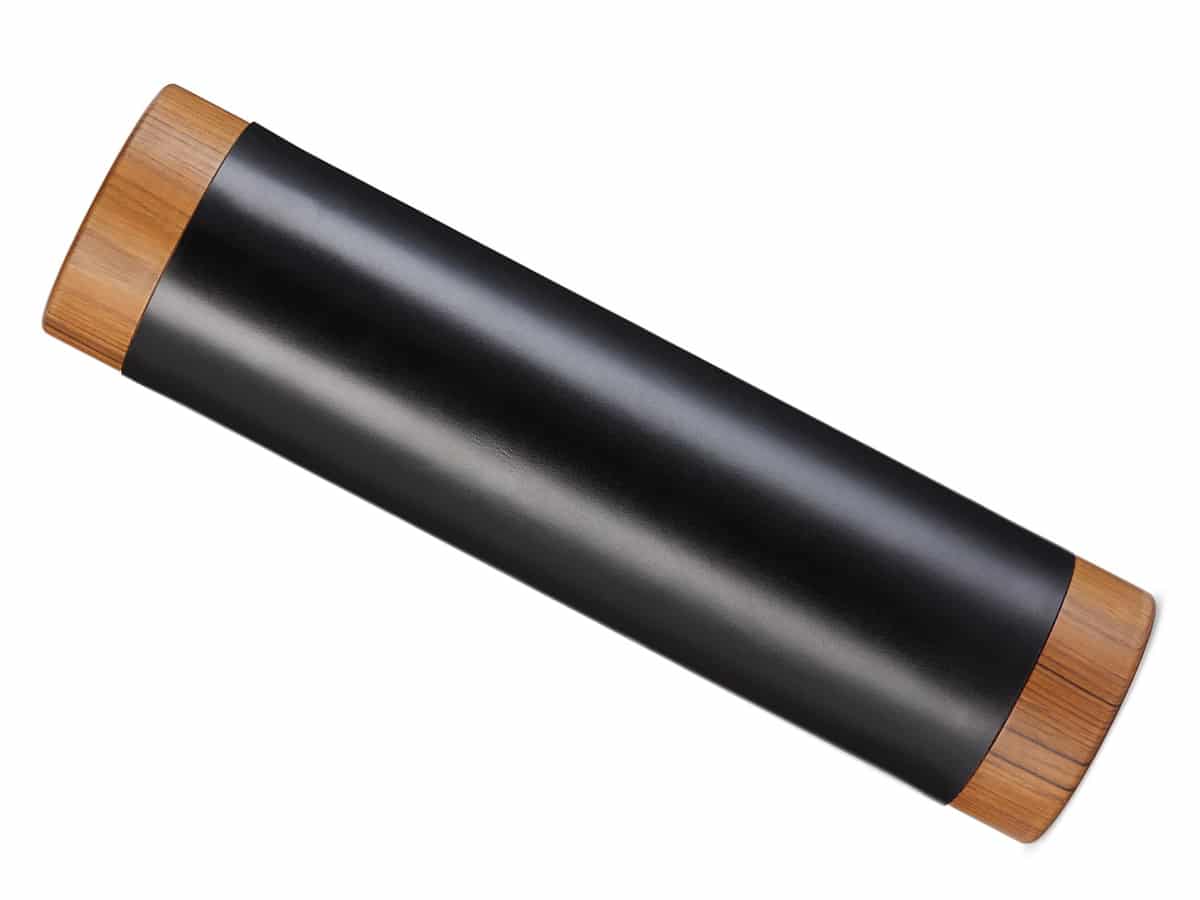 Fysik Brown & Black Gling Muscle Roller
An artisanal fitness product if we ever saw one, this handcrafted muscle roller wraps premium leather over a wooden core. It'll boost your circulation and your decor at the very same time. – US$290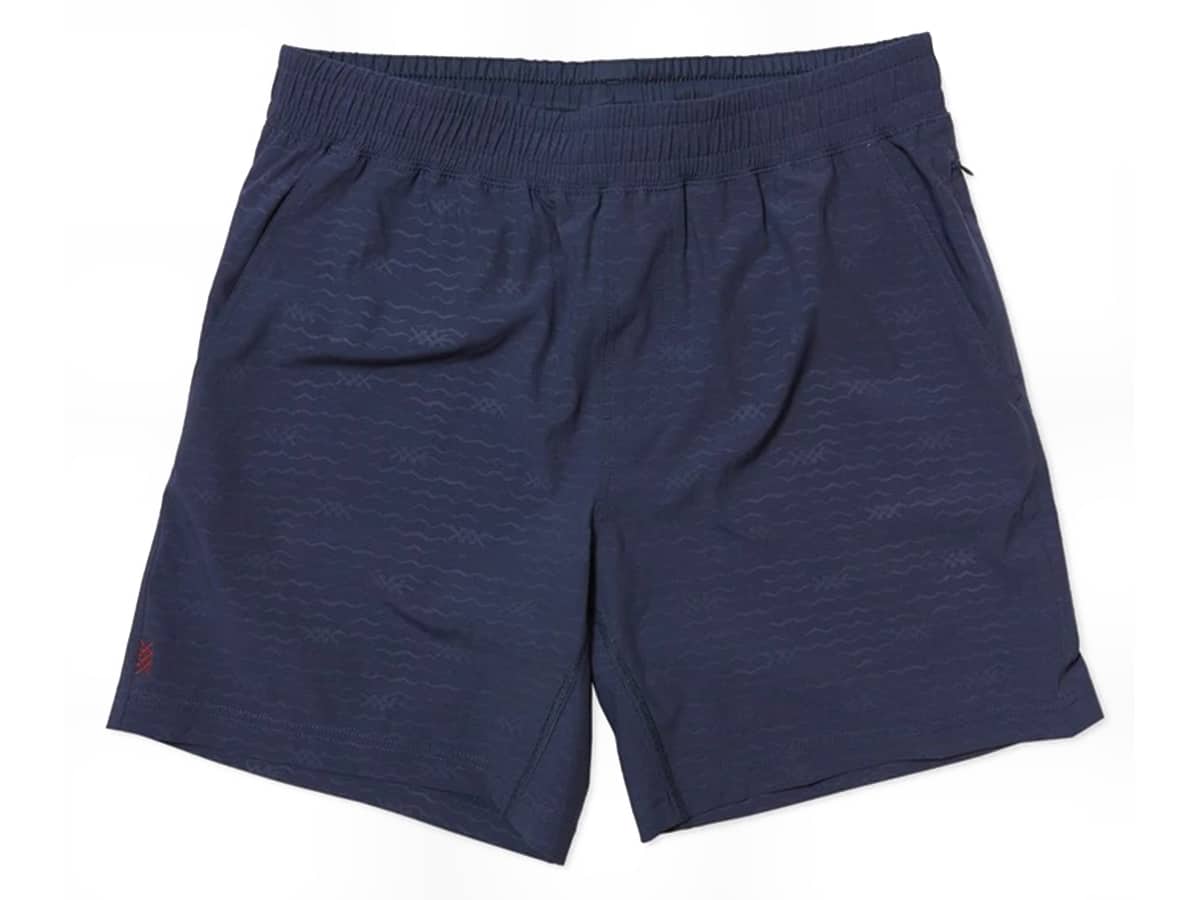 7″ Unlined Workout Mako Shorts
Every good fitness freak needs a pair of quality shorts and your dad is no exception. These ones are lightweight, quick to dry, and perfectly stretchy. – US$68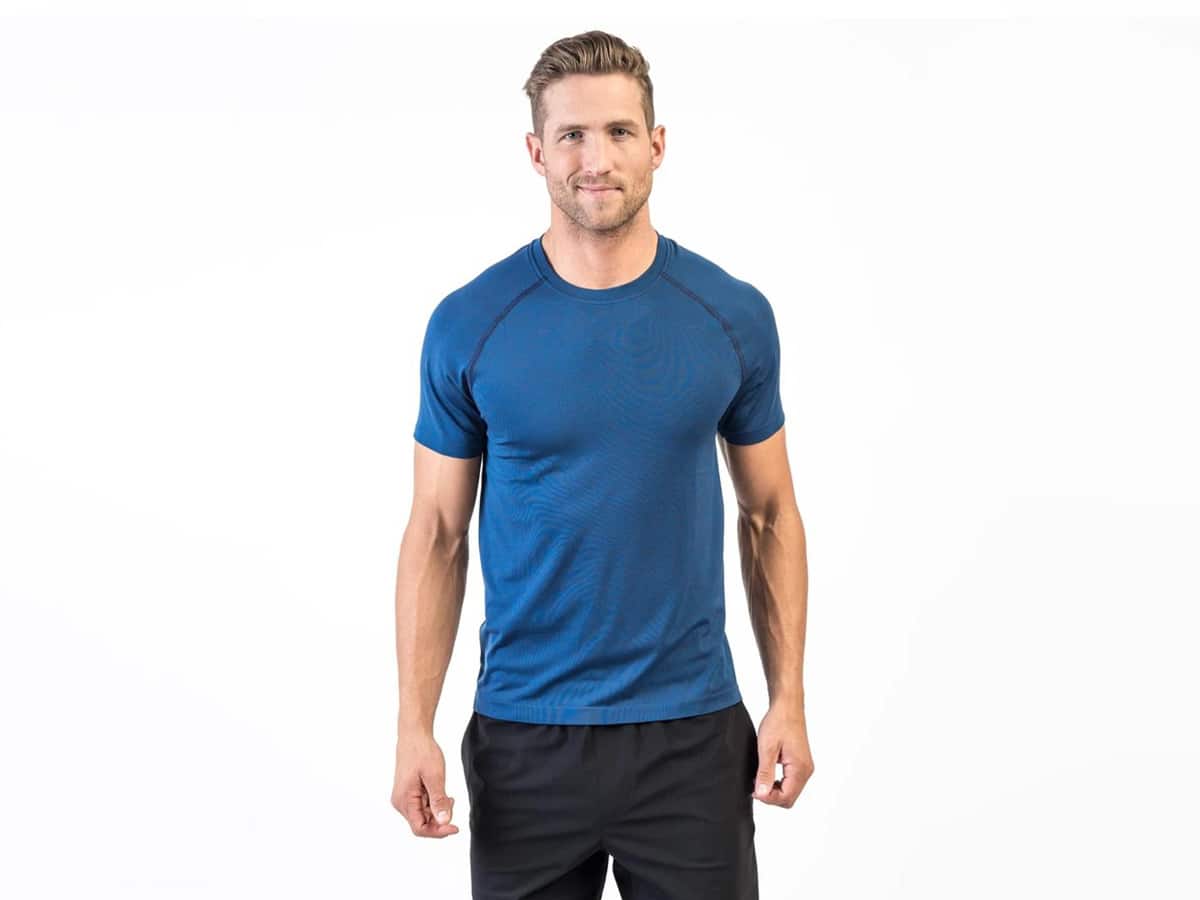 Reign Tech Short Sleeve
Speaking of fitness essentials, no wardrobe is complete without a trusty workout tee. Hailing from the Reign Tech collection, this one employs body-mapped mesh construction for enhanced breathability. It's also lightweight, moisture-wicking, and odour-blocking. – US$78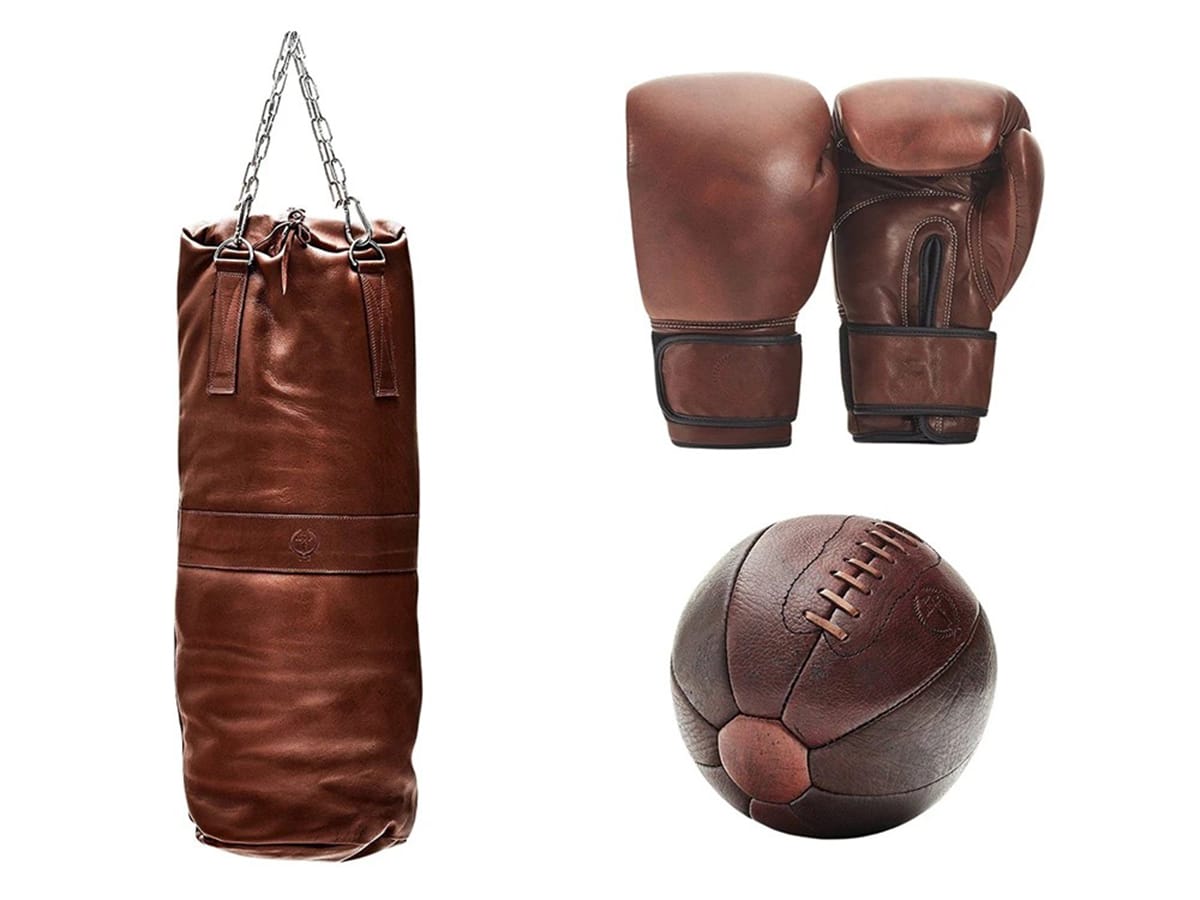 Modest Vintage Player Pro Boxing Kit
Bring out your inner Rocky with this leather boxing kit from Modest Vintage Player. It's been crafted with the utmost attention to detail, which becomes obvious at first glance. As far as gifts go, this one's a true champion. – AU$599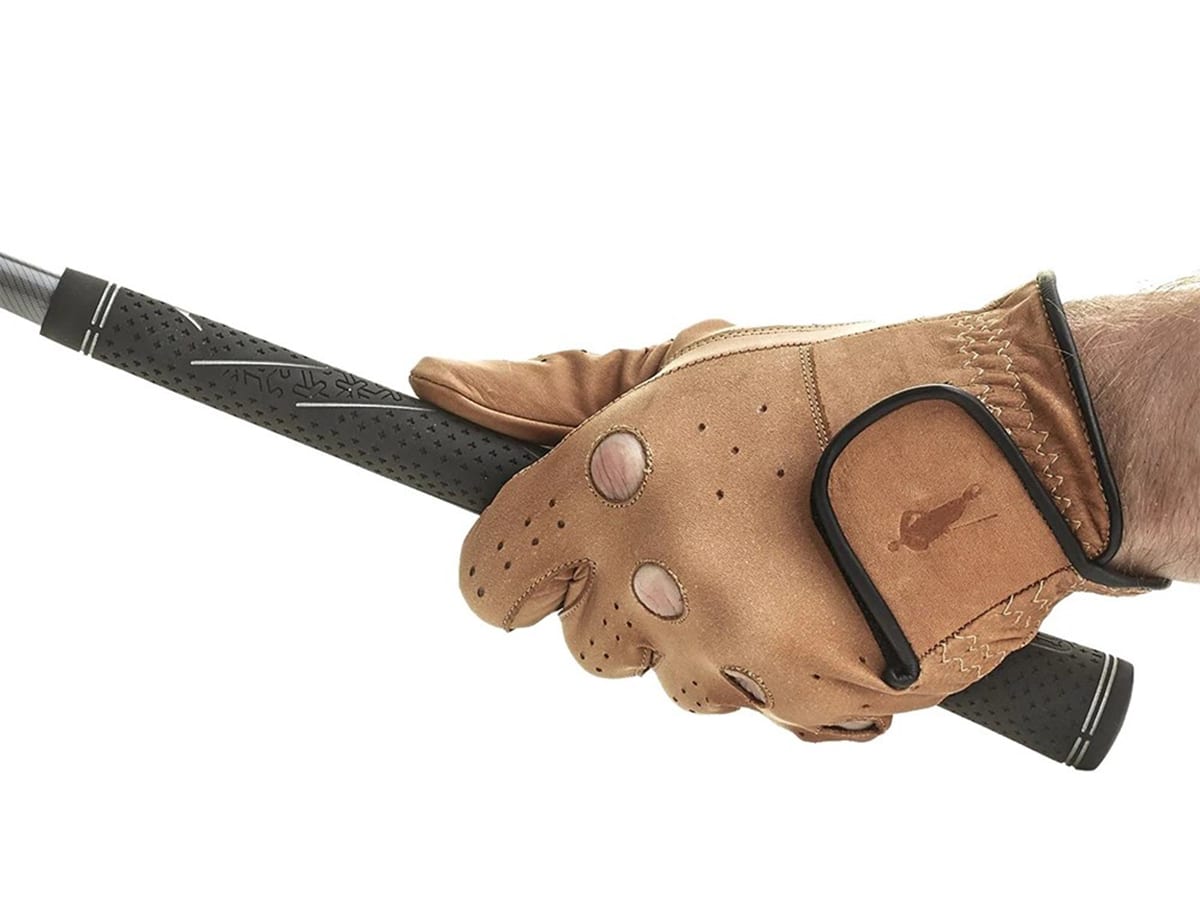 Modest Vintage Player Leather Golf Gloves
Golf is a gentleman's game and these leather gloves are here to prove it. Choose between a variety of colours and add some style and comfort to your swing.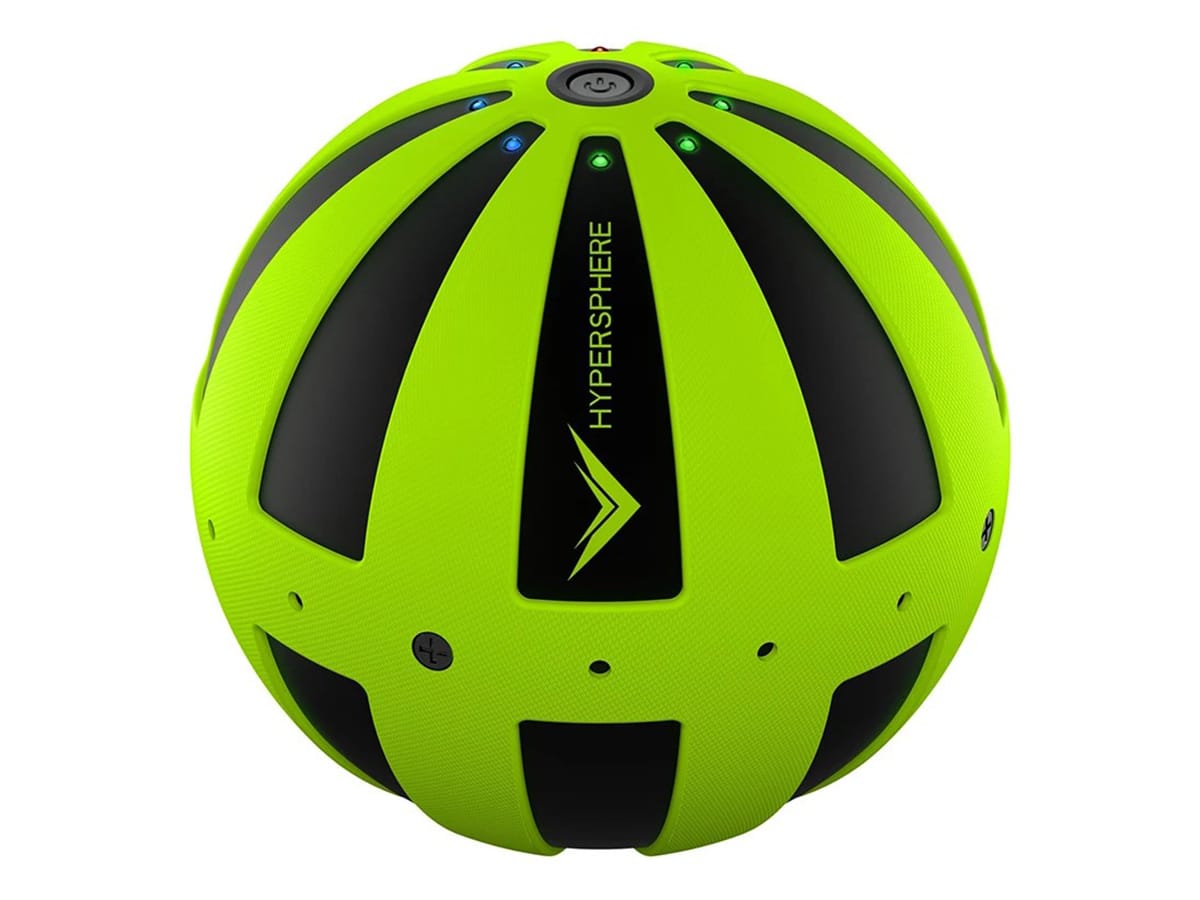 Hypersphere Vibrating Massage Ball
A fitness freak can never have too much muscle therapy in his life. Compact by design and TSA-approved, this vibrating massage ball puts that therapy in a travel-friendly package.
More Gift Guides:
Father's Day Gift Guide 2021 – Luxury
Father's Day Gift Guide 2021 – Big Boys Toys
Father's Day Gift Guide 2021 – The Foodie
10 Best Fragrances To Gift Dad This Father's Day
View all of our 2021 Father's Day Gift Guides