Cop a Killer Workout Wherever You Are with the TrosssMolly Portable Ab Roller
When most of us are forced to gyms on lunch breaks, or still concerned about COVID's community transmission, the TrosssMolly abdominal muscle training wheel offers a convenient and portable workout solution that's tailored to your changing lifestyle.
This compact fat-burning exercise equipment is lightweight and small enough to fit within a backpack or duffel, meaning you can work on staying lean, active, and healthy from just about anywhere. The creators of TrosssMolly believe their wheel is around 50 per cent of the size and weight of the other rollers, earning its title as the most portable wheel available.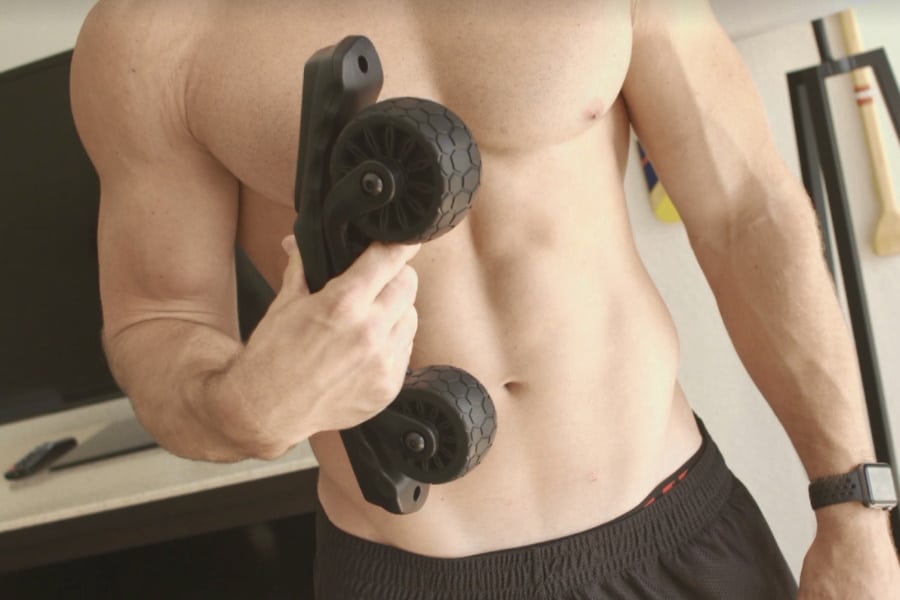 The ab roller consists of only two parts, with the handle and the wheels rotating to 180-degrees to allow for flexible motion and increased stability. The ergonomic handle is textured with a non-slip grip perfect during those sweaty workouts. The roller is made of high-quality thermoplastic that can withstand weights of up to 100kgs.
Trosssmolly is suitable for all kinds of floors. We're talking wooden flooring, carpet and concrete. Even on timber flooring, the wheels makes little to no sound, allowing you to stay focused on the routine and not concerned that you're drawing unwanted attention.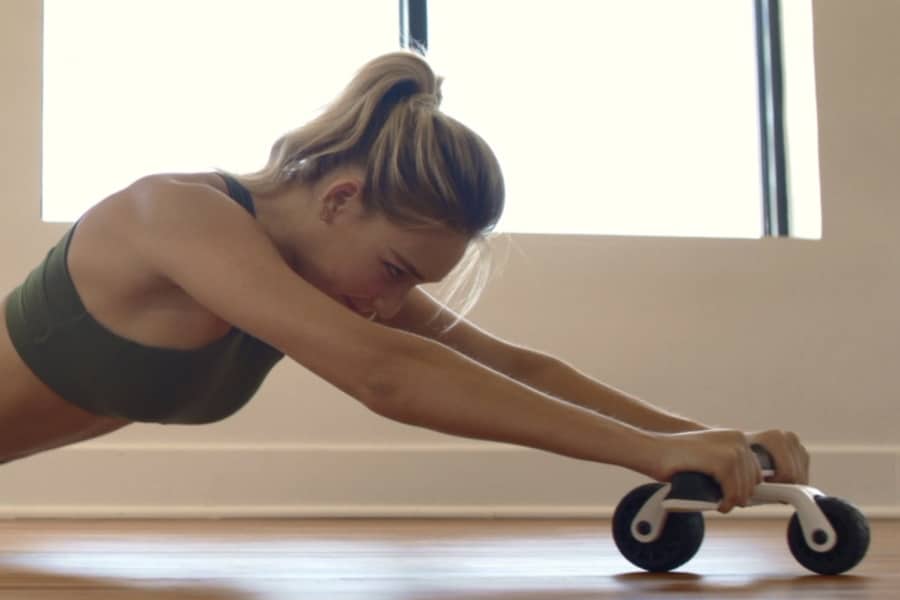 If this highly portable abdominal wheel looks like a great fit for your workout routine, you can grab one on Kickstarter for around AUD $69, which is 45% off the retail price. The makers of TrosssMolly will even throw in free shipping to anywhere in the world.
Whether you're a beginner or a professional, TrosssMolly can help you earn those six-pack abs or the beach body you've always wanted. You still have to put in the work, but now you can work anywhere and at any time.