Julius Maddox Breaks All Time Bench Press World Record
Julius Maddox is defending his title as Bench Press King. The elite powerlifter recently put up 770 pounds for a single rep to set a new all-time world record for raw bench press. With three spotters in place—two on the sides to provide support, and one to break the weight from the bench—Maddox handled the weight like it was nothing. The feat was performed at the Arnold Classic. With only a small crowd present due to the coronavirus pandemic, the event may have seemed a little subdued, but that didn't stop Maddox from putting on an incredible display of strength.
You'll also like:
16 Best NBA Games of All Time and Where to Watch Them For Free
The Adapt X1 Brings a Full-Body Resistance Routine into Your Home
Are Protein Shakes Healthy? Key Facts on Whey Protein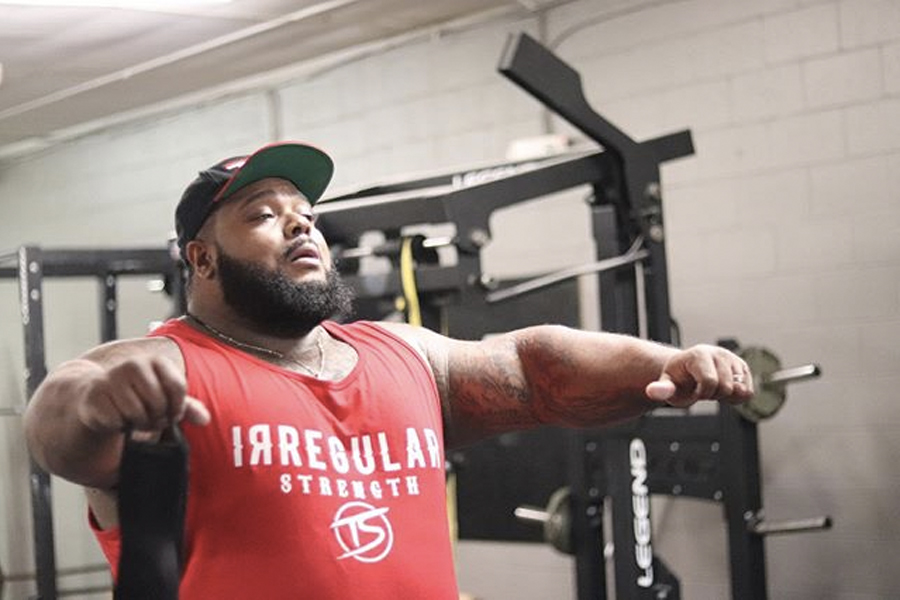 For a bench press to be considered raw, there cannot be a bench shirt used. A bench shirt is a stiff, supportive shirt that improves performance by supporting the lifter's shoulder and deltoid muscles. Maddox performed the record-setting bench without such a shirt. Maddox's record-breaking press used eight 45-pound plates on each side. The powerlifter was already the ranking world record holder for raw bench press. In August 2019, Maddox put up 739.6 pounds, beating out Kirill Sarychev, who had pressed 738.5 pounds. In November 2019, at the Rob Hall Classic in Austin, Texas, Maddox bested his own record again, pressing 744.1 pounds. Unofficially, Maddox beat that record in January 2020, lifting 755 pounds, but the lift didn't count toward record status as it wasn't done at an officially sanctioned event.
Maddox isn't just showing off, however. He's building for a new record, which he plans to set in June 2020. "The new all-time world record raw bench will be 800 pounds by the beginning of June," Maddox told BarBend. Maddox's current performance has garnered a lot of support. Current world record holder for the deadlift, Eddie Hall, was on hand to witness the event. After Maddox finished his lift, Hall quipped, "That was a 700-pound bench press. It looked like 100 pounds, if I'm being honest." Enjoy the record while it lasts—Maddox is well on his way to breaking it yet again.
You'll also like:
16 Best NBA Games of All Time and Where to Watch Them For Free
The Adapt X1 Brings a Full-Body Resistance Routine into Your Home
Are Protein Shakes Healthy? Key Facts on Whey Protein