This Reusable Silicone Face Mask Has Gone Viral
Been trying to pick up a face mask but can't find one anywhere? You aren't alone, but some crafty Dutch designers may have found a solution. Amsterdam-based designer Mark Austen has launched a new creation on Kickstarter, the LMP Reusable Face Mask, and it's going, for lack of a better word, viral.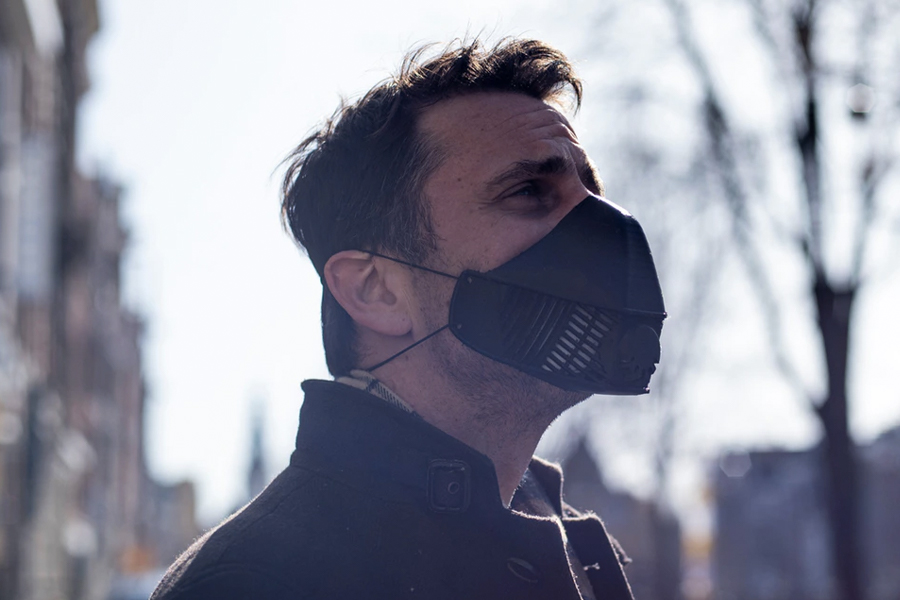 With N99 and FFP3 protection, the LMP reusable mask is capable of filtering 99 per cent of germs and PM2.5 particles, making it one of the most effective civilian masks on offer. The mask features a reusable silicone rubber shell that is food and skin-safe. Unlike other face masks, this cool silicone variation is made of washable material, meaning you simply remove the filter, chuck it in boiling water with soap and be on your way. That's a major advantage over the regular cloth face masks, which need to be replaced regularly. Instead Austen reveals you only need to replace the filter after use, saving you time and money. "Standard FFP2 masks in hospitals should be disposed of every few hours, some say 4 hours. We do not encourage using the same filter day after day," he says.  For comfort, the ergonomic contours and soft materials allow it to mould comfortably to your face, ensuring protection and a snug fit.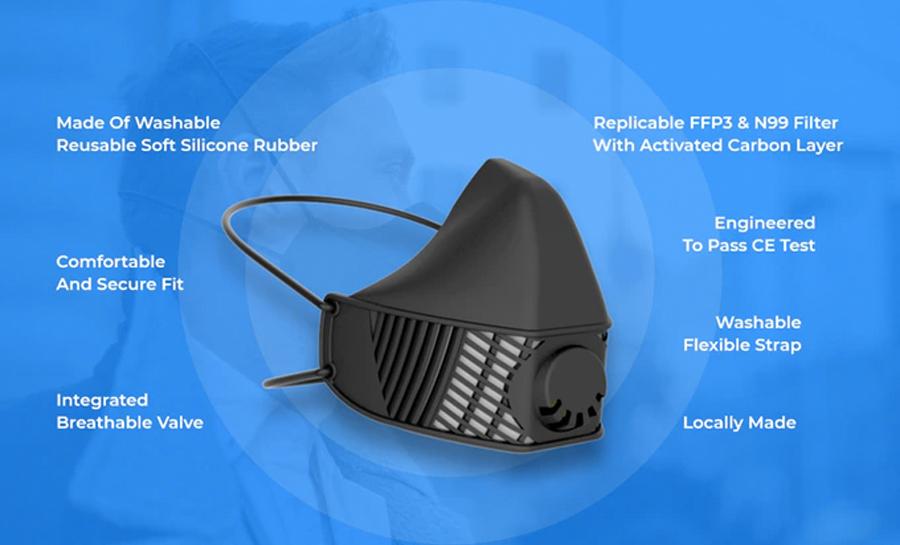 The LMP Reusable mask was designed by Local Makers – Design & Manufacturing co. Amsterdam and uses a rather unconventional manufacturing process. The first iteration involved a 3D printed design, but the team quickly moved to scale the operation to meet face mask demand. That demand is absolutely booming. Since launching on Kickstarter, the LMP Reusable Silicone Face Mask has brought in over $220,000 in investment, almost four times the initial goal. There is still nine days to go before the Kickstarter ends, but with nearly 2000 backers on-board, you can be sure this one will be a hit.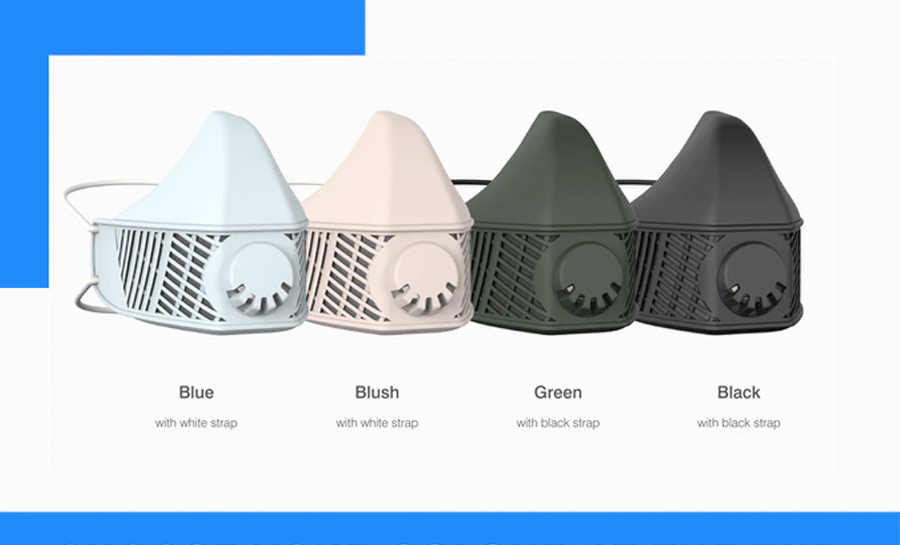 General FAQ
How long can you wear a silicone mask?
Silicone rubber can last well over 20 years without losing chemical or physical stability.
Is silicone safe for skin?
Safety and toxicology evaluations have shown that silicon is not toxic when in contact with the skin. Silicone has shown to be nontoxic and nonirritating on all skin types.