Mankind Athletic is Having a 25% Off Sitewide Birthday Sale for 48 Hours Only!
At the crossroads between functionality, aesthetics, philosophy, and affordability, Mankind Athletic finds its niche. More than the provider of high-performance sportswear, the brand strives to bring out your best possible self, both inside the gym and out. They're also huge believers in quality over quantity, crafting every product with the utmost attention to detail. If your life is a journey, allow this stellar label to be your guide.
As if the innovative fabrics and streamlined designs weren't enough, Mankind Athletic takes a thoroughly modern approach toward sourcing and sustainability. Not only does the brand maintain a direct relationship with its manufacturers in China, but it uses 100% sustainable biodegradable packaging. It's also partnered with various charities and established a recycle return reuse initiative, where customers are encouraged to return their used clothing for the company itself to recycle.
Needless to say, we were stoked when we found out the athletic apparel brand is having a sitewide 25% off birthday sale! The sale starts on the 1st of April and ends at 11:59 pm on the 2nd of April.
Man of Many's Top Picks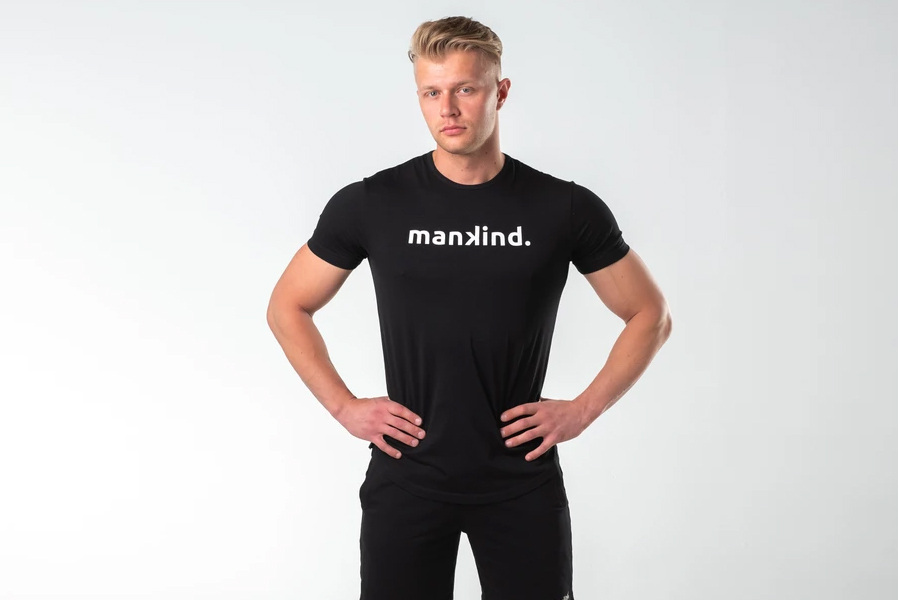 Tech Tee
For a taste of what Mankind Athletic is all about, look no further than the popular Tech Tee. Constructed from the brand's most unique fabric blend to date, it features a Mankind Logo made of a stretch-proof silicone mould. Tapered at the top and slightly relaxed at the bottom, the shirt's duck-bill design perfectly adapts to the contours of your body. Sealing the deal is cotton and elastane-treated tech fabric construction, which is lightweight, flexible, moisture-wicking, comfortable, and exclusive to the brand.
Already priced at a very affordable $49.95, you can now snatch up the Tech Tee for just $37.50.
Tech Shorts
Should you scoop up the mighty Tech Tee, you'll want some killer shorts to match. Mankind Athletic has just the thing for you, better known as Tech Shorts. The label's most advanced shorts to date, they feature a unique mid-weight cotton-blend and tapered fit. Equal parts versatile and comfortable, the shorts rest just above the knee and deliver an ideal touch of warmth during colder weather.
With the current birthday sale, you can get your hands on the Tech Shorts for just $45.
We're merely scratching the surface in terms of what this apparel brand has in store. Check out their entire Tech Range and you'll discover a veritable bounty of choice designs and distinct fabric blends. Shipping and returns are always free and every order comes backed by a 100% 30-day satisfaction guarantee or your money back. The brand also includes a complimentary "At Home Workout E-book" with every purchase.
Over at Mankind Athletic, the mission is simple: to inspire the pursuit of your best possible self, both in and out of the gym. Believing that clothing is a true form of expression, the brand makes apparel that's both aesthetically pleasing and effortlessly functional. Work up a sweat with style and confidence and don't forget to partake in their recycle return reuse initiative. This is everything you want out of a modern fitness brand.
Remember, the sale is only on for 48 hours from the 1st of April and ends 11:59 pm on the 2nd of April!