The Multivitamin Designed to Help Fill Nutrient Gaps in Men's Diets
Wellness brand Ritual hates half-truths and pseudoscience just as much as you do. That's why their own scientists and experts reviewed extensive research on diets and genetics before making the brand's top-selling multivitamins. Dubbed Essential for Men, the multivitamins feature key nutrients, the kind of which you might not be getting enough of from your regular diet. Pair that with a transparent operation and you end up with a multivitamin you can actually trust. Go figure!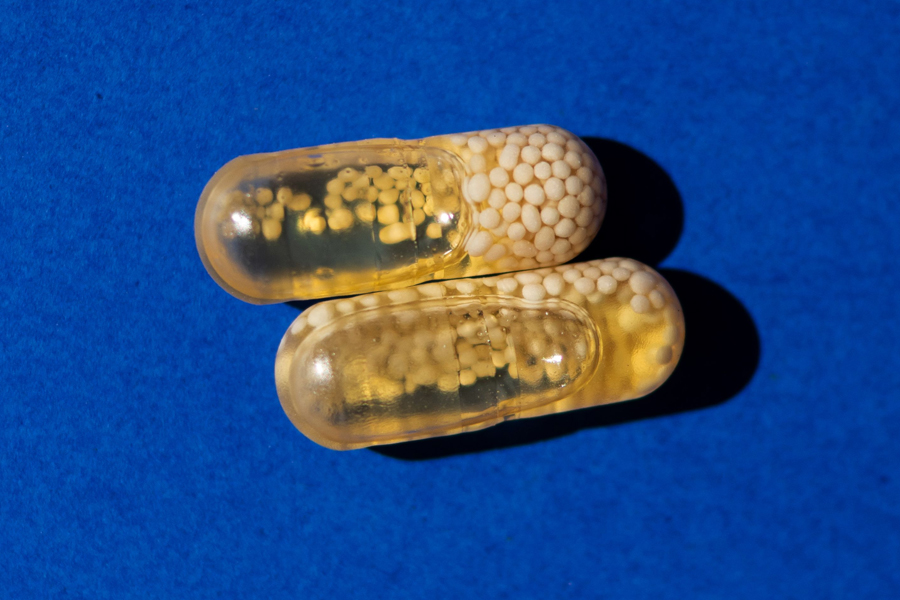 Essential for Men Key Nutrients
Backed by thousands of independent studies, Ritual's Essential for Men multivitamin range respectively targets men aged 18+ and men aged 50+. The mint-essenced capsules are formulated with high-quality, bioavailable nutrient forms and feature the following nutrients: vitamins A, D3, E, K2, B12, folate, magnesium, zinc, boron, and omega-3 DHA. The multivitamins employ a delayed-release capsule, designed to dissolve later in the small intestine, an ideal place for nutrient absorption.*.
Striving for purity and performance alike, Essential for Men multivitamins are vegan-friendly, non-GMO, gluten-free, and major allergen-free. Scientist and nutritionist formulated, they feature no shady fillers or additives or artificial colorants. The minty tab in every bottle adds a refreshing flavour component while key nutrients help fill nutrient gaps in men's diets.*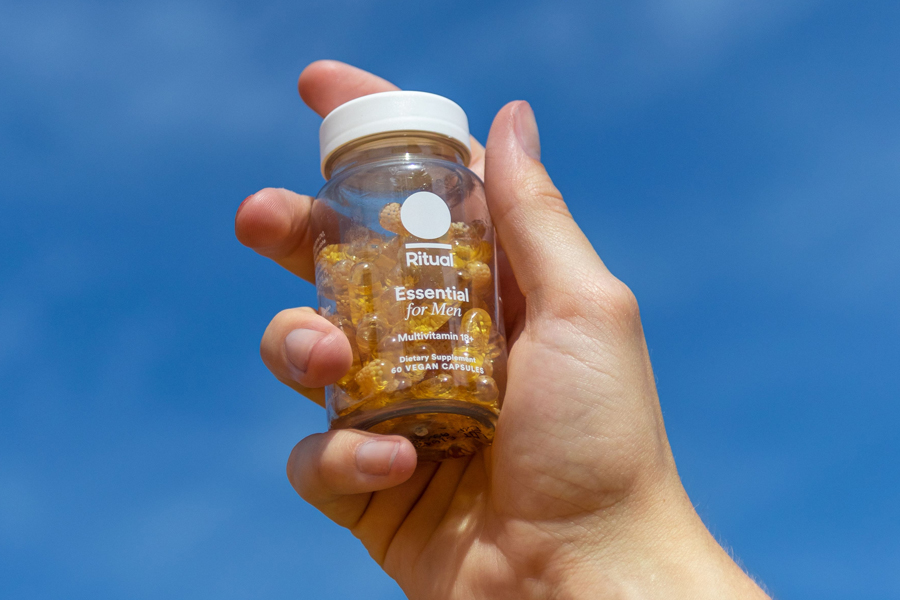 Transparency is Key
When sourcing high-quality ingredients, Ritual searched for the right partners around the world, only settling for those with the highest of standards. Ultimately, they wanted to work with companies that cared about every step of the supply chain as much as they do. Transparency remains fundamental to the brand's ongoing success and that means sharing the aspects of their operation with customers, including the research, sourcing, and nutrients. Heck, the capsule itself is literally transparent!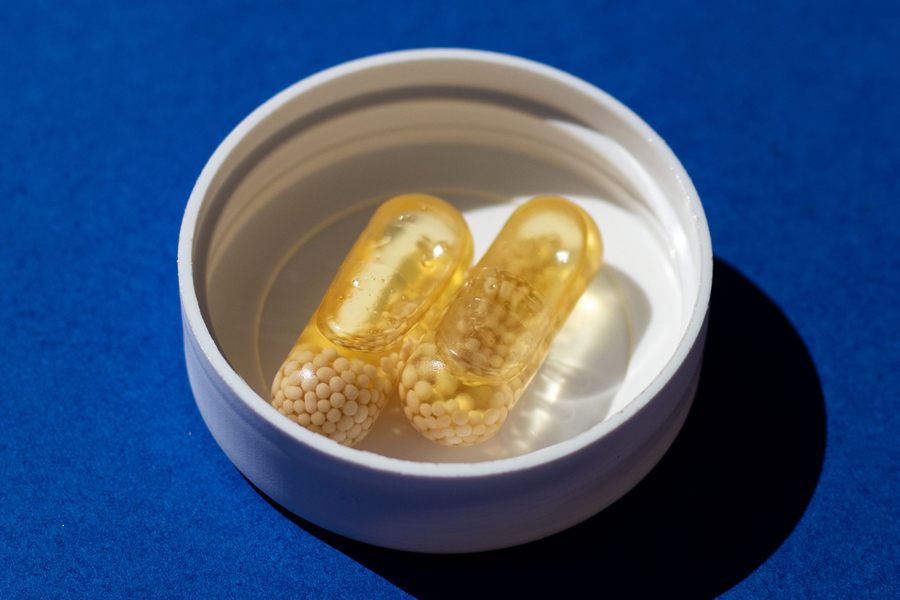 Designed to help support Heart & Brain Health & Normal Muscle & Immune Function*
The key nutrients in Essential for Men multivitamins were selected by way of a four-step process. In addition to researching nutrient intakes, Ritual's scientists also looked at the dietary habits, lifestyle needs, and genetic traits of men. Keeping all that in mind, the 18+ multivitamin nutrients respectively help support heart health, brain health and normal muscle function, and normal immune function. Along similar lines, the 50+ multivitamin nutrients help support heart health, bone health, normal muscle function, and normal immune function.*
Between current headlines and modern dietary trends, it's no secret that men can use the occasional nutrient boost. Ritual's Essential for Men multivitamins have been purposefully designed to support men's nutrient needs.*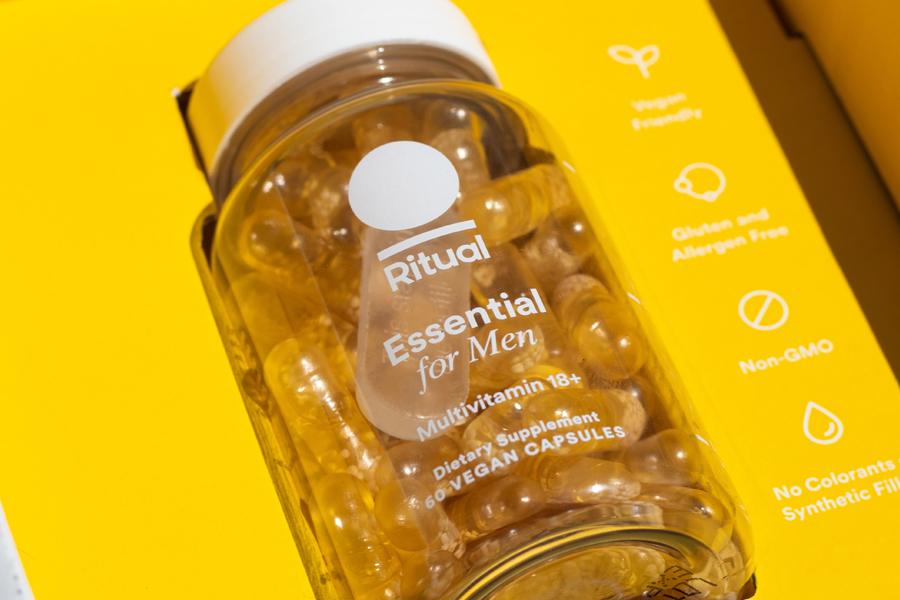 Subscription
By taking this multivitamin on a regular basis, men can help support their nutrient needs without resorting to extremes. To make things as effortless as possible, Ritual offers a subscription service with free shipping. A month's supply of the 18+ multivitamin costs just US$30 while a month's supply of the 50+ version costs US$35, and you're free to cancel at any time. The brand also offers multivitamins for women so be sure to bring your loved one in on the action. Prepare for quality and transparency of Ritual's highest standard, two things you definitely want out of a modern wellness brand.*