Peloton Makes Fitness App Free in Three-Month Trial for Aussies in Lockdown
With recent lockdowns across the country, fitness routine's and healthy habits tend to go out the window. And while working in pyjama pants has its upside, many of us are in desperate need of an energy boost. However, working out at home can feel overwhelming, leaving many of us lost and in need of simple direction. This is where a platform like Peloton could be extremely useful, keeping you motivated to maintain those gains whilst exercising at home. Leaving you with zero excuses, the interactive fitness platform has just gifted Aussie's a free three-month Peloton App trial to keep you fit wherever you like to workout.
You'll also like:
15 Best Headphones for Running and Working Out
10 Best Shoulder Exercises for Men
10 Best Smart Fitness Tech Products for a Futuristic Workout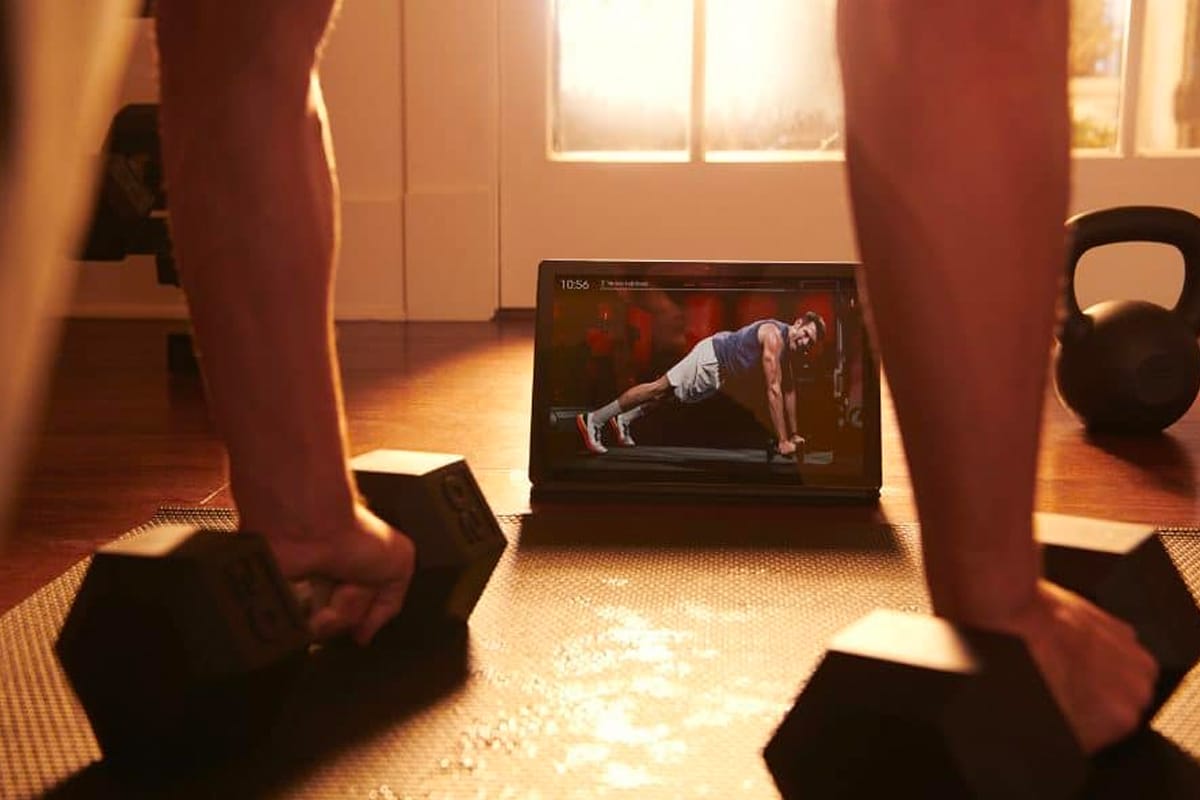 Peloton has described its technology-based fitness platform as a home studio workout at your disposal. Whether it's yoga at the beach, a HIIT class in your garage or running on a trail, the Peloton App features thousands of classes across 10+ disciplines including strength, meditation, cardio, outdoor content and much more.
Peloton Australia Country Manager, Karen Lawson, said the app was an accessible way for Aussies to experience the Peloton global phenomenon. "We understand how passionate Australians are about health and fitness, which is why we're excited to launch a completely new experience in the market that is unique to Peloton. Australians will get access to thousands of live and on-demand classes, from more than 30 global instructors, be it a barre class taken from home, a HIIT Cardio class by the beach or a guided meditation session in their backyard," said Lawson.
According to their release, the App provides instructor-led workouts with curated playlists, to bring that all-important motivational push when needed. And for those craving comradery and interaction during a session, you can even 'virtually high-five' fellow class participants.
To begin a 90-day trial of the Peloton App, users can visit their website. Australians can also register their interest to receive further information on the Peloton Bike and Bike+, which will be available from July 14th, at onepeloton.com.au and await the physical launches of Peloton's Australian showrooms to book a guided Bike or Bike+ trial.
You'll also like:
15 Best Headphones for Running and Working Out
10 Best Shoulder Exercises for Men
10 Best Smart Fitness Tech Products for a Futuristic Workout