Tempo Fit System Uses AI to 3D Map Your Body
Having a personal trainer is not only a good way to get a tough workout, it's also a way to keep yourself safe by ensuring that you keep good form throughout whatever exercise you're doing. With the explosion of at-home fitness, and with pandemic restrictions, having a trainer come to your home may not be an option. Systems like Peloton and Mirror seem like good options, and they do indeed give you a good workout, but they don't do much to keep track of your form. That's where the Tempo Fit System excels. This new at-home workout system not only guides you through workouts, it also helps you keep safe with good form.
You'll also like:
The Rock's Diet and Workout Plan
FORME Fitness Mirror Starts Change in the Right Place
11 Best HIIT Workouts for Men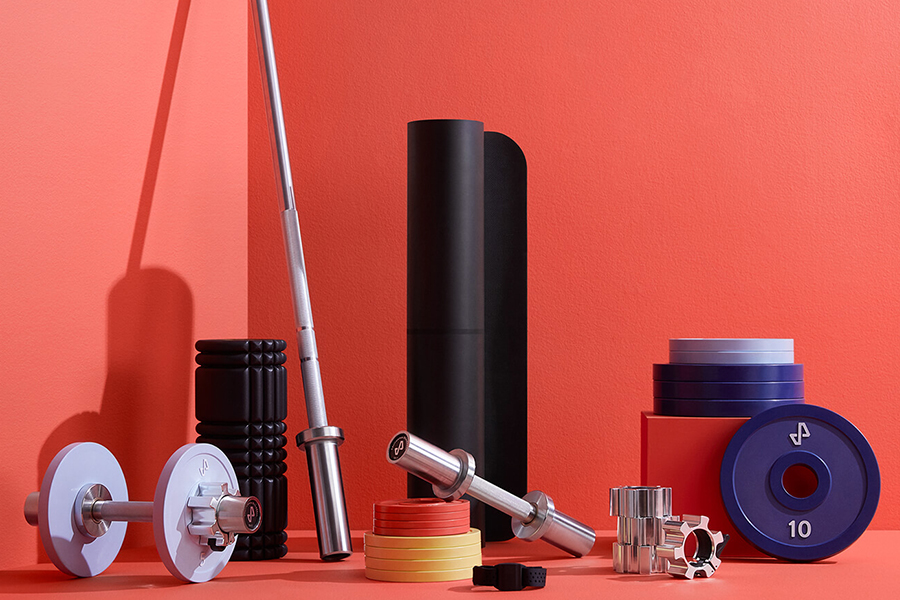 Tempo is much like Mirror in that it fits in with your home décor. The large screen sits on top of a freestanding case that can be put into any corner or up against any wall without being obtrusive. The system is more than just the screen, and it includes dumbbells, a barbell, weight plates, barbell collars, a heart rate monitor, a workout mat, and a foam roller. Using the weights, you can lift from 7.5 pounds all the way up to 100 pounds. The 42-inch touchscreen gives you access to live and on-demand HIIT, strength training, and movement classes.
Where Tempo is different, though, is in the inclusion of an artificial intelligence that uses motion sensors and infrared light to 3D map your body. That data is then used to analyze your form and to record every rep. Should you form start to falter, Tempo will alert you on the screen, providing feedback of what to do to correct your form. Maintaining good form helps to prevent injury and also helps to improve your gains. Additionally, by monitoring your form, Tempo can help you to know if you're lifting too heavy or too light. As an added bonus, during live classes the trainer gets the same alerts that you do, which they can then use to provide additional coaching to either that individual or to the whole class.
Tempo retails for a competitive price when compared to other pieces of equipment. You can get the whole system for USD$1995, and then subscribe to the classes for USD$39 per month. Calculate what you would pay for similar equipment or for a gym membership, as well as the cost of a trainer, and you're coming out way ahead.
You'll also like:
Kava is Australia's Legal Anxiety Treatment
FORME Fitness Mirror Starts Change in the Right Place
11 Best HIIT Workouts for Men