The personal training industry has taken off over the last decade and so too have the prices of participation. Whilst absolutely beneficial, using a personal trainer now imparts the aura of a luxury service that's available exclusively to people with deep pockets. Some of us download fitness coaching apps as an alternative, which rely on wonky algorithms to track our progress and offer obvious advice from an Alexa-like bot. But there's a new fitness app called Future and it's filling the gap between these extremes, offering live interactions with an elite human coach through a digital platform. Whereas the standard cost of using a personal trainer is about $100 per session, the app only runs you $150 per month. Do the math, people!
What is Future exactly? One might ask. It's a unique fitness program and app that provides fitness coaching and custom workout plans that are designed specifically for you and delivered straight to your phone.Your coach—who's an actual human being, we might add—tailors plans around your goals, schedule, and lifestyle. With this program, you get access to an actual expert coach who will text you daily, monitor your progress, and give you you all the support and motivation you might need to finish those harder regimens and make sure you are making progress efficiently.. In other words, you get a personal trainer at a fraction of the cost of a personal trainer.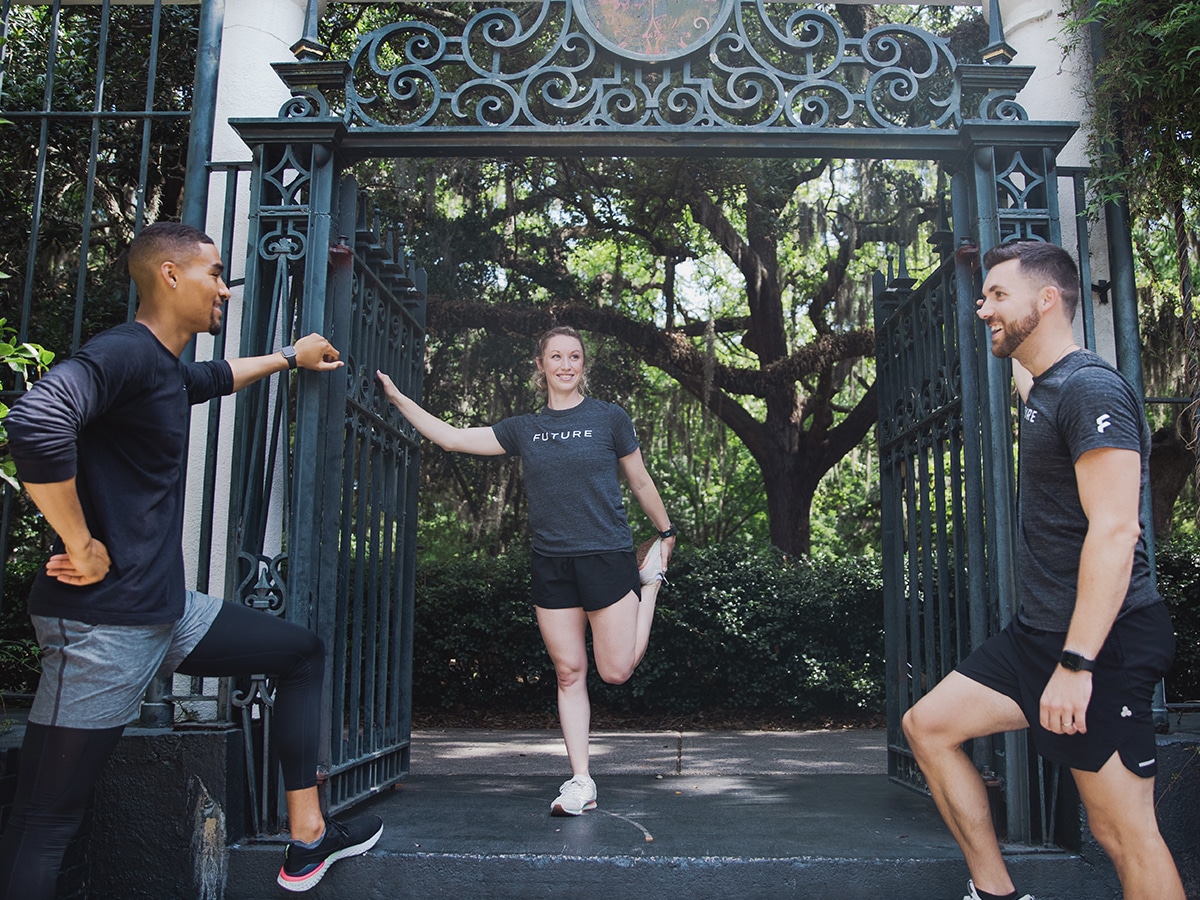 Future has built one of the most talented roster of full-time coaches to choose from, most of whom have bachelor's or master's degrees in exercise science and expertise in a wide range of fields from strength & conditioning to sports performance, functional movement, and more. Future coaches have trained people of all fitness levels from busy parents, hard-working professionals, and even major celebrities, giving them a vast well of knowledge and experience from which to draw. Expert advice, guidance, and support is available at your fingertips.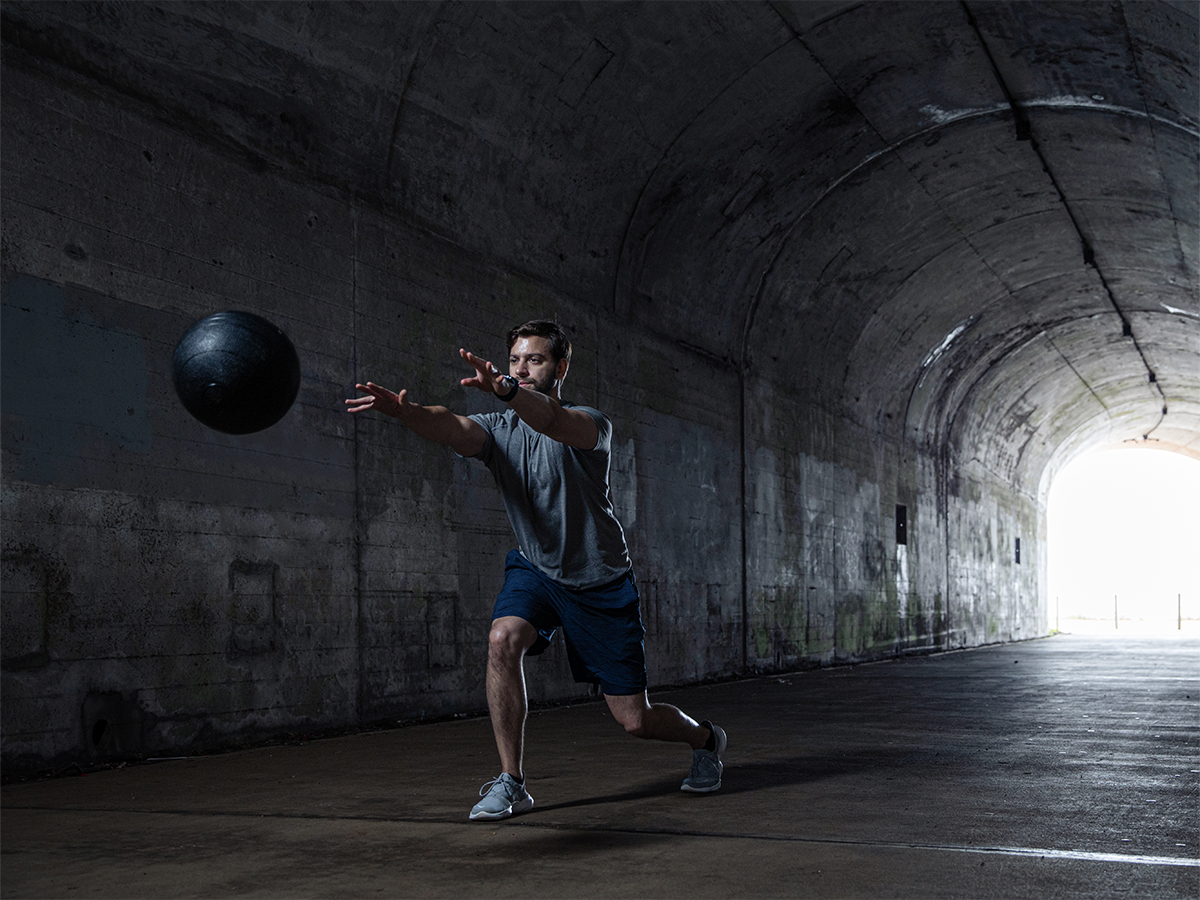 The best part? Future works around your schedule. Being a digital platform, it's able to offer unparalleled flexibility. Whether you work out at the gym, outdoors, or prefer the comfort and ease of your own home, your coach will adjust your fitness plan to accommodate your available times and locations. You can even add upcoming travel right into the Future app, with your fitness coach once again adjusting your workouts in turn. Maybe you'll focus on bodyweight exercises only, or perhaps a cardio routine, or whatever you have access to during your trip. Future also syncs automatically with the Apple Watch, and its built-in sensors are tracking metrics such as calories burned and heart rate, allowing your coach to monitor your progress from afar.
Step one is signing up for Future, which costs $150 per month (i.e. far less than the cost of a standard personal trainer). Step two is picking your coach based on their experience, training style, and personality (you can switch coaches at any time if the one you picked isn't the right fit – this is a relationship after all!). Next comes a Facetime call that doubles as an orientation, allowing you and your coach to start this mutual journey on the exact same page. The Apple Watch tracks your metrics—which your coach monitors—whilst you access customised workout plans through the iOS app. Every day, your coach will check in to offer advice, answer questions, and keep you on the right path. This is one of the most accessible and flexible fitness coaching offerings from an elite trainer and you can access it in the comfort of your own home, which isn't to mention all the health benefits. Welcome to the future, indeed.