With over 25 years of experience under their belt, Vitalstrength is one of the most trusted Australian providers in modern sports nutrition. Their latest and greatest supplement goes by the name of Amino Max and it packs numerous benefits into one streamlined product. Specifically, it's an all-in-one multifunctional powder you can use instead of an energy drink + a EAAs &BCAAs powder + a hydration + an adaptogen solution. Bases. Covered.
Not just convenient, Amino Max features 0%sugar and no artificial colours or flavours. Powered by electrolytes, adaptogens, and all 9 essential amino acids, it delivers a fresh and juicy grape taste. Use it before, during, or after a workout for boosts to energy, performance, hydration, and recovery alike. If you're looking for a veritable one-and-done performance supplement, you've found it here.
Not just chock full of energy-boosting and stress coping adaptogens like schisandra, Amino Max is also naturally caffeinated with guarana and green coffee beans. That takes its benefits outside the gym or office and into the home, where you can consume the supplement in lieu of a cup of coffee or energy drinks. Of course, increased energy is but one amongst a number of its many advantages. Here's everything you get when you make this product part of your daily fitness arsenal: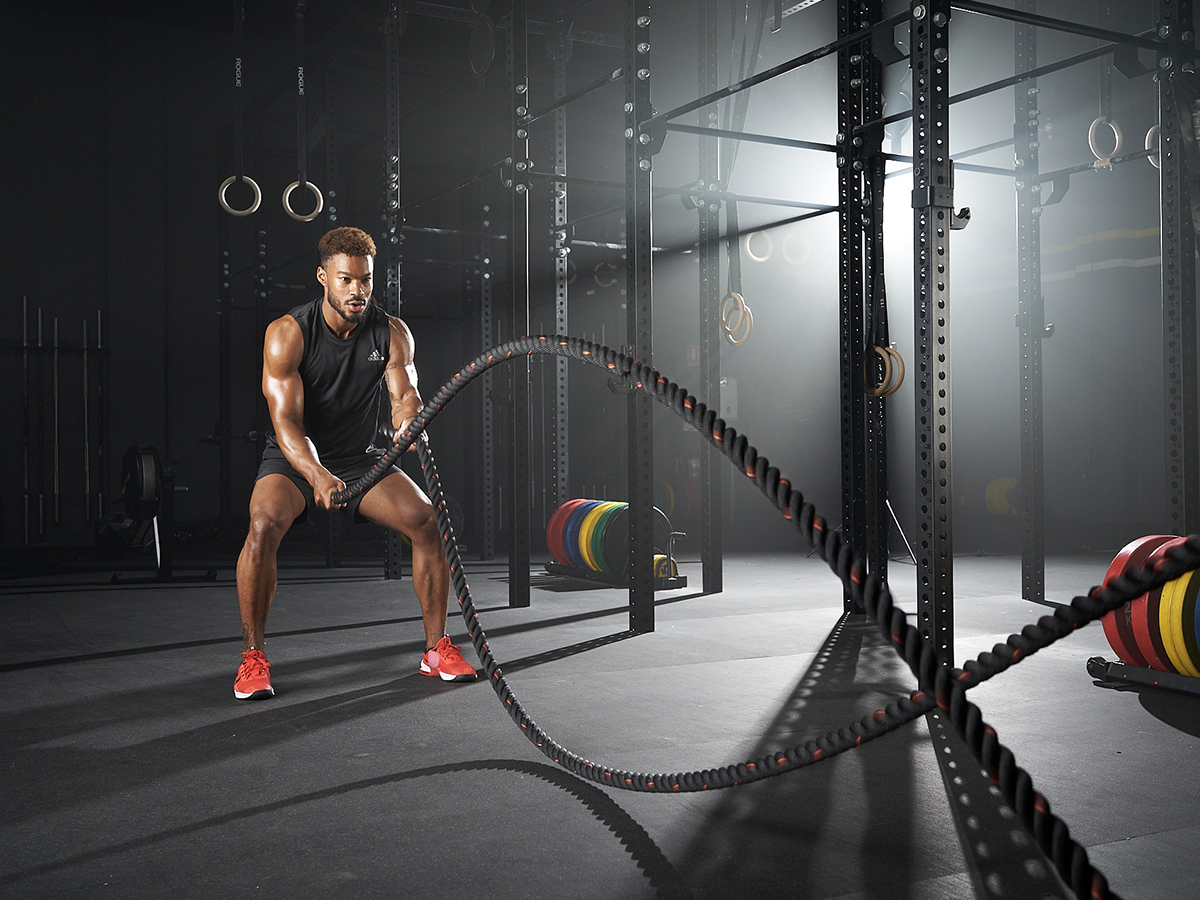 Energy
Between its powerful adaptogens and blend of natural caffeine from guarana and green coffee beans, Amino Max delivers a full-throttle energy boost whilst helping with focus, concentration, and attention. Not like synthetic caffeine, small repetitive doses of natural caffeine combined with schisandra give you a natural energy boost without the after caffeine crash.
Performance
Every serving of Amino Max is fully loaded with BCAAs and the natural adaptogen schisandra. The former optimises muscle function whilst the latter helps re-balance the negative impact of stress.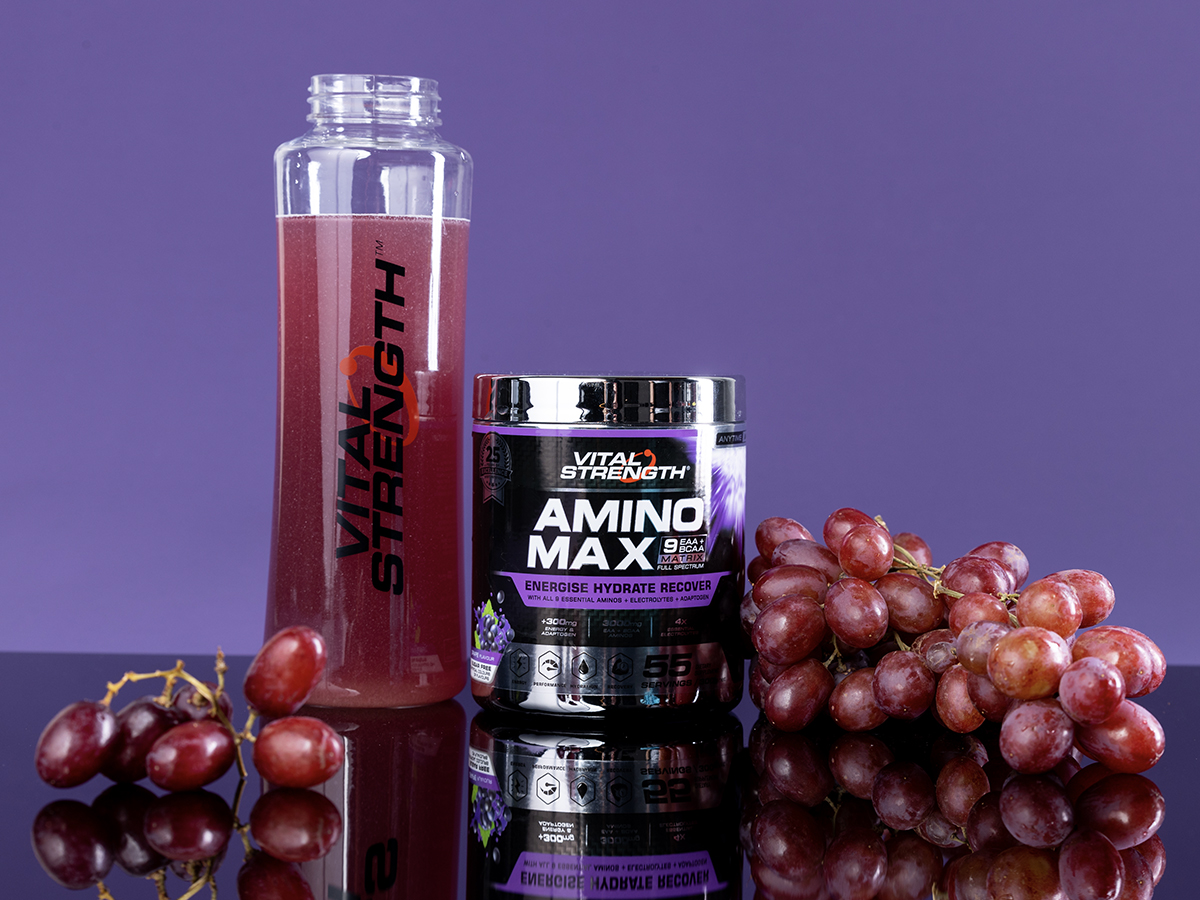 Hydration
Amino Max includes 280mg of essential electrolytes to replenish what you lose through perspiration during exercise to optimise levels of Magnesium, Calcium, Potassium and Sodium. Optimal hydration is vital for muscle performance and recovery.
Recovery
Consisting of all 9 EAAs and BCAAs, Amino Max stimulates muscle protein synthesis to support growth and recovery.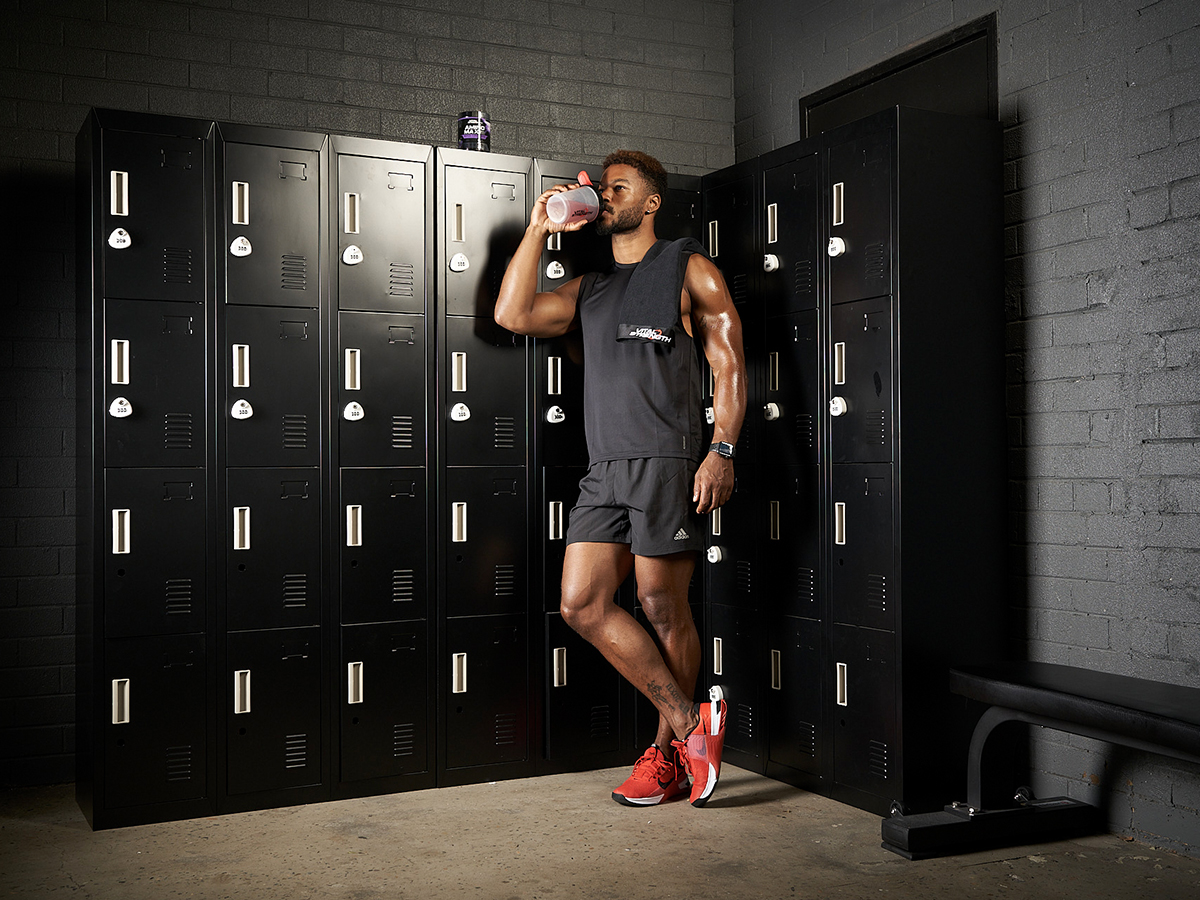 Who It's For
Who can benefit from Amino Max? In a nutshell: everyone who takes fitness seriously. Maybe you need a low stimulant pre-workout because you're training in the afternoon and still want to sleep. Or perhaps you need an intra-workout supplement that has full-spectrum EAA + BCAA for maximum performance & recovery, as well as a product to replace all the electrolytes lost due to perspiration. Well, Amino Max was developed to provide all four functions.
Then we have the fitness freaks who typically down a Red Bull or coffee before hitting the gym, so as to retain energy and focus. They sip water throughout their regimen and consume a protein shake post-workout to maximise the results. Should you be one of these people, you might think that getting tired is part of working out, but it turns out you might be missing a few secret ingredients. One is essential amino acids (EAAs) & branch-chained amino acids (BCAAs), which help with muscle growth & recovery, plus electrolytes to prevent cramping and muscle fatigue. Adaptogens also help stave off weariness. Amino Max to the rescue once again as it's sugar-free unlike the sugar load of many energy drinks!
Amongst fitness freaks and non-fitness freaks alike, energy, performance, hydration, and recovery are words to truly live by and not just in the gym. Vitalstrength certainly knows as much hence why it can be used anytime and anywhere. Who's it for? Pretty much everyone*.
*Not suitable for children under 15 years or pregnant women.