Amazon Finds March 2021 – Food God
There are few things in life as pleasurable as eating and yet only certain people explore the world of food to its fullest extent. Should you be one of those people, this month's Amazon Finds is right up your alley. On the list below, you'll find everything you need to take your kitchen game to the next level, including advanced thermometers, storage containers, high-grade utensils, and other modern appliances. Even if you're not a foodie or a culinary master, these products will help you become one. Let's get cooking!
You'll also like:
Amazon Finds February 2021 – Upgrade Your Office
Amazon Finds December 2020 – Stocking Stuffers
Amazon Finds January 2021 – Beach Holiday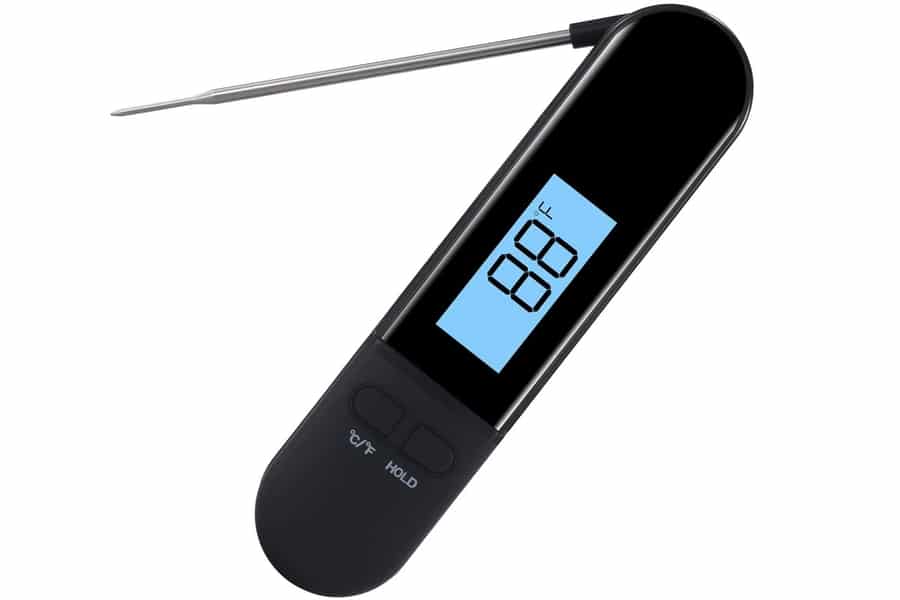 Cevadama Instant Read Cooking Thermometer
This meat and food thermometer comes equipped with a foldable probe and delivers accurate readings in 2 to 4 seconds flat. What more could you ask for?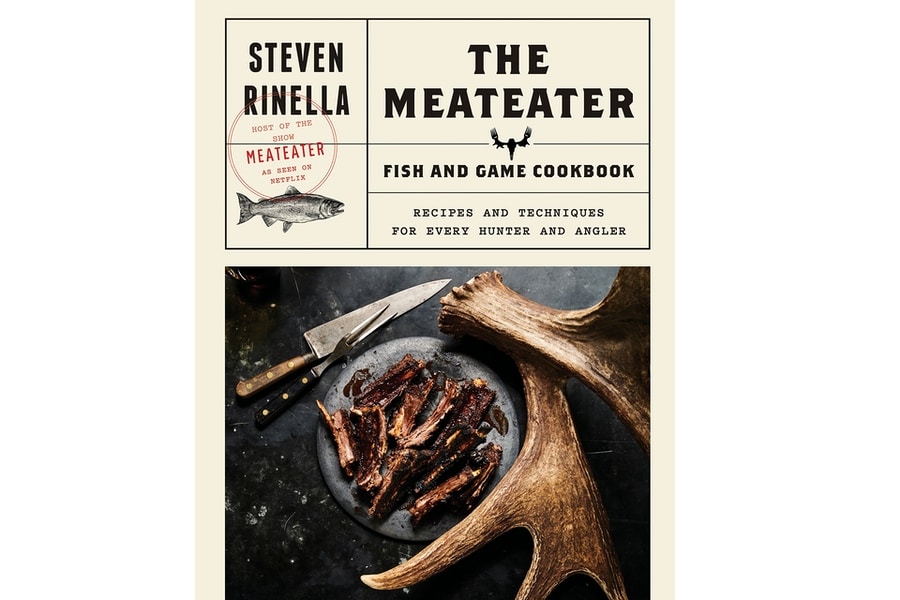 The MeatEater Fish and Game Cookbook
When it comes to fish and game, we can think of few (if any) better authorities than Steven Rinella. In this popular book, the avid hunter and TV host dispenses with essential pointers, recipes, and cooking techniques.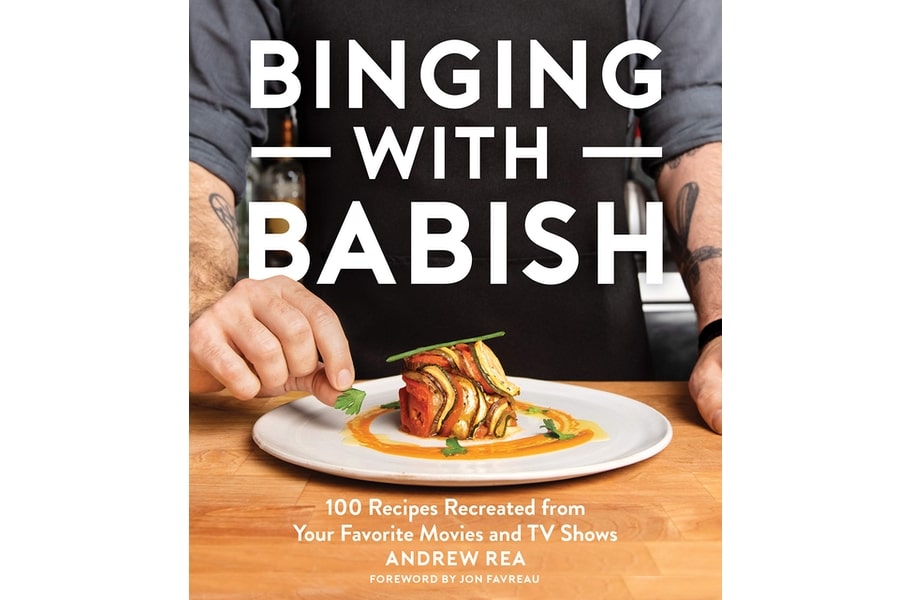 Binging With Babish
YouTube personality Andrew Rea combines his respective passions for pop culture and cooking in this best-selling book. Each dish is ripped straight out of an iconic TV show or movie and then executed to perfection.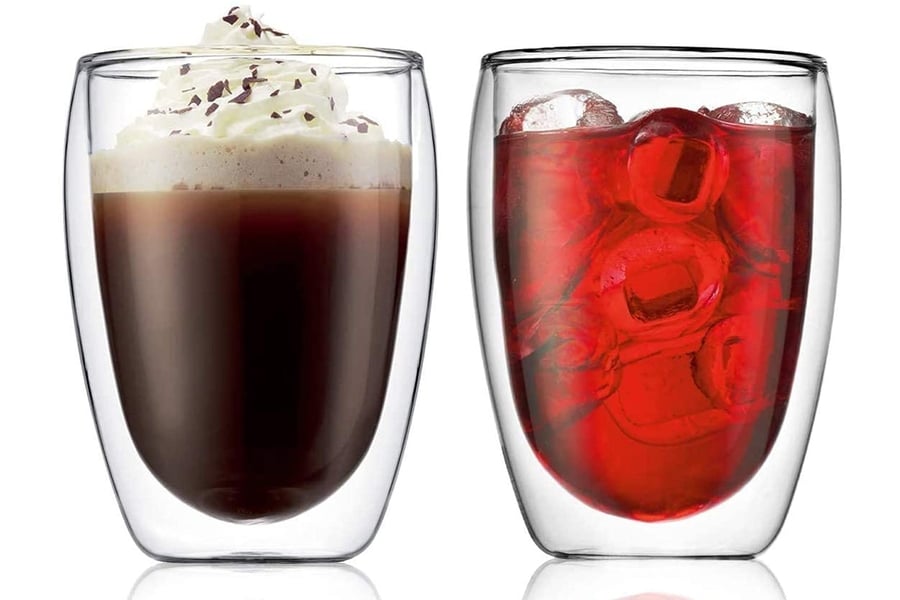 Bodum Insulated Glass Double Wall
Thanks to double-walled insulation and a silicone valve at the base, this transparent glassware keeps your hot drinks hot and your cold drinks cold. Simple perhaps, but also kind of genius.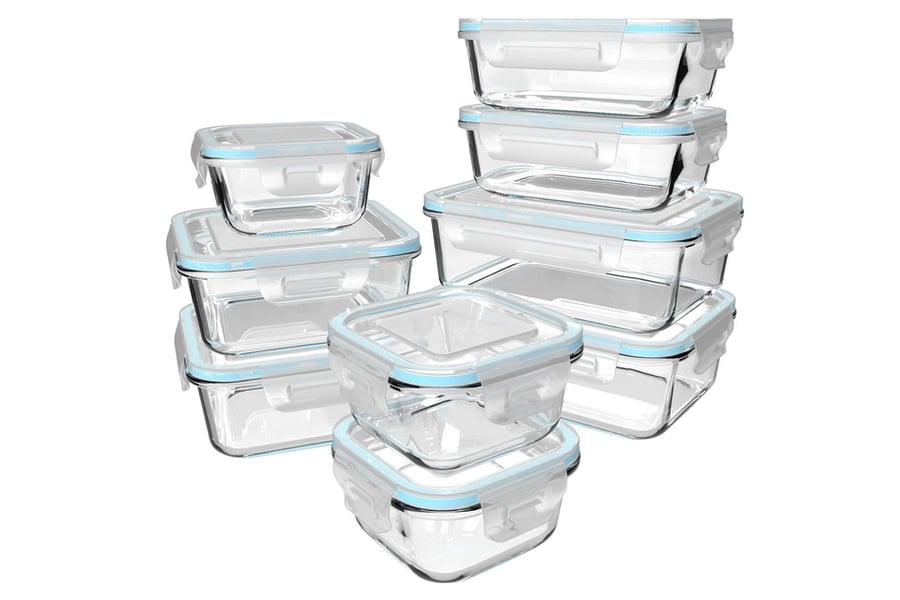 Glass Food Storage Containers with Lids
Don't buy your storage containers piecemeal when you can snag this 18-piece set instead. Each container is 100% BPA-free and made from trusty borosilicate glass.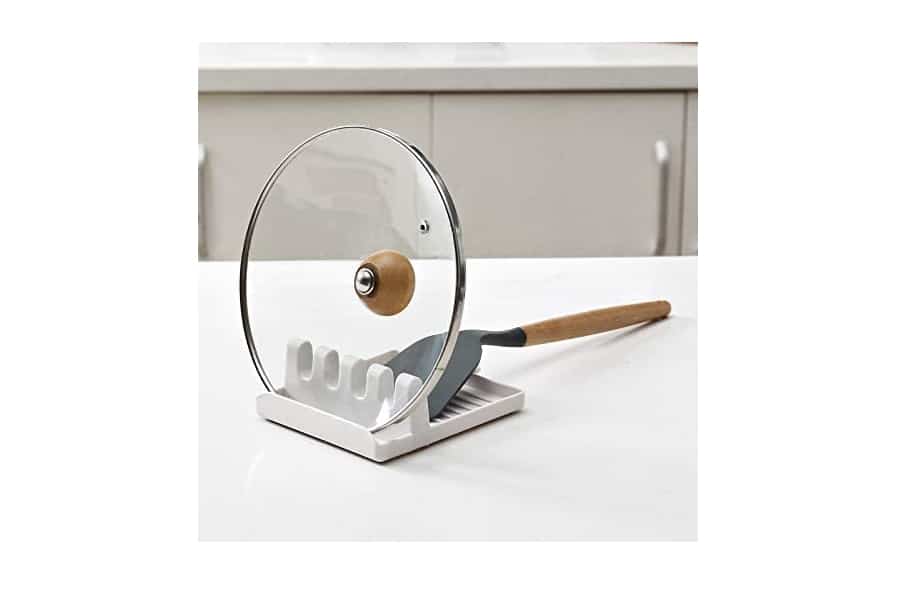 Utensil Rest
Keep your countertops clean and drip-free with this multi-functional utensil rest. It does even more than first meets the eye.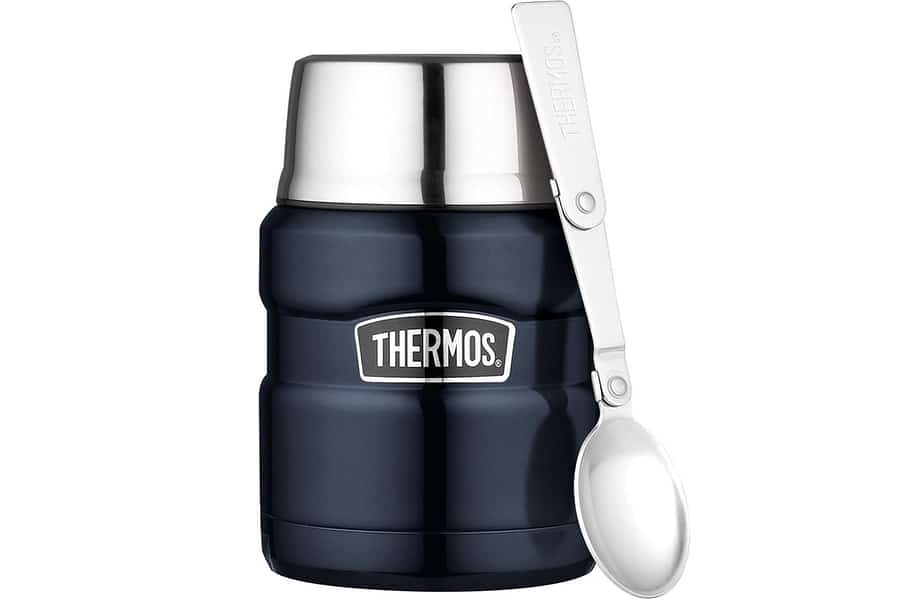 Thermos Stainless King Vacuum Insulated Food Jar
When only maximum temperature retention will suffice, accept nothing less than this vacuum-insulated food jar. It keeps contents hot for up to 9 hours or cold for up to 14 hours.
Aiyola Magnetic Spice Tins
You're not a true culinary wizard until you've mastered the art of spice. And when you do, you'll want to pick up these dustproof magnetic spice jars.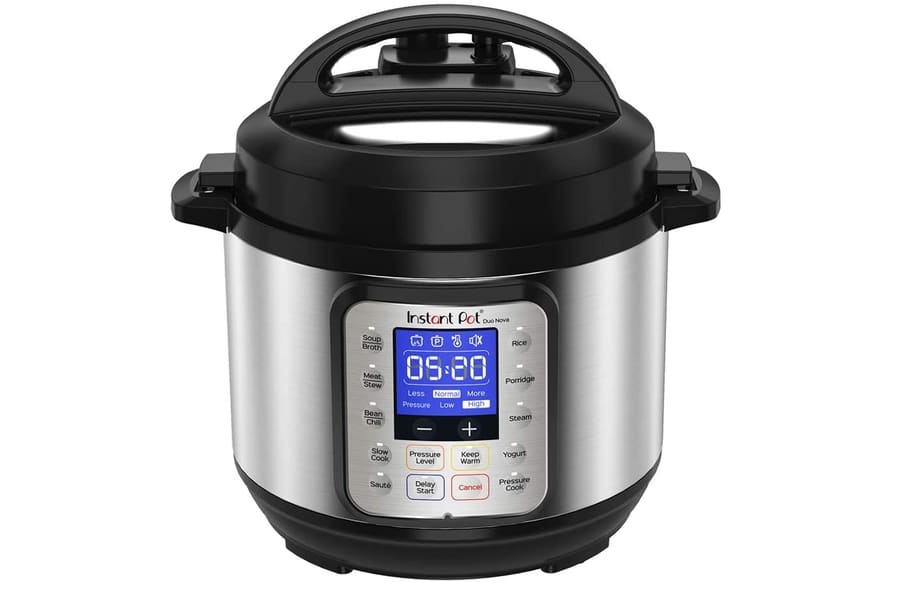 Instant Pot
Making delicious food doesn't have to be a chore and Instant Pot is here to prove it. Putting seven unique cooking appliances in one place, it delivers tasty results in record time. Indeed, there's a reason literally everyone has this thing.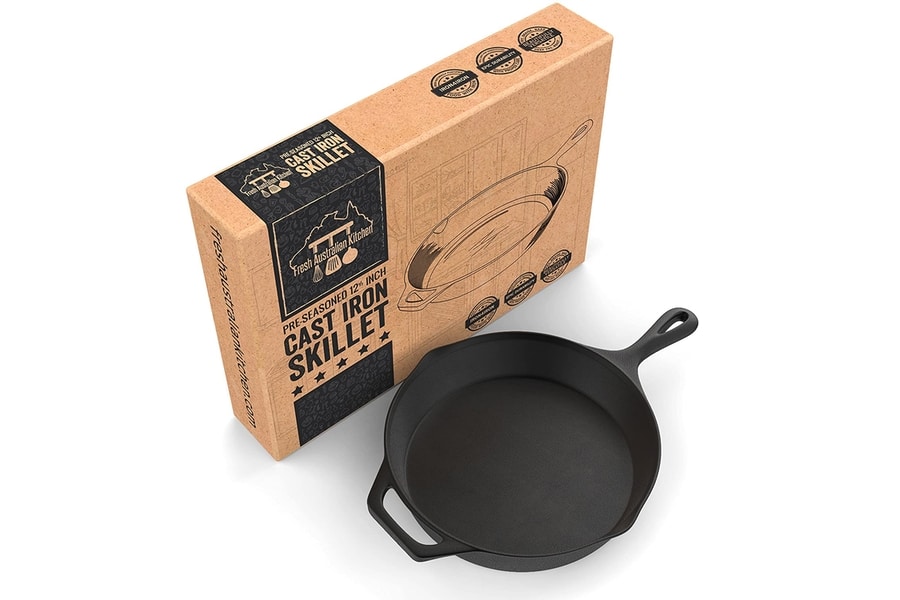 Fresh Australian Kitchen Pre-Seasoned Large Cast Iron Skillet
Your kitchen is incomplete without a pre-seasoned cast-iron skillet, which imparts balanced heat retention and unique flavour. This one from Fresh Australian Kitchen definitely has you covered.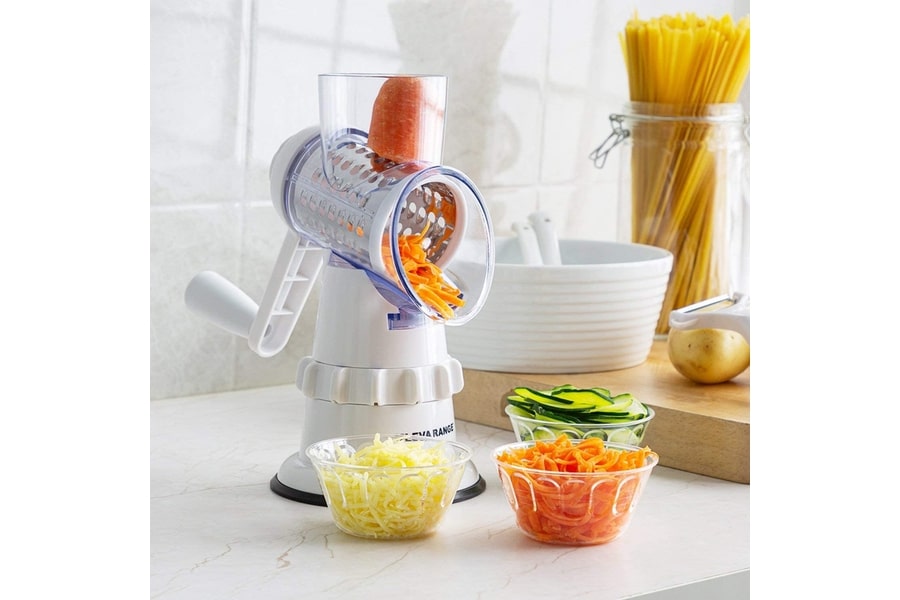 Kleva Sumo Slicer
Good for shredding, slicing, peeling, and grating, this wondrous appliance cranks up the efficiency dial while saving you both time and effort.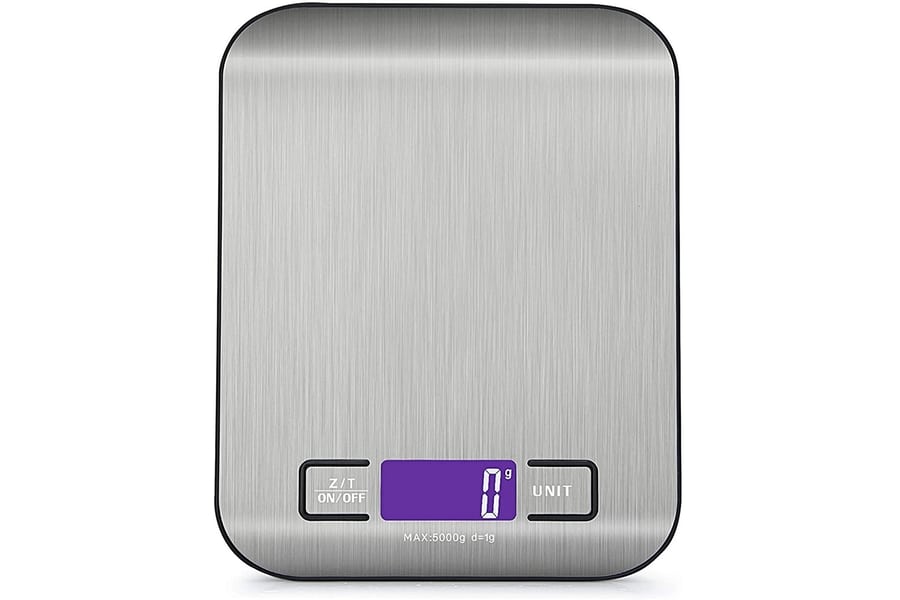 Digital Kitchen Scale Multifunction Food Scale
Using exact weights and measurements can make the difference between a good meal and a great one. That's exactly where this digital kitchen scale comes in with its host of functions.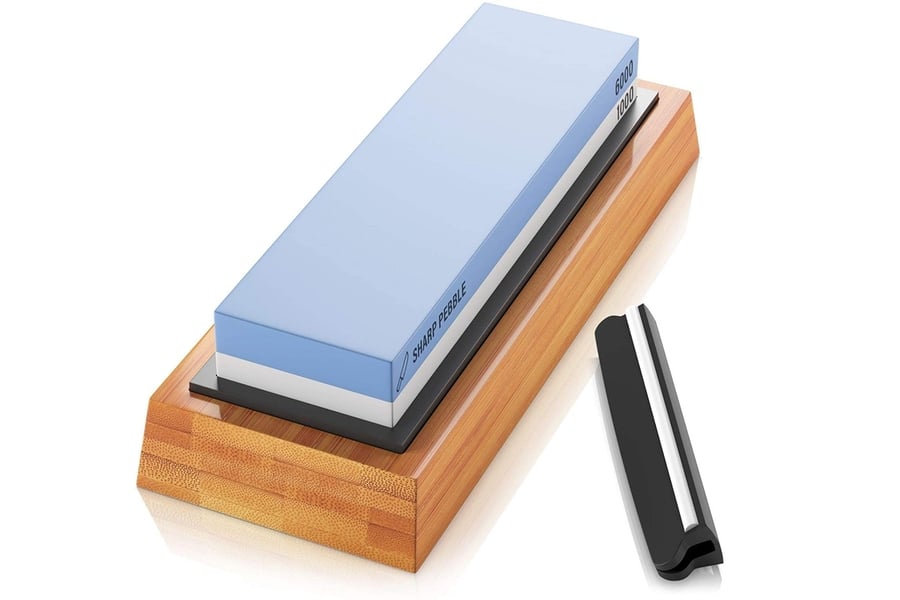 Sharp Pebble Premium Whetstone Knife Sharpening Stone
Keep your knives beautifully sharp with this top-selling, double-sided whetstone. Crafted from premium materials, it works on virtually any type of blade and looks quite handsome as well.
You'll also like:
Amazon Finds February 2021 – Upgrade Your Office
Amazon Finds December 2020 – Stocking Stuffers
Amazon Finds January 2021 – Beach Holiday