Ben & Jerry's is Slinging Free Ice Cream All Week Across Australia
Get absolutely frosted. This week, ice cream lords Ben & Jerry's are chucking frozen scoops of happiness at us, left, right and centre. Over the course of six days and across six cities, Ben & Jerry's iconic mix and match flavours will be available for free via the Uber Eats app.
You'll also like:
Arnott's is Releasing Tim Tam Scented Candles For Christmas
It's Time to Invest in a Charcoal BBQ. Here's Why
Lucky Charms Pouch is Just Magic Marshmallows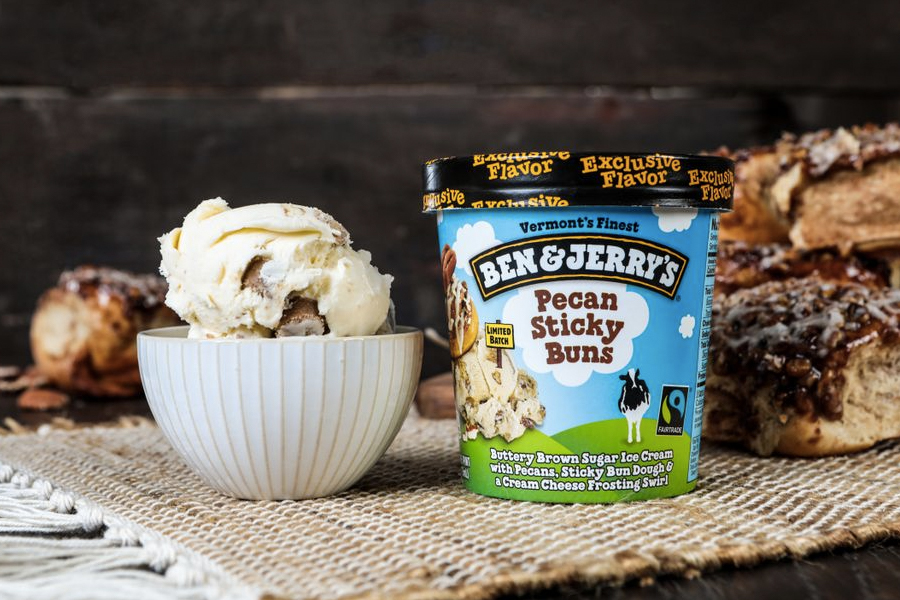 Kicking off in Melbourne, the free Ben & Jerry's campaign sees around 1,500 pints of goodies up for grabs, before the team heads up north. From there, the ice cream legends will be going from Sydney and Brisbane before jumping cross-country to Perth, a stopover in Adelaide and finally touching down in the glittering Gold Coast.
If you're keen to score free ice cream, here's when the virtual influencer ice cream van will be stopping in your city;
Melbourne – Tuesday, December 1
Sydney – Wednesday, December 2
Brisbane – Thursday, December 3
Perth – Friday, December 4
Adelaide – Saturday, December 5
Gold Coast – Sunday, December 6
But there is a catch. As with all good things, you're going to have to work for it. To get your share, you need to hunt for clues on Instagram to find the local celebrity who has the code of the day, before heading to Uber Eats and popping in the code for free treats. Get well and truly amongst it, team.
You'll also like:
Arnott's is Releasing Tim Tam Scented Candles For Christmas
It's Time to Invest in a Charcoal BBQ. Here's Why
Lucky Charms Pouch is Just Magic Marshmallows