ButcherBox is High-Quality Meat Delivery Done Right
In Partnership with ButcherBox
If only every company operated like ButcherBox, which takes an ideal host of modern values to heart. Premium meat delivery is the name of their game and yet this brand is so much more than that. By consciously upholding ethical practices in regard to animal welfare, human connectivity, and sustainability alike, they prove that convenience doesn't necessarily have to come at the expense of quality or ethics. It also helps that their subscription-based system is both highly flexible and consistently delicious.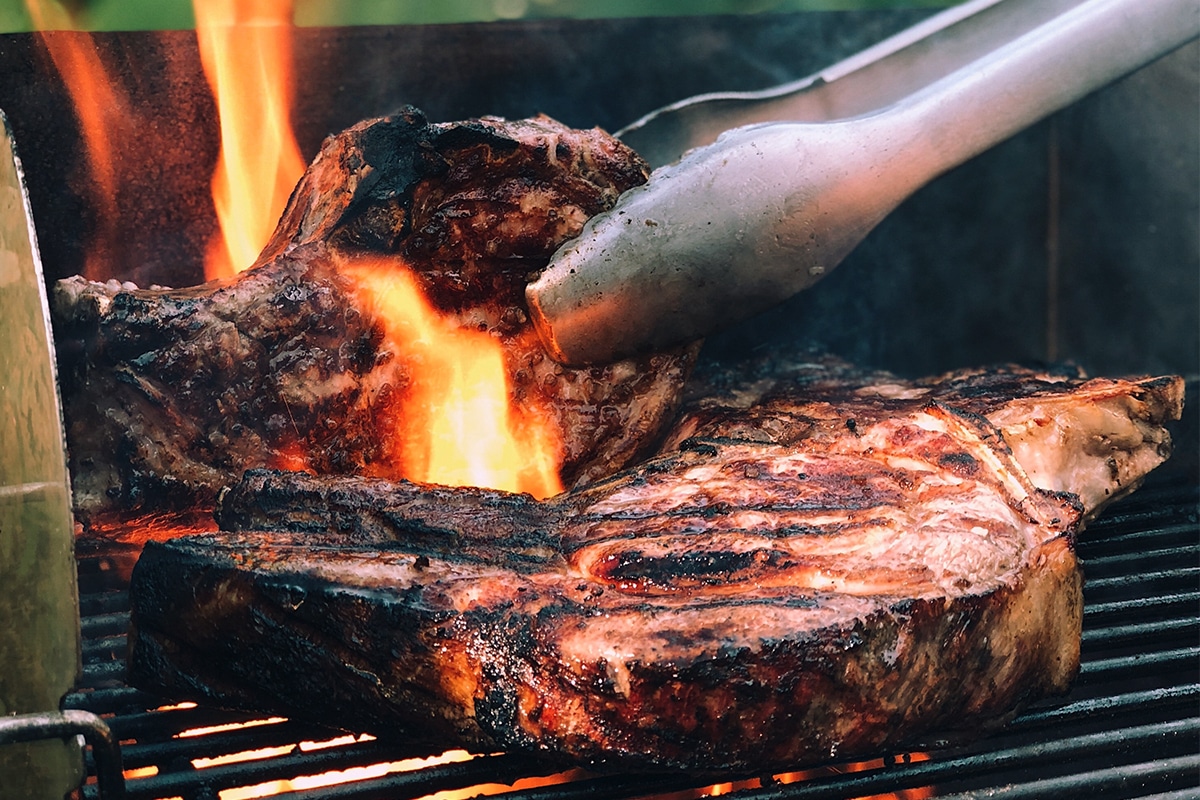 Here's how it works. Step one is visiting the ButcherBox website and choosing between four curated boxes of meat or a custom box, all of which come available in two different sizes ("classic" or "big"). The next step is to select your preferred delivery frequency. The brand takes it from there, freezing your order for freshness and then shipping it straight to your door inside an eco-friendly and insulated box. All that's left for you to do is cook up and chow down, hopefully remembering to share with others (you know, like your family).
No matter which box you choose, you can rest assured you're getting the best meats that are B Corp Certified, as well as Keto friendly, Paleo friendly, and Whole30 friendly.  Selections include the following:
100% Grass-Fed, Grass-Finished Beef – Pasture-raised and completely free of antibiotics or added hormones.
Humanely-Raised Pork – Raised without gestation or farrowing crates and never given antibiotics or added hormones
Free-Range Organic Chicken – Free-range USDA certified organic, Global Animal Partnership-certified, humanely raised, and free of antibiotics or added hormones
Wild-Caught Seafood – Sustainably harvested without the use of antibiotics, added hormones, additives, or artificial colours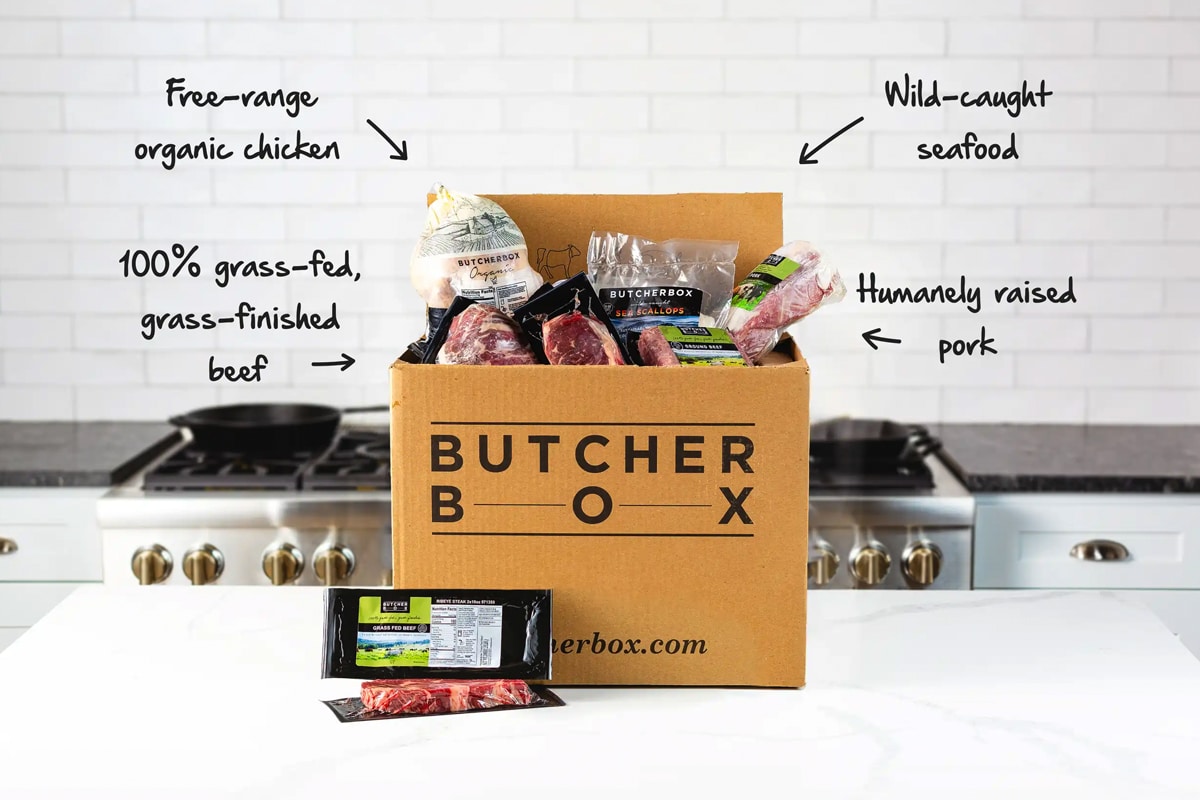 From the farm to the facility, ButcherBox only works with people they trust at every step of the meat-sourcing process. Their partners' methods take direct cues from Dr. Temple Grandin, a pioneer of humane and efficient livestock practices who's now a member of the Humane Farm Animal Care Program's scientific committee. Each processing facility is routinely inspected and approved by the USDA or a comparable agency. When it comes to farming and labour, the brand seeks out equity-conscious partners who treat their employees as crucial parts of the team (and not mere cogs in the industry machine).
If ButcherBox can be summed up in a word, that word is "value." Not only does the brand offer literal value in the form of their affordable pricing structure, but they personally value the animals we eat, the farmers and fishermen who raise those animals, and the planet at large. As a customer, you don't just get better food, but you help nurture a better quality of life for all of earth's organisms (including humans). And that's why this is modern meat-eating done right.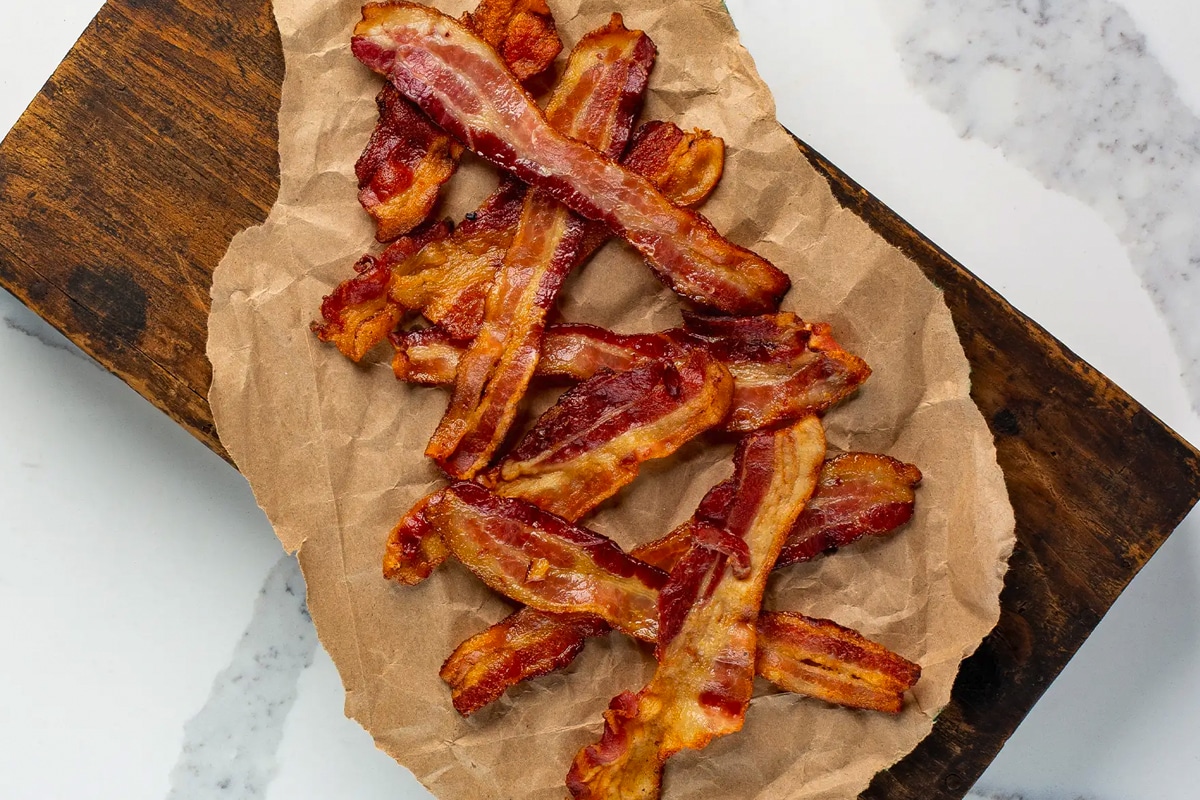 Subscribing to ButcherBox is the easiest way to take advantage of their epic selection, efficient delivery, and affordable pricing structures. However, non-members can also get in on the action by purchasing individual, theme-based boxes such as ButcherBox Favorites, Steak Lovers' Box, Weekend Grilling Essentials, Barbecue in a Box, Game Day Box, and more. The future of ethical meat production is happening now and it's just a few clicks away. Welcome aboard.