Connoisseur x Koko Black Hits Just in Time for World Dessert Day
Just to be clear, you had us at Koko Black ice cream. While the biggest names in the world seem to be collaborating every other day to capture some spinoff hysteria at your local drive-thru fast food joint, Koko Black is carefully navigating the landscape with key collaborations that sit far closer to home.
Australian as it gets in the chocolate game, indulgence, quality and handcrafted using 100% all-natural ingredients, no preservatives, artificial colours or flavours – Koko Black is where it's at when it comes to chocolate. So when they announced their partnership with another Aussie household icon, Connoisseur ice cream, we were ready to hit the couch and serve up some Netflix. Did we mention it's World Dessert Day? That's a pretty good excuse if you ask us.
You'll also like:
19 Best Australian Chocolate Brands
Koko Black x MODUS Choccy Stout is Perfect for Winter Hibernation
Monday Munchies: October 11 – Freedom Day
KitKat x BRIX Rum-Infused Chocolate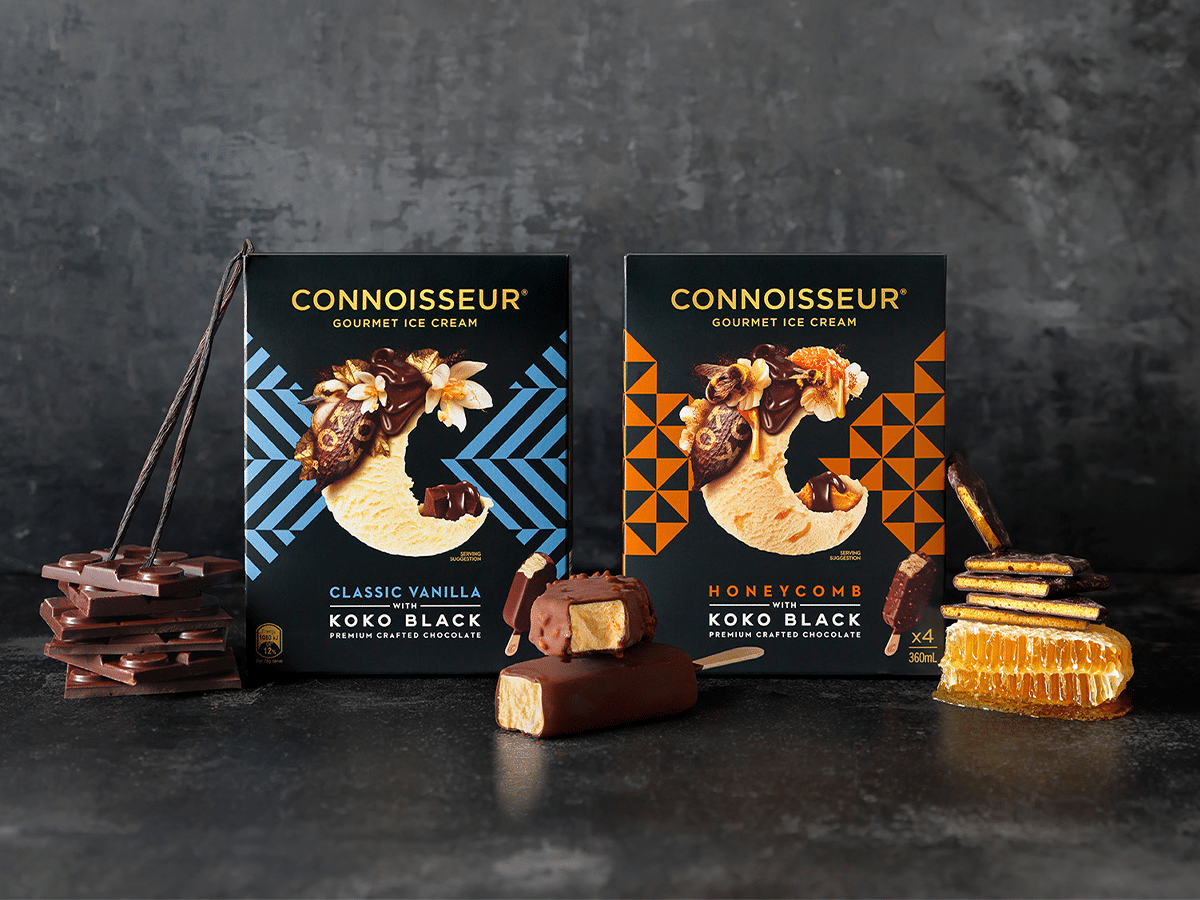 Crafted using creative ingredient combinations designed for the Australian palate, the new Connoisseur and Koko Black collaboration come in two indulgent flavours.
The first ice cream bar starts life as Australia's number one best-selling premium vanilla ice cream, delicious. They then dip the whole thing in Koko Black's signature 54% dark chocolate,  ba da bing ba da boom you get the 'Classic Vanilla' Flavour, perfect in its simplicity. The second flavour choice is a delicious honeycomb ice cream coated in Koko Black's signature Tasmanian Leatherwood Honeycomb pieces in 54% dark chocolate. Quite frankly, you'll have to grab both.
Connoisseur Vanilla with Koko Black Premium Crafted Chocolate Stick – RRP$8.40 (4 pack)
Connoisseur Honeycomb with Koko Black Premium Crafted Chocolate Stick – RRP$8.40 (4 pack)
Connoisseur's team of culinary creators worked closely with Koko Black and their Head Chocolatier, Remco Brigou to design the indulgent new ice cream collection, leaning on his many years as a chocolatier to find the perfect balance of flavours.
"The key to marrying the two decadent brands together was for it to feel like a true collaboration of Australia's finest local ingredients. The chocolate coating is crafted from a premium selection of our Koko Black chocolate and has been expertly paired with Connoisseur's much-loved vanilla ice cream for a truly indulgent experience," said Brigou
The Connoisseur with Koko Black Collection is available from leading convenience and grocery stores nationally right now.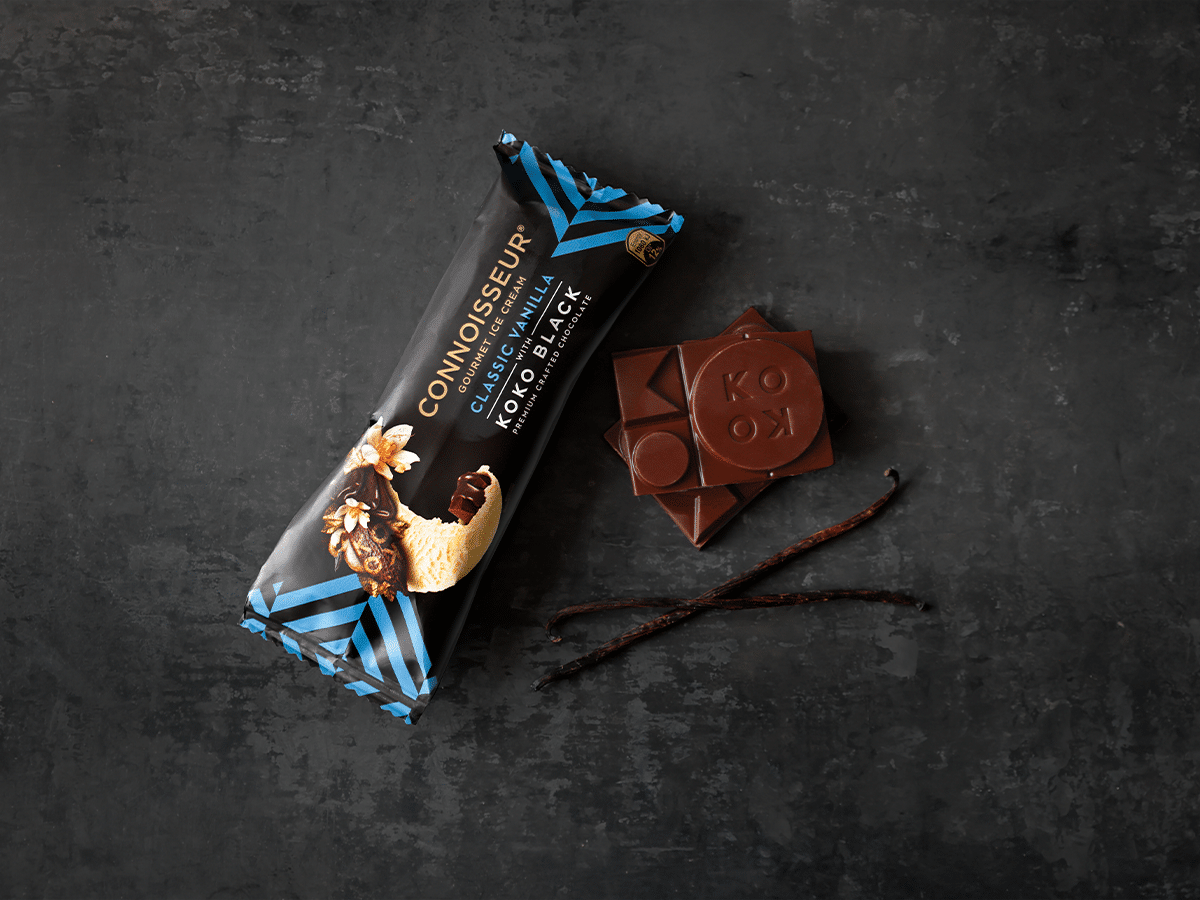 You'll also like:
19 Best Australian Chocolate Brands
Koko Black x MODUS Choccy Stout is Perfect for Winter Hibernation
Monday Munchies: October 11 – Freedom Day